9 Ways to Avoid Falling for Back-to-School Shopping Tricks
Retailers will play catchy songs and put up fancy displays to get you to spend a ton. Here's how you can stay a step ahead.
Retailers are eagerly awaiting the opportunity to rake in cash during the back-to-school rush. This year, back-to-school spending is expected to reach $29.5 billion, according to the National Retail Federation. To attract shopping parents, stores roll out tons of discounts for everything on your list.
But are the deals all they're cracked up to be? Not necessarily. Here are nine tips to help you sniff out the tricks retailers use to get in your wallet.
Stay Focused
Have you ever found yourself lip-syncing your favorite songs while shopping? If the jams keep coming, they could relax your mood to the point where you become distracted and say yes to a purchase without thinking twice. Stay focused! Block out the catchy tunes, pick up the items you need, and get out of the store before you spend too much.
Block out the catchy tunes, pick up the items you need, and get out of the store before you spend too much.
Run the Numbers
Back-to-school sales may seem like a generous gesture by retailers, but the deals can be misleading. In fact, you'll find instances where the item is actually marked up in the ad, only to be discounted back down to the original price. To avoid getting ripped off, shop around or use a price comparison app.
Ignore the Fancy Displays
There's a reason why retailers invest so much money in displays. Image is everything with certain groups of customers. And the more appealing the display, the more attention it can garner, which equates to more sales. But if a featured item isn't on your list, leave it in the store.
Debunk Catchy Ads
Speaking of eye-catching tactics, how many back-to-school ads have flashed across your TV screen recently? And how do your children react? If it's with extreme excitement, be up front about what you will and won't be purchasing from the ad. Be sure to explain that ads are designed to sell things, even if kids and parents don't need a particular item. This conversation should help curb potential conflicts with the shopping list.
SEE ALSO: 13 Essential Dos and Don'ts of Back-to-School Shopping
Be Patient
Unless you don't mind spending a little more, wait for the best sales to come around. Don't worry; there will be plenty before school's back in session. There will also be a plethora of markdowns on all the leftover items later on.
Don't Apply for a Credit Card to Fill the Budget Void
Running low on funds? It's best to scale back on spending rather than applying for a credit card to make up the difference. Sure, it could give you more cushion to shop, and you could receive a 10% or 15% discount. But consider the steep APR and annual fee (if applicable) you'll have to pay in the future.
See If There's More Inventory in the Back
Is a sale item you need out of stock? Ask the salesperson to check in the back. There's always a chance a new shipment has arrived and they haven't gotten around to bringing the items to the sales floor. (Note: This tactic can also work with clearance apparel.)
Leave the Kids at Home
Your children may be the apple of your eye, but they can also be a major distraction when shopping. Though some kids are naturally frugal, that doesn't mean they won't ask for items that aren't on the list. And good luck keeping up with little ones while making your way through those crowded aisles!
SEE ALSO: 4 Reasons Non-Parents Should Shop Back-to-School Sales
Be Careful With 'Free' Shipping Offers
We typically advise against shopping online during the back-to-school season. Why? Because "free shipping" is rarely free. You'll need to spend a certain amount to take advantage of the deal. If a store is offering free shipping on $50 orders and you only have $25 worth of supplies in your cart, spending $25 more just to save on shipping completely defeats the purpose.
Readers, what strategies have you used to outsmart retailers during the back-to-school shopping season? Share your tips in the comments below!
---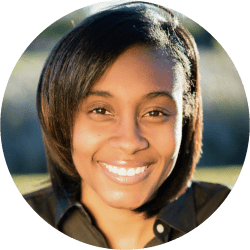 Contributing Writer
After spending several years as a governmental accountant, Allison transitioned into the world of freelance writing. Her work has appeared on on a number of reputable sites, including The Wall Street Journal, Investopedia, Daily Finance, MSN Money, and Credit.com.
DealNews may be compensated by companies mentioned in this article. Please note that, although prices sometimes fluctuate or expire unexpectedly, all products and deals mentioned in this feature were available at the lowest total price we could find at the time of publication (unless otherwise specified).