Walmart & Apple Pledge to Go Green: Will This Change How You Shop?
The brand recognition and manufacturing reach of the stores involved could potentially have a huge impact on environmental goals. Does this make you happier to shop with Walmart?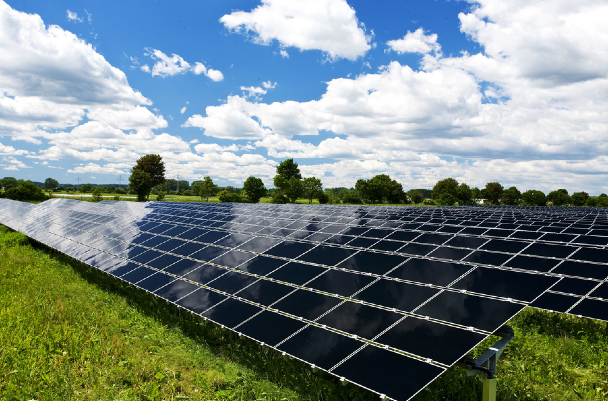 Retail giant Walmart leads an impressive list of major American companies that are taking a White House pledge to go green. But will a new commitment to environmental issues leave consumers feeling blue? Research suggests the answer is no.
Big Brands Promise to Lower Emissions, Use Clean Energy
The White House announced that Walmart and 12 other U.S. companies — Alcoa, Apple, Bank of America, Berkshire Hathaway Energy, Cargill, Coca-Cola, General Motors, Goldman Sachs, Google, Microsoft, PepsiCo, and UPS — were joining with the Obama Administration to initiate the American Business Act on Climate Pledge. Among other goals, the pledge aims to create more than $140 billion in low-carbon investment and at least 1,600 megawatts of renewable energy.
The news comes in advance of a global meeting in Paris this December, during which the world's governments will negotiate an agreement to curb emissions and combat climate change.
"As part of this initiative, each company is announcing significant new pledges to reduce their emissions, increase low-carbon investments, deploy more clean energy, and take other actions to build more sustainable businesses and tackle climate change," the release said.
Reach & Reputation of These Brands Could Influence Change
For the environmentally conscious, this is potentially a big deal. Walmart is the world's largest retailer, and as the White House release noted, the combined revenues of the 13 firms totaled $1.3 trillion in 2014. Because of their size and market share, all are highly influential in both the U.S. and world economies. In addition, a name like Apple brings extra cachet as a trendsetting brand among youth and tech types.
Walmart's pledge specifically included the creation, via "production or procurement," of 7 billion kilowatt hours of renewable energy by the end of 2020; a two-fold increase in on-site solar-power programs; a reduction of energy consumption in stores worldwide; and the achievement of zero net deforestation in the sourcing of their products by 2020.
Going Green Could Lower Production Costs
As Katie Fehrenbacher has written at Fortune.com, some of the pledges make commercial sense for the companies, including Walmart:
"Companies like UPS and Walmart can lower their fuel costs by cutting fuel use," Fehrenbacher wrote. "Berkshire Hathaway Energy is investing in solar energy because solar is a rapidly growing industry. Apple is buying solar power because it can save the company money on energy costs over time."
Good for a Brand's Reputation
It's unclear at this time what the pledge will mean for consumers. Only time will tell whether the new, green initiatives will drive up prices at the register. But recent research suggests that consumers are more likely to consider a company's environmental policies when making their purchasing decisions.
According to a report released this year by the Natural Marketing Institute, 58% of consumers are more likely to try products or services from a green brand. In addition, 53% of consumers are more likely to do so repeatedly.
A 2012 study published in the International Journal of Hospitality Management (reproduced in full at ResearchGate.com) measured consumers' attitudes in one specific sector, the hotel industry. By using regression analysis, the study found "a positive and significant impact from the level of environmental concern ... on willingness to pay a premium for green practices."
In other words, consumers who are already interested in environmental issues are prepared to pay more for a hotel room if they see the parent company as green.
Do You Care if Stores 'Go Green'?
These two studies don't necessarily mean all American consumers will see the White House's pledge as a positive. In the end, consumers will make individual decisions based on a number of factors, including price and environmental concerns. But as the White House announcement shows, the largest companies in the U.S. are increasing their commitments to environmental issues.
Readers, do environmental issues play a role in your purchasing habits? Will the White House pledge have any effect on your buying decisions in the future?
---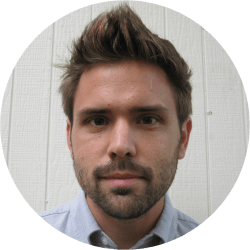 DealNews Contributing Writer
Michael Cummings is a Huntsville native who has worked for various newspapers in North Alabama including the Huntsville Times and Decatur Daily. He writes about world soccer for Bleacher Report UK, and he has appeared as a guest on CNN International, Sirius/XM, CBS Radio, and NBC Radio.
DealNews may be compensated by companies mentioned in this article. Please note that, although prices sometimes fluctuate or expire unexpectedly, all products and deals mentioned in this feature were available at the lowest total price we could find at the time of publication (unless otherwise specified).