Wallet Pwned: You Won't Play 26% of the Games in Your Steam Library
Steam bundles net you tons of games for next to nothing. But are you getting your money's worth if you never play those games? We explore the seductive charm of the Steam sale.
A recent article published by Ars Technica says that millions of gamers are buying games they don't want from Steam. "About 37% of the roughly 781 million games registered to various Steam accounts haven't even been loaded a single time," the article reads. A recent update to that article (discussed in detail below) suggests that 26% of games bought go unplayed . Because Valve's Steam store has captured a staggering 75% of the global market for PC games, this means that the vast majority of PC gamers have probably wasted their money on an unwanted game at some point. That includes me.
The image above is a screenshot of my Steam library, in all its glory. While my various Dovahkiin alts were committing dragon genocide in Skyrim for 422 hours, I was obviously not playing anything else. But I have played other games, and you can see them along the side of the screen. The highlighted game titles represent ones that I've installed on my system. But as you can see, the vast majority of games I bought have not been installed. Often purchased during Steam's magical sales, bundled with countless other games, these greyed-out video game titles represent the lie I tell myself — that these bundles are a great deal.
Everyone Loves Buying Games, Not Playing Them
Even if you don't use Steam, its very successful ultra-low-price bundle model has crept into digital PC game sales across the board. If you're not buying unwanted games from Steam, you're probably buying them from Amazon, GOG, Green Man Gaming, GamersGate, or any other number of sites.
There's no question that game bundles seem to be the driving force in Steam library bloat. "Some games (mostly free-to-play titles) show practically 100% of all 'owners' putting in at least a little bit of playtime," Ars Technica reported. "Others, primarily those that are often offered in bundles or as part of sales, are played by only a sliver of the registered owners on the service." The article data shows that 36.9% of games go entirely unplayed, with an additional 17% being played for less than one hour. Together, that means players are wholly uninterested in almost 54% of the games they buy! Compare that to the mere 10.9% of games that are played for more than 30 hours.
UPDATE: Ars Technica has since revised its numbers, due to a calculation error in its scraper program. Because Steam has only tracked the "number of hours played" statistics since March 2009, many popular games played before that date were considered "unplayed" by the program, skewing the statistics. When games bought before March 2009 are removed, the corrected data shows that 26.1% of all bought games are never played, and another 18.9% are played for less than one hour. That's a not-insignificant 45% of bought games that were essentially a waste of player money. For comparison, the new data shows that only 13% of games are played for more than 30 hours.
These Prices are Insane!
One might ask, where's the harm in buying a bunch of filler games to get one or two really good titles in a bundle? The problem is that bundles, by their very nature, have inflated value. We see a collection of 10 or more game titles offered for maybe a $1 a piece, and our dealhunter brain lights up like a Christmas tree.
But take a step back and think: why would the Steam store be selling so many of these games so cheaply? Valve doesn't release any information about its cut of game sale profits, but a lawsuit against now-defunct publisher THQ suggests that Steam might be getting a 30% cut from developers. Thirty percent of $1 — or 30 cents — doesn't sound like a lot of money.
But hold on, because that's not the whole story. "A few huge ultra-hits are driving the majority of Steam usage," Ars Technica said, noting that about 4% of game titles, the top 110 sellers, make up about 50% of registered Steam sales. "By contrast, the bottom 1,000 games, which have sold less than 30,000 copies each, represent just 1.6% of all the registered games on Steam." These under-performing sellers are the games you'll often see thrown into bundles. By putting a bunch of unwanted games into a bundle with a couple popular titles, Steam is turning a non-selling game into a sale. Thirty cents isn't a lot of profit, but it's a heck of a lot more than zero.
When a Game Library Becomes an Actual Library
Let's be clear: Paying $10 for 10 games that each cost $30 or more at some point is a decent deal! Steam's sales have revitalized PC gaming as an industry, and are so good that there are actual guides on how to shop them.
Also, sometimes it's ok to buy a game for the sake of buying it. I've bought older games in Steam sales that I can't even play without mods, patches, or emulators, but I bought them because I wanted to have a copy of a game I loved. (System Shock, Fallout, I'm looking at you.) And you never know when a bundle will expose you to a game you never knew you were dying to play. Steam bundles are what you make of them ... just make sure you're getting your money's worth.
Readers, how many Steam games are taking up space in your library of shame? Do you make an effort to try and play everything, or have you been seduced by too many bundles? Share your secrets below!
---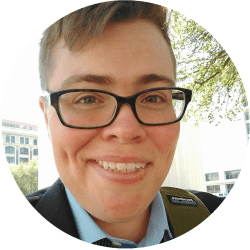 Former Senior Blog Editor
Michael added the finishing touches to most of the Blog articles on DealNews. His work has appeared on sites like Lifehacker, the Huffington Post, and MSN Money. See him rant about video games by following him on Twitter
@ThatBonebright
.
DealNews may be compensated by companies mentioned in this article. Please note that, although prices sometimes fluctuate or expire unexpectedly, all products and deals mentioned in this feature were available at the lowest total price we could find at the time of publication (unless otherwise specified).