Is VR Worth Buying Yet?
PC and console VR are still expensive, and a must-have game has yet to emerge. But it's not all bad news.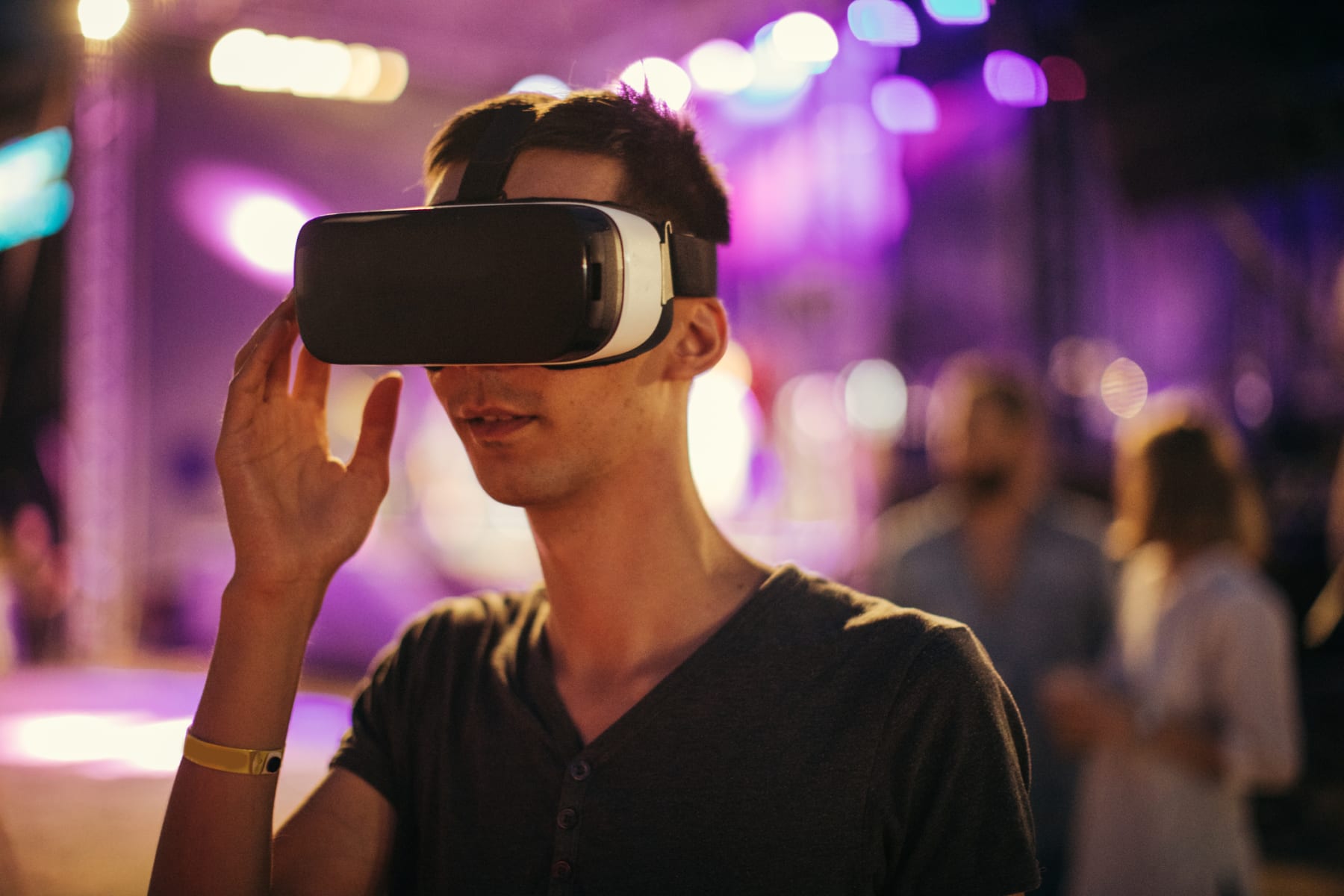 VR technology has never been more affordable, but it seems like a new headset is being introduced every day. Is it time for you to buy a VR headset? Or should you wait until the next generation of tech is available?
Let's look at the current state of VR, including the available headsets and games.
The Current State of VR
The state of VR is pretty shaky.
VR sales weren't especially great in 2017, though more promising figures were reported toward the end of the year. Between twitchy hardware and complex firmware updates, VR hasn't been the hit manufacturers hoped for. PCs are still expensive, must-have VR games haven't emerged yet, and the mobile VR market is barely worthy of its name.
Quality VR experiences will cost you. Expect to pay $1,200 or more for a basic VR-ready PC and kit.
Quality VR experiences still require a fairly powerful PC or current-gen console. You need a lot of processing power, memory, and (above all) a really solid graphics card. Even Best Buy's low-end, VR-ready PCs start at $820 — without the $400-plus VR kit. Then you'll still need a keyboard, mouse, monitor, and so on. It's a significant investment unless you're upgrading an existing PC, and you still won't be running games on ultra graphics settings.
Luckily, with the recent crash in cryptocurrency prices, we could see significant drops in high-end video card prices. In fact, Nvidia expects cryptocurrency-driven video card sales to fall off by two-thirds.
Between that and a line of new Nvidia GPUs for 2018, we could see significant price reductions to VR's buy-in cost — but you'll still shell out a pretty penny.
Standalone VR Is Still Developing
HTC wants to shake things up with the Vive Focus, its second-gen standalone VR platform. Early reviews are positive, suggesting the experience is at least as good as desktop PC-powered VR. Right now, customers in China can buy a Vive Focus for around $600. Look for a similar price point when the headset makes it to the U.S. later this year.
SEE ALSO: How to Buy a Cheap Gaming Laptop in 2018
But $600 is still a fair amount of money, and good hardware won't mean much without a solid ecosystem of applications and games. A big AAA launch title typically helps drive sales for a new video game console; it's still unclear whether HTC can offer a must-have game with its platform. Rumor has it that Oculus is working on a Focus competitor, but nothing solid has emerged.
Your VR Options
Plenty of sites offer extensive reviews of VR rigs, so we've rounded up a few. Here are some things to consider when you're shopping:
Desktop and Console VR
Oculus Rift ($399)
"While the Rift's initial comfort was excellent, motion sickness quickly became a problem. All six of our testers reported discomfort," reports Digital Trends.


HTC Vive ($499)
Gizmodo notes that "its headset is ridiculously powerful, so you can look around in all directions without a hitch," but "the HTC Vive's goggles are heavy — noticeably heavier than the Oculus Rift's."


HTC Vive Pro ($799)
Engadget says the Vive Pro "incorporates everything VR headset makers have learned over the past few years. (Spoiler: Comfort matters. A lot.) At $799 with no sensors or controllers, though, it's strictly for enthusiasts and professionals with plenty of disposable income."


PlayStation VR ($265 to $300)
"Given that PSVR is primarily a seated VR experience, at least you won't have to move the furniture around every time you want to start playing," Expert Reviews notes. "The one downside of the PlayStation VR is its comparatively low resolution."
Standalone VR
HTC Vive Focus (estimated at $600 in fall 2018)
"The ability to move your head around a virtual space is, to my mind, the single biggest difference between phone-based VR and more advanced implementations, and the Vive Focus crosses that threshold convincingly," The Verge reports. "Unfortunately, it may not be making its way out of China any time soon."


Oculus Go ($199)
WIRED notes that "You can spin and nod and tilt to your heart's content, but being confined to so-called 'three degrees of freedom' means that you can't lean over to inspect something more closely, or duck out of the way of an incoming virtual object."


Lenovo Mirage Solo ($400)
"Ducking, leaning, stepping: This is the stuff the Oculus Go, Samsung Gear VR, and Daydream View cannot do," according to CNET. But the "movement range is limited," and there are "no built-in speakers."
Mobile VR
Samsung Gear VR (from $103)
"VR is nothing without content. That's the Gear VR's problem," PCMag's review says. "The Oculus Store is full of games, but several of the apps I used worked poorly, erratically, or not at all."


Google Cardboard ($15)
"Sporting an incredibly no-frills design, the headset lacks a head strap to keep it in place," Tom's Guide notes. "Instead, you're forced to hold it with your hands, which makes it more of a VR viewer than a full-blown headset."
The biggest hurdle to choosing a VR headset for most shoppers is the fact that you really should try these gadgets out before you buy one. Luckily, it's never been easier experience VR, with venues like Dave & Buster's offering Vive-equipped VR arcades. Even some mall kiosks in major metro areas now host VR experiences.
VR Games to Consider
The genre-defining VR game hasn't emerged yet, unfortunately. But we can still highlight a few quality experiences.
There are a number of reskinned AAA titles (such as Fallout 4 and Skyrim) and a few high-production-quality space games (like Elite Dangerous and EVE: Valkyrie). You can even play Minecraft in VR! That said, indie developers are currently leading the VR charge.
A number of reskinned AAA titles are available, but indie developers are currently leading the VR charge.
Keep Talking and Nobody Explodes is a brilliant, intense indie co-op party game. In the game, you and your friends must defuse a bomb — except the defuser can't see the (ridiculously obtuse) manual, and the people with the insane manual can't see the bomb. Hijinks (and explosions) ensue.
Star Trek: Bridge Crew finds you and three of your best friends trying to operate a Federation starship. It takes cooperation and a good sense of humor to get the ship pointed in the right direction — never mind fighting those pesky Klingons.
Most of these games are aimed at console or desktop VR environments. There just aren't a lot of compelling games for the mobile VR market. If your budget is limiting you to mobile VR, consider holding off for awhile until standalone VR matures a bit — ideally in the next year or so. If you must, consider the hacking game Darknet, or Virtual Virtual Reality.
VR is closer than it's ever been to fulfilling the promises of decades past. It's cheaper than ever, and it looks better than ever. But if none of the games have caught your attention, there's no harm in waiting a little longer to buy into this technology. Whether you choose to buy now or wait, VR isn't going anywhere.
Readers, do you think VR is a worthy investment yet? Share your thoughts on VR pricing, technology, and games in the comments below.
---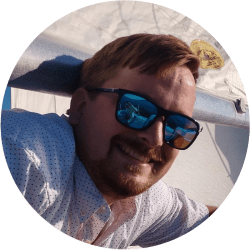 DealNews Contributing Writer
Sean is a freelance writer and photojournalist working in the Hampton Roads region. He has been a writer, adventure motorcyclist, drag racer, data nerd, shade-tree mechanic, and tornado chaser. Recommend good beers to him on Twitter at
@wxgeek
.
DealNews may be compensated by companies mentioned in this article. Please note that, although prices sometimes fluctuate or expire unexpectedly, all products and deals mentioned in this feature were available at the lowest total price we could find at the time of publication (unless otherwise specified).