Using Your Gear Head: Bike Basics to Know Before You Buy
Looking to save money on gas this spring? Better get biking!
In case you haven't heard — and who could blame you, given how brutal this winter was for many — National Bike to Work Day arrives on Friday, May 16. It's the capstone event that highlights National Bike Month, and the folks at The League of American Bicyclists are making a big deal over it. That's because by their reckoning, more than half of the U.S. population lives within five miles of their workplace, making bicycling a feasible and fun way to get to work.
It also bears mentioning that every time you bike to work or on a local errand, you're shrinking your carbon footprint while fattening your wallet. By eliminating the need for a second car, for example, you'll save thousands of dollars in insurance, gas, and maintenance. One recent estimate by the Christian Science Monitor says $9,000 isn't out of the question.
But to get there, you have to own a bike and know something about the components that comprise a quality two-wheeler. DealNews was fortunate to catch up with Oscar Wastyn, the patriarch of Oscar Wastyn Cycles, a Chicago shop that's been family run since 1910, and is the second oldest in the U.S. (Schwinn Paramounts were built there over a period of four decades.) He runs it with his son Scott, and the elder Wastyn generously dished some sound advice for choosing and equiping your new bike.
Bike Types
Mountain bikes have big knobby tires ideally suited for negotiating rugged terrain. Racing bikes will sport much slimmer wheels that hug fast, smooth surfaces. Somewhere between the two, and great for many city riders, hybrid bikes can negotiate the odd pothole with ease. Wastyn says that here, you've got two categories to choose from: sport hybrids, which are usually more expensive, provide better balance and have flat handlebars. Comfort hybrids have higher handlebars and a suspension fork. Both will have a wheel diameter of 700 centimeters.
On the low-tech side, commuter bikes will usually have big padded seats and perhaps no gears at all to mess with. But if you can find a model with gears, it's a good idea. "If I was buying a bike, I'd want gears on it because every day is not the same day," Wastyn says. "Some days it's windy and some days you don't feel as good, so gears give you more of an option."
Frames
Aluminum is lightweight, but notoriously rigid and needs help with shock absorption. Chromoly or steel frames sacrifice lightness but provide a much smoother ride. Then there's the allure of the sleek carbon frame. They have more vibration-damping ability than steel and are a fraction of the weight of aluminum frames, but they're also expensive — often starting at $1,000. "A carbon bike can go up to $7000 depending on the components," Wastyn says.
Carbon can also be more delicate, so it won't represent the best choice for some riders. "If you have an accident with a carbon-frame bike, you can kiss the bike goodbye," Wastyn says. But he also mentions that steel-frame bikes are making a comeback lately; "They're light and not nearly as expensive as carbon. You don't have to buy carbon to get a great bicycle."
Shifters and Gears
How many speeds do you need: 3, 18 or 21? How about 30? In general, a more expensive bike will have more expensive components on it Wastyn says, and that goes for the shifters as well. Shimano is recognized as the go-to brand for performance shifters, and that the quality of those components — as with all other parts of the bike — goes up as the price point gets more expensive. (For hybrids or mountain bikes, Shimano Deore or SRAM X-5 components are great benchmarks for performance-level, low-maintenance shifting.)
But how many gears do you need, really? "It's kind of gotten out of hand," Wastyn says. "There was a time not long ago when, as far as a touring bike, you could do very well with a 15-speed bicycle if you were riding across country. And that same bicycle has 30 gears. Do you need that many? No. But they don't make 10 speeds anymore, and if you want to buy a better bike, it'll have 21 speeds or more. But that doesn't make it faster. Speed comes from the rider."
Tires
If you pay $500 or more for a fancy new bike, it's safe to assume that the tires on it will be of sufficient quality, But you can always upgrade your tires for any number of reasons, whether to get better cornering and stability, or more puncture resistance. Tires with Kevlar built in will achieve the second goal, Wastyn says. As for which tires to buy, Continental, Michelin, and Vittoria are among the brands that get high marks among the speedy crowd, but the type of bike you ride will also determine which choice you'll need to make.
Helmets
If you care at all about safety, a quality helmet is a non-negotiable item: You must own one. Here's the good news: Protection-wise, there's no real difference between a helmet that costs $30 and one the costs eight times as much. Wastyn says that Giro, Trek, and Bell are all established brands, but the more expensive helmets do have their advantages. A cheap helmet will be heavier and have less ventilation, "and when it gets to be 90 degrees out, it's be like wearing an oven." By contrast, a helmet like a Giro Athlon (which retails for $135), "has half the weight and has many more vents. You can wear it on a hot day."
Bike Locks
Here, the rules are fairly simple: Don't use a cabe to lock your bike, as they're too easy to cut through. Wastyn says that U-locks by Kryptonite and Sunlite should do the job well in safer neighborhoods, and they also have the advantage of mounting onto your frame. But some bike riders prefer (or need) to use heavy chains. One brand of chain Wastyn stocks, called the Beast Chain, feels heavy enough to rival a set of dumbbells for a workout. If you're looking for something lighter offering great protection but easier portability, Wastyn suggests the innovative ABUS folding lock made by a German company. When folded up, it's small enough to fit in a backpack side pocket with ease.
Also, be sure to lock to bike racks, parking meters, or other posts that are actually cemented rather than bolted into the ground. If they're merely screwed in, there's always a chance — especially in an urban area — that a crafty thief will unscrew the entire rack or post from the ground to get at your bike.
Lights
While headlights are always a good idea, Wastyn says it's just as important, if not more so, to have a tail light. He sells models by Trek and Serfas that flash on and off in a strobe effect, and this gives the biker a significant advantage in traffic. "The taillight flashing is more important because if cars are coming up on you they can see you," he says. "If I were riding in the city I'd have one on the back of my bike, day and night."
In the end, making the right decisions on which bike you should buy, how to accessorize it, and how much you should spend are functions of research — but only up to a point. Talking to experts in your backyard is important, too.
Wastyn, 77, bought his shop from his father in 1963, and has a lifetime of experience putting ready riders and brand-new bikes together. While he has nothing against big-box stores, he says that most bike shops (including his own) will service the bikes they sell long after they leave the shop — and help you find the right size so there's no guesswork.
"Every model of bike we sell come in different frame sizes that fit the individual," he says. "It's like buying a pair of shoes." As for how to buy the right pair of bike shoes, that's another matter entirely.
---
Related DealNews Features: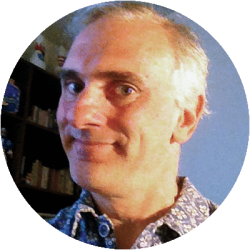 DealNews Contributing Writer
Lou Carlozo is a DealNews contributing writer. He covers personal finance for Reuters Wealth. Prior to that he was the Managing Editor of WalletPop.com, and a veteran columnist at the Chicago Tribune.
DealNews may be compensated by companies mentioned in this article. Please note that, although prices sometimes fluctuate or expire unexpectedly, all products and deals mentioned in this feature were available at the lowest total price we could find at the time of publication (unless otherwise specified).