10 Totally Amazing Wonder Woman Collectibles
Hyped up about the new Wonder Woman movie? Then good luck resisting this cool stuff!
Wonder Woman hits theaters on June 2, and you can count us among the millions who can't wait.
While the big-screen characterizations of the DC Universe have been polarizing, it seems like everyone loves Gal Gadot's stunning turn as Diana Prince. Even those who are typically naysayers admit the new film looks great!
If you're as wild for Wonder Woman as we are, here are 10 items you need in your life. Whether you're an old-school fan or just now hopping on the bandwagon (or into the invisible jet, in this case), there's definitely something for you.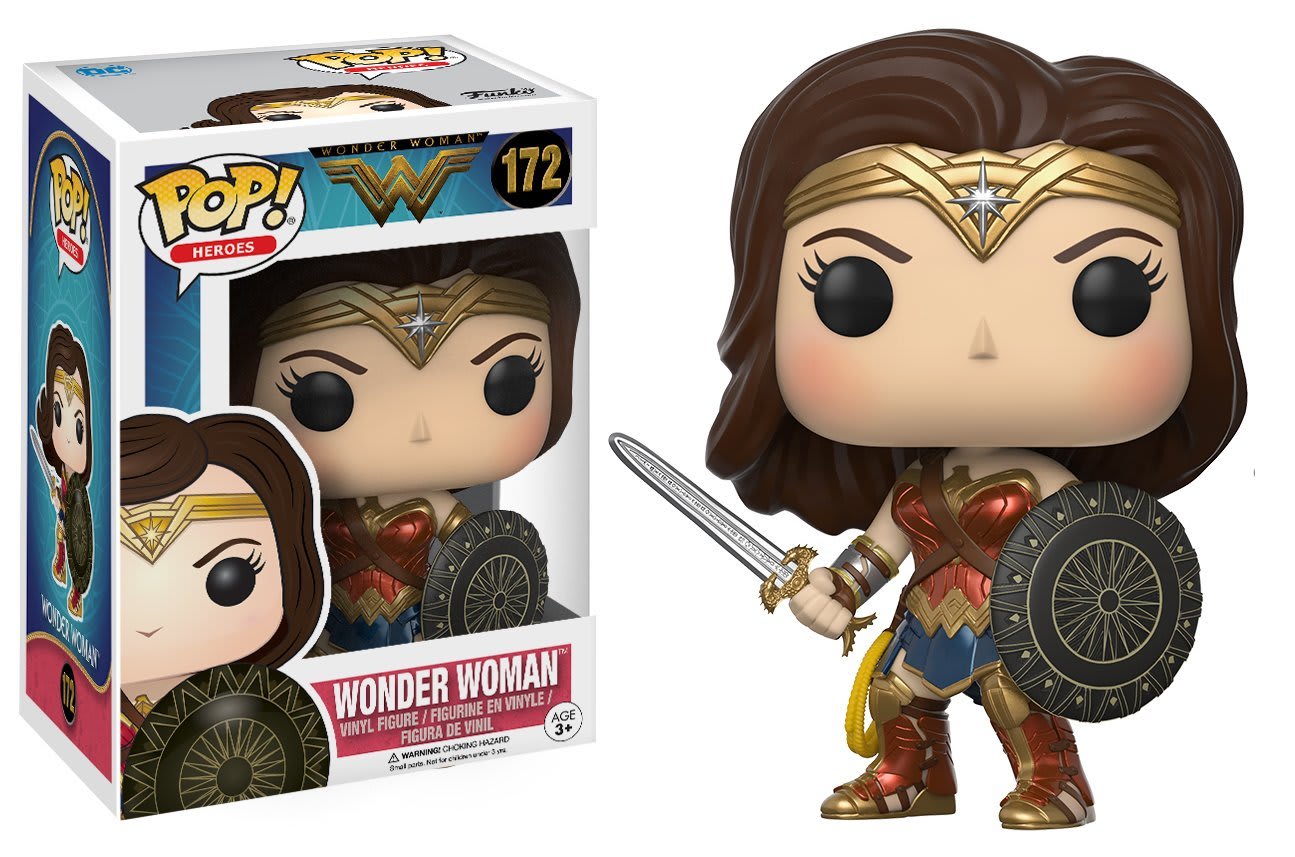 Funko Pop! Wonder Woman Figure
Price: $9.95
Most of the Funko Pop! vinyl figures have that whole "adorably deformed" thing going, but this one looks downright regal.
It's amazing they were able to cram so much detail into less than 4", but given that this was probably Funko's bazillionth vinyl figure, we guess experience was on their side.
SEE ALSO: 10 Amazing Alien Collectibles That Sci-Fi Fans Will Love
Price: $24.99
Yes, the Underoos you grew up wearing are back again... and now they come in adult sizes!
This Wonder Woman top-and-panty combo is arguably the best set Underoos has to offer, since it's less "superhero-themed underwear" and more "complete freakin' Wonder Woman costume." (Seriously, all you'd need is the lasso!)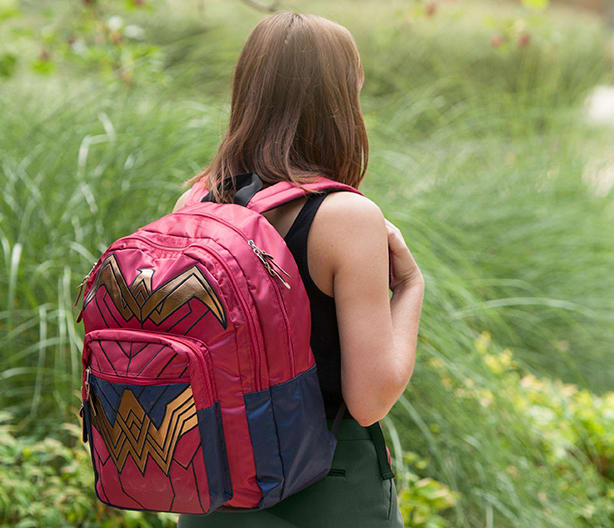 Price: $24.99
Gimmicky yet practical! This Wonder Woman backpack might look like a novelty item, but it's just as big and durable as an everyday pack.
The pièce de résistance is a removable Lasso of Truth, buttoned onto the side. At 21", it could be more accurately described as a baby Lasso of Truth, but even that's enough to make this the most wonderful backpack we've seen in a while.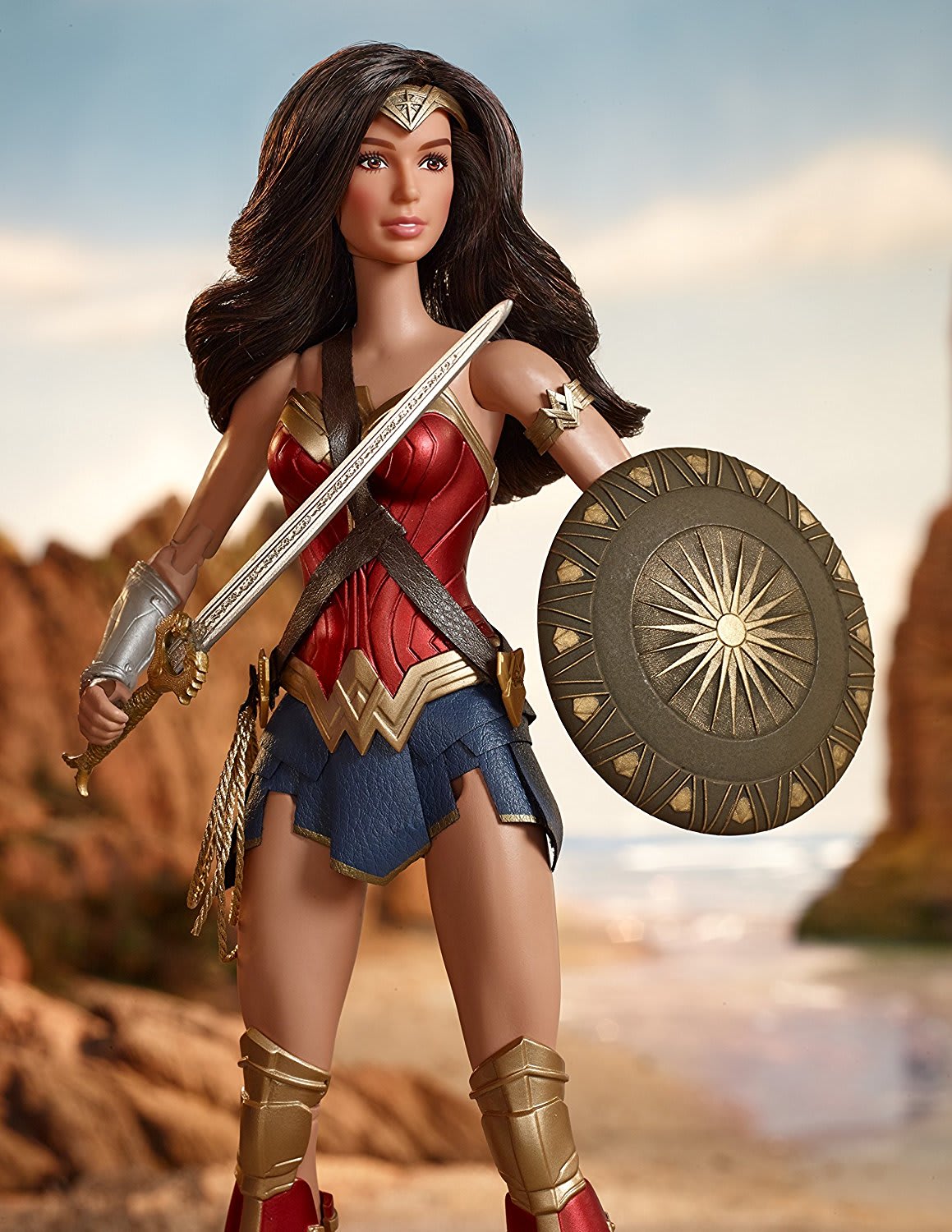 Price: $44.84
There's been at least one other "Barbie dressed as Wonder Woman" doll released in the past, but make no mistake, this doll is Wonder Woman.
Actually, it's more of a Barbie-scale action figure than a doll, with an articulated body and the full complement of superhero accessories — including Wonder Woman's sword, shield, and lasso. You even get the big black cape!
SEE ALSO: Celebrate Star Wars' 40th Anniversary With These 10 Collectibles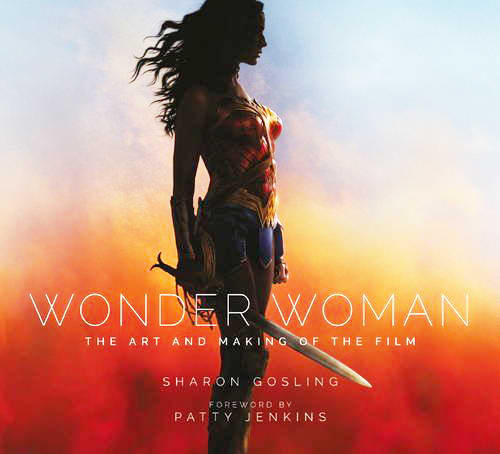 Price: $25.44
It seems like every major fantasy movie is getting this sort of book nowadays, and we're all for it!
Wonder Woman: The Art and Making of the Film promises all sorts of behind-the-scenes awesomeness, from production sketches to concept art to storyboards. To date, we'd have to call it the best resource for fans who want to know e-v-e-r-y-t-h-i-n-g about the new film. Wikipedia, this ain't!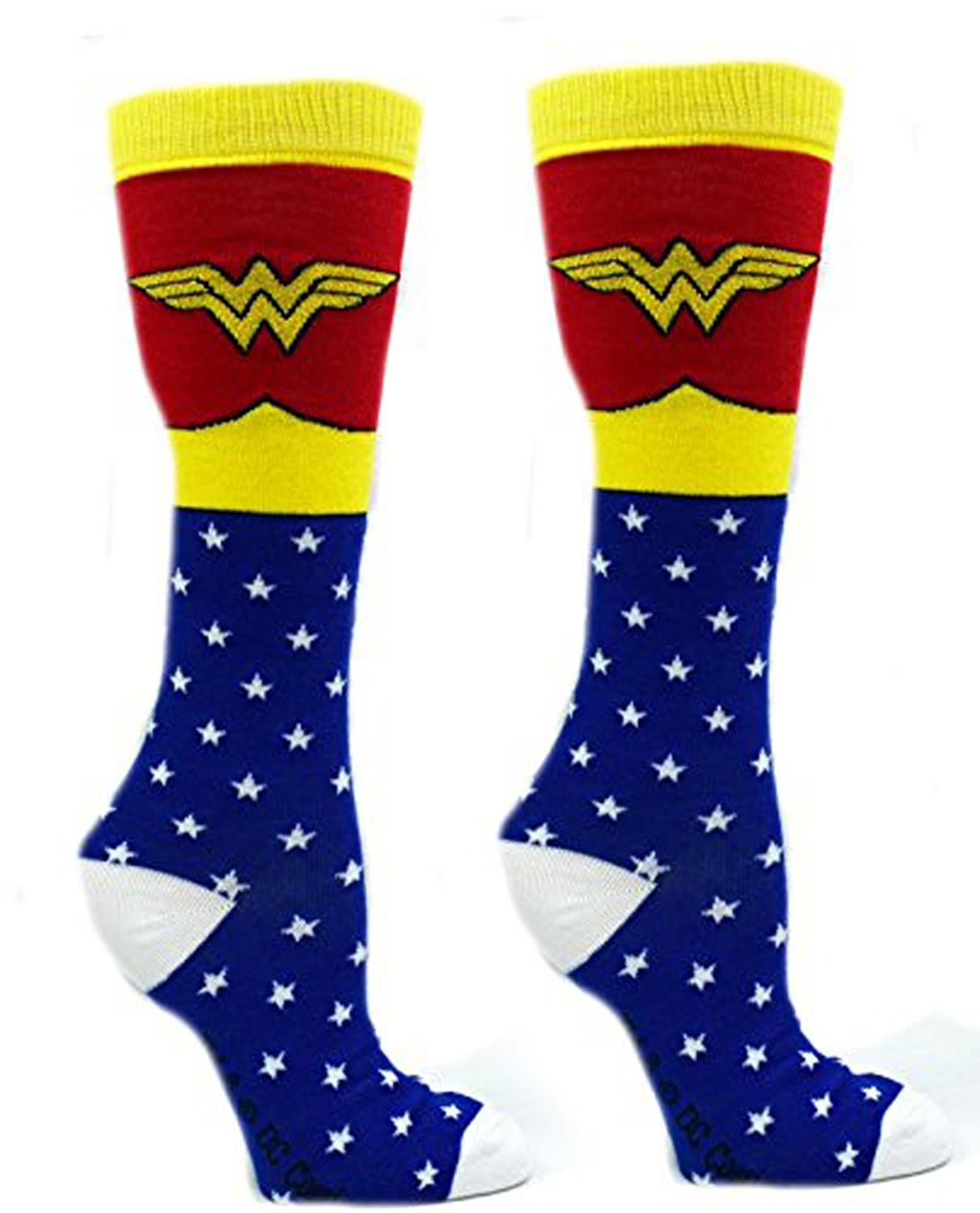 Price: $12.95
These knee-high Wonder Woman socks might be the cheapest, easiest way to live like a superhero for a day. No flying, no fisticuffs, no fuss — just toss on a pair of colorful socks and suddenly, you're Diana Prince!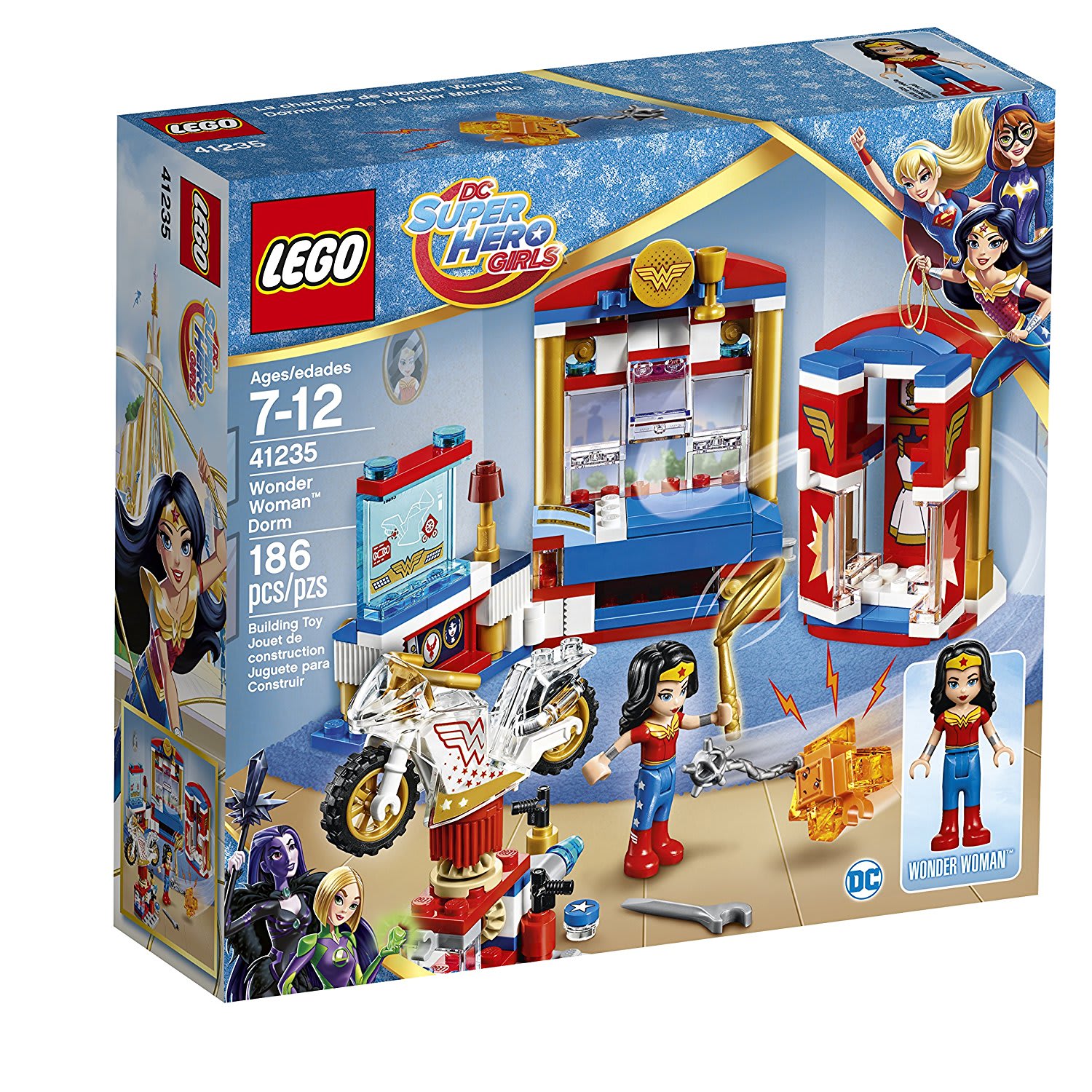 Price: $16.82
From LEGO's DC Super Hero Girls collection, it's Wonder Woman's dorm room!
Build Wonder Woman's bed, wardrobe, and motorbike — the three hallmarks of any good dorm room, apparently — and use your own superpowers to avoid losing any of the 186 pieces.
(And yes — the set comes with a Wonder Woman figure, too!)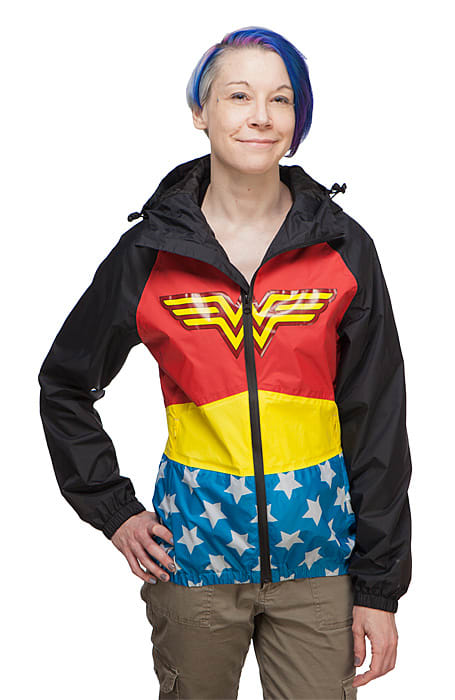 Price: $59.99
We remember when the only way to dress like this was by appropriating portions of shoddily made Halloween costumes. Count your blessings, because this waterproof rain jacket is high quality and high art.
SEE ALSO: We're Only Human! Here Are the Splurges That Our Staff Totally Regrets Now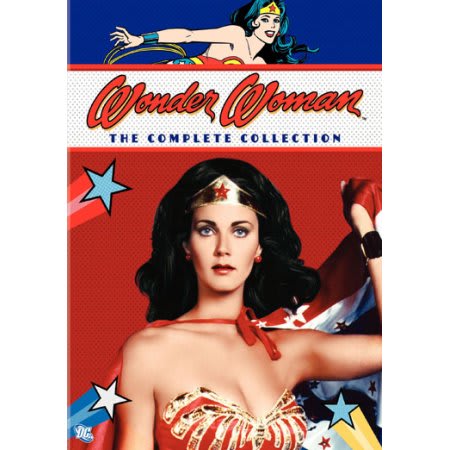 Classic TV Series Complete DVD Collection
Price: $34.99
Lynda Carter's portrayal of Wonder Woman on the 1970s TV series remains the gold (and red and blue) standard. Here's your chance to relive every single episode of the still-beloved series.
The set boasts 11 discs and a total runtime of nearly 3,000 minutes. Plus, it has a bunch of bonus features, too — including several episode commentaries from Ms. Carter herself!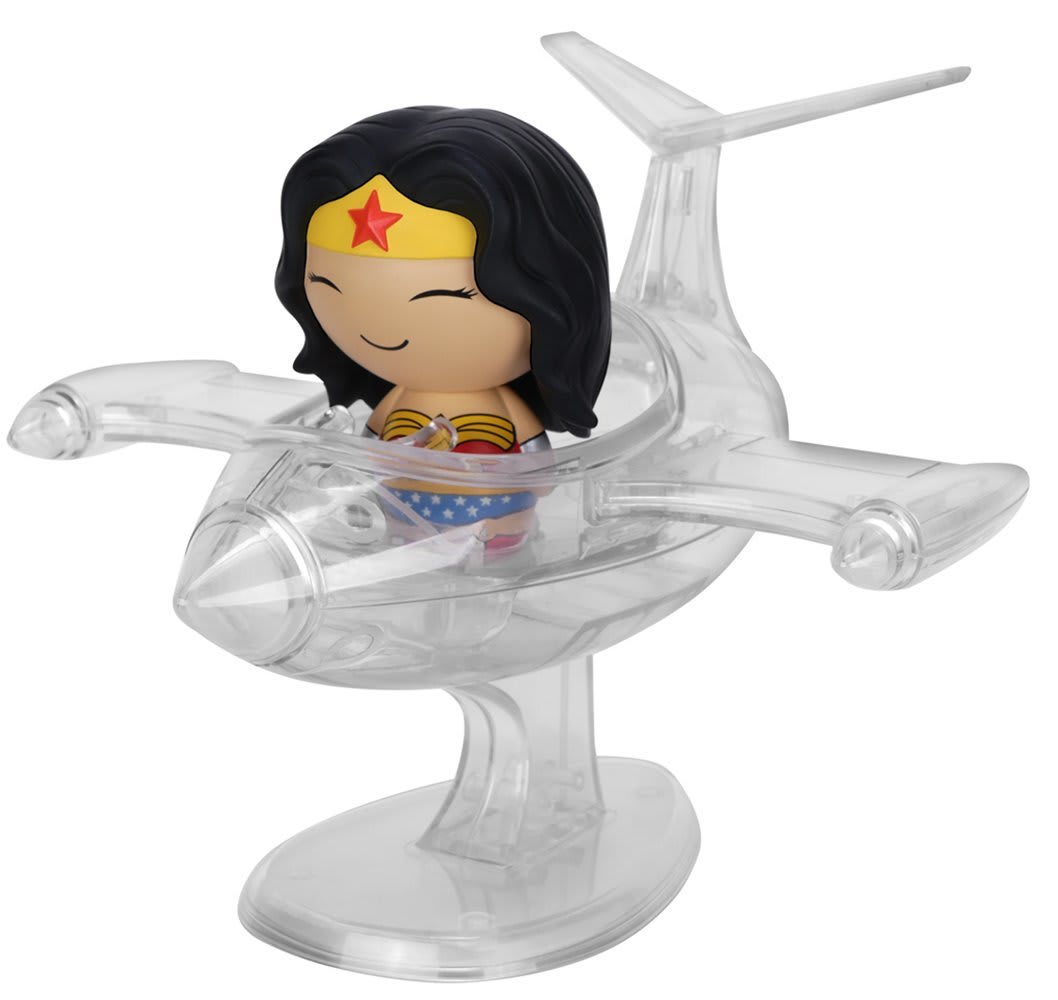 Price: $14.71
If you're unfamiliar with Funko's Dorbz figures, consider them the smaller cousins of Funko's POPs, with an even higher concentration of pucker-faced cuteness.
This special Dorbz Ridez set not only gets you the Wonder Woman figure, but also her famous invisible jet! It's action-packed and adorable!
Readers, is Wonder Woman your favorite superheroine of all time? If she is, tell us why, and if she isn't, we demand to know who you're backing instead. Drop us a comment down below!
---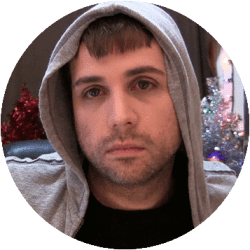 Contributing Writer
Matt has been blogging about geeky nonsense since early 2000. You can view more of his weird work on
Dinosaur Dracula
, or follow him on Twitter
@dinosaurdracula
.
DealNews may be compensated by companies mentioned in this article. Please note that, although prices sometimes fluctuate or expire unexpectedly, all products and deals mentioned in this feature were available at the lowest total price we could find at the time of publication (unless otherwise specified).