Today is National Kids Take Over The Kitchen Day, so it's a perfect time to stock up on some inexpensive kitchen essentials. We've rounded up five great offers, from a Staff Pick skillet to Coleman tumbler.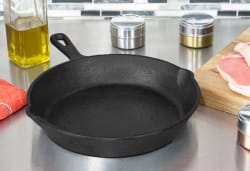 Mainstays 12" Cast Iron Skillet
Store: Walmart
Price: $8.49 EXPIRED
Shipping: Pickup at Walmart
Lowest By: $2
Expiration: September 16

A strong skillet game is an essential part of any cook's repertoire, but if you're not aiming to cook with best, there's no need to overspend – this Staff Pick 12" skillet from Mainstays should do the job quite nicely. It can be used on induction, ceramic, electric and gas cooktops, in the oven, on a grill, or a campfire, but do note the instructions for properly seasoning and maintaining it. (Otherwise you'll end up with some nasty oxidation.)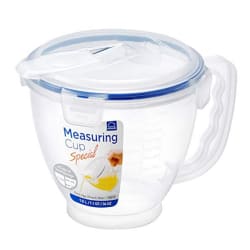 Lock & Lock Easy Essentials 1-Liter Measuring Cup
Store: Amazon
Price: $3.77 EXPIRED
Shipping: Free shipping with Prime
Lowest By: $6
Expiration: September 15

While this measuring cup is currently out of stock, it can still be ordered at this price, so don't hesitate. It'll save you $6, and also save you some kitchen storage woes. It features a 4-hinge locking lid, and is leak-proof, airtight, and watertight, so once you put a packed lunch, marinade, or some leftovers in there, they're staying in there, aromas and all.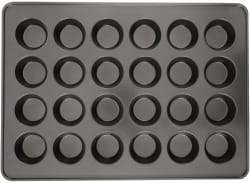 Wilton Non-Stick Mega 24-Cup Baking Pan
Store: Walmart
Price: $9.65 via Walmart pickup discount EXPIRED
Shipping: Pickup at Walmart
Lowest By: $5
Expiration: October 7

A large part of the fun of buying kitchen essentials is that you get to eat the profits, and that's never more true than when you're stocking up on baking pans. 24 muffins or cupcakes are in your near future when you grab this Staff Pick pan, and by picking it up at Walmart instead of another store, you're keeping an extra $5 in your pocket.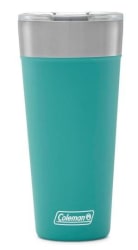 Coleman 20-oz. Brew Tumbler
Store: Home Depot
Price: $5.88 EXPIRED
Shipping: Pickup at Home Depot
Lowest By: $4
Expiration: October 12

If your ideal kitchen is a campsite fire or a tailgate grill, this Coleman tumbler is the perfect way to ensure that the elements don't interfere with your enjoyment of a cold beer. It keeps ice cold for up to 15-hours, and features 18/8 vacuum insulated stainless steel construction, a clear plastic lid with slidable spout cover, and bottle opener integrated in the bottom of the cup.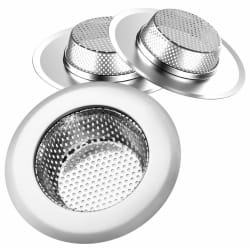 Helect 4.5" Stainless Steel Kitchen Sink Strainer 3-Pack
Store: Amazon
Price: $6.40 EXPIRED
Shipping: Free shipping with Prime
Lowest By: $1
Expiration: September 16

It's not glamorous, but it's a fact of life that almost every delicious meal also means a certain amount of nasty crud eventually ending up in the sink. Keeping that garbage from clogging any of your precious pipes isn't exciting, but it is necessary, so saving a buck on this strainer 3-pack from Amazon is good sense. Each one features a 4.5" outer diameter & 3" inner filter diameter.