Places to Be Thankful: 5 Inspirational Destinations Across the Globe
It's hard to believe that it's November and that Thanksgiving is just around the corner. This week we decided to take a moment and appreciate all the awe-inspiring places there are in the world. Every week we sling hundreds of travel deals, but we rarely take the time to stop and think about how truly awesome this planet is.
With so many poignant and breath-taking places to choose from, we thought we'd give you a little travel inspiration with our list of five places in the world that really make you stop and think. While they aren't always included in our airfare sales, you can always keep these on your radar in case of fortuitous price drops!
5 Inspirational Destinations Across the Globe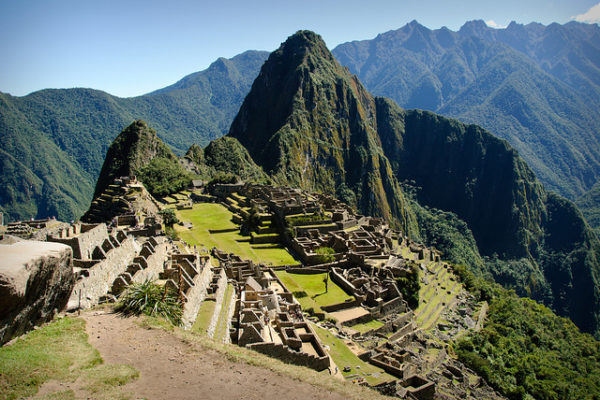 Explore Centuries-Old Civilization in Machu Picchu, Peru
Situated on a mountain ridge above the Sacred Valley in Peru, Machu Picchu is ranked one of the New Seven Wonders of the World and is a definite Bucket List destination. The city is often inaccurately referred to as the "Lost City of the Incas" (a title that should belong to the northern city of Vilcabamba), and it's the very idea of discovering something lost that attracts so many travelers.

Machu Picchu offers travelers an Indiana Jones-esque opportunity to be "intrepid," an adjective that is becoming rarer and rarer in the modern world of Google Maps and vending machines. The four day trek up the Inca Trail (or lesser known but equally arduous Kuélap Trail) is not for the faint of heart, but the pain, cold, and exhaustion are all worth it when you see the ruins of this ancient city rising amidst the Peruvian mountains.

Top Tips for Machu Picchu:
When to Visit: The best time to visit is between May and September. Although this is the dry season, which is peak season, trust us when we say: you don't want to visit during the rainy season. (The Inca Trail is closed in February so if you find a bargain for a trip in February, you know why!)


Health and Safety: Altitude sickness has ruined many a trip to Machu Picchu, so whatever you do, don't fly into Cuzco and expect to start hiking the next day. A day or two to acclimatize will be worth it.


Spending Money: Take a decent amount of Peruvian currency (Nuevo Sol) in small denominations to buy water and other essentials along the way, as well as to tip porters and guides.


Budget Saver: Book in advance, especially if you plan to visit in the high season. You can only visit this UNESCO World Heritage Site through a licensed agency, and they sell out up to a year in advance. Most tour providers offer significant discounts if you book early.
Join the Universal Love Story in Paris, France
More than 250 million people have visited the iconic Eiffel Tower in Paris since it started receiving visitors in 1889. Over a century later, Paris and its symbolic tower continue to draw visitors who want to experience the most romantic city in the world.

Sure we all know the city's reputation for snooty waitresses who refuse to understand our valiant efforts to ask for "pain" (bread), but somehow that doesn't diminish our appreciation for Paris. Adding your love story to the compendium of love stories already set in Paris somehow connects our love to the history of love affairs, making it grander and more sophisticated than it would be anywhere else in the world.

Top Tips for Visiting Paris:
When to Visit: Paris is famously beautiful in the springtime, but it is also much more expensive. As far as we're concerned, Paris is beautiful all year round, so shop around for off season deals (November through March).


Local Etiquette: Ask before you snap: If you're taking a photograph of a market stall, boutique shop, or the French-est poodle you've ever seen, make sure you get permission first. French law gives individuals certain image rights, and though you'll rarely be refused if you ask politely, it's considered rude not to ask.


Parlez-Vouz Francais?: A little French will go a long way. If you didn't do French in high school, a French phrase book or mobile translation app is worth the while.


Best Foot Forward: Don't even think about renting a car unless you plan to travel outside the city (and even then…). Paris is a city made for walking and isn't car-friendly at all. If you get tired, the Metro will get you the rest of the way.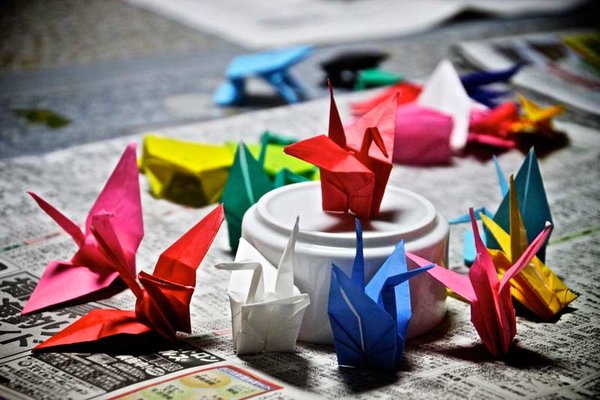 Discover a Rebirth in Nagasaki, Japan
The city of Nagasaki in southern Japan is synonymous with the dropping of the atomic bomb during World War II, but it's also a vibrant and joyous city with a history that expands far beyond the catastrophic events of August 1945. Nagasaki was the first Japanese port set up to receive western trade vessels in the sixteenth century.

This western influence is still visible in the churches that mingle with indigenous shrines. As you stroll through the Nagasaki Peace Park and enter the Atomic Bomb Museum, it's hard not to feel a sense of awe and pride at the city's ability to bounce back to its welcoming and forward-thinking self.

Top Tips for Visiting Nagasaki:
When to Visit: Peak tourist season runs from July through August, but the city is sweltering at that time of year. It's rare that budget prices and good weather coincide, but for once you can save yourself a few bucks and get pleasant 70°F temperatures by visiting in June or October.


Local Etiquette: Japan has some characteristic cultural and etiquette differences that all tourists should be aware of before visiting. For a helpful list, check out the Lonely Planet's Guide to Japanese Do's and Don'ts.


Take a Bath: Nagasaki is on the island of Kyushu, home to some of the best hot spring baths ("onsen") in the country. Most westerners feel a little self conscious about stripping off and getting into a communal bath, but as we say, when in Rome...


Must-See View: Take the Nagasaki Ropeway up Mount Inasa to experience the thousands of lights giving the city its iconic "10 Million Dollar Night View."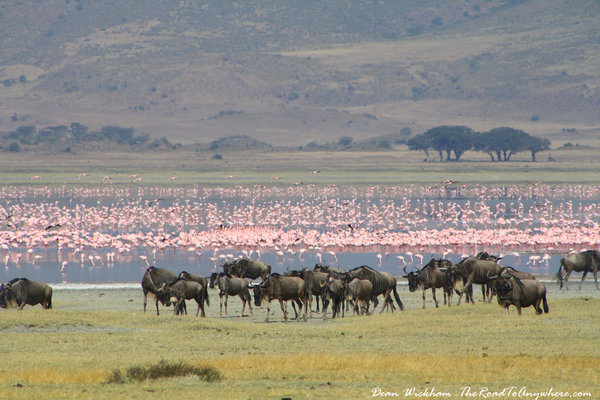 Step Back into Eden at the Ngorongoro Crater, Tanzania
A trip to the 115 square mile caldera in Northwestern Tanzania transports visitors to an unparalleled Eden. Thanks to the uniquely isolating geographical characteristics of this sunken pan, Ngorongoro Crater is host to over 25,000 large animals, including Africa's "Big Five": lions, leopards, rhinos, elephants, and buffalo.

No amount of nature documentaries could prepare you for the primitive and deeply awe-inspiring experience of watching flamingos on Lake Magadi as the sun sets or feeling the pulse of thousands of wildebeest migrating across their ancestral path to the Serengeti. Incredible sights like this can not be quantified in dollars and remind us of our primitive place in this precious ecosystem.

Top Tips for Visiting Ngorongoro Crater:
When to Visit: Since the wildlife in the crater is self-contained, choosing a time to visit is all about avoiding the crowds, which tend to flock to the crater during the dry season from July to September. Calving season from December to February is also crowded (but an adorable time to visit), so the best time to plan a trip is during the lush rainy season from April to May.


Early Bird Catches the Worm: Get up early! The park gates open at 6am, and this is a great time to spot nocturnal animals slinking back to their dens.


Picnic Lunch: If you're doing a self-driven safari, make sure to pack a picnic lunch as there are no restaurants or vending machines in the crater. There are two designated picnic areas with picnic tables and toilet facilities. No matter what you eat, make sure to dispose of your trash properly or take it back to your lodge.


Value for Your Money: Consider a small-group escorted tour. These often prove to be a good value, especially if you factor in the hassle you avoid. Tours often include cultural activities like a trip to a Masai village and experienced guides who know the best places to spot wildlife.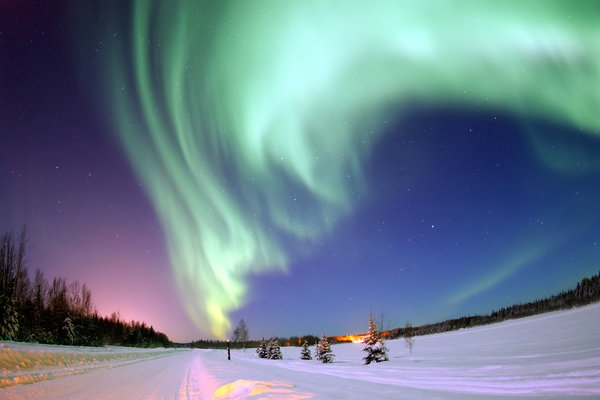 Contemplate Your Place in the Universe With the Northern Lights, Alaska
Alaska is one of the few places in the world where you can see the unique cosmic display of green lights dancing across the night sky. No one exactly knows what causes the Aurora Borealis (that's not true, there is a long Wiki article here). But suffice it to say that seeing this rare phenomenon will give you pause and make you reflect on your place in the grand scheme of the universe.

Top Tips for Spotting the Northern Lights:
When and Where to Go: Head to Fairbanks or Anchorage from mid-September to mid-March for your best chance of spotting the Northern Lights. The general rule is: The darker the sky, the better.


Picture It: If you think finding the Aurora Borealis is hard, wait until you try photographing it! Before you go, we recommend you take a look at photographer Patrick J. Endres'Guide.


It's Cold, Really Cold: Don't forget that Alaska experiences extremely cold temperatures (as low as -40F in February), so renting a car and doing a self tour requires specialist knowledge of using a car in extreme cold. (Hint: Don't!)


Local Awareness: Keep an eye out for moose (mooses? meese?)
Readers, what are some of your dream destinations that inspire you? Share your thoughts in the comments below!
---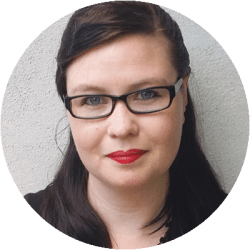 Contributing Writer
Paula Bradley has taught English in Japan and Italy, and she has written for several e-zines aimed at Westerners living abroad. She uses her experience across the six continents to inform her travel features.
DealNews may be compensated by companies mentioned in this article. Please note that, although prices sometimes fluctuate or expire unexpectedly, all products and deals mentioned in this feature were available at the lowest total price we could find at the time of publication (unless otherwise specified).