Top 10 Cheap Summer Travel Destinations for 2016
Whether you're traveling within the U.S. or abroad, these vacation destinations are a great value. From NYC to Lisbon, they offer more vacation for your dollar.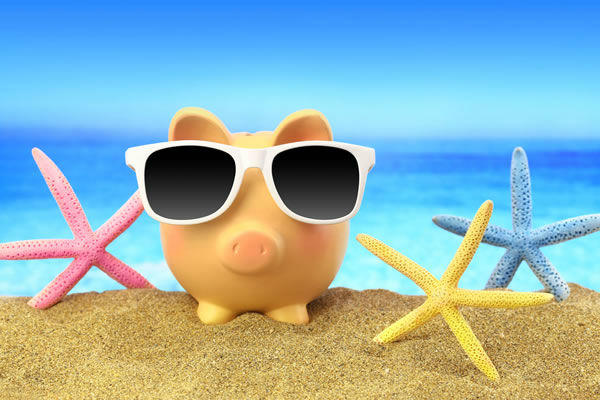 This summer brings good news for travelers on a budget. Thanks to relatively low gas prices and a strong U.S. dollar, you'll be able to get more vacation value for your money.
Even with the usual spike in gas prices for the summer travel season, AAA predicts that gas prices will remain lower than they've been in recent years; costs are between 35 cents and 45 cents cheaper per gallon than last year. Low fuel costs have also lowered the cost of flights. In fact, according to research from the Hopper airfare app, though flight prices should peak in June, travelers can expect to find the cheapest summer airfare in seven years in 2016.
For those traveling abroad, your dollar may go further this summer. "The U.S. dollar is enjoying a nice increase in value against currencies like the Canadian dollar, the euro, and the Mexican peso, so U.S. travelers, especially those who are flexible with their travel dates, can stretch their summer travel budget more on things like hotels, meals, and activities at these destinations," says Gabe Saglie, Travelzoo senior editor.
Where can you get the most for your money? These are the top 10 budget travel destinations for this summer, according to data from top travel sites.
United States
Now is the time to purchase flights for late summer. According to research from Expedia and Airlines Reporting Corporation, an analysis of data from more than 10 billion passenger flights indicated that the best time to buy an economy ticket for travel within North America is about 57 days in advance.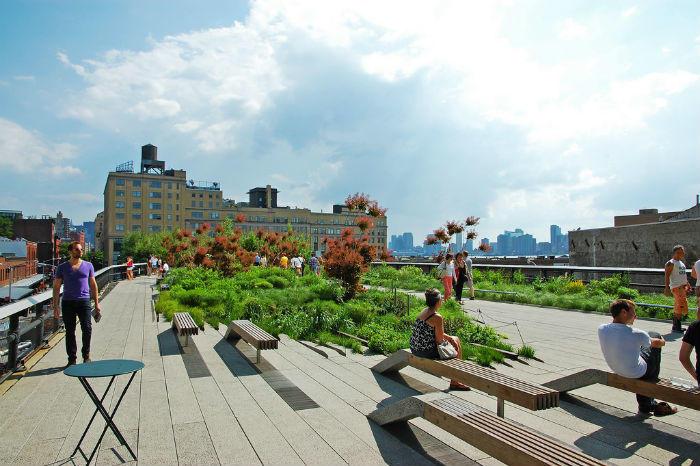 New York City
New York City is one of the most expensive places to live in the U.S., but summer visitors can find bargains on accommodations and attractions. The best time to visit is in July, when the average Manhattan hotel room rate is $211.33, compared to June at $223.78 and August at $282.84, according to Priceline. New York City has also seen a hotel building boom, meaning more hotels are competing for occupants.
"In New York City, the lull in business travel will allow leisure travelers to find solid deals on hotels and shows."
"In New York City, the lull in business travel will allow leisure travelers to find solid deals on hotels and shows," Travelzoo's Saglie says. "The strong U.S. dollar has meant a pullback on European visitors, while private vacation rentals have increased competition for accommodations. Both factors are helping to drive hotel pricing down."
As pricey as NYC can be, there are plenty of cheap and free things to do in the summer, including visits to Central Park and the High Line, a park built on an old elevated rail line. Many museums have special reduced or free admission during certain hours, and savvy summer visitors can also take advantage of free outdoor summer movies, concerts, and theater that native New Yorkers enjoy.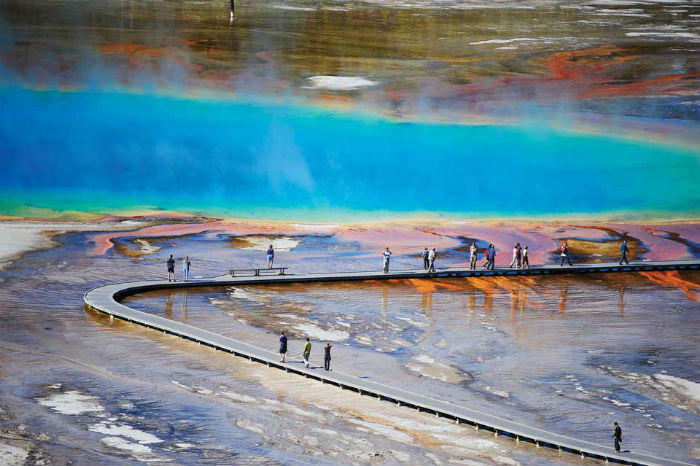 Yellowstone National Park
Despite recent bad headlines, Yellowstone National Park tops many lists as an affordable vacation destination. It's best to hold off on the Yellowstone vacation until August, when hotel prices are lower — an average of $177.80 per night versus the higher June and July prices of about $181, according to Priceline data. Or you can skip the hotel and take advantage of the park's campground facilities.
SEE ALSO: Ask an Editor: How Can I Save on a Trip to Yellowstone and Grand Teton National Park?
The park entry fee of $15 to $50 is valid for a week. And 80% of fees go toward park and preservation projects, something travelers can feel good about during the centennial of the National Park Service.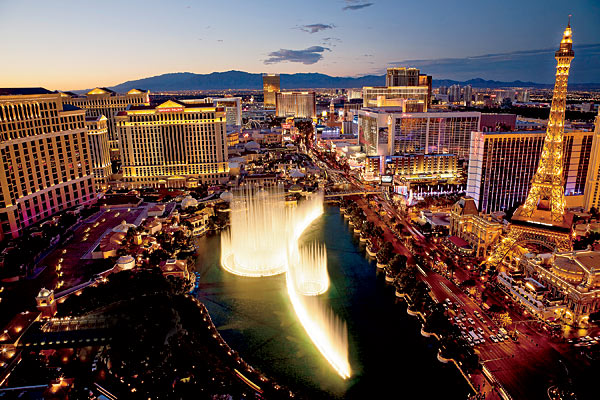 Desert Destinations
If you don't mind the heat, summer is often the best time to find deals on destinations in the American Southwest. "The deserts, from Scottsdale to Palm Springs, are also a bargain haven since the rising mercury drives prices down 50% to 75% from the highs seen in winter," Saglie says.
Both destinations Saglie mentions are known for their luxurious resorts, so travelers who find summer deals can opt for golf, relaxing poolside, spa treatments, and shopping. (The price for luxury on a budget, however, is triple-digit temperatures in both Scottsdale and Palm Springs.)
SEE ALSO: Use These 3 Hotel Booking Sites to Get Bonus Airline Miles When You Travel
Flights to Las Vegas are down 10% from last year, according to Expedia summer data. If you play your cards right (figuratively), you can even come out ahead. (If you try to play your cards right literally, remember that the house always wins.) Some of the best flight deals are in August, according to Hopper, which also has good news for last-minute travelers: The cheapest time to book a Vegas flight is only 14 days in advance.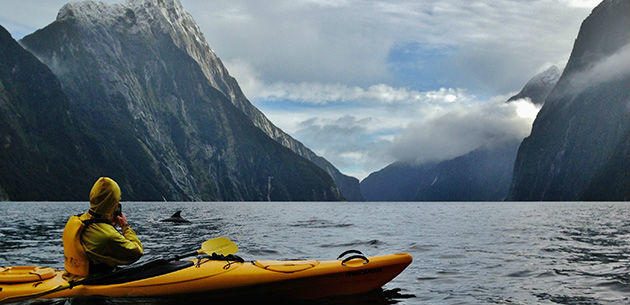 New Zealand
If July in New York City and a summer desert vacation are too hot for your taste, consider escaping the heat in New Zealand, where the long — and often pricey — flights are cheaper because of the winter.
"Destinations in the Southern Hemisphere, like New Zealand, will see winter when we're in summer, so travelers will often find deals on airfare and vacation packages to these spots," Saglie says. (In fact, DealNews recently saw fares for as low as $996 roundtrip.)
The STA Travel blog offers some other compelling reasons to travel to New Zealand in the winter, including skiing, glaciers, hot springs, and whale watching.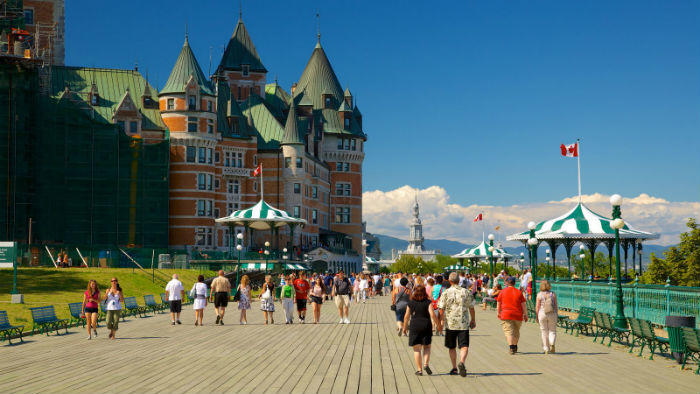 Canada
There are plenty of reasons to head to Canada this summer. Travelers on a budget will find themselves getting more for their money, as the loonie (Canadian dollar) was worth about 78 U.S. cents in early June. "In Canada, the loonie is still at an 11-year low, which allows the U.S. dollar to flex a lot of muscle," Saglie says. "That means luxury hotels and everyday expenses like meals will be less expensive. The fact many Americans can make the drive across the border rather than having to fly adds to the value aspect here."
"The fact many Americans can make the drive across the border rather than having to fly adds to the value aspect here."
The cheapest Canadian destination depends on your starting point. Toronto made Priceline's list of the most affordable international destinations for 2016 based on its average daily hotel room rate of $103.30. To the west, Vancouver offers urban attractions such as museums and a thriving dining scene, as well as tons of activities for outdoorsy types, from beaches to kayaking to hiking.
Travel experts often recommend French Canada as a way to experience a European vacation without the expense of a transcontinental flight. In addition to metropolitan Montreal, also along the St. Lawrence Seaway, Old Quebec is the only walled city north of Mexico, with a distinct French flair, charming cobblestone streets, and the castle-like Château Frontenac perched atop the city.
Europe
For travelers who do have their hearts set on a European vacation, however, some summer deals are available, and your dollar may go further than before. "We're seeing a great batch of deals on premium international airfare, especially to Europe and, in some cases, even in summer," Saglie says. "European travel companies are aiming to attract U.S. travelers, thanks to the dollar having gained some strength against the euro."
Once you've crossed the Atlantic, you may want to consider visiting more than one destination, as some of the best expected airfare deals overall are in between European destinations, according to Expedia.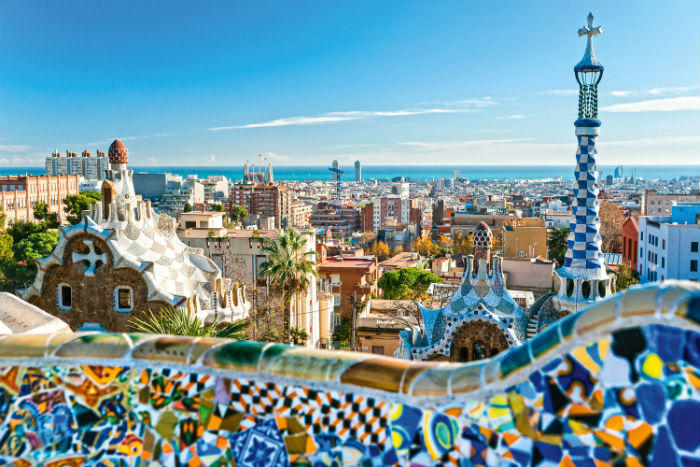 Spain
In some European destinations, though, you'll get more for your money. For example, Spain appears on many affordable European vacation lists. According to Expedia, average air ticket prices to the Spanish capital of Madrid are down roughly 10% when compared to fares last year.
Savvy travelers may also want to take advantage of the low intra-European travel rates to visit Barcelona, which is listed as one of Priceline's most affordable international destinations for 2016, with an average daily room rate of $79.60.
SEE ALSO: The Ultimate Airline Comparison Guide: Reviews, Restrictions, and Fees for 98 International Airlines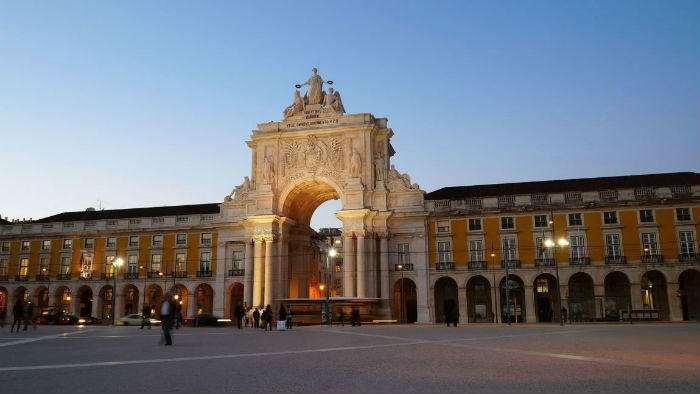 Portugal
In fact, it might be worth seeing more of the Iberian Peninsula by also taking in Portugal, where the average daily hotel rate is 57% lower than the European average. Lisbon has been an affordable European travel destination for those in the know, with plenty to see and affordable meals — and wine. On Sunday, many of the city's museum and monument attractions are free before 2 pm. You can also find beaches near Lisbon, though for beach resorts, head to the southern Algarve region.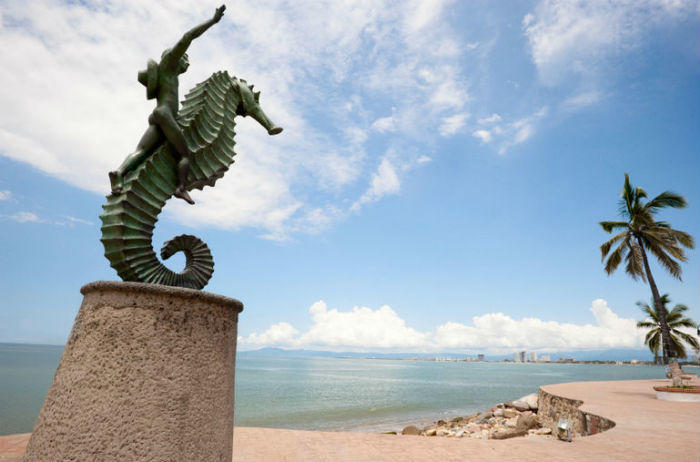 Mexico
According to Travelzoo's Saglie, "The best international bargains will be in the tropics; places like Mexico and the Caribbean will see a general price jump in July as demand from U.S. travelers goes up, but late summer pricing, especially, will be attractive."
Look for summer resort and airfare deals for Puerto Vallarta, listed as one of Travelzoo's top destinations for deals in 2016 and offering "luxury resorts without the high price tag or crowds of Cabo and Cancun." The best time to travel to Puerto Vallarta is from April through June, according to U.S. News & World Report; though July through September brings the cheaper airfare, there's a more likely chance of rain.
"Places like Mexico and the Caribbean will see a general price jump in July as demand from U.S. travelers goes up, but late summer pricing, especially, will be attractive."
Located on the Pacific coast of Mexico along the Bahía de Banderas, Puerto Vallarta offers beach activities, shopping, dining, and nightlife, plus a wide range of activities and resorts, many of them all-inclusive. They cater to particular vacations, whether you're planning a family vacation, a romantic trip, ecotourism, a spa weekend, or a friends' getaway.
Mexico City is also a cheap destination this summer, with coach roundtrip airfare prices down 20% on average compared to the winter, according to Expedia.
SEE ALSO: Ask an Editor: Are All-Inclusive Resorts Worth It?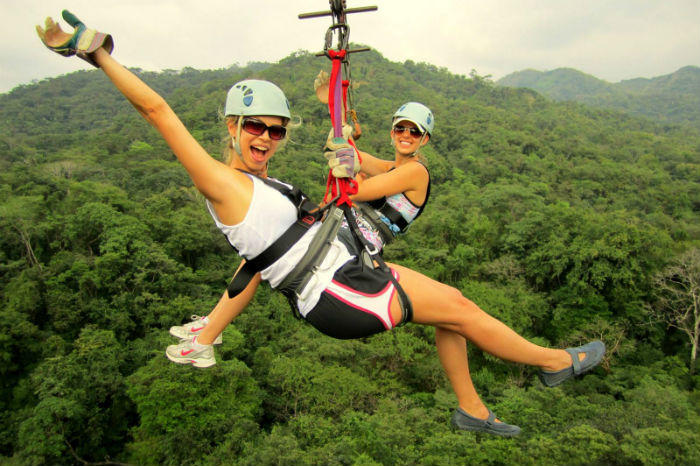 Costa Rica
According to Expedia, summer flights to San Jose, Costa Rica, are down 10% on average. Costa Rica is also one of Priceline's most affordable destinations for 2016, based on its low average daily hotel room rate of $103.74.
Though you'll need to pack an umbrella, as it's the rainy season, there are three "green" reasons to go: ecotourism; the spectacular green rainforest foliage of June and July; and the U.S. dollar which is widely accepted.
SEE ALSO: Explore TripAdvisor's Top 5 Luxury Hotels in the World
For those booking a Costa Rican summer getaway, it's recommended to reserve some wildlife tours in advance, but don't book zip-line canopy tours in advance during the rainy season, unless you want to get smacked in the face with water.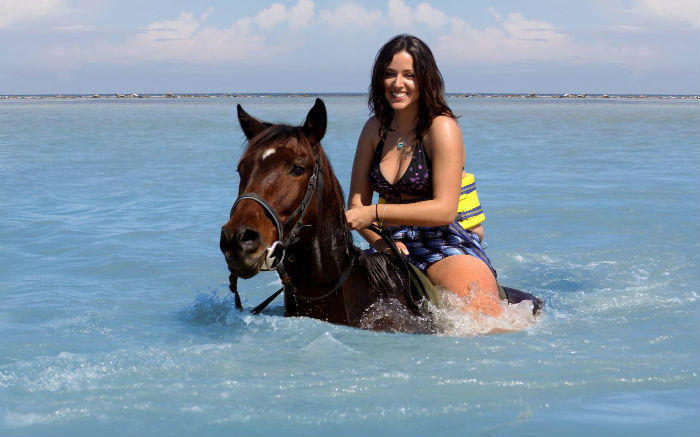 The Caribbean
Expect to find bargains for all-inclusive resorts and cruises in the Caribbean for dates in the late summer, says Saglie of Travelzoo. (Of course, the low prices coincide with hurricane season.)
SEE ALSO: Planning a Cruise? When to Book and When to Sail
Cruisegoers can also save money on flights to Miami. Flights to this port of call, which is often the start/end point for many Caribbean cruises, are about 10% cheaper than last year, according to Expedia summer travel data.
Plenty of destinations lie within the Caribbean, so check DealNews for the latest deals on flights, hotels, and all-inclusive resorts.
Readers, where are you going on vacation this summer? What are your favorite budget travel destinations? Let us know in the comments below!
---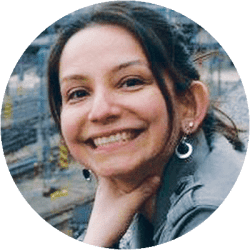 Contributing Writer
Josie Rubio was a Brooklyn-based freelance editor and writer, who interviewed everyone from Britney Spears to ghost experts during her lengthy journalism career. She visited five continents, and loved to write about travel, food, nutrition, health, gardening... and pretty much everything.

Note: Josie Rubio died on December 3, 2019.
DealNews may be compensated by companies mentioned in this article. Please note that, although prices sometimes fluctuate or expire unexpectedly, all products and deals mentioned in this feature were available at the lowest total price we could find at the time of publication (unless otherwise specified).