10 Brand Social Media Campaigns That Ruled the Internet
Who would've thought that Grey Poupon could make mustard cool? Or that Burger King could convince people to de-friend in the name of a free hamburger?
Retailers and major brands use Twitter, Facebook, Instagram, and other popular social networking sites to get people excited about their brands. But with so many retailers vying for our attention, savvy companies need to go the extra mile to stand out from the crowd. From campaigns that made mustard cool, to devious offers to de-friend in the name of a free hamburger, here are our favorite social media campaigns from the last few years. Each one surprised us, enticed us, or engaged us in some notable way.
Dove Goes Viral Worldwide
Dove has mastered the art of generating social media campaigns and developing compelling commercials, but one of its most notable social media exercises was the "Real Beauty Sketches" campaign. In a YouTube video, a group of women described themselves to a professional forensic artist, who could not see them. The differences between the way women saw themselves and the way they really looked sparked heated debate on social media.
Postano has some impressive stats about this campaign. Calling it the most viral video advertisement of all time, the video was uploaded in 25 languages and seen in 110 countries. Regardless of how viewers felt about the campaign, it ensured that women had the Dove name on their minds when they went shopping for beauty products.
Lowe's Makes a Big Statement with a Short Format
Vine is a hard format for retailers to master: six seconds is just too short to get a meaningful message across. But the challenge was accepted by Lowe's and its "Fix in Six" campaign, which used Vine to give DIY fans actionable advice for common problems, all without saying a word.
Oreo's Speedy Response
No list of great social media moments is complete without talking about Oreo's "Dunk in the Dark" campaign, which hit Twitter during the infamous 2013 Super Bowl blackout.
Sarah Hofstetter, president of digital marketing agency 360i, was responsible for the campaign. She explained to Wired what made it work "The new world order of communications today incorporates the whole of the way people are interacting with brands right now," she said. "Once the blackout happened, no one was distracted — there was nothing going on. The combination of speed and cultural relevance propelled it the forefront."
Do you have what it takes to join Weyland Industries' #ProjectPrometheus? Test your memory with the WMCD. http://t.co/xRPxOrTu

— Prometheus (@PrometheusMovie) May 15, 2012
Prometheus' Advance Buzz... on LinkedIn
While Prometheus itself may have gotten mixed reviews, the social campaign leading up to the film's release was one of the most creative we've seen. Not only did it leverage a lesser-used social media platform (LinkedIn), but the idea of creating a tie-in site with a space travel "training center" for fans of the film generated millions of hits and tons of buzz.
Macy's Believe Campaign
The 2013 Macy's "Believe" Campaign let kids who wanted to send a letter to Santa also get a chance to be included in a Macy's television commercial. This campaign spurred the #MacysBelieve hashtag to trend, while also raising funds for the Make-a-Wish Foundation. As a result, Macy's generated a lot of goodwill just at the time of year when people truly wanted to believe in goodwill towards men.
I sent the following security incident email to Zappos employees today: http://t.co/1szLVRs8

— Zappos.com CEO -Tony (@tonyhsieh) January 16, 2012
Zappos' Humanizing Social Presence
Sometimes what it takes to stand out is simply a willingness to admit mistakes. Zappos doesn't focus on trendy social media campaigns, but instead tries to foster a regular, reliable way for customers to air grievances.
As such, Amy Jo Martin, who is is a social media marketing expert who counts Shaq and The X-Factor among her clients praises Zappos ability to "humanize" its brand by using social media. "Zappos has extended its brand promise, stellar customer service, to social media channels, giving customers a forum for providing feedback when, where, and how they want to share it," Martin writes.
Burger King's Deliciously Devious Proposition
This is an oldie, but a goodie. Way back in the "Wild West" days of social media (aka 2009), Burger King ran a Facebook campaign called "Whopper Sacrifice." BK gave Facebook fans a free Whopper, in exchange for eliminating some of their Facebook friends.
The twist? The friends you deleted got a message revealing that you valued a cheeseburger more than their virtual friendship. No social media campaign has been as deliciously devious since.
Gap Forges New Retailer Territory
The Gap made a bold foray into the world of online coupons, becoming Groupon's first nationwide deal back in 2010. Gap gave away $50 credits for just $25, and later ran a 25% off deal for Foursquare users who checked in at a Gap store.
By rewarding savvy social media users, the Gap gained tons of free advertising in the form of social media mentions. It's a commonplace tactic now, but Gap was one of the first big retailers to harness the power of social media.
Grey Poupon Plays Hard to Get
The Grey Poupon Facebook campaign was creative because it was so counter-intuitive. While most brands want to cultivate followers on social media, Grey Poupon took a snooty approach and asked followers to prove whether they were "worthy" of associating with the brand. By playing hard to get, Grey Poupon did the unthinkable and made mustard cool.
Armani Makes Us All Models
Everyone secretly wants to be a fashion model. That's what made Armani's "#framesoflife" Instagram campaign so effective. Instagram users could upload a photo of themselves wearing sunglasses, and those images pulled in next to professional images of Armani's own models wearing shades.
2014 Social Media Trends
We may all feel nostalgia about the good ole days of Twitter and Facebook, but there are even more ways social media is being harnessed in present day. Laura Pepper Wu, co-founder of 30 Day Books says: "With the rise of Pinterest and Tumblr, it's going to become increasingly important to produce content in visual form, whether it is infographics, images with text overlay or pretty quote graphics."
Readers, what was the last social media campaign that really made you sit up and take notice? Has it, or any other social ad, compell you to purchase something you wouldn't usually buy? Let us know in the comments below!
---
Related DealNews Features: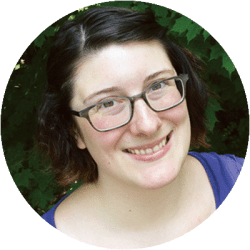 DealNews Contributing Writer
Tucker Cummings is a freelance writer based in New England. She's also written for Yahoo! TV and Tapscape. Follow her on Twitter
@tuckercummings
on Twitter for her musings on tech, TV, writing, and current events.
DealNews may be compensated by companies mentioned in this article. Please note that, although prices sometimes fluctuate or expire unexpectedly, all products and deals mentioned in this feature were available at the lowest total price we could find at the time of publication (unless otherwise specified).