Tickets to the First Super Bowl Cost $12. Today, They're Going for Up to $14,000
It doesn't matter who wins or loses, the Super Bowl is all about the cash money — and 30 million pizzas.
There hasn't been an outdoor, cold-weather Super Bowl in ... well, ever. The upcoming Super Bowl XLVIII, in which the Seattle Seahawks face the Denver Broncos, takes place Groundhog Day at the MetLife Stadium in East Rutherford, NJ. And you can bet any groundhog worth his salt won't see his shadow, because he'll burrow into his living room and stay glued to his big-screen TV, where he should be.
This year's Super Bowl will make history compared to all those balmy and/or indoor affairs from years past in places like New Orleans and Indianapolis. Will it be cold? You bet. Below freezing in the New York City area is common in January. And just watching those players shiver on the sidelines will be enough to send zillions of spectators scrambling for the chips, dip, pizza, and beer. It works up an appetite, you know.
It also works up a froth of numbers worthy of the game's superlative moniker. So grab a seat, hoist a huge foam finger high in the air, and read on for a look at Super Bowl XLVIII by the numbers.
Vegas Cash Bets on Super Bowl XLVIII: More Than $100 Million
Could bets on the Super Bowl crack the $100 million mark? It's likely! In 2013, sports fans bet a record $98.9 million at Nevada casinos on the Super Bowl, according to the Nevada Gaming Control Board. That number shattered 2012's mark of $93.9 million, and based on conservative estimates, we may see $104 million in bets placed on this year's contest. Of course, this figure doesn't include all the cash racked up at office pools nationwide or through online sites not associated with Vegas.
Odds of Picking the Super Bowl Final Score: 400-to-1
So you want to win that $104 million? San Diego State University information systems professor Dr. Jim Lackritz, who is also a statistician and sports nut, calculates the probability of picking the final score at no better than 400-to-1. That's assuming you start with a realistic range of point totals for both teams, run through all possible combinations, and then throw out unusual or impossible tallies, such as ties. While mathematically possible to nail the score, Lackritz doubts its actual occurrence. "I used to do a lot of research and modeling on NFL games and never got models that were sufficient to beat Vegas on a consistent basis."
Chicken Wings Consumed: About 1.25 Billion
Buffalo, NY's home team may be fated to never win a Super Bowl for the next 173 years, but as the birthplace of the Buffalo wing, it's winning a Super Bowl contest of a different sort. Wings and Super Bowl Sunday go hand-in-hand, and we're forecasting that 1.25 billion wings will be eaten this year, based on 2013 and 2012 figures from none other than the National Chicken Council.
Pizza Slices Sold: At Least 30 Million
When it comes to pig-out holidays, you have Thanksgiving and then you have Super Bowl Sunday, which technically isn't a holiday, but still moves Americans to eat like there's no tomorrow. But just how much bread, sauce, and cheese do Americans chow down on during the Super Bowl? Forbes writer Alicia Jessop decided to tally up the pies last year, and between Domino's and Pizza Hut alone, she estimated a total of 27 million slices were sold. That's enough pizza to cross the Golden Gate Bridge more than 2,000 times!
Super Bowl Beer Quaffed: At Least 50 Million Cases
The last time we checked, the Vince Lombardi trophy has no keg tap attached to it, but you'd never know it looking at the beer consumption figures leading to the Super Bowl. In 2012 and 2013, an estimated 50 million cases of beer were sold during the 2-week period surrounding the game: about half a case for every viewer. Believe it or not, these figures are tracked by none other than Nielsen, and since every Super Bowl loves a Cinderella story, how about this: Cider could be the big new party favorite for this year's contest. And while cider sales were so small that no one bothered to track them in previous years, Nielsen reports that cider sales have skyrocketed since May, with 14 more cider brands on the market in 2013. But if you prefer to stick with beer, you're not alone: in 2012, 94.1% of the Super Bowl beer consumed was Bud Light, Budweiser, Coors Light, Miller Lite, and Natural Light.
Super Bowl Ticket Price: $2,100 to $14,000+
Let's say you've decided to, in the middle of reading this handy numbers guide, make a play for seats at the Big Game. Last time we checked Ticketmaster, we found a pair of corner seats in the nosebleed 300 level for $2,126 each. Assuming you really want to live it up (and have cash to burn), you could snag (as of press time) lower-level club seats for a hefty $14,207 each. For the record, the most expensive Super Bowl ticket costs a whopping 40% more than what an NFL player made in 1958 for an entire season. And that's a whole heck of lot more than $12, the top ticket price for Super Bowl I in 1967.
Super Bowl Ad Spot: $4 Million
It would take the average worker making $100,000 a year and saving 10% of his or her income a whopping 400 years to pay for just 30 seconds of ad time at this year's Super Bowl. For those who are planning on watching the ads and not the game, here's what you can expect: Steven Colbert will star in an ad for Wonderful Pistachios. Greek yogurt superbrands Chobani and Dannon's Okios will wrestle for the affections of viewers in separate spots. Audi will promote its new A3. And H&M will let you buy David Beckham's underwear.
"Budget" Hotel Rooms: $1,000 Per Night
According to Bleacher Report, budget hotel rooms in West Orange, New Jersey are seeing a shockingly huge markup during the Super Bowl. Inexpensive rooms that normally cost around $100 per night are going for $1,000 during the week of the big event. And while that's a 90% increase, that's chump change compared to the more luxurious options. A night at the Ritz Carlton will cost $5,000 per night or more, while renting a luxury home will clock in at $35,000 per week.
With all the hype that surrounds the Super Bowl each year, it's easy to lose track of the game itself. So this year, sit back, have a brew, grab a slice, enjoy the company of friends or other bar-goers, and pay mind to the game and its numbers.
---
Related DealNews Features: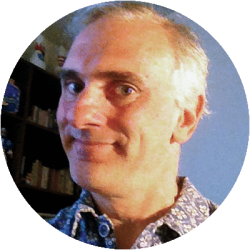 Contributing Writer
Lou Carlozo is a DealNews contributing writer. He covers personal finance for Reuters Wealth. Prior to that he was the Managing Editor of WalletPop.com, and a veteran columnist at the Chicago Tribune.
DealNews may be compensated by companies mentioned in this article. Please note that, although prices sometimes fluctuate or expire unexpectedly, all products and deals mentioned in this feature were available at the lowest total price we could find at the time of publication (unless otherwise specified).