TiVo Just Debuted New Models, But Are They Even Worth Buying?
The providers is working hard to bring in new subscribers, as well as appeal to its loyal fans. But is it too little, too late?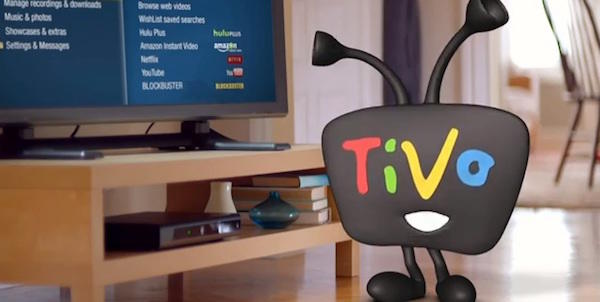 TiVo might have kicked off the DVR revolution, but it's definitely not the only game in town now. With recent layoffs and reports that Rovi is set to acquire TiVo in a proposed $1.1 billion merger deal, the DVR company seems to be in trouble.
Even amidst the turmoil, TiVo has a few new models planned for release this year. But with so many ups and downs, is TiVo even worth your money anymore?
TiVo is a "Shadow of Its Former Self"
In September, TiVo announced it had lost 3,000 subscribers, and TiVo-owned subscriptions are down to around 941,000 now. In recent years, the company has apparently lost a "couple hundred thousand" TiVo-owned subscribers, according to CFO Naveen Chopra.
SEE ALSO: Amazon Announces Monthly Prime Plans, But it's Not a Good Deal for Everyone
Economically, TiVo isn't always appealing. It has typically required customers to spend hundreds of dollars on its devices, plus a monthly service charge on top of that. Alternatively, the company has charged a one-time fee for lifetime service that was often equal to, or even more than, the cost of the device itself. Cable and satellite providers tend to "lease" their own boxes to customers, in addition to charging a lower monthly rate, which makes them more appealing to some consumers.
New Bolt Released to Entice New Subscribers
Last fall, in an effort to tempt new subscribers to try the service, TiVo released the Bolt. CMO Ira Bahr noted this was an effort to take a different approach, in order to "breathe new life into this brand." The outer box ditched the traditional design, and instead took on a strange, pointed shape. The new design, coupled with lackluster specs like fewer tuners (four, compared to the six of other models), and less storage capacity, were definitely not meant to appeal to longtime customers of the company.
SEE ALSO: Reminder: Netflix is About to Increase Prices Again (For Some)
While it's true that the Bolt added 4K capabilities, a faster interface, and new SkipMode and QuickMode features, this device is not what loyal TiVo fans have been waiting for. Bahr asserted that this wasn't a misstep. Instead, it's all just part of a larger plan — he wants the Bolt to be an affordable way to bring in new users.
For longtime customers, Bahr said there's more planned for this year. A Pro model is due to make an appearance, probably without the Bolt's angled design. It will supposedly have at least six tuners, and a few terabytes of storage. TiVo is also reportedly working on a 4K-capable Mini, as well as continuing to improve the software overall.
New Models Aren't Living Up to Promises
The first new model of the year is here ... but so far, TiVo isn't holding up to its promises. When the original Roamio OTA was released, it kind of missed the mark. Its 500GB hard drive was restrictive, and it came with a $15 monthly subscription fee that wouldn't appeal to cost-conscious customers.
TiVo's new Roamio 1TB OTA changes up the company's typical pricing strategy: It has an upfront cost of $400, and that's it. There are no monthly fees to worry about.
The good news is that the Roamio 1TB OTA is supposed to resolve those problems. It includes a 1TB hard drive, and also changes up the TiVo's pricing strategy. The new model has an upfront cost of $400, and that's it. There are no monthly fees to worry about. Even so, it still doesn't deliver what was promised back in October. Instead of several terabytes, there's only one. And instead of at least six tuners, this model sticks with four.
As disappointing as that might be, TiVo still has plenty of time left in the year to release a model that fits the expectations of customers. Still, for the less cost-conscious cord cutters, this could be a good deal. It's available now through Amazon, Best Buy, and TiVo itself.
Even if TiVo Gets It Right, It Might Not Matter Now
Regardless of what changes TiVo is making to its models, it might not even matter once a new law goes into effect this year. Until recently, Apple TV and TiVo users were guaranteed to be able to connect their boxes to cable television, because cable companies were required to use a common standard so set top box devices could integrate with their cable TV signals. However, that common standard, and the requirement to use it, are both gone.
It would be extremely lucrative for cable companies to force consumers to rent boxes from them, rather than allowing people to buy their own. If that happens, there's not much room for the likes of Apple and TiVo.
The standard was part of the Satellite Television Extension and Localism Act Reauthorization (STELAR), and it expired on December 31, 2015. As of this writing, no new standard has been agreed on. If one isn't decided soon by the FCC, Apple or TiVo could be forced to try to make individual deals with different cable providers just so they can ensure their devices made after 2015 will have the necessary support.
SEE ALSO: Everything You Need to Know About Streaming Media Players
But cable companies don't have much of an incentive to offer that support. It can be extremely lucrative for cable companies to force consumers to rent the boxes from them, rather than being able to buy their own. If that becomes the case, there's not much room for the likes of Apple and TiVo.
Right now, the future of TiVo seems uncertain. While the company could still release some truly impressive models this year, there are variables that give some customers pause before investing. With Revolv recently shuttering its doors, shoppers are smart to be hesitant about jumping into any agreement with a lifetime service. Ultimately, now might not be the best time to buy in, even if you can snag a complete package for $400.
Readers, are you still excited for new TiVo tech, or have you moved on to a different service? Let us know in the comments below!
---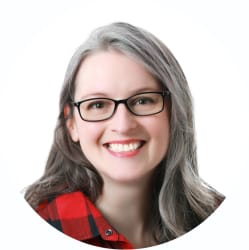 Senior Staff Writer/Consumer Analyst
Julie's work has been featured on CNBC, GoBankingRates, Kiplinger, Marketwatch, Money, The New York Times, Real Simple, US News, WaPo, WSJ, Yahoo!, and more. She's extolled the virtues of DealNews in interviews with Cheddar TV, GMA, various podcasts, and affiliates across the United States, plus one in Canada.
DealNews may be compensated by companies mentioned in this article. Please note that, although prices sometimes fluctuate or expire unexpectedly, all products and deals mentioned in this feature were available at the lowest total price we could find at the time of publication (unless otherwise specified).