This Week in Consumer News: Kickstarter Scams, Gmail Cash Money, more
If keeping up with the news is its own reward, then saving money because you kept up with the news is like getting cash from Grandma for helping her bake cookies. Did you know that Google will soon allow you to send money from your inbox? Or that financial experts are predicting lower smartphone prices on the horizon? For more stories you may have missed, continue on to our consumer news roundup below.
You've Got Money in Your Mail from Google Wallet
Google Wallet, the tech giant's answer to eBay's PayPal, is slowly being integrated with Gmail. Google first announced plans to allow Wallet users to "attach" money with their messages back in May, but the initial invites for the service are just now showing up in select inboxes. If you'd like to get in on the action, all you have to do is sign up with Google to receive an invitation, or just ask someone who's already got it to email you some money. Maybe that nice Nigerian prince will do you a solid? [TechCrunch]


Ph'nglui mglw'nafh Cthulhu Kickstarter wgah'nagl fhtagn
(In his house at Kickstarter, dead Cthulhu waits dreaming)
Kickstarter user Erik Chevalier set out with a goal of raising $35,000 in order to fund his dream of designing a board game based around H. P. Lovecraft's mythos. Because horror fans love tabletop games like Cthulhu loves the sound your mind makes when it's breaking, he quickly surpassed his goal, raising more than $122,000. Alas, last week Chevalier announced that the project was canceled and all of the money is gone — proving that you can't always trust the person (or faceless whispering entities) behind a Kickstarter. Invest wisely! [ValleyWag]


The World Is Ready for a Cheaper Smartphone (Good Beta Test, America!)
Financial experts say market saturation in the western world could mean that the smartphone gold rush might — might — be finally slowing down; big-name companies continue to report so-so profits and the average handset price has tumbled. Waiting in the wings is China-based Lenovo (and others like it), which plans to implement the same super-low pricing model it used to take over the PC industry. But don't bet against the big players just yet: Samsung can't be counted out, since many of its competitors' components still bear the Samsung logo; and Apple will always have its massive ecosystem of apps, used products, and incredibly loyal consumers. [Bloomberg]


Google Challenges Amazon in the Digital Textbook Arena
With an eye on back-to-school shoppers, last Wednesday Google unveiled its new Google Nexus 7 tablet with an unexpected twist: in August, the company also plans to open a new section on Google Play dedicated to buying and renting digital copies of textbooks. While the details are still hazy, Google confirmed that content will be discounted by up to 80% — the same maximum discount offered by Amazon on its Kindle eTextbook rentals. These new digital textbooks will sport notes and bookmarks that are synced across multiple devices, highlighting capabilities, a search function, and night reading mode. Of all of those, only the "night mode" isn't a touted feature on Amazon's storefront. [Mashable, Amazon]


Check Sales Tax When Using a Coupon at Walmart
Last month, a Pennsylvania man used a buy one, get one free coupon to purchase two cans of shaving cream at his local Walmart, but the store allegedly calculated the sales tax from the pre-coupon amount. This mundane purchase has led to a class action lawsuit, as the man claims that Walmart is in violation of a Pennsylvania law that requires retailers to take sales tax from the post-coupon amount in transactions like this. His suit alleges that Walmart has been profiting from the sales tax of coupon-redeeming Pennsylvania Walmart customers since June of 2007. [Consumerist]


Showrooming: Everybody's Doing It, and They Prefer to Use Amazon
Brick-and-mortar stores are terrified of showrooming, and according to a recent report from Parago, they should probably break out the Xanax: a whopping 58% of adult smartphone owners in the U.S. use their devices to score a better deal online while shopping in a store. To boot, Amazon is used as a search engine twice as often as Google for this purpose. The logic behind this is that, unlike Google, Amazon's search algorithms often suggest comparable products, allowing a shopper to jump on a cheaper deal if they aren't looking for, say, a specific TV. The report also suggests that the practice of showrooming is escalating: it's up 400% this year compared to last year. [Mobile Commerce Daily]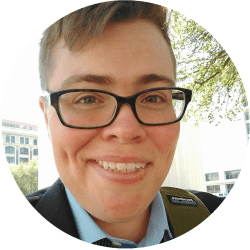 Former Senior Blog Editor
Michael added the finishing touches to most of the Blog articles on DealNews. His work has appeared on sites like Lifehacker, the Huffington Post, and MSN Money. See him rant about video games by following him on Twitter
@ThatBonebright
.
DealNews may be compensated by companies mentioned in this article. Please note that, although prices sometimes fluctuate or expire unexpectedly, all products and deals mentioned in this feature were available at the lowest total price we could find at the time of publication (unless otherwise specified).