With an influx of deals in the past month, it might be the right time to buy a 3D printer.
There's been a 3D printer deal drought, which is to be expected with any new technology. But in the past month, and the past week especially, the 3D printer price landscape has changed for the better. For a clear example that 3D printer prices are coming down in a big way, you need look no further than a couple of Editors' Choice MakerBot bargains. Read on to see if right now could be the right time for you to buy a 3D printer.
A Tale of Two MakerBots
Last week, we listed this Editors' Choice deal from Micro Center (still live), in which you could pick up a brand new MakerBot Replicator 2 3D printer and a $300 Micro Center gift card for $2,000. Not too shabby, right? That was a $299 price low with the credit. However, yesterday we listed a refurbished MakerBot Replicator 2 on eBay for $1,200 (also still live). Not only was that another obvious Editors' Choice pick, but it was an $800 price drop in just five days.
While these two examples are extraordinary, they're not the only 3D printer deals we've listed recently. This sudden rash of deals is highly unusual because up until early June, we hadn't listed a single 3D printer on DealNews since December. Last year, we said 3D printer prices were unlikely to drop any time soon, but owning one could shrink your household expenses by $300 to $2,000 per year. Now it seems that 3D printers have finally become common enough to go on sale.
3D Printers Are Cool Again
It feels weird to say this about a technology that still sounds like science fiction to the average person, but 3D printing is in the middle of a massive comeback. According to Forbes, stocks in the burgeoning tech sector "are on fire," rallying after a 6-month slump because ... reasons. "It is hard to say, as we couldn't find any corporate developments in any of the four stocks to justify the big rally," the article stated. "What we can say is that the 3D industry holds a great promise, as it is to revolutionize prototyping and manufacturing."
However, rising stock prices for larger companies could be tied to the popularity of lower 3D printer prices, like those being offered by crowdfunded startups. "Sites like Kickstarter and Indiegogo offer makers and 3D printer manufacturers a platform to fund their projects and mass market their printers to enthusiasts worldwide. Since manufacturers are dependent on people's money to successfully fund their projects, many have caught on to the trend of marketing their printers as cheap as possible to gain popularity," reported Inside 3DP. If mainstream manufacturers are trying to compete with the ultra-low pricing strategies of smaller companies, then that might explain the sudden onset of 3D printer sales that we've been seeing.
Another factor that could be contributing to 3D printing's increasing popularity is the rising availability of apps like MakerBot PrintShop for iPad. Geared towards beginners, these apps help users get over those first printing hurdles. For example, MakerBot PrintShop "lets users quickly make and print basic objects, such as bracelets, rings and simple text buttons. The app also has a small, 'curated' selection of figures from Thingiverse, MakerBot's online 3D model store," according to Tom's Guide.
With more resources available for new users and a steady stream of lower prices, 3D printers could finally be ready to shed their "niche item" label. Perspective buyers with an artistic or technical flair may want to jump on one of the MakerBot deals listed above, or maybe a less costly crowdfunded project. However, remember to factor the cost of printing supplies like filament spools into your budget. If you're not convinced, don't worry — 3D printers are definitely going to get cheaper.
---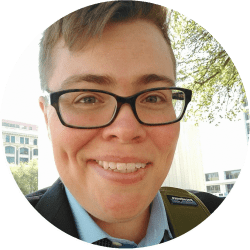 Senior Blog Editor
Michael adds the finishing touches to most of the Blog articles you'll see on DealNews. His work has appeared on sites like Lifehacker, the Huffington Post, and MSN Money. See him rant about video games by following him on Twitter
@ThatBonebright
.
DealNews may be compensated by companies mentioned in this article. Please note that, although prices sometimes fluctuate or expire unexpectedly, all products and deals mentioned in this feature were available at the lowest total price we could find at the time of publication (unless otherwise specified).