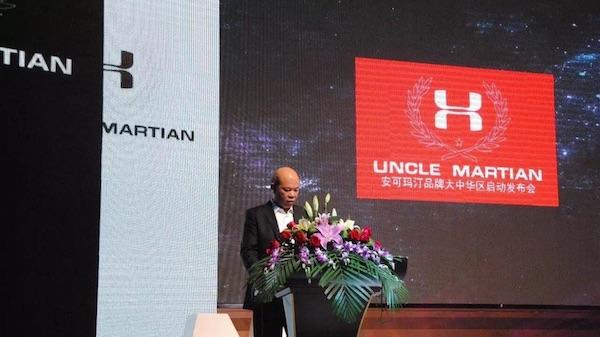 Following a long tradition of blatant knockoffs (what, you've never heard of Borios or Pizza Huh?), another Chinese company has unveiled a new sportswear brand by the name of Uncle Martian. In a ridiculous business move, the logo appears to be Under Armour's, at first glance.
Parent Company Knows Knock-Offs
The parent company of Uncle Martian is a 25-year-old sports shoe manufacturer by the name of Tingfei Long Sporting Goods Co. It's been creating off-brand sports shoes for the domestic market for years, but it wants to make Uncle Martian a more high-end brand.
SEE ALSO: The Best and Worst Things to Buy in May
The Uncle Martian logo essentially appears to be the Under Armour logo, but tweaked slightly. And then there's the name: it's a nonsense phrase that sounds like someone slurring "Under Armour." A lawsuit seems likely, if not imminent.
Readers, what are the most blatant knock-offs you've seen? Let us know in the comments below.
---