This Bad Food Habit Could Be Costing You $1,800 a Year
When you don't budget for food properly, you spend money to eat out AND let your groceries go bad.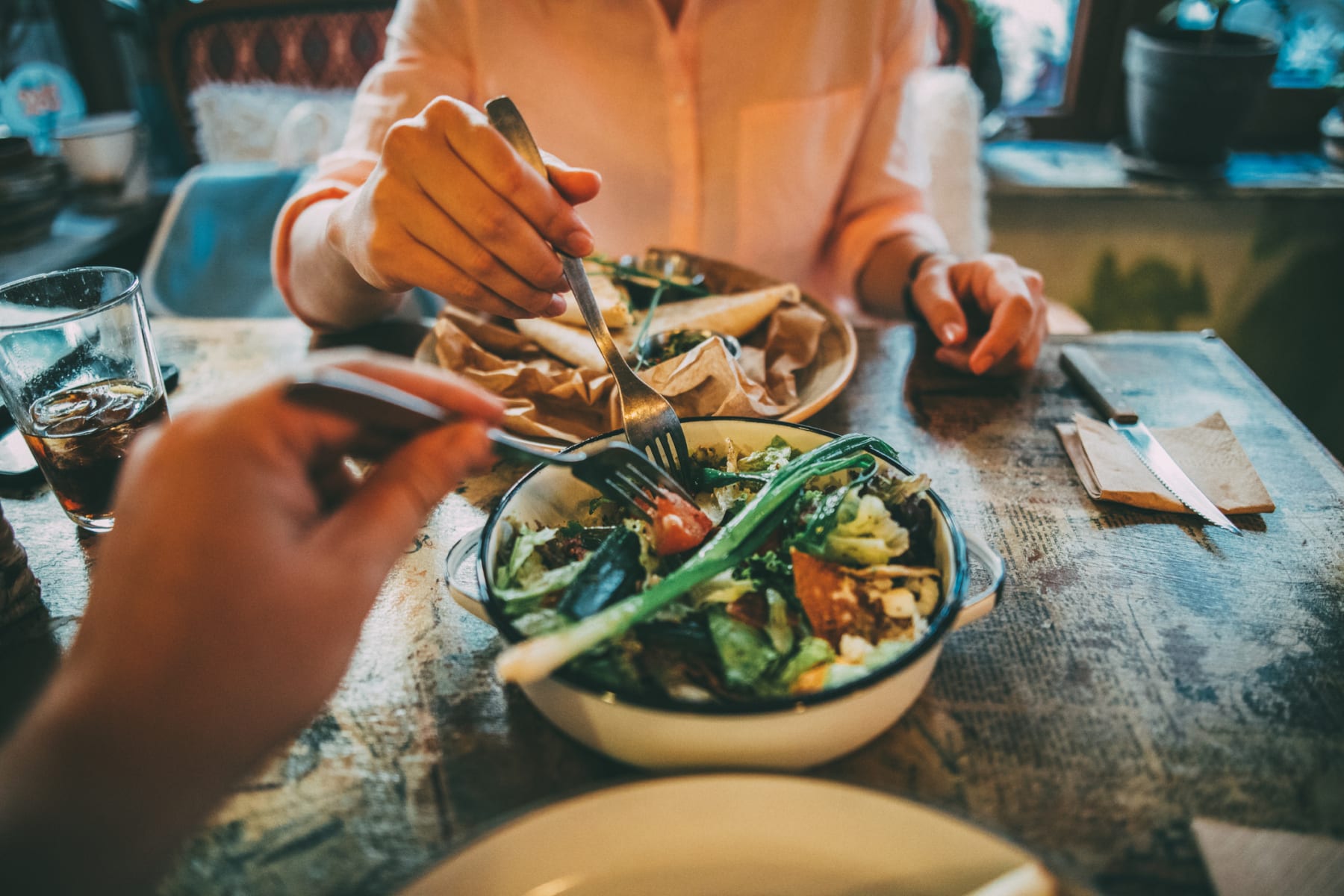 When happy hour turns into dinner out, it can end up costing you twice. Not only are you spending money on eating out, but the groceries at home also go to waste.
About 21% of the total food supply is lost at the consumer level, with food waste costs estimated at $1,800 annually for a U.S. household of four, according to a report from the Natural Resources Defense Council. Realistically planning for eating out can help you save money, stick to your budget, and enjoy those meals without guilt.
Follow the nine steps below to "lean in" to eating out.
Track Food Spending
"The biggest mistake people make with their food budgets is not accurately estimating how much they actually spend," says Barry Choi, personal finance expert and founder of Moneywehave.com. (If your own financial skills need a boost, check out our list of the best personal finance podcasts.)
'Identify patterns in your spending and where you might be able to cut back. Too many fast food runs? Too many happy hours with friends?'
Get to know your own habits. "Looking at exactly how much you spend on food and beverages will help you create a budget going forward," says Holly Perez, a former consumer money expert at Intuit and spokesperson for Mint. "Personal finance apps like Mint are great tools to help you see where and how you've spent money," she notes. "Next, identify patterns in your spending and where you might be able to cut back. Too many fast food runs? Too many happy hours with friends? Knowledge is power."
Be Realistic About Cutting Back
Not setting up realistic budget goals can set you up for failure — and for ordering a pizza while groceries languish in the fridge. "If you're used to eating out four or five times per week, maybe you don't set a goal of eliminating eating out entirely," says Andrew Schrage, co-owner of the personal finance site Money Crashers. "If you cut it back to just once per week, you'll still have the enjoyment of someone doing the cooking for you, and you'll still save money in the long run."
Make Gradual Changes to Your Budget
You may not get your food budget right the first time, so make some room for adjustment. "Honestly, it's a bit of guesswork and experimentation," says Crystal Sykes, freelance writer, co-author of How to Become a Food Budget Ninja, and co-founder of Simply Playful Fare. "Set a goal of what you want to spend, and if you're over or under, adjust it accordingly."
For example, of the average $53 per week Americans spend on lunch, about $20 goes toward getting lunch from restaurants, according to a 2015 Visa survey. The survey also estimated that lunch from a restaurant costs about $11 versus $6.30 for a lunch prepared at home. If going out to lunch is something you do almost every day, make gradual changes so you don't give up completely.
SEE ALSO: The 104 Best Birthday Freebies in 2018: Get Free Stuff Just for Showing Up!
"Don't bite off more than you can chew," Perez says. "Start with small goals. Commit to taking lunch to work once or twice a week or minimizing the coffee splurge. Once you get into a habit, look to increase that commitment over time."
Soon you'll establish a routine and find more cash in your pocket, she adds.
Break Down Your Weekly Budget
Don't plan your finances a month at a time. "One big mistake folks make when creating a food budget is that they come up with a monthly amount to be spent, but then don't break it down and plan and monitor it weekly," Schrage says. "For example, if you overspend in the first week, but aren't aware of that, you'll have a hard time getting back on track and will usually end up not meeting your goal."
Pay for Food With Cash
Another surefire strategy for keeping your dining budget under control is to only use cash, Perez says. "Allocate a certain amount per week to spend on food and beverages," she recommends. "This will help you understand where you might need to make changes in your budget."
Plan Your Meals
Planning meals is key if you're trying to keep within a budget. "With a meal plan in place, you'll know exactly what you'll be eating so you don't grab takeout when you have nothing prepared," Choi says. "Get into the habit of planning your meals so ingredients overlap, which helps reduce food waste further. If you really want to save, plan your meals based on what's on sale at your local grocery store."
'If you really want to save, plan your meals based on what's on sale at your local grocery store.'
Like a budget, a meal plan won't work unless you stick to it. "We avoid food waste by being diligent about sticking to our menu," Sykes says. She adds, "Of course it's easier to eat out when you're tired instead of sticking to a weekly menu. But then you end up spending money you don't have, especially if you allocated it elsewhere in your budget."
Incorporate meals out into your plan. "Your restaurant trips or takeout food should be planned around your weekly trip to the grocery store, and you should purchase accordingly," Schrage says. "If you don't, you could lose a bundle of money."
Look for Discounts When Eating Out
When you do embrace your dining out and takeout habit, indulge wisely. Money Crashers recommends looking at restaurant websites for deals and discounts and acquiring OpenTable dining points toward credits of various amounts. Also look for deals on sites like Groupon, LivingSocial, and DealNews (of course).
Get to Know Your Freezer
Looking to avoid grocery waste? "Purchasing nonperishables always helps, which reduces the risk of spoilage," Schrage says. "Cooking extra, or at the very least freezing any leftovers you may have, is another option as well."
Make the freezer your friend. "A few prepared/frozen foods do have their place," Sykes says. "You can be flexible if you've got a frozen pizza in the freezer that can be put on next week's menu." And don't forget the veggies! "Frozen vegetables are a great way to go because they last longer and have most, if not all, of the nutritional value of fresh vegetables."
SEE ALSO: The Ultimate Guide to Modern Grocery Shopping
Perez has some additional tips to help avoid grocery waste. "Don't shop when you are hungry," she says. "While it seems like a logical rule of thumb, this is how many consumers cave to impulse buys. Next, stick to your shopping list. The best way to avoid waste is by only purchasing the items you truly need."
Make Eating Out Fit Your Life
How do you know if you're allocating the right amount for food and eating out? First consider the overall 50/20/30 common budgeting practices, Perez says, with 50% of take-home pay allocated to fixed costs and essentials like rent and utilities. "Then allocate 20% toward your financial security such as paying down debt, retirement, or an emergency fund," she says. "And finally, the remaining 30% can be put toward more flexible spending like groceries, clothing, and entertainment. The 30% category is where individuals will have the most flexibility to reallocate."
Schrage offers a more food-specific guideline: "On average, Americans spend about 5% of their monthly income on eating out, and an average couple will spend about $600 per month on groceries."
SEE ALSO: How Much Should You Tip?
Percentage-wise, Choi says, "I think spending 10% to 15% of your income on groceries is pretty reasonable." Sykes says that 15% to 25% of that amount could be dedicated to eating out and takeout. "That's about four to eight nights a month," she says.
Choi recommends keeping your grocery budget separate from eating out, and including the latter in your entertainment budget. "Since your entertainment budget ends up being separate, you shouldn't feel guilty when you decide to eat out," he says. "Look at your overall budget. If food and entertainment are taking up 35% of your overall budget, you're probably spending too much."
Readers, how do you balance your restaurant and grocery budgets? What are your strategies for minimizing the amount of food you waste? Let us know in the comments below!
---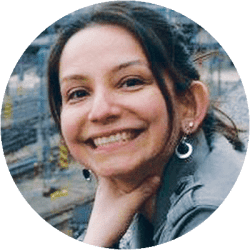 Contributing Writer
Josie Rubio was a Brooklyn-based freelance editor and writer, who interviewed everyone from Britney Spears to ghost experts during her lengthy journalism career. She visited five continents, and loved to write about travel, food, nutrition, health, gardening... and pretty much everything.

Note: Josie Rubio died on December 3, 2019.
DealNews may be compensated by companies mentioned in this article. Please note that, although prices sometimes fluctuate or expire unexpectedly, all products and deals mentioned in this feature were available at the lowest total price we could find at the time of publication (unless otherwise specified).