Thinking About Getting a Loan to Pay Off Your Credit Card? Try Doing THIS Instead
Call your creditors or consider a debt management program first. Only a tiny portion of households have the earning and spending habits to pay off credit card debt with a loan.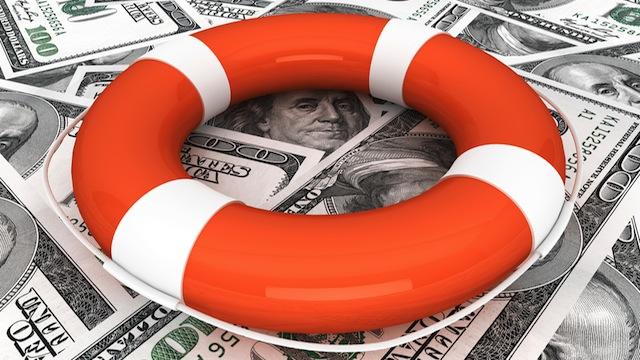 Maybe you've heard that personal loans are easier to get at lower rates now, or that using a different type of credit can improve your credit score or help you pay off your credit card debt. But is it actually a good idea to take out a loan to pay down debt? Personal loans seem to be all the rage, so we reached out to two experts to find out what they tell their clients to do in various credit card debt situations.
"Since the recovery from the Great Recession, it's been easier to get lower rates on unsecured personal loans to pay off credit card debt," explains Thomas Nitzsche, spokesman for the nonprofit ClearPoint Credit Counseling Solutions. "But that doesn't mean it's a good idea for your situation. The trend points to the larger problem of people looking for a new, easy way out of debt."
Rather than using a loan to pay off credit card debt, these experts believe that direct, fast, and effective payment is the best way out. Here's what you should do to pay off credit card debt.
Call Your Creditors for Help Before Resorting to a Personal Loan
Did you know that if you're just a payment or two behind, and you know you're headed for trouble because of a job loss or medical problem, you can call your creditors for help?
"Many of the credit card companies and banks have financial hardship programs that reduce interest rates and fees considerably if you reach out to them early," says Nitzsche. He also adds that once you're three or more payments behind and are referred to a collections agency, you're no longer dealing with a creditor who can help you.
"Many of the credit card companies and banks have financial hardship programs that reduce interest rates and fees considerably if you reach out to them early."
"Your creditors can see your credit report, and they know if you could be approved for a balance transfer to another card or loan," he explains. "And if that's the case, they'd rather help you pay your debt to them." Nitzsche says it might take three or four phone calls, but it's worth it, especially if you have a financial hardship story to tell.
Let a Debt Management Program Consolidate Your Debt, Cut Interest Rates in Half
The reason a debt management program (DMP) is so effective at helping you pay down credit card debt quickly, Nitzsche says, is because the agency negotiates for drastically reduced interest rates and fees with all of your creditors and combines all your new payments into one payment made to the agency, which it disburses for you. It is not another loan.
Most of the largest banks and card issuers work with credit counseling agencies to keep you current on your payments through a DMP, explains Nitzsche, who advises searching for a nonprofit agency that's a member of the National Foundation for Credit Counseling (NFCC).
According to Nitzsche, a DMP can lower the average interest rate by half, into the single digits — which may be lower than personal loan rates you might be approved for — and it can also lower the average monthly payment by 20%. The average ClearPoint client is on a DMP for fewer than four years (at an average debt of $25,000), which may be shorter than the term of a personal loan of that amount. The less time you're paying interest, the less you're paying overall.
SEE ALSO: What Are Your Lifetime Debt Costs, And How Can You Lower Them?
As a condition of these lowered rates and fees in a DMP, the creditors close your accounts and you may not apply for new credit while in a DMP; however, Nitzsche says this forces you to learn to live within your means, and avoid charging more on credit or other bad financial habits.
Once you have completed the program, your credit will be restored, as creditors have been reporting your accounts "paid as agreed" during your payoff time. You will also be able to apply for a new credit card to use responsibly, an auto loan, or even a mortgage.
High Income? Try the Snowball Method
It's not uncommon for consumers to have high debt levels, even if they earn a lot, are otherwise good at saving, and have good credit, says Michael Garry, Certified Financial Planner and owner of Yardley Wealth Management. Despite that, he doesn't recommend that these people choose personal loans as a solution because their debt is usually at lower interest rates than what they would expect from a personal loan of that amount.
"Sometimes we find the debts could be managed through a low- or zero-interest rate complete balance transfer from a credit card company, with the expressed plan to pay off balances completely before that promotional rate expires," he adds.
Consider putting payments towards the smallest balances first, to get rid of debt accounts faster and free up money to go toward the larger accounts.
High earners may have more options for debt pay-down because they can liquidate assets or simply choose to spend less to make debt pay-down the priority. If that's the case, Garry considers using variations of the "snowball method" with his high-earning clients.
So what exactly is the snowball method? "Sometimes we put the larger payment toward the higher interest rates, but often we'll put it towards the smallest balances to get rid of more debt accounts faster and free up more money to go toward the higher interest accounts," Garry says.
Think credit counseling and a DMP can't help high-debt, high-income people? Nitzsche says the most-indebted ClearPoint client pay-offs range from $146,000 to $298,000.
The Upside to Using a Personal Loan to Pay Off Credit Card Debt
There's only one way that using a personal loan to pay off credit cards works out well.
In cases of good credit, Garry says, where a lower interest rate for an unsecured personal loan is approved for the entire debt balance, it can provide structure and payback terms at a length appropriate for your overall situation.
"Since it's not revolving credit, people make the payments and don't increase the balance like they could with a credit card," he notes. That's as long as they don't continue to charge on their credit card accounts, too, which only adds to their debt, Nitzsche warns.
"Often clients come in with both a large personal loan balance and several credit card balances, and explain they took out the loan to pay off their credit cards, but then continued to charge," Nitzsche says. That's when a personal loan will hurt, rather than help, your credit and overall financial situation.
In cases of good credit, an unsecured personal loan can provide structure and payback terms at a length appropriate for your overall situation.
The average debt balance was $20,698 spread across four credit cards in 2014, according to NFCC VP of Communications Bruce McClary, citing data from over 1 million counseled consumers.
So, if you have credit card debt with balances larger than $10,000, you may not be approved for an unsecured personal loan for the amount you need. "In that case you would still have the card balances and the loan balances, and it wouldn't solve your problem at all," Nitzsche says.
Explore All Your Options Before Turning to Personal Loans
High earner or not, both Garry and Nitzsche advise exploring all your personal options before taking out a personal loan to pay off your credit card debt, and never securing your cash, car, or home as collateral for a personal loan in case you get into payment trouble down the road.
Call all of your creditors several times to ask for help yourself, and take the time to speak with a debt counselor at an NFCC member credit counseling agency about how a DMP would work for you. Only then, without actually applying — because that will ding your credit — search and compare personal loan interest rates at your local credit union and online as well as collateral requirements, payment terms, and payment amounts to cover your credit card debt amount.
That way, you will clearly see which option will work best for you to finally get out of credit card debt, paying the least amount of interest for the shortest time. And if you need more information about paying down debt, consider reading the classic personal finance book by Dave Ramsey, The Total Money Makeover.
Readers, what do you think is the best way to pay off credit card debt? Let us know in the comments below!
---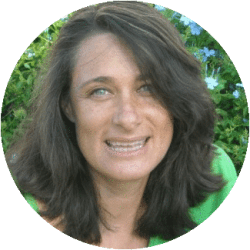 Contributing Writer
Naomi is a freelance personal finance journalist and blogger who reports on family finance and money news. She covers credit, debt, banking, saving, spending, consumer behavior, and how to take advantage of shopping deals and discounts. She never writes about it if she hasn't seen it, experienced it, or tried it first-hand!
DealNews may be compensated by companies mentioned in this article. Please note that, although prices sometimes fluctuate or expire unexpectedly, all products and deals mentioned in this feature were available at the lowest total price we could find at the time of publication (unless otherwise specified).