9 Things You Should Know About the Samsung Galaxy S8
Trying to rebound from the Note7 nightmare, Samsung debuts a big-screen phone with a a new virtual assistant, a powerful processor, and more.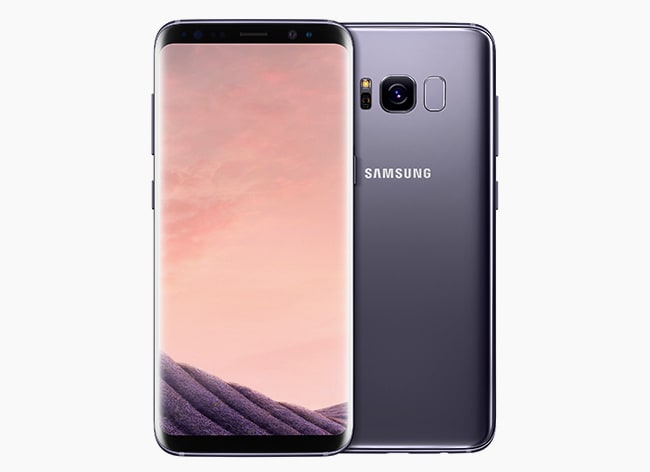 In the market for a new Android smartphone? You're in luck, because one of the most highly anticipated handsets of the year — the Samsung Galaxy S8 — recently made its debut.
The S8, and its larger sibling the S8 Plus, are available for preorder now and are expected to hit store shelves on April 21. They come in several different colors, including Midnight Black, Orchid Gray, Arctic Silver, Coral Blue, and Maple Gold. The S8 retails for $720 to $750, while the S8 Plus goes for $840 to $850.
Before you go placing your order, read on for everything you need to know about the Galaxy S8.
The Galaxy S8 Features an Unusual Screen
Perhaps the defining feature of the Galaxy S8 is its tall, nearly bezel-free "Infinity Display," which measures 5.8" on the Galaxy S8 and 6.2" on the Galaxy S8 Plus.
The 2960x1440 display spills over the phone's sides, like the curved screen of the Galaxy S7 Edge. Samsung said the Galaxy S8 has a higher screen-to-body ratio than any of its other handsets, and the largest display of any smartphone in its size class. Even with more screen real estate, the skinny shape of the phone was designed to feel comfortable in your hand.
Perhaps the defining feature of the Galaxy S8 is its tall, nearly bezel-free "Infinity Display." It measures 5.8" on the Galaxy S8 and 6.2" on the S8 Plus.
"The conventional wisdom was that having a big screen meant having a ... big device," said Samsung's senior vice president of product strategy Justin Denison during the company's Unpacked event on March 29. "But with curved edges, we realized that we could increase the size of display without sacrificing that comfortable grip."
Note that Samsung has set default resolution for the phones to Full HD+ (2220x1080), but you can increase that up to Quad HD+ (2960x1440) in Settings, if you so choose. Lowering the resolution puts less of a demand on the phone's processor, which in turn could mean better battery life.
It Has an Odd 18.5:9 Aspect Ratio
That new hardware design gives the phone a strange 18.5:9 aspect ratio. Why does that matter? In most cases, it won't. But since the Galaxy S8's aspect ratio is a tad wider than the traditional 16:9 size many videos display at, the phone will throw a pair of black bars to the left and right of some content when you're watching in landscape mode.
There's No Physical Home Button
Samsung didn't just do away with bezels, it also bid adieu to the physical home button to save precious room on the screen.
SEE ALSO: When's The Best Time to Buy the Most Popular Smartphones?
The front of the phone is constructed from a single sheet of curved glass — no more physical button at the bottom. Though the device still has a home button in the usual place, now it's hidden under the display. The invisible home button "responds to pressure just like a physical button would," Denison said.
It Can Charge Wirelessly
The Galaxy S8 packs a 3,000 mAh battery (the same capacity as the Galaxy S7), while the Galaxy S8 Plus has a 3,500 mAh battery. According to Samsung, the Galaxy S8 and Galaxy S8 Plus will have enough juice to power through up to 14 and 15 hours of WiFi internet use, respectively. Still, we'll have to wait for independent testers to release their reviews to get a better assessment of battery life.
When the phone runs out of juice, you'll be able to charge it wirelessly. This isn't a super-new feature — many of Samsung's other phones have supported wireless charging — but it's still a nice perk. Just keep in mind that you'll have to pay extra for a wireless charging pad.
The Phone Probably Won't Explode
This talk of batteries may be giving you flashbacks of the disastrous, explosive Galaxy Note7.
This is Samsung's first smartphone since the debacle that was the Note7. However, the South Korean tech giant has gone to great lengths to win back customer trust and ensure its new handset won't have any battery overheating issues. Following the exploding Note7 nightmare, Samsung did a thorough investigation and put in place changes to ensure that type of thing would never happen again.
SEE ALSO: Samsung Galaxy S7 Vs. S7 Edge: Which is Best for You?
"We put the Galaxy S8 through our toughest safety testing process ever, with an 8-point battery safety check that goes beyond the industry standard," Denison said. It should also be noted that the Galaxy S8's predecessor wasn't the Note7, it was the Galaxy S7, a great phone that hasn't had those overheating issues.
It Has an Iris Scanner and Facial Recognition
Physical safety precautions aside, the Galaxy S8 also provides a couple of cool biometric authentication options for digital security.
"Now instead of typing a password, you are the password," Denison explained.
The phone's iris scanner maps your eye and creates a unique digital signature, or an "eyeprint," similar to a fingerprint. It remains to be seen whether this feature will work when you're wearing glasses, however.
The phone also boasts facial recognition technology for quick unlocking. "Just hold your S8 in front of your face and it will pull up your home screen, instantly," Denison said. You can still use the fingerprint scanner to get into your phone, but Samsung has moved it to the back of the device to save screen space.
Bixby Is at Your Service
Apple has Siri, Amazon has Alexa, and now Samsung has Bixby. Just press the Bixby button on the side of the Galaxy S8, and tell the virtual assistant to call Mom, open YouTube, set an alarm, or put something on your calendar. Bixby is also integrated into the Galaxy S8's camera, offering a new way to search. Say you're at your dentist's office and really like a chair in the waiting room. Just open the camera, point it at the chair, and Bixby may be able to tell you where to buy it.
Just press the Bixby button on the side of the Galaxy S8, and tell the virtual assistant to call Mom, open YouTube, or put something on your calendar.
Bixby knows what's happening on your screen as well, letting you easily transition between voice commands and touch. Say you're meeting a friend and you need to tell them your location. Just open the Maps app, press the Bixby button, and say "capture this and send to Tom." Bixby will know to take a screenshot and send it to your friend.
The virtual assistant also learns and adapts to your daily routine in order to anticipate what you need. Swipe to the right on the home screen, and Bixby will take you to a personalized page showing information based on your location and the time of day. In the morning, it may show news, weather, and what's on your calendar. At night, you might see your alarm and step count.
The S8 Is Extremely Powerful
The Galaxy S8 is one of the most powerful smartphones you can get at this time — if not the most powerful. The device packs "the world's first" 10nm processor, according to Samsung — either a Snapdragon 835 processor, or Samsung's own Exynos 8895 chip, depending on where you purchase it. Both are exceptionally powerful and efficient, so expect fast-loading apps, smooth gaming, and great performance overall.
SEE ALSO: Surprise! Apple Just Released New Products
As for other specs, the Galaxy S8 boasts an 8MP front-facing camera that detects your face and a 12MP camera on the back. The handset is also IP68 water-resistant, meaning it can be submerged in up to 1.5 meters of water for 30 minutes. It runs Android 7.0, has 64GB of storage, supports microSD cards up to 256GB, and boasts 4GB of RAM, a USB-C port, and a standard headphone jack on the bottom.
Wait to Buy It for a Bargain
If you don't need a new handset right away, consider waiting at least a month or two for the Galaxy S8's price to come down. Last year, we saw the S7 drop in price by more than 35% by the beginning of May — less than two months after its release. Patience pays!
Readers, what features are you most (and least) surprised to see in the Galaxy S8? Are you planning to buy it? Let us know in the comments below!
---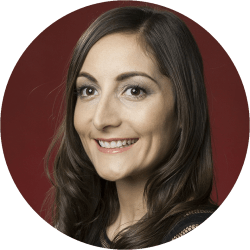 Contributing Writer
Angela is a DealNews contributor focused on consumer technology. You can also find her byline at PCMag.com. Follow her on Twitter at
@amoscaritolo
.
DealNews may be compensated by companies mentioned in this article. Please note that, although prices sometimes fluctuate or expire unexpectedly, all products and deals mentioned in this feature were available at the lowest total price we could find at the time of publication (unless otherwise specified).