13 Things You Probably Pay Too Much For
Because sometimes even sommeliers can't tell the difference between cheap and fancy wine!
When it comes to purchases both big and small, there's usually a way to score a deal. But too often, we (yes, sometimes even us!) end up paying full-price because of time constraints, convenience, or not realizing saving is even an option.
We rounded up some items that many shoppers are probably paying too much for, so you never, ever have to do it again. (And if you already knew about all of these drains on your wallet, then good for you! You're a DealNews Super Saver.)
Apple Products
If you want to buy a MacBook, iPad, or any other Apple product, the worst place to do it is the Apple Store. Even during the annual Apple Black Friday sale, you'll likely still pay more than you would through Amazon, Best Buy, or other resellers.
However, one major exception to the rule about not buying directly from Apple is refurbished devices. Some third-party refurbs have questionable repairs and warranties, but Apple factory refurbs come with a 1-year Apple warranty (the same as new units), not to mention a healthy discount. Right now, we're seeing up to 28% off of Macs, 37% off iPads, and 22% off iPods.
Cars
Many people don't negotiate when it comes to buying a car, but they should. According to Edmunds.com, you can usually save $1,000 to $2,000 on the price of a new car by haggling. Before heading to the dealership, do your research online. When meeting with a salesperson, stay focused on the total purchase price, not on monthly payments. For more tips on how to save money on a new car, check out our guide.
Phone Plans
Have you checked your data usage vs. your data plan lately? If not, there's a good chance you're not coming anywhere near your maximum monthly allowance. Take a look at your past bills and downgrade to the plan you actually need.
HDMI Cables
If you've ever purchased an HDMI cable in a brick-and-mortar store, the price tag probably came as a big surprise. $60? For a cable? Electronics stores mark them up because they can – they don't usually come with the electronics you're purchasing, and you likely want to get everything all at once. Consider this: The two best-selling HDMI cables on Amazon sell for less than $6 each. It's worth it to shop around for them, and the same goes for cell phone chargers and other power cables.
Wine
When it comes to vino, a higher price tag doesn't always equal a better wine. Studies have shown that in taste tests, people — even sommeliers — can't tell the difference between high and low-end wines. You can buy a perfectly drinkable bottle of wine for less than $15, either at your local wine store or online.
Batteries
If you only buy batteries when you need them, you're likely paying much more than you need to. Do a quick inventory of how many batteries power your home — it's probably more than you think. Stock up when they're on sale, because it's not a question of if you'll need them, but when. (By the way, there are a lot of items you should buy when they're on sale, even if you don't need them.)
Gym Memberships
Most people don't realize that they can negotiate the price of a gym membership. Often, with a little bit of haggling, you can get the enrollment fee waived or cut down on monthly payments. Also, most health clubs run deals a few times a year — one of them being January — so wait for promotions.
Magazine Subscriptions
Subscriptions to your favorite magazines are easy to snag on the cheap, and in many cases, for free. Sites like Valuemags highlight free and discounted magazine offers daily. Amazon usually has great deals, too. And once you're subscribed, make sure you're not signed up for auto-renewal — the publisher will charge you a much higher price when your subscription expires.
Prescription Medications
Many people don't realize that RX prices aren't fixed. They vary widely from pharmacy to pharmacy, so it pays to shop around before you get yours filled. Always ask the prescribing doctor if a brand-name medication is available as a generic as well — generics are always cheaper.
Gift Cards
Never, ever pay full price for an iTunes gift card. You can usually get them for up to 20% off, so stock up when you see them on sale and use them for gifts or your own iTunes purchases throughout the year. Xbox Live, Dunkin' Donuts, and Starbucks gift cards also go on sale frequently, and you can find discounts on all types of cards on exchange sites like CardCash.
Car Rental Insurance
If you have car insurance or a major credit card, the amount of supplemental insurance you should purchase when renting a car is exactly $0. You'll likely be covered for most accidents, but read the fine print before you rent so you know what any restrictions are. By declining additional coverage, you could save yourself up to $30 per day.
Cable and Internet
If you've been with the same service provider for a while, chances are you're paying more than everyone else. Research what your provider — and its competitors — currently offer new members, than call and ask for a comparable rate. You'll be surprised what the retention specialist will offer to keep your business.
Rent
While you aren't likely to get a deal on rent in Brooklyn, those in a looser rental market might have some leverage to try to lower the asking price. If you can demonstrate that you're a responsible tenant with steady income and good credit who's willing to stick around for a few years, a landlord who's eager to sign a lease may be willing to work with you.
Next time you purchase a big ticket item or make a monthly payment commitment, research what your options are for savings. There might be negotiation tips you haven't considered, or new ways to score a discount.
What have you paid too much for, readers, before realizing the error of your ways? Let us know in the comments below.
---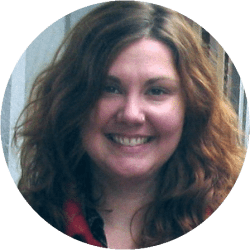 DealNews Contributing Writer
Jessica Hulett is a freelance writer, editor and obsessive seeker of online promo codes. She's been writing professionally for more than 15 years, and was most recently the managing editor of coupon and lifestyle site extrasforme.com.
DealNews may be compensated by companies mentioned in this article. Please note that, although prices sometimes fluctuate or expire unexpectedly, all products and deals mentioned in this feature were available at the lowest total price we could find at the time of publication (unless otherwise specified).