Should You Rent or Buy These 6 Things?
Rentals are great for single-use situations like weddings, but you really should buy furniture outright.
Keeping up with the latest products can be pricey. The desire for instant gratification might make you consider renting that new smartphone or trendy dress instead of buying it. Depending on the item and how you'll use it, renting can actually be a smart choice.
Read on, and we'll help you determine whether it's better to buy or rent six in-demand items.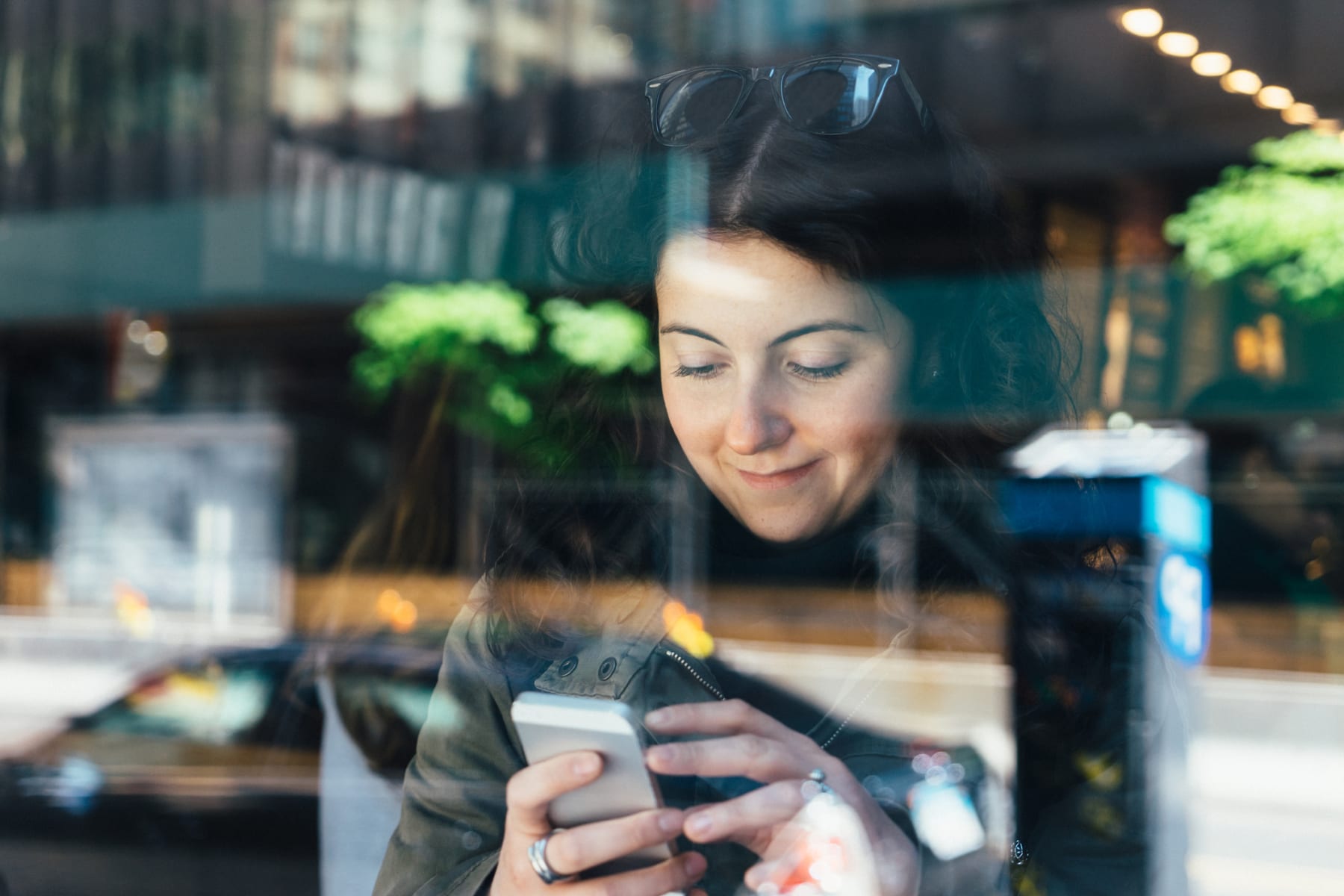 Smartphones
Though the average smartphone only costs $324, prices are on the rise. Top-of-the-line phones — like last year's iPhone X or Samsung's Galaxy S9 — can set you back $700 to $1,000. That's a lot to spend, even for an item you use every day.
SEE ALSO: When's the Best Time to Buy the Most Popular Smartphones?
Lately, phone leasing plans have become popular. These payment plans let you upgrade your handset regularly if you return your phone in good condition at the end of a given contract period. But are these rental agreements worth it?
The answer depends on how you use — and how often you upgrade — your phone. If you're the sort of person who has to have the latest tech all the time, it's often better to find a phone plan that'll let you trade in your phone for the latest model every year or two. While you'll be stuck with a monthly payment indefinitely, this will be cheaper than always grabbing the latest model at full price.
Consider a few scenarios for buying a base-model iPhone X, which has an MSRP of $999:
T-Mobile asks for $279.99 down and $30 per month for 24 months. That adds up to $999.99... which is 99 cents more than Apple would charge you for buying it outright. But once you've paid it off, the iPhone is yours.


AT&T asks for $33.34 per month for 30 months for a total of $1000.20 — another small price increase. Alternatively, you can choose to exchange your iPhone for a new model every 24 months (after paying just $800.20).


Apple asks for $49.91 per month in exchange for the phone and an AppleCare+ plan (a $199 value). If you hand in your phone every year for a new model, that means you're paying $598.92 per year for what would normally cost $1198 per year. Should you instead decide to keep the phone for two years, you'll pay $1197.84 — about the same as retail price.
Two years is typically the break-even point for leasing programs — if you'd keep your phone longer than that, you'll typically save. That said, you may want to check for leasing deals before you pay full price. For example, Sprint currently offers an iPhone X for $20 per month for 18 months, or a total of $360... but you'll have to either upgrade to a new phone or pay off the balance at the end of your lease.
Conclusion: If you want to upgrade frequently, lease your phone. If you'll hang on to your handset for more than two years, buy it outright or pay on an installment plan.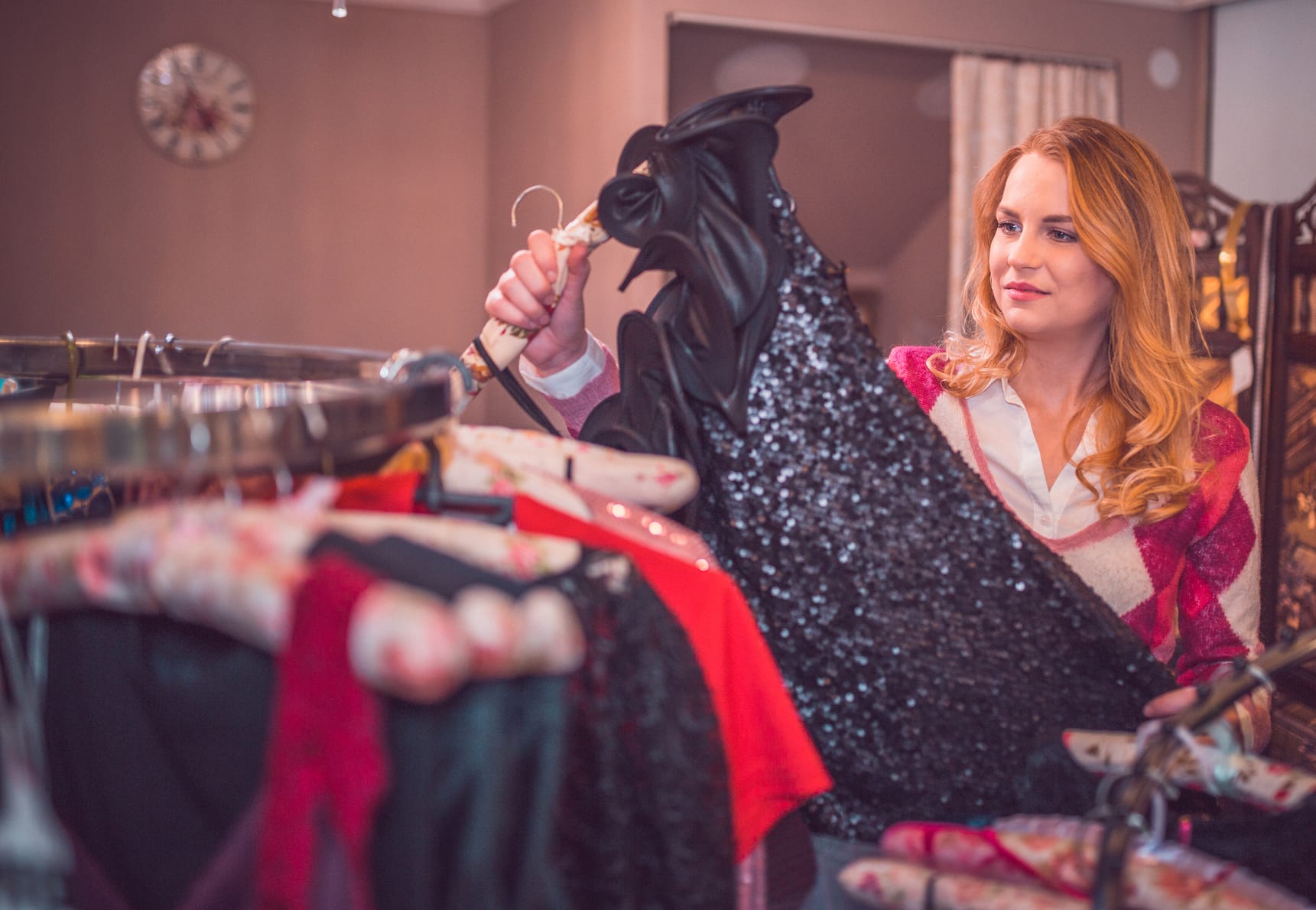 Formalwear
Dressing up can get expensive — especially if you favor pricey designer brands.
Consider the wedding dress. The average gown costs just over $1,500, but you can easily spend much more than that. And while you may want to pass your dress down as a family heirloom, it's possible that it'll only be worn once. You could buy a basic white frock for under $100, but if you're after a designer dress, you should consider renting.
As long as you'll wear it more than once, you'll get your money's worth if you buy a cheap tux.
Rent the Runway offers dress rentals for as much as 85% off the retail price, though their styles don't necessarily scream "bridal." Borrowing Magnolia specializes in renting wedding dresses, however, and offers designer styles for at least half off. You can even accessorize with rented jewelry. This is the way to go if you think you're only going to wear your wedding dress once.
If you do buy a designer gown, don't leave it in your closet. Take a page out of actress and comedian Tiffany Haddish's book: she wears the same $4,000 Alexander McQueen dress to almost every formal event.
What about tuxes for the guys? The average groom spends $280 on a top-shelf tuxedo rental — but there are certainly affordable versions of the classic tux available for purchase. In fact, GQ recommends springing for the best one you can buy, with some options costing as little as $300. As long as you'll wear it more than once, you'll get your money's worth if you buy a cheap tux.
Conclusion: Rent the formalwear you'll only wear once; buy formalwear that you'll wear more often.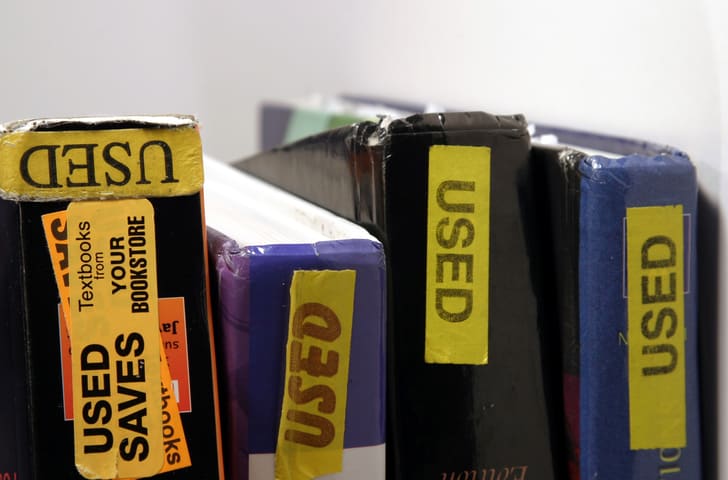 Textbooks
The average cost of books and supplies for a full-time college student is $1,285 per school year — and for some students, those costs are a lot higher. Fortunately, you can save by renting digital or physical versions of your textbooks. Rented textbooks from Chegg and Amazon can save students up to 90% off the retail cost of their books.
However, there's a big snag to this money-saving solution: textbooks are going high-tech. Today's textbooks may come with single-use codes to access extra — and sometimes required — content online. That means used textbooks don't always have the content you need. Even if the books themselves don't include digital extras, students may be required to purchase digital content separately, with single-use codes that cost an average of $100 each. Not only does that increase your up-front costs, but these codes can't be resold (like you would a textbook) to help you recoup your costs later.
Some costs are sadly unavoidable, but if you can rent any of your textbooks, you should.
Conclusion: Rent if you can.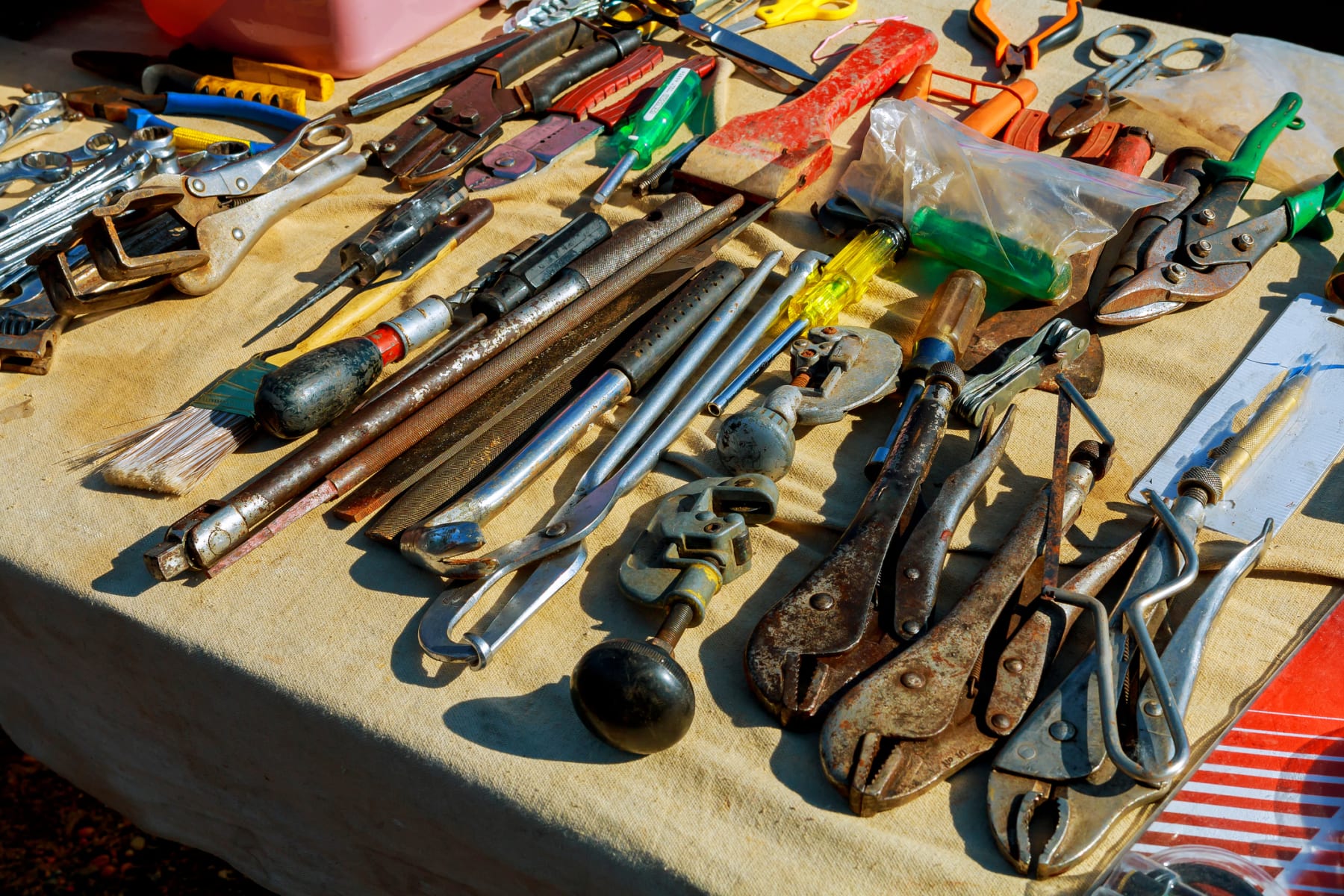 Tools
Having the right tools for any household job is crucial, but getting those tools will cost you.
Whether you choose to buy or rent your tools comes down to how you'll use them and what they cost. Buying a relatively inexpensive tool that you'll use regularly — like a cordless drill — makes a lot of sense. Renting is probably best for pricier tools that you need for a single project. Before you decide, you'll want to compare the cost of renting to the cost of buying.
SEE ALSO: Everything You Need to Know About Buying Secondhand Tools
The cost to buy is pretty straightforward; for renting, you must compare how long you'll need the tool with the per-day or per-hour rental cost. The lower number is the one you'll want to go for. You'll find tool rentals at most home improvement stores; for example, Home Depot has a wide variety of rentals at reasonable prices.
Conclusion: Buy cheaper tools that you'll use over and over. Consider renting specialized equipment.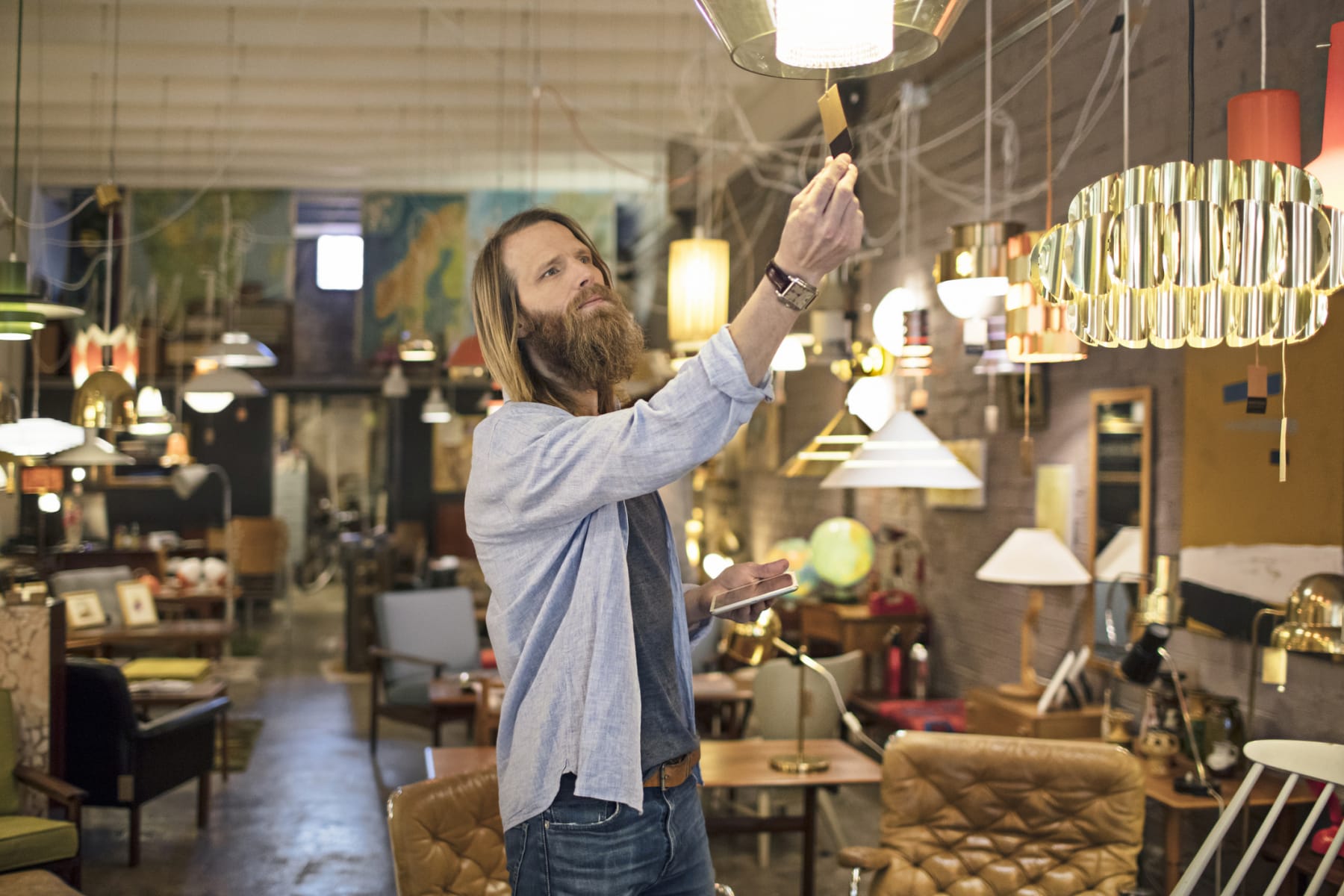 Furniture and Other Home Goods
Rent-to-own chains promise to deck out your whole home with furniture, appliances, and even electronics, typically with no credit check and no down payment. If that sounds too good to be true, that's because it is. Companies like Rent-A-Center make their money by marking up prices well above MSRP, so the payment plan you're on will wind up costing more than buying — on average, prices are set at double the retail price. If that wasn't enough, you'll probably have to sign a convoluted rental contract that's full of extra fees you'll only notice when the bill comes due.
Getting the sofa you want now rather than waiting six months isn't worth a 100% markup. Instead, take the money you would have paid every month on rental fees and put it in savings until you can afford to buy that sofa outright. As an added bonus, waiting means you're more likely to find furniture on sale.
Conclusion: Don't even think about renting your furniture. Save up to buy it outright.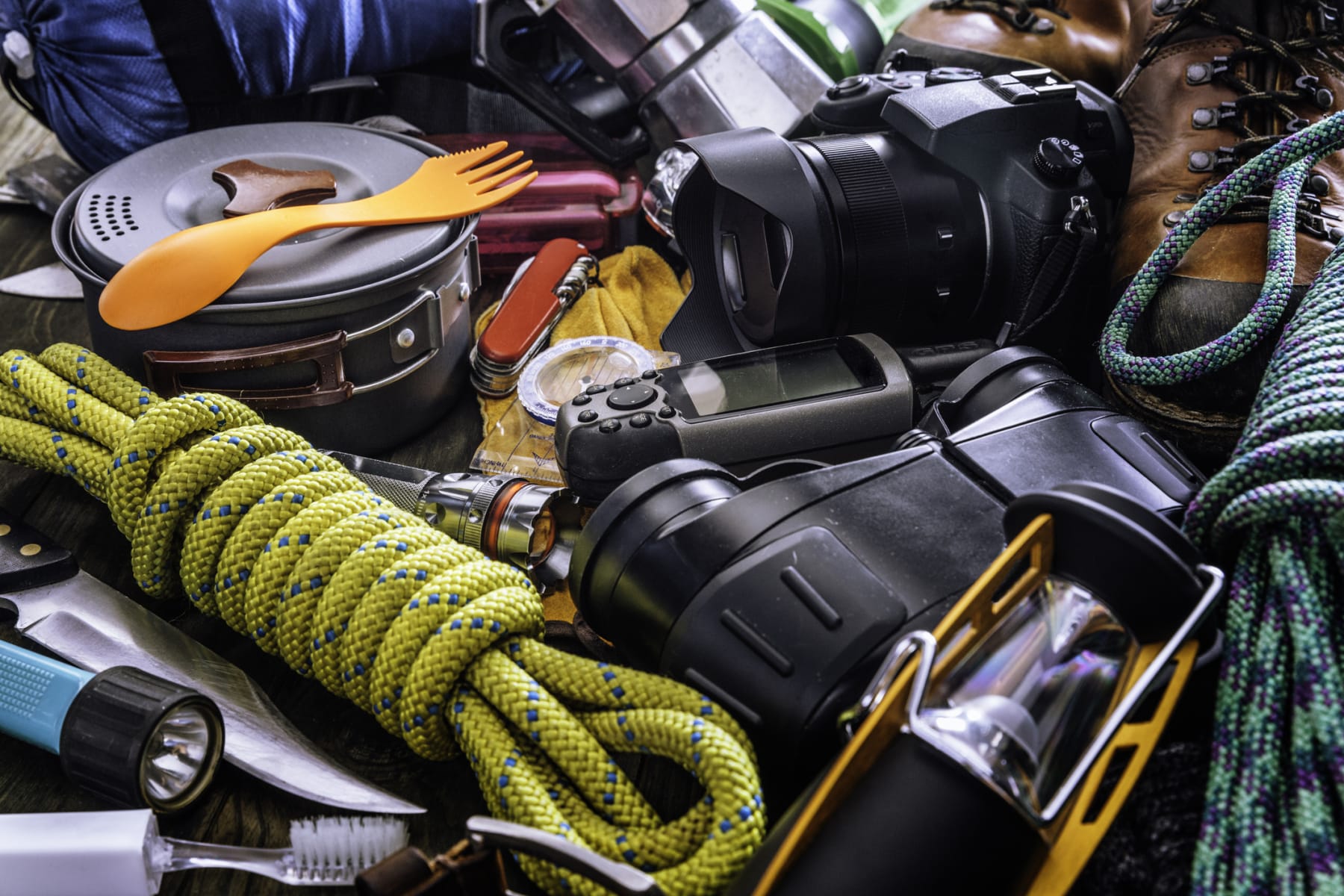 Sports Equipment
Should you buy your own skis for that upcoming ski trip? How about camping gear for your next hiking excursion? If these are regular hobbies, it's often worth the investment — but if they aren't, you're spending a lot of money for gear that's probably going to collect dust.
Flying for a ski vacation? Expect to pay $100 or more in baggage fees. However, renting skis could cost just $30 per day.
For example, let's consider that ski trip. A pair of skis can cost anywhere from a few hundred dollars to upwards of a thousand dollars. Flying for your ski vacation? Expect to pay $100 or more in baggage fees. However, renting skis could cost just $30 per day. Reserving your rentals in advance or renting gear from somewhere other than your ski resort can cut your costs even further.
Even if you do make a ski trip or camping trip every year, you may still want to consider renting your gear instead of buying it. This way, you'll always have gear in reasonably good condition (at least compared to the sleeping bags that spent six months in your attic). If you're not taking your outdoor adventure within driving distance of your home, rentals are especially attractive because you don't have to pack anything — or pay the aforementioned baggage fees.
You can often rent gear from sporting stores at your destination, but easy to use rentals are popping up online, too. For example, CampCrate will equip you with a tent, sleeping bag, and pad, backpack, water filter, camp stove, and headlamp for $68/day for one person or $120/day for two people. The company will ship your gear straight to your destination; you just send it back with a prepaid shipping label when you're done.
Conclusion: Rent sporting equipment unless you're very active in the hobby. If your destination isn't within driving distance, consider renting anyway.
---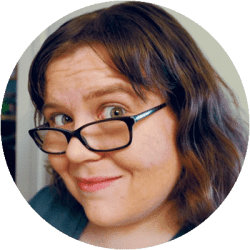 Contributing Writer
Originally working in IT, Elizabeth now writes on tech, gaming, and general consumer issues. Her articles have appeared in USA Today, Time, AOL, PriceGrabber, and more. She has been one of DealNews' most regular contributors since 2013, researching everything from vacuums to renters insurance to help consumers.
DealNews may be compensated by companies mentioned in this article. Please note that, although prices sometimes fluctuate or expire unexpectedly, all products and deals mentioned in this feature were available at the lowest total price we could find at the time of publication (unless otherwise specified).