These Are the Tools You Need to Survive Inktober
Stock up on quality pens and paper, and you'll be ready for this drawing challenge.
Thirty-one days. Thirty-one drawings. This is the challenge Utah-based artist Jake Parker first presented to amateur and professional artists across the globe in 2009, when he launched Inktober. The annual drawing endeavor encourages participants to do one ink drawing every day for the entire month of October.
The rules of Inktober are relatively simple:
Make a drawing (in ink). (There's an official 2018 prompt list to follow.)
Post it — online or even on your fridge.
Use the challenge's designated hashtags. This year, artists should tag #inktober and #inktober2018.
SEE ALSO: Don't Wait for Black Friday! 7 Things You Should Buy in October
If you're thinking about participating in Inktober, you may be asking yourself a few questions: Are there specific types of pens to use when creating ink drawings? Do I need to buy special paper? Where do I start? We're here to help you build a toolkit of pens, paper, and accessories, so you can get ready for the Inktober challenge.
Paper
Using high-quality paper for your Inktober drawings could make a huge difference.
While a sketch pad or journal is fine for practicing your drawings, we recommend getting a smoother, thicker paper to ensure your work looks as professional as possible. The Strathmore 300 Series (Smooth Surface) is an ideal paper product for beginners and intermediate-level artists to use for ink drawings. More advanced and ambitious artists should consider upgrading to the 400 or 500 Series.
Beginner artists can also rest assured knowing high-quality printer paper will work just fine for their Inktober creations. In fact, on the Inktober website, Parker suggests trying Hammermill Color Copy Digital Cover paper, but warns that adding watercolor to this paper will warp it.
Pens
Pens are perhaps the most important tools an ink artist will use, no matter their skill level. You're going to want to replace your trusty Bic pen with something sturdier for Inktober!
We spoke to several artists here at DealNews, and their suggested pen brands include Sakura, Tombow, and Kuretake.
We spoke to several artists here at DealNews about what Inktober supplies they'd recommend having on hand. They told us about different pens that should undoubtedly give you a jump-start as a new Inktober participant.
First up, the Sakura 50039 6-Piece Pigma Micron-08 Ink Pen Set. "That pack of Microns is... my go-to for inking line art," DealNews artist Jeff Somogyi says. He also mentioned their stability and forgiveness, which is ideal for an artist who is new to ink drawing. Sara Ogles, another one of our artists, also suggests the Micron pen if you're looking to experiment with watercoloring over your ink drawings. "It won't smear or blur at all," she says.
Ogles recommends the Tombow 62038 Fudenosuke Brush Pen, as well, since it doesn't smear or bleed through paper very often. Amberly Kline, another DealNews artist, also praises the Tombow as great for creative lettering. "In my opinion they are better than most because of the consistency and flow of the ink," she says.
Both Ogles and Somogyi recommend the Kuretake Fudegokochi Brush Pen, with Ogles saying it would round out a top five of favorite pens to use. If you're interested in drawing with variable-width lines, Somogyi says the Kuretake is "not as flexible as a full-on brush, so it's easier to control, [especially] if you don't have brush inking experience."
SEE ALSO: 7 Stores Where You Can Take FREE Classes
Parker, the Inktober founder, also suggests a Kuretake pen: the Sumi Brush Pen. "The pen has a little more weight to it so you feel like you're actually holding something," Parker writes on the Inktober website. "I love it." He also recommends that beginning ink artists try out the Copic Multiliner SP Black Ink Marker. "These are a little more expensive than your typical disposable technical pen, but I like the tips better, and like the fact that I can buy refills for them," he writes on the site.
Brushes and Ink
If you want to really challenge yourself this Inktober, you may want to try out the old-fashioned method mentioned by Somogyi above: brush inking. No, we aren't saying you need to hunt down an old inkwell and fountain pen, but sometimes going back to tradition can lead to beautiful results.
For beginners, we recommend trying out a variety of different brushes. The Marrywindix Filbert Round Pointed Tip Paintbrushes are a great place to start when figuring out if brush inking is the method for you. This set of nine includes a variety of sizes, making these brushes perfect for an experimenting artist.
If you're new to brush inking, try out a Marrywindix brush set. Serious brush artists may want a Winsor & Newton tool.
For serious brush artists, Parker recommends the Winsor & Newton Series 7 Kolinsky Sable Watercolor Brush. As the brush that Bill Watterson apparently used to draw Calvin and Hobbes, Parker says that the Winsor & Newton is the "gold standard" of inking tools. But, he notes on the Inktober site, the drawback is that you have to dip it in ink. Keep this in mind while you're building your Inktober toolkit!
Speaking of ink, implementing the brush inking technique would be hard without one thing... a bottle of ink! Winsor & Newton also sells ink bottles, and Parker calls out the Winsor & Newton Black Indian Drawing Ink Bottle, saying it "works great for inking with a brush or nib."
For more information and tips on how to participate in Inktober, check out the Inktober website and this handy how-to video.
Readers, have you tried the Inktober challenge? Let us know what tools you recommend in the comments!
---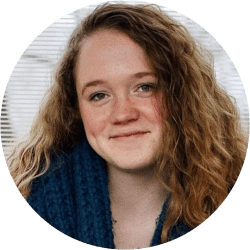 Contributing Writer
Sarah Heikkinen is an upstate New York-based freelance journalist and marketing and social media specialist. She has freelanced for several publications, including Teen Vogue, the Ithaca Times, and The Scofield. She graduated with her Master's in Journalism from the S.I. Newhouse School of Public Communications in 2017.
DealNews may be compensated by companies mentioned in this article. Please note that, although prices sometimes fluctuate or expire unexpectedly, all products and deals mentioned in this feature were available at the lowest total price we could find at the time of publication (unless otherwise specified).