The Weirdest Celebrity Endorsements: Snoop Dogg Loves Minivans?
While some celebrity endorsements rank as classic and classy (think of Ray Charles singing the praises of Diet Pepsi), there are a host of off-beat ads and pitches that defy easy description. Some are just plain odd; others raise eyebrows; a few reek of selling out; and a rare number backfire so badly, they send the product into a tailspin and keep celeb spin doctors working overtime to do damage control. But we kind of love them all.
Below are our favorite, nonsensical celebrity endorsements, from Method Man rapping about Sour Patch Kids to Ozzy Osborne shilling for I Can't Believe It's Not Butter.
Snoop Dogg for Toyota Minivans
We know what you're thinking: Snoop Dogg is the quintessential minivan kinda guy, the sorta homie who would drop off the kids at after school soccer practice. But hey, a Dogg's gotta earn a living; he was paid a reported $10,000 by Toyota to send out the above ill-fitting, cringe-inducing Tweet.
Gilbert Gottfried for "ShoeDini"
This video caused a YouTube laugh riot several years ago: Is that really Gilbert Gottfried on the voice over? (Yes.) Is he truly over the moon for this telescoping shoehorn, or secretly mocking it in that cartoonish voice of his? Hard to tell. But for 90 seconds, Gottfried throws himself so completely into the pitch, you'd swear he was a carnival barker high on B vitamins and caffeine: "Come on, PLEASE! It's not just a SHOEHORN!!! It's a SHOEHORN on a STICK!!!"
The Kardashian Sisters for the Kardashian Kard
The Kardashian Kard is just the thing to complete your at-home Kim Kardashian shrine, but just as the sibs behind the kard kouldn't spell, neither kould they add. Just weeks after the Kardashian Kard was unveiled with great fanfare in 2010, the sisters weathered blistering media attacks for the outrageous fees, ranging from $59.95 for six months to $99.95 for a year. The sisters quietly backed away from the card, but strangely enough, still offer it with a mission "to preserve the memory and information about the Kardashian Kard Prepaid MasterCard."
Ozzy Osbourne for I Can't Believe It's Not Butter
If you're going to bite the head off of a bat, it helps to have something tasty to gulp it down with, eh? Ozzy starred in this commercial with an impersonator double (Jon Culshaw) as the two tried to cook up some rockin' cupcakes. If you missed it, it's because Unilever aimed the 2006 ad at British audiences.
Shawn Colvin for Wellbutrin
The 3-time Grammy-winning singer-songwriter shocked fans back in the mid-2000s when she became the first popular musician to endorse an antidepressant medication. Colvin, who has a lifelong history of depression, embarked on an educational campaign, "Beyond the Music: Shawn Colvin Speaks Out About Depression. Sponsored by GlaxoSmithKline." "If Sylvia Plath had [a prescription medication], we might've had some more good poems," she told the Chicago Tribune in 2005. "99% of all the good work I've done has been done while I'm on medication."
The Winklevoss Twins for Wonderful Pistachios
Cameron and Tyler Winklevoss gained infamy as the swaggering Harvard rowers Mark Zuckerberg bamboozled in the mid-2000s to build Facebook. (Zuck "borrowed" the idea from the twins' fledgling social network, ConnectU.) But no one could take away their 2011 commission for the Wonderful ad, where the twins took a swipe at Zuck: "Cracking [a nut] like that could be huge!" ... "Think someone will steal it?"
Method Man for Sour Patch Kids
Wu-Tang Clan isn't exactly the cuddliest rap group around, but Method Man stepped out to dish some rap for the kids' candy (and, just to keep his street cred intact, dropped the F bomb in the process). Watch to see Sour Patch Kids run loose in Method Man's pad, wreaking havoc. Among the lyrics we can print here: "Crushing all your dreams, cut the strings in your yo-yo/ Trade your Lamborghini for a Volvo, ha ha!" Yeah, those Sour Patch Kids are trouble.
Benicio Del Toro for Magnum Gold Ice Cream
It's a heist to end all heists: 75 million pieces of gold, as in Magnum Gold. We can only assume Del Toro got paid a fraction of that (or maybe a whole lot of Magnum bars) for this 2010 adventure-movie preview spoof.
Iggy Pop for Swiftcover Car Insurance
If Bob Dylan can sell his music to a bank, why can't Iggy Pop shill for insurance? These ads were not only bizarre for the punk pitchman, but also their content. In one ad, Iggy's lying in a bed fashioned after a '50s muscle car and next to a creepy-looking dummy double working on a crossword puzzle. Real life made things even more wacko when Great Britain's Advertising Standards Authority banned Iggy's spots in 2009, labeling them as deceptive because Swiftcover didn't insure entertainers. The company later reversed its policy.
Bill Wyman for the Bill Wyman Signature Metal Detector
Once you retire from the Rolling Stones, you've got to do something with your free time, right? Wyman, who opened up a restaurant in 1989 (appropriately called "Sticky Fingers"), is apparently quite the treasure hunter, too. His signature metal detector, introduced in 2007, will set you back about £120 plus shipping from the UK.
We've led you down a Memory Lane of odd ads from the celeb files, now it's your turn. Which celebrity endorsements and product pitches rank as the strangest you've ever seen? Whether it's a flashback from a recent Super Bowl, or a star smiling over a gleaming toilet bowl, we'd love to hear from you.
---
Related dealnews Features: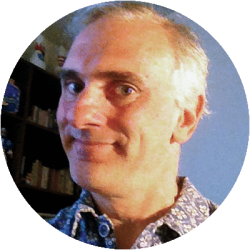 Contributing Writer
Lou Carlozo is a DealNews contributing writer. He covers personal finance for Reuters Wealth. Prior to that he was the Managing Editor of WalletPop.com, and a veteran columnist at the Chicago Tribune.
DealNews may be compensated by companies mentioned in this article. Please note that, although prices sometimes fluctuate or expire unexpectedly, all products and deals mentioned in this feature were available at the lowest total price we could find at the time of publication (unless otherwise specified).