The Ultimate Guide to Booking the Perfect Honeymoon on a Budget
Weddings are expensive and exhausting, and travel planning can be too. These destinations bring romance without breaking the bank.
You're in the midst of wedding planning — there are bridesmaids to be appeased, seating charts to be negotiated, and your mother keeps inviting long-lost relatives. With all the excitement and stress, planning your honeymoon can often be the last thing at the end of a very long and costly list.
But the honeymoon should be the best part! Honeymoons are an opportunity for a couple to retreat to some much-needed private time after the hectic obligations of the wedding day.
It's important to choose a honeymoon location that will give you and your spouse-to-be a little piece of paradise, whatever that means to you. That's why we've put together a guide of off-the-beaten-track honeymoon destinations that will dial up the romance while saving you money.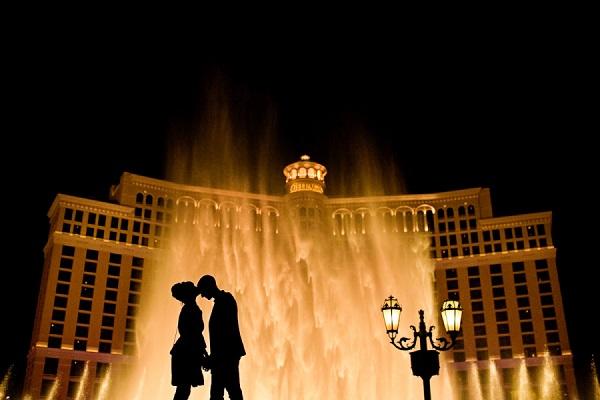 Las Vegas Luxury
After all the uptight formality of a wedding, you may just want to let your hair down with your new life partner. There's nowhere like Vegas to have some fun on your honeymoon. With its world-famous nightlife, as well as proximity to the Grand Canyon for day trips, you can fill your honeymoon with romance and excitement.
You Can Book a 5-Star Hotel for Less Than $40 a Night
There's plenty of choice when it comes to picking your accommodation, with some 270 hotels in the city. That's good news for the budget-conscious couple because it means you don't have to spend big to get luxury. We've seen 5-star hotels starting from as little as $37 per night and 4-star hotels starting from an even lower $26 per night.
One particular hotel to keep an eye out for is the 5-star Red Rock Casino, Resort and Spa. This hotel is at the foot of the Red Rock Canyon about a half-hour drive from the Strip, so you can enjoy all the benefits of Vegas while still being able to retreat to your own private paradise when Vegas gets too VEGAS.
Other hotels to keep an eye on are the Signature at MGM Grand, the Venetian Las Vegas, and the Cosmopolitan Las Vegas. We recommend checking goSeek for deals on hotels. This site checks all the booking sites like Expedia, Orbitz, and Hotels.com and takes into consideration any available coupons before showing you the top results. Another handy website for booking a trip to Vegas is BookIt.com. We've seen price lows on hotels many times on this website. Again, it's useful to check for a coupon code.
Booking Tip: Beware Resort Fees
Of course we can't talk about hotels in Vegas without mentioning the dreaded resort fee. In case you haven't heard of it, a resort fee is an additional daily cost charged by the hotel to cover services like in-room WiFi, concierge service, pool, fitness center, valet parking, and tea and coffee.
We are not going to get into a rant about how thousands of hotels around the world offer these basic services as a standard part of being a hotel, while Vegas (and a few other tourist destinations) seem to think you should pay extra; but suffice it to say, forewarned is forearmed. With resort fees ranging from roughly $20 to $35 per night, they can almost double the cost of your stay, so do check whether they're included in your booking. (They almost never are!) This useful guide has a list of which hotels charge resort fees and how much.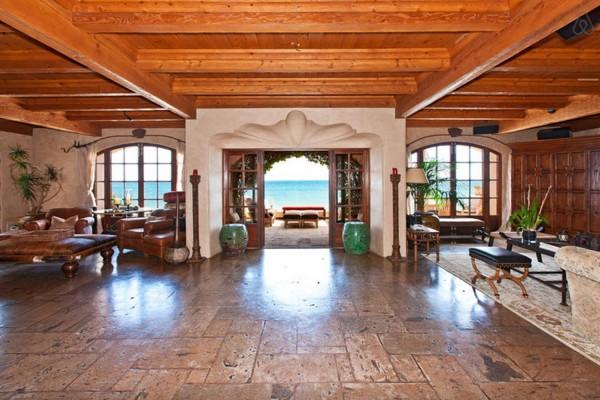 Airbnb Romance
Whether you're planning to stay in the States for your honeymoon or want to head to a faraway land, Airbnb might be the perfect solution for you. Airbnb exploded onto the market in 2008 and now has 1,500,000 listings in 34,000 cities and 190 countries! While some may have been skeptical at the start, Airbnb has proved to be an opportunity to book a property for less than the cost of a comparable hotel.
With so many choices, selecting the perfect Airbnb for your honeymoon can be a daunting task, especially if you've never used the site before. Here are some simple, tried and tested tips to help you choose:
Live Like a Local
Usually hotels are located in a tourist center, but one of the major advantages of Airbnb is that you can stay where real people live, away from the tourist traps. Since you're more likely to eat near and shop near your accommodation, this means you won't be paying inflated tourist prices and will likely get a more authentic experience. Of course you do still want to be able to reach the tourist sites, so check out public transport or walking options.
Be Picky With the Pictures
We were all taught not to judge a book by its cover, but when it comes to Airbnb rentals, quality photos give you a lot of valuable information. If your host is serious about renting out his pad, he will be proud to show it off and have lots of high-quality photos. Look for "verified" photos to ensure that an Airbnb photographer has actually been to the property and can attest to the veracity of the photos.
Pay Close Attention to the Reviews
Airbnb functions on a user-review system so the more positive reviews an apartment has, the more confident you can be that it's bonafide. Make sure to read the reviews thoroughly to check for phrases like "noisy at night," "mouldy," "broken toilet," and "uncomfortable mattress." Ultimately, if 50+ people give a location an average four or five star review, there's a good chance that you'll be satisfied with that option.
Contact the Host
Once you've settled on a couple of places that you like, send the host a direct message to get to know them. It is very common for users to contact hosts before renting as often the host is equally anxious to know you're a reliable person who won't ruin their sanctuary. Introduce yourself and let the host know that you'll be on your honeymoon and feel free to ask any question regarding the accommodation.
A Few of Our Favorite Picks
Another major advantage to Airbnb is that there's plenty of variety! How does completely unplugging from the modern world sound? We found this "off-the-grid" A-frame cabin in Gasquet, CA, which is part of an off-the-grid village and includes goats, chickens, dogs, cats, and "all kinds of cool, sustainable, DIY infrastructure." Or maybe you're more the literary type? This cabin in Pacific Grove, CA, was once home to the great American writer John Steinbeck. Or maybe you want to treat your honey to Big Apple culture and entertainment with this "Cool & Cozy East Village Pad" in New York. And for those who want to head somewhere more exotic, here's a list compiled by Airbnb of their top honeymoon choices worldwide.
All-Inclusive Resorts in Mexico and the Caribbean
There's a reason the Caribbean is one of the most sought-after destinations for honeymooners. Luxury accommodation paired with pristine white-sand beaches, friendly people, and breath-taking scenery make it hard to think of a better location to gaze into your true-love's eyes as the sun goes down. But there are also other less ethereal reasons to choose this location. Many of the resorts in the Caribbean and Mexico are all-inclusive, which can be a big plus in the budgeting column.
Best Sites to Book an All-Inclusive Deal
When it comes to finding the right all-inclusive resort for you, we recommend starting with websites like CheapCaribbean and Apple Vacations, which include airfare in their packages too. CheapCaribbean in particular specializes in honeymoon package add-ons.
For example, we've seen a 4-night vacation package to Secrets St. James in Montego Bay, Jamaica, that includes a $200 resort credit to spend on romantic dinners and couples massages. We've also seen packages to Breathless Cabo San Lucas Resort in Cabo San Lucas, Mexico bundled with room upgrades to their Xhale Club Suite. Other add-ons include a complimentary bottle of wine and chocolate strawberries, free use of water-sport equipment, and guided tours of the area.
Know Your Expenses Ahead of Time, Watch Out for Extras
Booking an all-inclusive resort means that you know the cost of your honeymoon upfront and don't have to try and estimate how much your daily food and beverage consumption will cost. It also means that you don't have to think about money or worry about bringing your wallet with you everywhere on your honeymoon.
But, as with everything travel, we recommend that you check out exactly what your resort considers to be all-inclusive. Some resorts include gratuities in their rates, others don't. Some packages include alcohol, others only offer soft drinks, and some don't include drinks at all. Read the fine print and find out exactly what you're getting. If you can't find the information on the website, it's best to contact the resort directly by email so that you have a written record of what you've been promised.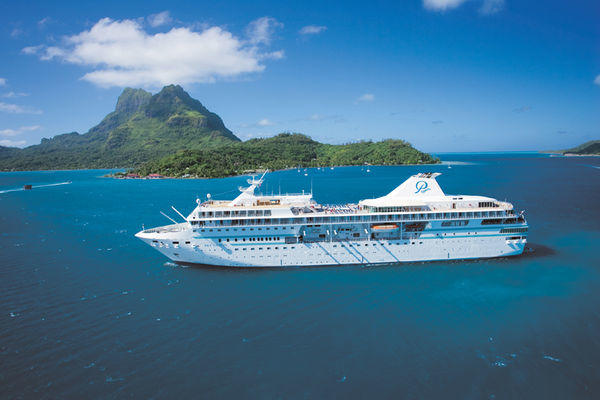 Take a Cruise
Setting sail after your wedding can be as symbolic as it is romantic, just you and the love of your life on your own love boat. Booking a cruise is a great choice for a honeymoon, but it can be tricky to choose a cruise that is both affordable and still luxurious.
The Best Cruise Line for Luxury on a Budget
Our research has shown that the most economical yet still romantic option is a Royal Caribbean Cruise to the Bahamas. We've seen short 2- to 4-night cruises starting from as little as $95 per person and week-long cruises from $195 per person.
Save by Booking in the Off-Season
The key to saving money on a cruise is to book off-peak where possible. For example: If the breathtaking natural beauty of Alaska appeals to you, try to find a summer cruise. Conversely, if you plan to head to Hawaii, look at cruises in November and December. For a more in-depth look, check out our guide on when to book your cruise.
SEE ALSO: Planning a Cruise? When to Book and When to Sail
Other Ways to Save on the Cost
There is quite some debate about whether to book a cruise in advance or to wait for last minute deals. As with most things, there are definite discounts for those with the flexibility to jump at an offer and who aren't too picky about the destination. But for your honeymoon, you may have specific dates or locations in mind. In this case, it's wise to book your cruise as soon as possible, as most cruises seem to be at their most expensive within four to nine months of sailing.
Another tip to add some luxury into your honeymoon without adding to the cost is to keep an eye out on Avoya Travel and CheapCruises for Balcony sales. As recently as a few weeks ago, we saw sales for Balcony cabins starting from just $272 per person. When you consider that we usually expect to see Balcony cabins coming in at double that price, it's a sale well worth investigating.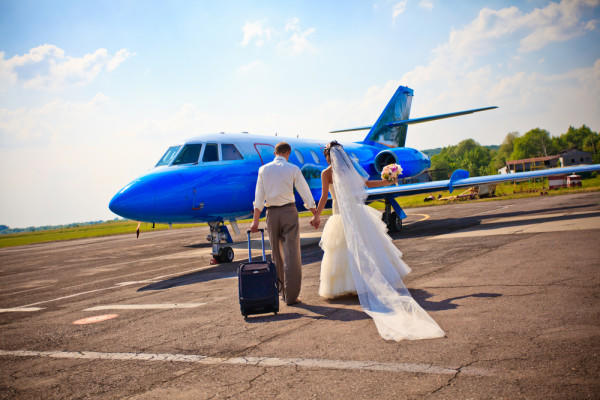 Save on Airfare, Wherever You Go
Jetting your new life partner off to some secret location is a great idea, but flights can make a significant dent in your honeymoon budget. But if you're careful about when you book, you could save a bundle.
Don't Fly on a Friday or Saturday
Our top tip for saving money on flights is to search for departure dates from Sunday through Thursday and avoid flying on popular days like Friday and Saturday. Although this rule does not always prove to be the case, we found that the majority of time this saved 10% to 15% on air travel.
Do Your Research on a Tuesday
Another great tip for finding cut-price airfare is to do your searches on Tuesday. Many of the major carriers launch their sales on Tuesday, so it's worth setting aside some time on that day to see what's on offer. We regularly see Tuesday sales from American Airlines, Aer Lingus, United Airlines, Frontier Airlines, Hawaiian Airlines, and more.
Consider How You'll Get to Your Hotel From the Airport
A typical rookie mistake when purchasing airfare is forgetting to take into consideration the cost of transfers to your accommodation. Always check out the distance from the airport to your hotel and research to see if there are public transport routes. If not, factor in the cost of renting a car or catching a taxi into your overall travel cost. Although flights to Baltimore airport (BWI) outside of Washington D.C. may be significantly cheaper than flights to Washington's Ronald Reagan Airport (DCA), you'll save yourself an hour's drive and at least $20 by flying directly into DCA.
Watch Out for Extra Fees on Budget Airlines
A final warning when it comes to booking your airfare: Although most people are well aware, it's worth pointing out that certain "budget" airlines like Spirit Airlines and Frontier Airlines charge extra for checked luggage, seat reservation, and food and drinks. Again, it's important to factor these additional costs in when budgeting for flights. Make sure you fully understand what you are and aren't entitled to before you make your reservation.
Go Glamping
Luxury doesn't have to be expensive. The trend of "Glamorous Camping" is the perfect option for a couple wanting decadence and luxury without the extravagance of expensive hotels. With glamping, you bypass the rigours of pitching a tent, unrolling a sleeping bag, and braving the wilderness to use the facilities.
Whether your accommodation comes in the shape of a yurt, teepee, hut, cabin, villa, caravan, or treehouse, you can be sure that the minimalist outside belies the luxurious interior. Inside, rooms can feature anything from four-poster beds to hot-tubs, fully-equipped kitchens to pizza ovens.
More Glamourous
With such a wide variety of options available, it's important to decide on your priorities and do your research before booking. Check out options like The Martyn House at the foot of the spectacular Blue Ridge Mountains in Ellijay, GA. It's an ideal choice for honeymooners since it's close to several local towns, and it's also adults-only (there will be plenty of time for kid-friendly resorts in your future!).
More Camping
Be warned that some sites like Yellowstone Under Canvas in West Yellowstone, MT, focus a little more on the camping and a little less on the "glamorous." Although the setting couldn't be more beautiful, with Yellowstone National Park only 10 minutes away, less attention is paid to decor and some rooms have a shared bathroom. Check out Fodor's list of the 10 Best Glamping Spots in the US for more ideas on where to go.
However you decide to spend your honeymoon, we hope our money-saving tips will help you save on your budget without cutting down on the romance. Do you have any tips for honeymoon travel? Let us know in the comments below.
---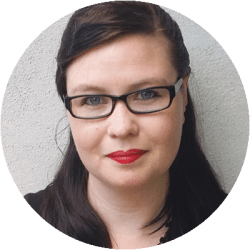 Contributing Writer
Paula Bradley has taught English in Japan and Italy, and she has written for several e-zines aimed at Westerners living abroad. She uses her experience across the six continents to inform her travel features.
DealNews may be compensated by companies mentioned in this article. Please note that, although prices sometimes fluctuate or expire unexpectedly, all products and deals mentioned in this feature were available at the lowest total price we could find at the time of publication (unless otherwise specified).