The Top FREE Apps to Help Your New Year's Resolutions Succeed
Want to read more books, learn a new language, or get organized in 2017? There's an app for that.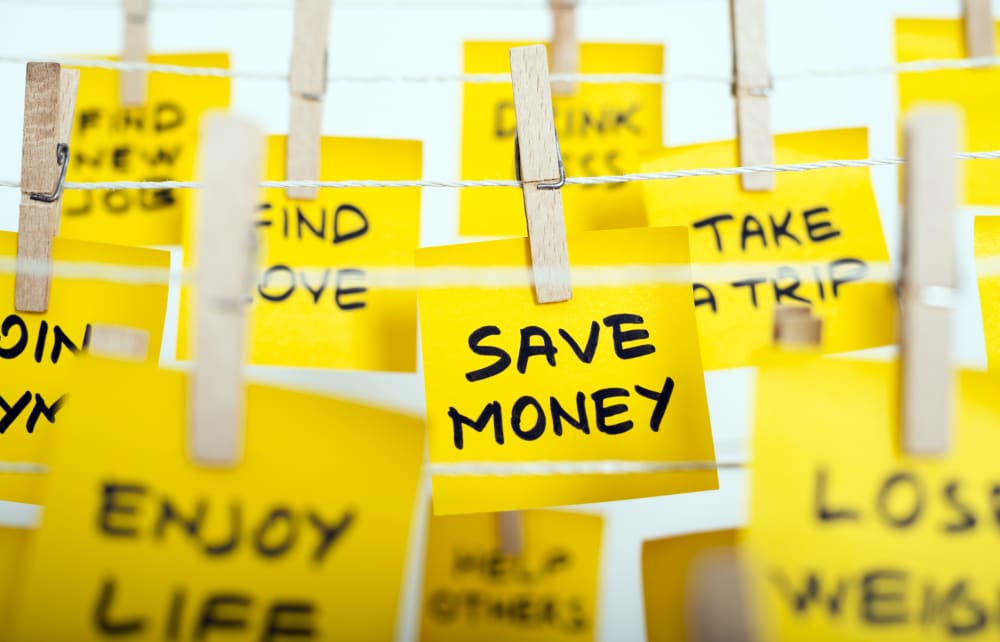 It's that time of year again, when everyone starts making resolutions. However, whatever the goal might be, by the end of the month, most people have given up. In fact, it seems that about 80% of resolutions outright fail.
But there's good news! Whether you're wondering how to eat healthy on a budget, how you can read more, or how to be more savvy with your money, there are a number of apps to help you succeed. Go on and make those resolutions deal-seekers! We've rounded up our top free (and cheap) picks that deliver the digital help you need to succeed in your resolutions this year.
Remember that not every method or app is right for every person's goal. Use your best judgement and make sure to opt for the app that'll provide you with what you need — whether that's encouragement, tracking, reminders, or something else.
If You Resolved To...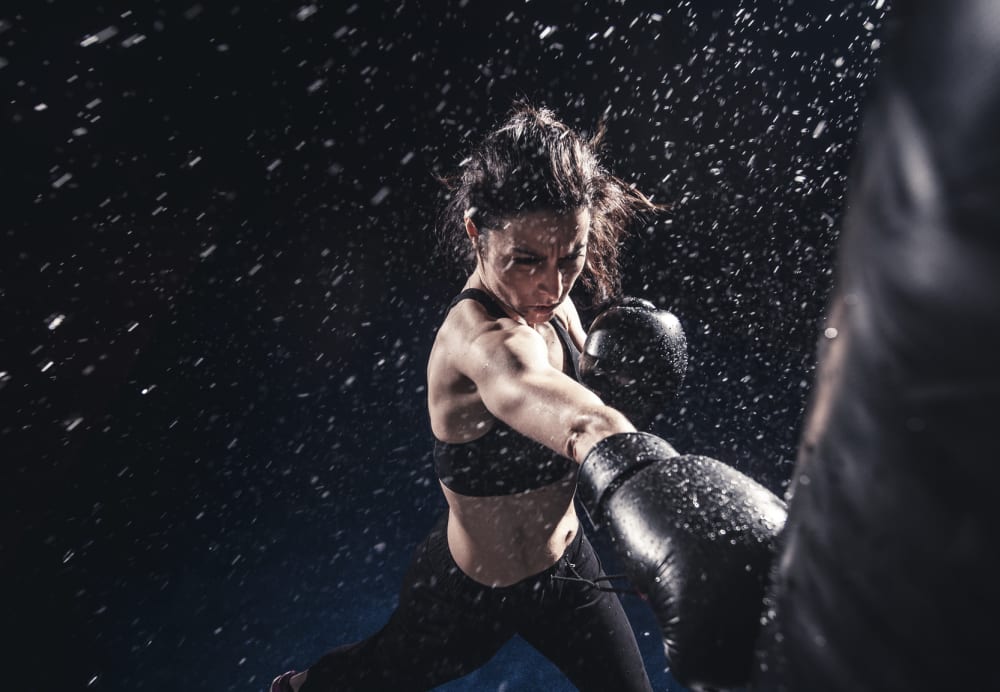 Finally Get in Shape
This is probably the most common resolution, year after year. Fortunately, the list of fitness apps is practically as endless as the methods themselves.
Runkeeper: If you enjoy running, this app purports to be great whether you're working up to a 5K or already deep into marathon training. Track your workouts, set goals, and follow personalized routines designed to fit into your schedule. iOS, Android

Workout Trainer: If you're looking for a more all-around fitness experience, this free app offers guided workouts with audio, photo, and video instruction to ensure you're performing every move correctly. Choose what area you want to focus on, whether that's weight loss, toning up, or doing yoga. The app will then provide the best workouts for you to meet your goals. iOS, Android
SEE ALSO: Heading Out on a Winter Hike? Here's How to Dress for the Elements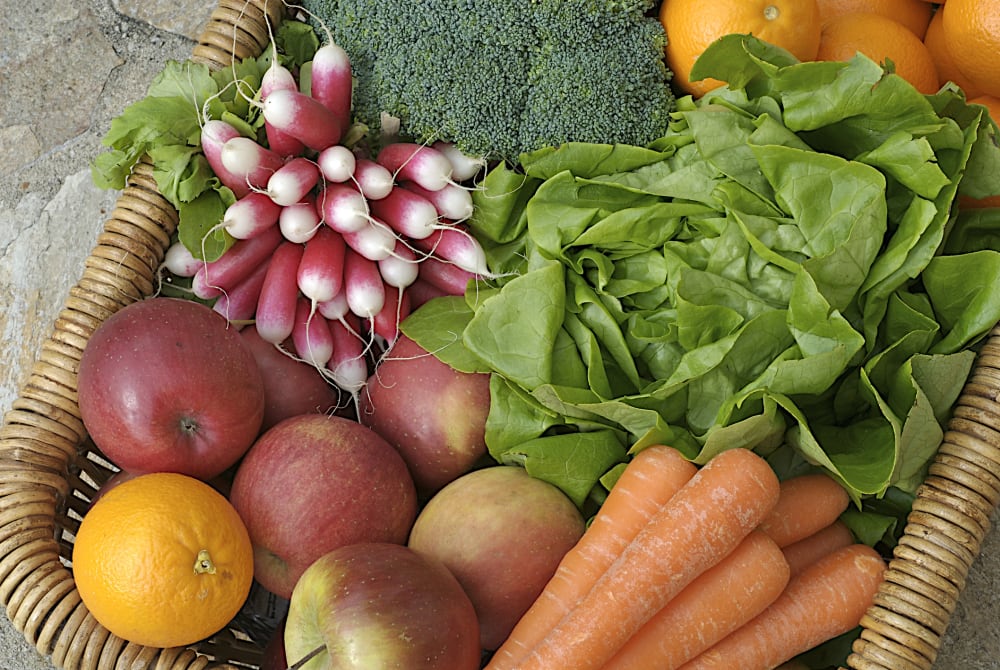 Eat Healthier
Switching from eating junk all the time to feasting on fresh meals can be challenging at best. Often, that challenging aspect is what causes people to give up and slip back into their old ways, whether it's a frozen dinner or take-out. Fortunately, we found free apps to help you along the way.
Fooducate: If you're in the market for a comprehensive calorie-counter, this app is a great place to start. It allows you to track your diet, but also tracks the quality of the calories you take in. Plus, it grades common products with letter grades so you can make healthier choices at a glance. iOS, Android

HealthyOut: Part of the trouble with sticking to a healthier diet is eating out with friends. Often it seems like menus are made for people who aren't concerned with what they eat from day to day. HealthyOut is a free app that helps users find meals at local restaurants that fit their preferred diet and nutrition parameters. iOS , Android

Yummly: Looking for new ideas to cook healthy meals at home? The Yummly app not only provides recipes, but allows you to add entire recipes to your grocery shopping list, personalize recipes to your eating preferences, and more. It also will learn about your likes and dislikes, so that over time it'll show you recipes that are tailored more towards your personal tastes. iOS, Android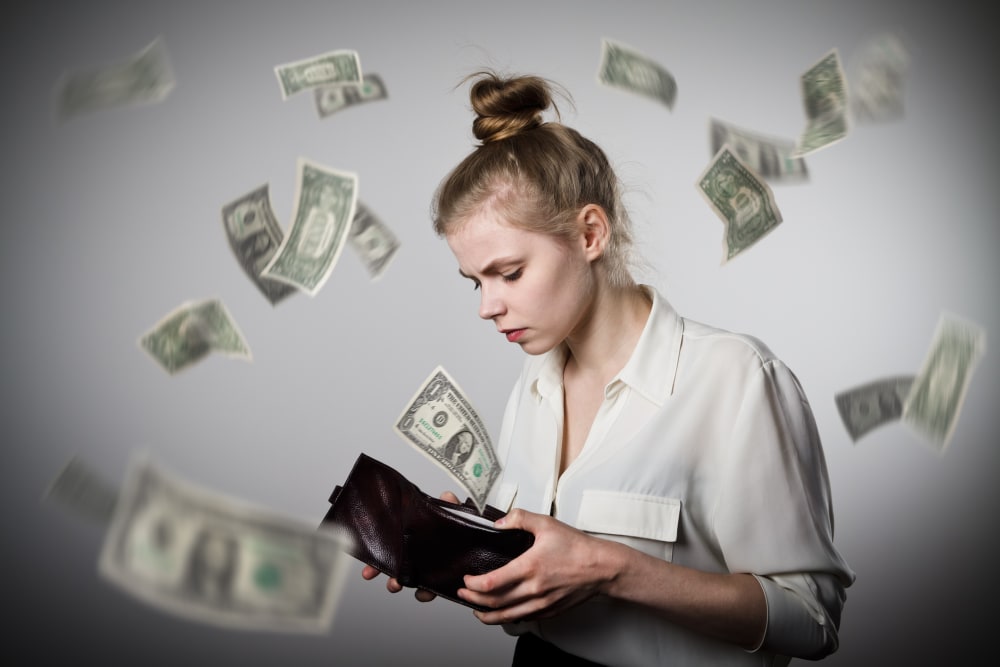 Spend Less Money
Budgeting is the first step for many who want to spend less and save more. And while some people find that using an Excel spreadsheet is all they need, others are looking for a more complete budgeting system.
Mint: Highly rated and well-known, this app is pretty much everything you need in a complete budgeting tool. It has bill management so you know when all your expenses are due. You can even set up bill reminders, so you don't have to worry about forgetting and incurring a late fee. Since you can also get a free credit score with Mint, it's a great way to track your budgeting habits and watch your score and savings grow. iOS, Android

Fudget: A more simple approach, this app lets you create lists of all your income and expenses, and set them up as recurring events for future budgets. There's no particular timeframe, which means you can choose what works best for you — weekly, monthly, or whatever. The user interface is designed to be learned quickly, with features like dragging to reorder items. iOS and Android
SEE ALSO: 7 New Year's Resolutions That Will Save You Money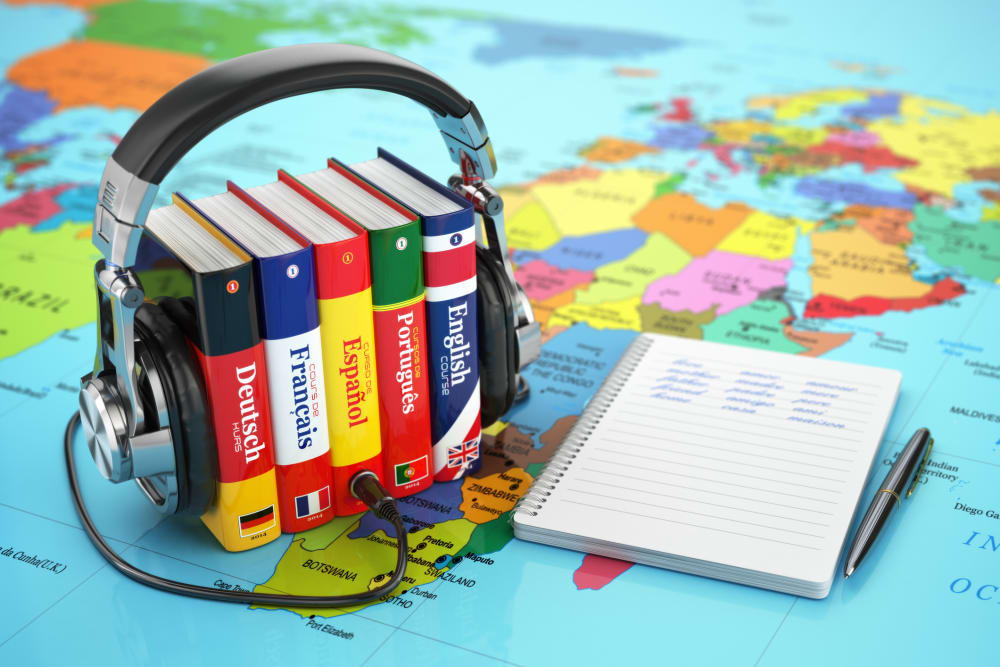 Learn a New Language
Whether they want to be a more self-sufficient traveler, or just turn two years of high school French into a marketable skill, plenty of people dive into learning a new language every year. This is one of those resolutions where the best method for you depends largely on how you learn — which could be visually, through immersion, or even by playing a game.
Duolingo: This is probably the most popular free language-learning app. It's received excellent reviews from critics, and offers a large amount of languages to learn how to read, listen, write, and speak. Choose from English, Spanish, French, German, Portuguese, Italian, Dutch, Irish, Danish, Swedish, Russian, Ukranian, Esperanto, Polish, and Turkish for now. And note that the list continues to grow over time! iOS, Android

HelloTalk: Great for immersing yourself in learning a new language with a native, this free app allows you to connect with other users who have similar goals. Practice your new language skills with native speakers through text and audio messages to get the structure and pronunciation perfect. iOS, Android

Memrise: Learn a new language by playing as a spy with this free app. Grow and perfect your skills so you can convince enemy agents you're on their side, as well as finding fellow agents to team up with. There's a pretty extensive list of languages to choose from, including French, Spanish (from Mexico or Spain), German, English, Chinese, Japanese, Korean, Turkish, Russian, Polish, Swedish, Norwegian, and more. iOS, Android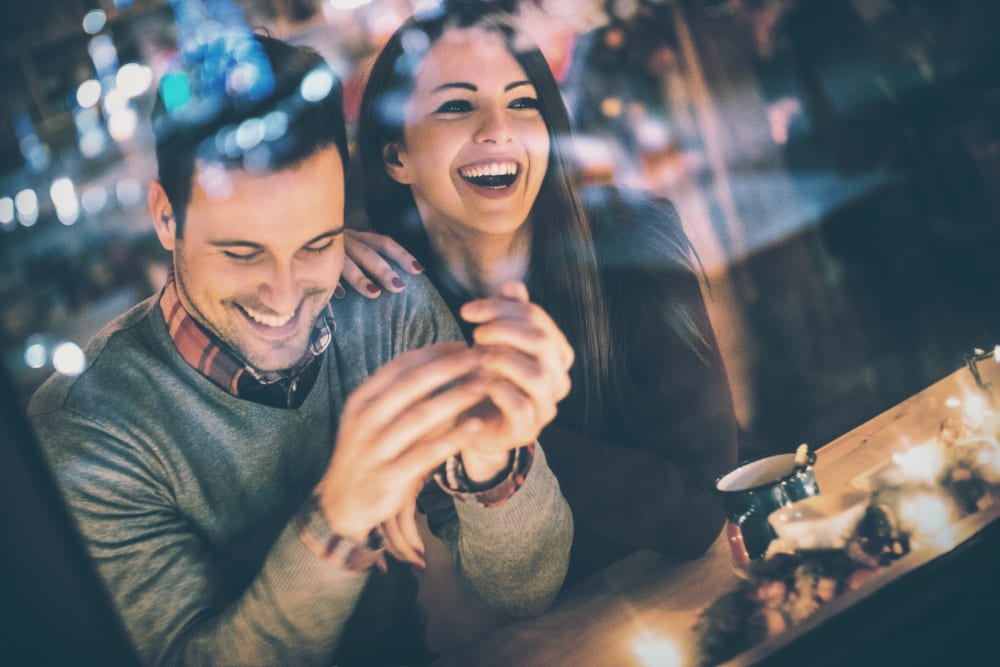 Have More Date Nights
Anyone who's ever been in a long-term relationship knows that it's easy for things to become routine and maybe feel a little... stale. Date nights are a great way to keep things fresh, and it's even better if couples can plan them together.
Couple: Great for long-distance couples and those that don't live together, this free app is a great way to keep in touch, flirt, and plan those super-important special nights together. Share videos, voice messages, and photos through the app, find restaurants and other venues to suggest for date nights, and share the cute and mushy "Thumbkiss" with each other. iOS , Android

ChefsFeed: It's not really for couples, but this app can make your next date night more interesting. Instead of risking disappointment from a new take-out place, use this app to get recommendations on your next dining experience from real chefs — think David Chang and Mario Batali. Follow your favorite chefs on the app to get their dish recommendations, insights on dining out, and more. iOS, Android
SEE ALSO: 5 Steps to Create Your Perfect Household Budget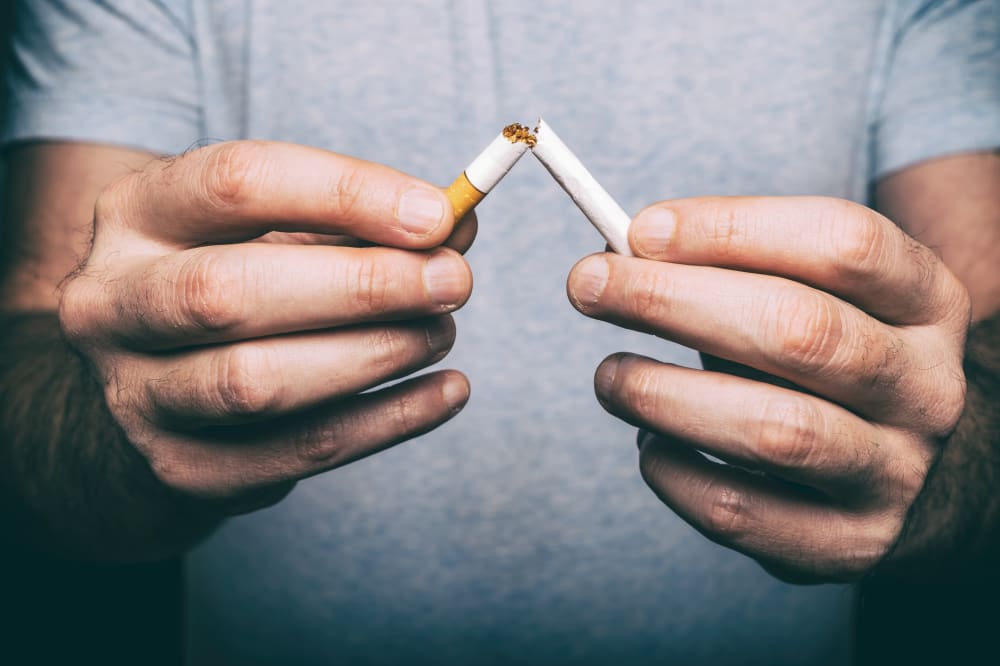 Quit Smoking
This is undoubtedly one of the hardest resolutions to keep, just because of the nature of the habit. But the good news is that there's several apps that provide great support and tracking to keep your motivation going when you're craving a cigarette.
Kwit: This app uses game techniques to motivate you and reward your milestones. It'll tell you how much time has passed since you officially quit, the amount of money you've saved, and the number of cigarettes you haven't smoked. Plus, there's 60 achievements to unlock, and you can share your progress with your friends and family via social media and by email. iOS, Android

QuitNow!: Similar to Kwit, but with a more simplified approach, this app tracks the same parameters. It also shows the health improvements your body should be going through as a result of quitting, based on the indicators from the World Health Organization. You can also unlock achievements with this app, and share them with friends and family via social media. iOS, Android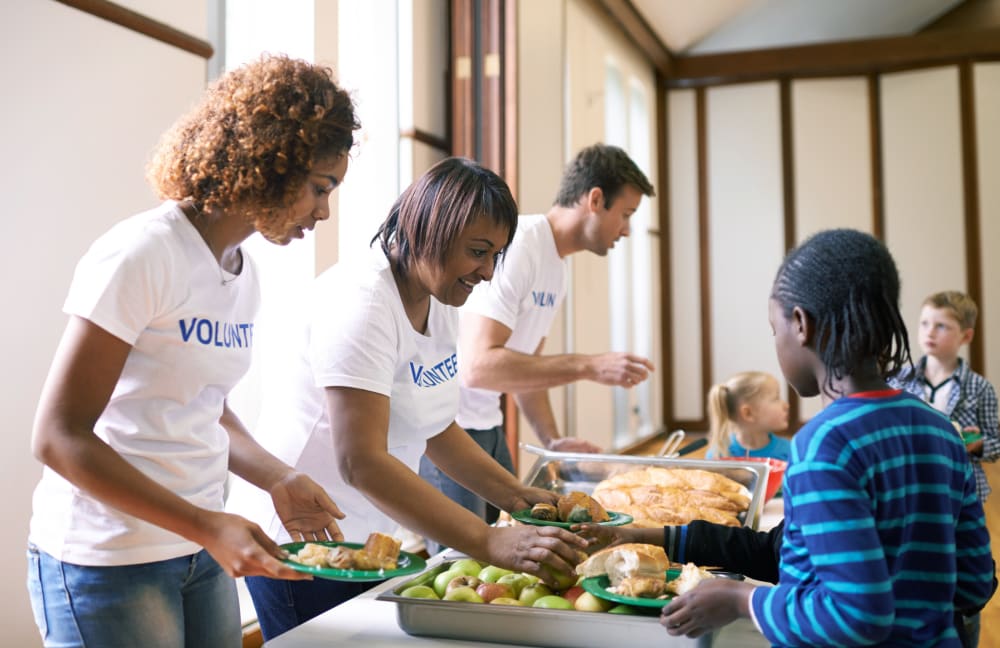 Volunteer More
If you're feeling spurred to give your time and do some good in the world, but aren't sure how to get started, here's some unique apps to check out.
BeMyEyes: This one is only available for iOS unfortunately, but it's a very cool way to help blind people from anywhere whenever they need it. A blind user will send a request for help. Then, when you choose to take on the request, a live video connection will be set up. You assist the blind person with whatever they need, which is often simple things like reading labels.

GiveGab: Unfortunately, this is another one that's only available for iOS. However, it's still a really great way to connect with local volunteering organizations to see what's out there. You can even see where others are volunteering and share your experiences.

Ripill: This app will let you help others on a smaller scale. It's meant to keep users engaged and inspired to do good everyday, and help you connect with others nearby who are doing the same. The best thing about this app might just be the "good news" section that'll show you published good news from around the world. We could all use a little more good news these days! iOS, Android
SEE ALSO: Deduct Your Dry Cleaning! The 10 Most Overlooked Tax Deductions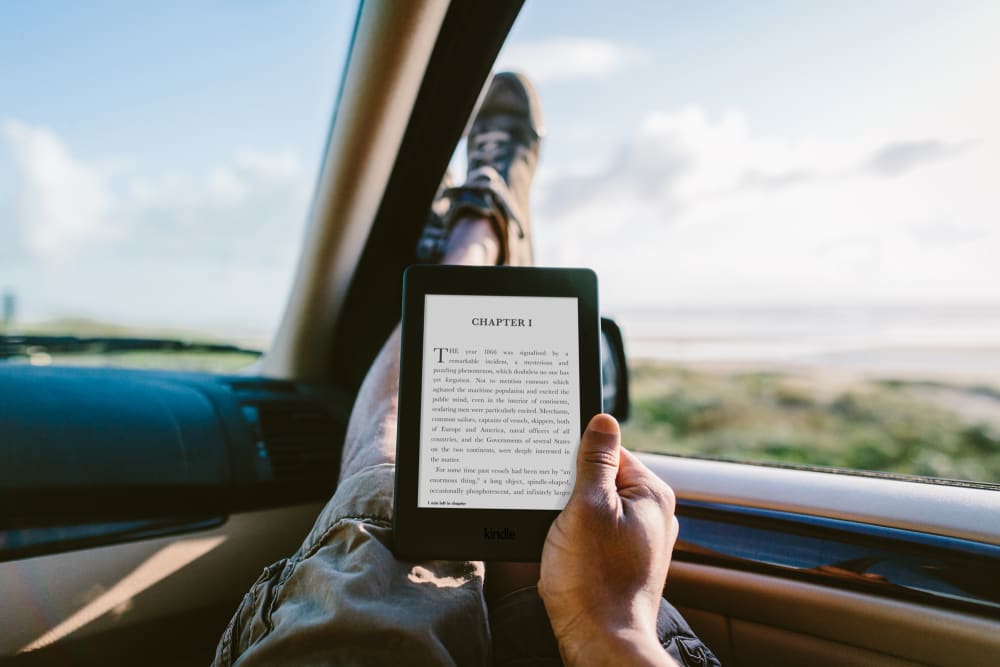 Read More Books
Maybe you've got a stack of books you've been meaning to read, or you just want to spend your time doing something more valuable than scrolling through your Facebook feed. Whatever your reasoning, a good place to start is with the site Bookbub. While it's not an app, you can set your preferences for what kinds of books you want to read, and then you'll receive an email with free picks every day for a variety of platforms.
Goodreads: Read book reviews by your friends and other Goodreads members and plan a list of picks you want to read so that you're never stumped on what to read next. Let your friends know what you're currently reading, and provide status and page number updates as you go. Building your virtual bookshelf is even easier with the handy barcode scanner, or use it to access book info when you're away from home. iOS, Android

Kindle: Probably the best-known app, you don't have to have a physical Kindle anymore to utilize Amazon's ebook services. The app allows you sync across devices, borrow books from your local library, and of course purchase ebooks from the Kindle store on Amazon. Also, if you're a Prime member, Amazon recently introduced free Prime reading, and it has quite a few titles you can easily download and start reading whenever you're ready. iOS, Android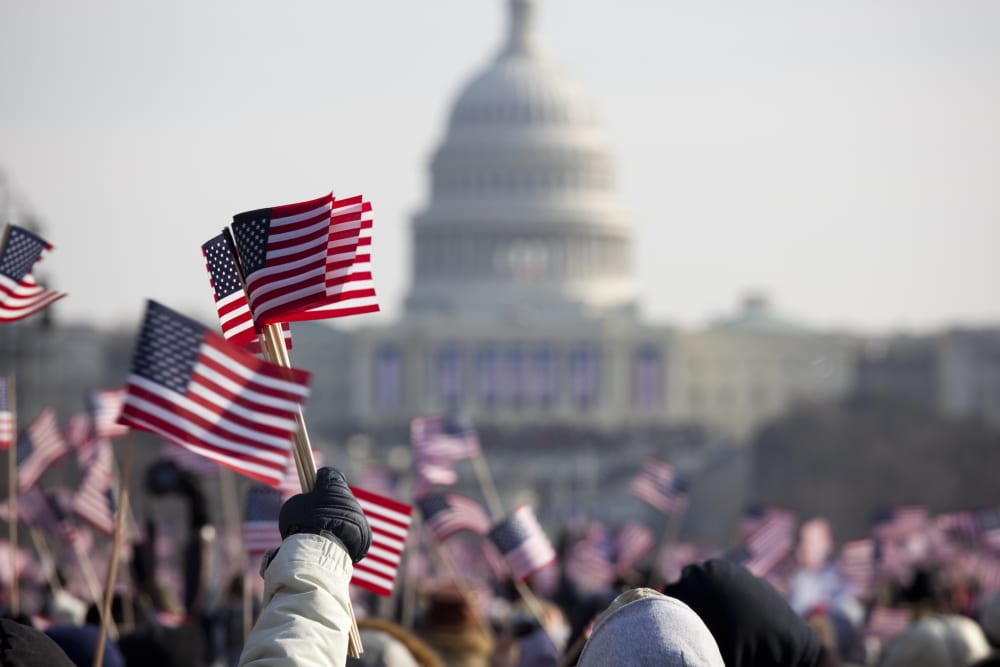 Be More Politically Active
Countable: No matter how you feel about politics, it can still be beneficial to know what the issues are, and especially where your representatives stand. This app shows you short summaries of House and Senate bills, arguments both for and against them, and lets you make a choice.
It will also inform you as to how the bills are likely to affect you, as well as how much the legislation costs. You'll also see how your stances on the issues line up with your reps' stances, which can help you hold them accountable and perhaps affect your votes in the future. iOS, Android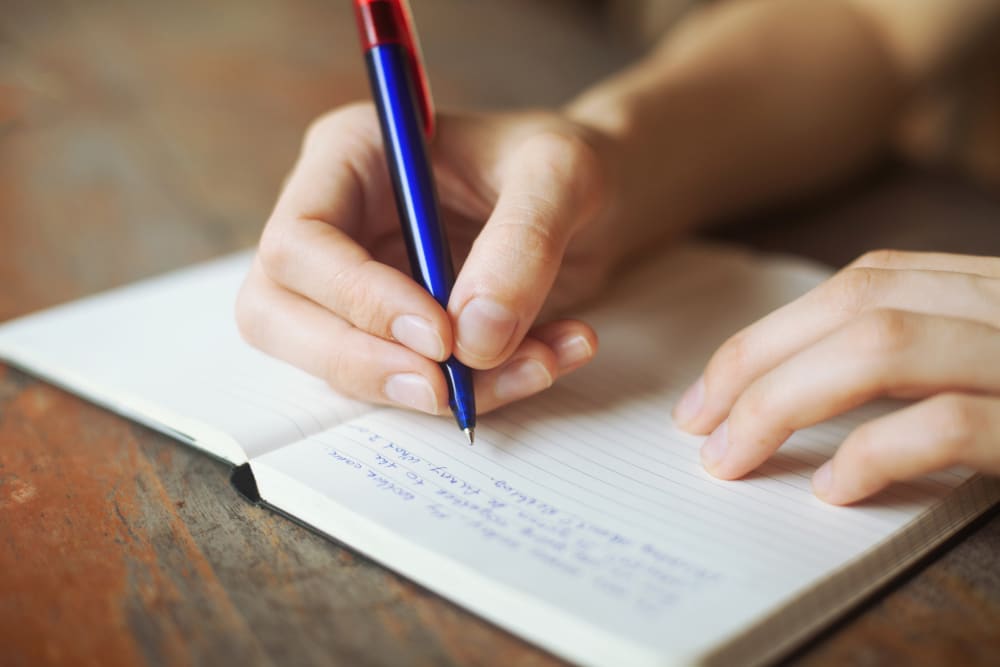 Keep a Regular Journal
There are any number of reasons as to why you might want to keep a journal. Bullet journaling has become crazy popular recently, but it involves carrying a notebook around with you. Creating a journal on your phone or other portable device makes sense, but using the memo or notepad function feels disorganized at best. Fortunately, these apps provide a great digital alternative to hiding a diary under your mattress.
Penzu: If you wanted to get into digital bullet journaling, this app could certainly accommodate it. It features unlimited journaling, customizable covers, password-protection capabilities, encryption capabilities, photos and tags, and more. It puts a high focus on privacy, which should enable some people to feel relaxed enough to be totally honest in what they write. iOS, Android

Diaro: Similarly, with this app you can also protect your journals with a security code, and organize your entries using folders and tags. Swipe between entries, attach and capture images, change the app color, and more to personalize your journaling experience. iOS, Android
SEE ALSO: Use This Service to Connect Apps and Save Money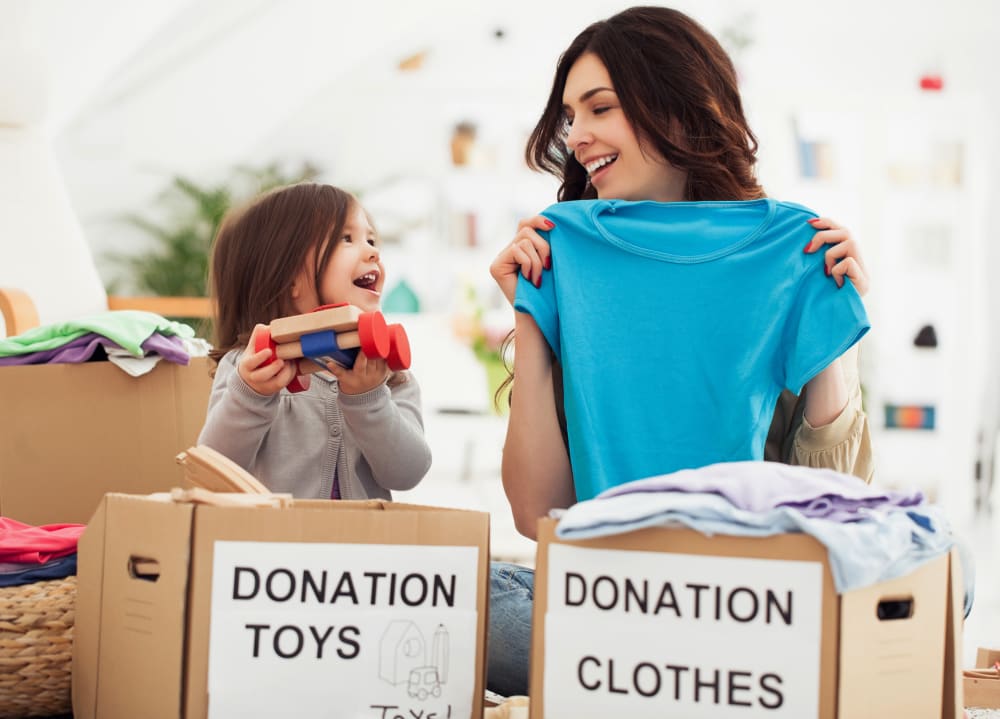 Get Organized
Whether you want to organize first and then declutter or you'd rather do it the other way around, the decluttering process can be much easier than you might think. Do you have extra Amazon boxes lying around? You can actually pack clothes, shoes, appliances, and anything else you that'll fit into your old boxes, print out a customized address sticker for your local Goodwill, and then let UPS and the USPS handle it from there. They'll take your box of donations to the closest center, free of charge.
Sortly: Unfortunately, this is another app that falls into the iOS only pile. But the good news is that for any Android users, there's also a website. This app makes it easy to organize all of your belongings into folders to keep it all neat. Label your items with QR labels, which keeps things organized and also anonymous if you're moving.

Snupps: Take pictures of all your items and upload them with this app, then add optional details and then store them on virtual shelves. Collections can be kept private, or if you want to share them with your friends, you can. The app makes curation easier, and also allows you to browse and network. iOS, Android

Heirloom: If part of your decluttering process involves sorting through years of family photos, this app is just what you need. It features unlimited free scans, custom filters, crop and rotation capabilities, and more. Plus you can share them to social media, or privately with friends and family in Heirloom groups. iOS, Android
Readers, what are your resolutions? Will you be using any of our app suggestions to help you succeed? Let us know in the comments below!
---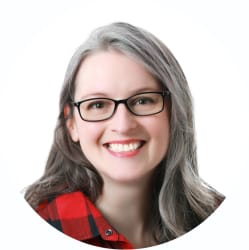 Senior Staff Writer/Consumer Analyst
Julie's work has been featured on CNBC, GoBankingRates, Kiplinger, Marketwatch, Money, The New York Times, Real Simple, US News, WaPo, WSJ, Yahoo!, and more. She's extolled the virtues of DealNews in interviews with Cheddar TV, GMA, various podcasts, and affiliates across the United States, plus one in Canada.
DealNews may be compensated by companies mentioned in this article. Please note that, although prices sometimes fluctuate or expire unexpectedly, all products and deals mentioned in this feature were available at the lowest total price we could find at the time of publication (unless otherwise specified).