The Retina iPad mini & iPad 2 Both Cost $399, But Which Would You Buy?
Among the information imparted unto the world by Apple at its "a lot to cover" event yesterday was the company's revamping of its line of iPads and iPad minis. This shocked no one, as that's exactly what was rumored to happen.
What is shocking, however, is that Apple has set two of its "competing" items at the same price point. As of November, you'll be able to buy the top-of-the-line Retina iPad mini, with all its fancy A7 chips and Retina displays, for $399 — which is what it costs to pick up the two-and-a-half-year-old iPad 2, with it's two-and-a-half-year-old specs.
It's always been possible for an Apple shopper to take a lower-level product and upgrade the specs so that its price surpasses that of the higher-rung model, like if a customer enhances the innards of a 13" MacBook Pro so that it ends up being more expensive than the base 15". But never have two similar products existed side-by-side, as-is for the same sticker price.
Even stranger is the fact that the new iPad mini's price is $70 higher than the original $329 price of the old iPad mini. (After the announcement Apple knocked the first-gen iPad mini to a "bargain" price of $299.) But normally, when a new generation usurps the former, its price point will mimic that of previous generations; after all, every generation of iPad has started out costing $499. So in other words, the iPad mini with Retina should cost just $329.
How to Spend Your Money: Bigger and Older, or Newer and Smaller?
While Apple will probably argue that the Retina technology on the new iPad mini demands a price increase and the media may suggest that Apple is targeting two widely different audiences with the same budget, the fact remains that this price shuffle is an odd thing for Apple to do. What's more, CNET reminds us that even the original $329 price tag for the mini was considered steep in 2012; this jump towards full-iPad pricing could thus be seen as even less appealing — and it effectively leaves consumers to compare two items that cost the same but sit at extremely different points in their product cycle.
But is the almost 3-year-old larger iPad 2 the way to go? Or is the smaller, faster, and lighter iPad mini with Retina the best bet? Is Apple employing a devious master plan? Can you stomach spending more on the newest iPad mini? Let us know in the comment section below.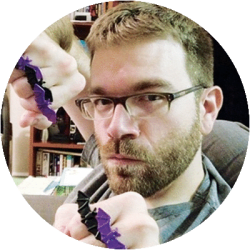 DealNews Contributing Writer
Jeff Somogyi is constantly trying to come up with ways to surprise and delight audiences the world over. He takes humor seriously ... too seriously. (Honestly, we've never seen him laugh ... it's kinda creepy.)
DealNews may be compensated by companies mentioned in this article. Please note that, although prices sometimes fluctuate or expire unexpectedly, all products and deals mentioned in this feature were available at the lowest total price we could find at the time of publication (unless otherwise specified).