The Pros & Cons of a Tablet for a Student, at 3 Different Price Points
While your student might not need a tablet for school, many people are planning on buying one this year. We're here to make sure you don't abandon your budget-savvy senses.
A few weeks ago, we listed tablets as one of the 10 things you should not buy for a college student this year, and we continue to stand by that assessment, when it comes to parents who can only afford the bare necessities for their kids.
However, according to recent figures from American Express, tablets came in right behind laptops as the top two devices parents intend to buy for their kids this school year — beating out even scientific calculators and cell phones! In fact, there was a 5% increase this year in consumers who planned on buying a tablet for the back-to-school season.
Thus, there are clearly plenty of parents and kids out there who are considering a tablet. But that doesn't mean you should abandon your budget-savvy senses! In order to help you decide whether to take the student tablet plunge, here's the full breakdown on tablets for every budget.
Every Budget Wins with a Super Cheap Tablet
Price Range: $10 to $150
Best Example: Refurbished Lenovo IdeaTab A1000L 7" 8GB Android Tablet for $59.99 with free shipping (a low by $34)
Pros: Affordable, eBook textbooks
Cons: WiFi only, no dedicated keyboards, may lack Google Play

These are the impulse-buy tablets, a.k.a. the models so cheap you'd be crazy not to throw one in your kids' backpack. Ranging from simple media players to refurbished middle-tier tablets, these models may seem like a frivolous purchase at first glance. However, they do offer a genuine benefit: eBook textbooks! Although not all reading lists will support this option, your student's young spine will appreciate any backpack weight reduction. Lower-tier models usually lack 4G coverage, but you'd be hard-pressed to find a college that didn't have campus-wide WiFi these days.

Unfortunately, there are a few drawbacks to this budget-friendly option. The vast majority of these tabs are running a legacy Android OS with nary an update to be seen, which could limit your grad's app choices. More annoyingly, the very lowest tier of these devices tend to run proprietary versions of Android that lack support for Google Play entirely. Additionally, you probably won't find a dedicated keyboard dock for this class of tablet. That means your kid will either also need a laptop, or they can look forward to writing all their papers in a computer lab. Also, don't forget the caveats that come with buying a refurbished item, if you opt for second-hand savings.



Your Kid Wants a Mid-Range Tablet
Price Range: $150 to $350
Best Example: Apple iPad mini with Retina 16GB WiFi Tablet for $299.99 via this link and .edu email address with free shipping (a low by $20)
Pros: Larger sizes, 4G availability
Cons: More expensive without gaining educational upgrades

Buying a mid-range tablet for a college student doesn't offer many educational advantages over the cheaper models, but these are the tablets your kid is most likely to request. Tablets in this price range include the nicer Androids, as well as older iPads and Surfaces. With the possible exception of legacy Surfaces (which we'll get to in a moment), you won't find anything like a laptop replacement here. You will find a 1080p display (or better), dual- or quad-core processing power, better front and back cameras, and a generally more ergonomic design than the ones offered by cheaper tablets.

There's nothing inherently wrong with any of these tabs; in fact, they're awesome. There's a wide range of large tablets in this class, and many models boast 4G capability. With the addition of a keyboard dock, some of these tablets (such as the previous-gen Windows Surfaces) make excellent temporary stand-ins for a laptop. Sure, they can't handle hard-core processing and long hours of typing, but they might be a great choice for taking notes in class.

The bottom line with this class of tablet is that your teen probably already has access to one. These are the mainstream, flagship tablets, and odds are pretty good that you've bought one for the whole family to share. In that case, send the family iPad to college with Junior and grab an iPad Air 2 in September to keep yourself company in that empty nest. Otherwise, we recommend buying a cheaper tablet to get more educational bang for your buck.



Replacing a Laptop is More Expensive Than Buying One
Price Range: $350 to $1,000+
Best Example: Microsoft Surface Pro 3 12" 64GB Windows Tablet with Surface Pro Type Cover for $928.99 with free shipping (not a low)
Pros: The closest thing you can get to a laptop in a tablet
Cons: Extreme cost, expensive accessories

When we're talking about high-end tablets, we mean the cream of the crop: current-generation iPads, top-tier Androids like the Google Nexus and Samsung Galaxy Tab S, and the Microsoft Surface Pro 3. Some of these egregiously expensive tablets are worth every penny for the average user, but let's be clear: the only one that offers an advantage to college students is the Surface Pro 3.

When it comes to laptop replacements, the Surface is the only game in town: "The Surface Pro 3 is the first Surface device I feel confident in saying I could get away with using as a primary PC device," CNET's reviewer said, albeit with some trepidation. The general consensus from tech critics is that Microsoft's baby has come the closest to closing the gap between laptops and tablets. The benefits for your kid are clear: the large, 12" display and excellent keyboard make for easy word processing; the included stylus offers impressive, natural note-taking; and hey, Skype is even pre-installed for calls home.

Unfortunately, the disadvantages of buying such a high-end tablet for a college student (or anyone) all come down to cost. As with any Surface tablet, the Type Cover keyboard accessory is essentially mandatory but sold separately. The Microsoft Office Suite is also mandatory and sold separately, but there's a chance your student can get a copy for free from their university. Still, it's telling that we haven't seen a single discount on this tablet as of this writing. And at the end of the day, buying the current-gen Surface is more expensive than buying a MacBook Air — or a much cheaper Windows laptop.

So readers, what sort of tablet would you send to college? Or do you think that tablets have no business matriculating? Share your opinions in the comments below!
---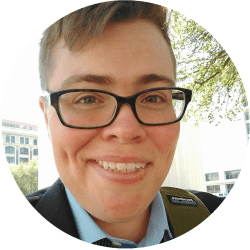 Former Senior Blog Editor
Michael added the finishing touches to most of the Blog articles on DealNews. His work has appeared on sites like Lifehacker, the Huffington Post, and MSN Money. See him rant about video games by following him on Twitter
@ThatBonebright
.
DealNews may be compensated by companies mentioned in this article. Please note that, although prices sometimes fluctuate or expire unexpectedly, all products and deals mentioned in this feature were available at the lowest total price we could find at the time of publication (unless otherwise specified).