How to Buy Camping Equipment and Hiking Gear
Buying gear from thrift stores and other campers can save you a ton. Just be prepared to splurge on hiking boots and socks.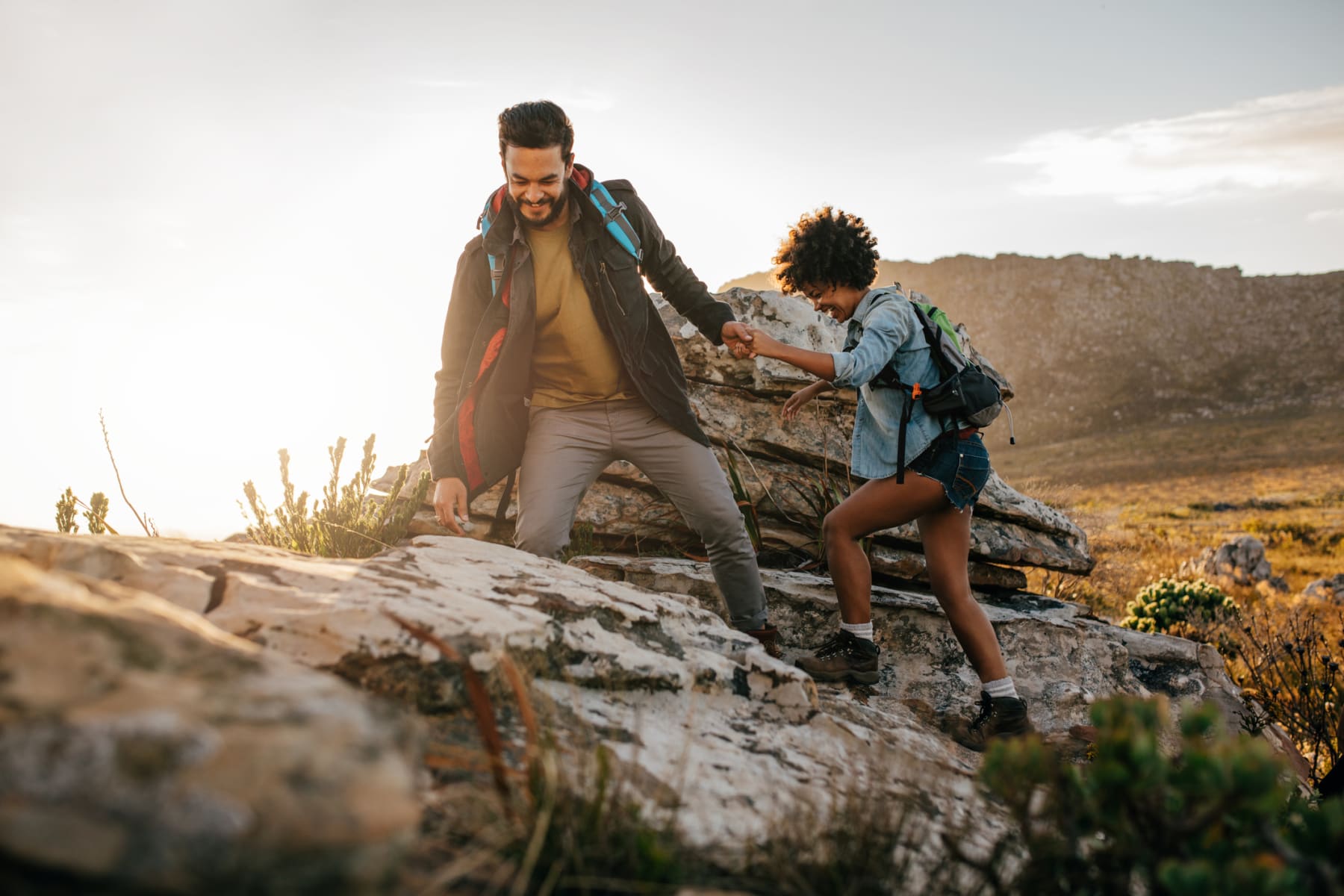 If you have the right hiking and camping equipment, you can get more out of the great outdoors. And you don't have to spend a fortune to enjoy nature. With this guide, we'll show you how to save and when you really do need to splurge.
Only Buy Outdoor Gear You Need
New campers are often tempted to load up on gear — which they then have to schlep up and down a mountain. The easiest way to save money on a piece of equipment is to simply not buy it. If you're just starting out, plenty of websites publish basic hiking and camping checklists. You won't need every item listed, but they're a good starting point.
The easiest way to save money on a piece of camping equipment is to simply not buy it.
TIP: When you get back from a camping trip, lay out everything you brought. Then make two piles: one for everything you used and one for everything you didn't. You might be surprised; even veteran campers are prone to overpacking.
Buy Used Camping Equipment
Hikers are a friendly, hand-me-down kind of bunch. While you probably don't want anyone's used socks, lots of people sell tents, stoves, and other outdoor essentials with plenty of life left in them.
Facebook Marketplace and Craigslist are always good places to look. Also try to find trail preservation societies, volunteer maintenance groups, and group hikes near you. You can do some good, make friends, and score deals — all at the same time!
Niche internet forums are also great spots to find used hiking gear. WhiteBlaze is an especially popular online forum for hikers and campers. Named for the blazes that mark the Appalachian Trail, WhiteBlaze is a great place to talk about hikes, routes, gear, and camping — and buy secondhand gear.
If you really need an item and none of your new friends are selling, start looking at secondhand stores. Depending on your location, local thrift stores may be teeming with gear.
SEE ALSO: 11 Ways to Get Cheap Gym Memberships in 2020
That said, be wary of Army/Navy stores selling hiking and camping gear. "Military grade" doesn't always mean tough and practical; more often it means "heavy" and "built by the lowest bidder." Sometimes retailers will also sell secondhand gear. REI, for instance, hosts periodic "garage sales" at its local retail outlets, where it sells discounted used gear.
If You Must Buy New Hiking Gear, Buy Local
Hiking gear is often tough to evaluate online. You might love the reviews for a bag, only to find out that the build quality isn't what you expected, or it's missing a critical feature.
If you're buying new gear, try to find a local outfitter. You'll probably pay a little more than you would online, but having friendly, knowledgeable experts nearby could be more valuable in the long run — especially if you're completely new to hiking and camping.
Look Beyond Name Brands
Brand-name gear is tempting, but you'll often pay a premium. Before you pull the trigger, make sure it's worth it. Yeti, for one, sells a 5-gallon bucket for $40 — and if you want a lid, you'll pay another $30. While this is an extreme example, you probably don't need a $200 stove to go car camping; a simple Coleman should do fine.
Tents are another excellent example. If you don't need an ultralight tent, plenty of less-expensive models will fit the bill. (Make sure you buy a matching tent footprint to keep your tent floor away from rocks, sticks, and dirt.)
Be Careful With Online Reviews
While retailers like Amazon and Walmart sometimes offer good deals, be wary of their reviews. Lots of people buy gear they don't need or understand, and leave unfairly critical reviews. Conversely, many people set up tents in their backyard on a sunny day, and march immediately to Amazon to post a 5-star review. Sadly, that 5-star review won't keep you dry in a leaky tent.
Lots of people buy camping or hiking gear they don't need or understand, and then leave unfairly critical reviews.
Give more weight to reviews at specialty sites like REI, Mountain Warehouse, or Backcountry. Better yet, seek out gear reviews from hiking forums! The more niche the site, the more likely you'll get reviews from knowledgeable buyers.
Outdoor Equipment to Splurge On
There are a few items you should be prepared to spend some money on: shoes, socks, and backpacks.
Shoes
Solid shoes are the difference between a fun hike and a miserable forced march. Make sure your footwear matches your foot shape. Take your time and find a boot that fits well! Focus on the fit, not the brand.
If you hike through rocky terrain, consider hiking boots with good ankle support. Avoid waterproof boots if you're not going to be hiking through snowy, wet, or muddy terrain — they don't breathe as well as regular boots.
Brands to consider include Keen, Merrell, Salomon, and Arc'teryx. You should expect to spend $80 to $200, depending on brand, your size, retailer, and sales.
Socks
Bad socks are a recipe for painful blisters. Ditch cotton socks in favor of wool. Wool socks are usually more expensive, but they're odor-resistant, keep your feet warm even when wet, and don't bunch up like cotton socks. Go heavyweight for colder temperatures and lightweight for summer hikes.
SEE ALSO: How to Keep Clothes From Fading
Smartwool is both good and popular, but their socks typically run from $15 to $25 per pair. People Socks makes outstanding socks for much less ($30-$40 for four pairs).
Backpacks
If you'll be carrying more than a couple of pounds, invest in a quality backpack. Key features to look for include the following:
A lifetime, no-questions-asked warranty
A waist strap for support, in addition to the usual chest strap
The ability to carry a water reservoir
Some form of waterproofing or rain shield
Like shoes, you should try before you buy. Some stores even offer pack-fitting services. Brands to consider include Osprey, Gregory, and Deuter. You can expect to spend $60 to $120 for a quality day pack, but expect it to last for years.
Readers, what are your favorite camping and hiking buys? Do you have any advice for first-timers? Let us know in the comments below!
---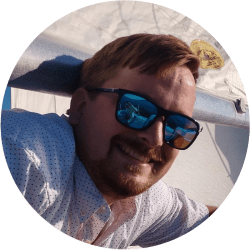 Contributing Writer
Sean is a freelance writer and photojournalist working in the Hampton Roads region. He has been a writer, adventure motorcyclist, drag racer, data nerd, shade-tree mechanic, and tornado chaser. Recommend good beers to him on Twitter at
@wxgeek
.
DealNews may be compensated by companies mentioned in this article. Please note that, although prices sometimes fluctuate or expire unexpectedly, all products and deals mentioned in this feature were available at the lowest total price we could find at the time of publication (unless otherwise specified).