The PS4 and Xbox One Will Be Up to $50 Cheaper Next Year
Wait four months to get 9% off on the PlayStation 4 and five months for 10% off the Xbox One.
With the next-gen PlayStation 4 and Xbox One arriving on November 15 and November 22, respectively, the obvious question is: When can you find a deal on them? Unfortunately, the answer is a little bleak; you shouldn't expect any deals at all on the base console, and don't expect them to see any Black Friday discounts the following week. However, based on our historical data from the release of the previous generations, we do expect to the prices of these consoles to fall. Your patience won't do anything to bolster your 1337, day-one gamer cred, but will save you some leet loot.
Wait 4 Months to Buy the PlayStation 4, Get 9% Off
After the PlayStation 3 was released in November of 2006, it took four months until we saw the larger, 60GB model get discounted 9%. It took the smaller 20GB version four more months to see a discount, but when it did, it was also 9% off. Since there is only one version of the PS4 this time around, we're predicting that we'll start seeing sales on it sooner rather than later; in March, expect to see the PlayStation 4 drop to as low as $364. For many of you, four months might sound like a long time to wait to save $36 off, especially if you're champing at the bit to play the next-gen games, consider this: games will still be there in four months and in five months, many of those games might be as cheap as $20.
Wait 5 Months to Buy the Xbox One, Get 10% Off
Five months after its debut in November 2005 the Premium version of the Xbox, which included a 250GB hard drive and wireless controller, saw its first price drop of 10%. Four months later the Core version of the console (without a hard drive) received a the same percentage discount. Since this time around Microsoft is trying to keep things simple with only one SKU, we predict that the Xbox One will fall to $449.99 after five months; you'll save about $50 if you buy an Xbox One in or around April 2014. As we mentioned above, after five months the original line-up of games should be cheaper, too — as low as $20 — so waiting actually affords you a lot more in savings than at first glance.
More Immediate PS4 & Xbox One Deals
In the weeks (and months) after the consoles' release dates, you're going to see a lot of bundle deals, but be wary of them. Last time around on this roller coaster, we saw consoles packaged and sold together with games and accessories as early as their release date. However, the savings on these bundles are dubious and slight. Sure, the more you really want the bundled extra games and accessories, the better the deal is, but if you're thinking of buying a lot of stuff you don't want just to get the console, you really shouldn't click that purchase button.
For the first couple of months after both consoles' debut, the only "deal" is going to be just finding one in stock; when there is inventory, these consoles are going to sell out faster than a ... super fast thing that sells out! If just owning either of the new consoles ASAP is a priority, then consider setting up an email alert for the console of your choice. It'll increase your chances of actually getting one, as you'll be notified when we post a deal on one. Do keep in mind that these consoles are going to be so in-demand that even bundle deals of modest savings will likely sell out quickly.
In the end, the best thing to do is to wait. Not only are both consoles going to see price drops four to five months after their debut, but the release-day game titles should also be cheaper then as well. Plus, with both Sony and Microsoft rushing to beat each other to the punch, you can bet that there are going to be plenty of bugs in the original run of consoles. Bugs which should be taken care of after a few months and several UI patches. Save yourself some money and headaches by delaying your gratification, if only for a while.
---
Related DealNews Features: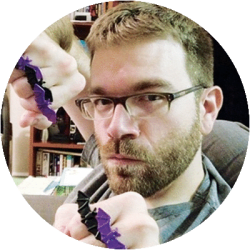 Contributing Writer
Jeff Somogyi is constantly trying to come up with ways to surprise and delight audiences the world over. He takes humor seriously ... too seriously. (Honestly, we've never seen him laugh ... it's kinda creepy.)
DealNews may be compensated by companies mentioned in this article. Please note that, although prices sometimes fluctuate or expire unexpectedly, all products and deals mentioned in this feature were available at the lowest total price we could find at the time of publication (unless otherwise specified).