The Most Dangerous Toys of 2015: Watch Out for Poo-Dough That Isn't Gluten-Free
You probably could have guessed a sword toy would be problematic... but why a doctor's playset?
Ah, the holidays! They're a wondrous time in a child's life. Lights, songs, presents! Why ruin all that fun by getting your kids toys that will harm them? That's not very cheery and in the spirit of things! (Unless you celebrate some Cthulhu-type holidays.)
Thankfully, the kind folks over at W.A.T.C.H. (World Against Toys Causing Harm, Inc.) are, well, watching out for your kids. As in years past, this group has put together its list of the season's worst toys. Although some items on this list are pretty obvious, others are a bit more curious — like Poo Dough and a doctor's play set.
As such, some items seemed to warrant a bit of gentle ribbing. But, all joking aside, click through to see the quite serious reasons that some of these toys have been banned.
Poo-Dough
Though in poor taste, that's not why it made the list. The real reason is because of its actual taste! Or, at least, an ingredient used to make the dough: Wheat. There's no warning on the poo dough containers that the item contains an allergen; only the throw-away packaging notes this.
It's weird that faux-poo contains wheat though, because the real thing so often contains corn. (I'll see myself out?)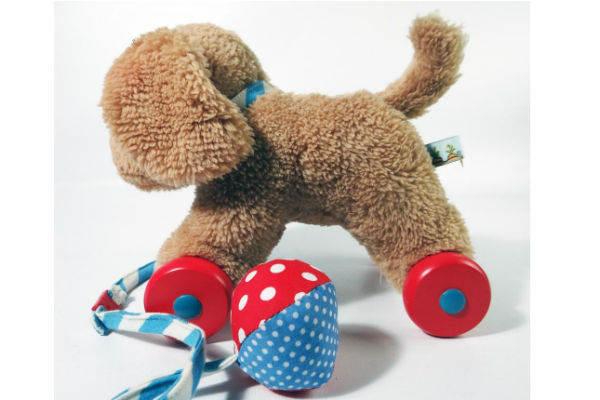 Skipit's Wheely Cute Pull-Along Dog
The tiny blue "hub caps" that hold the wheels onto this dog toy can pop off, posing a choking hazard to any kid who's yet to be taught not to eat things that fall off of dogs. Strangely, no one is batting an eye at the questionable tag placement on the thing.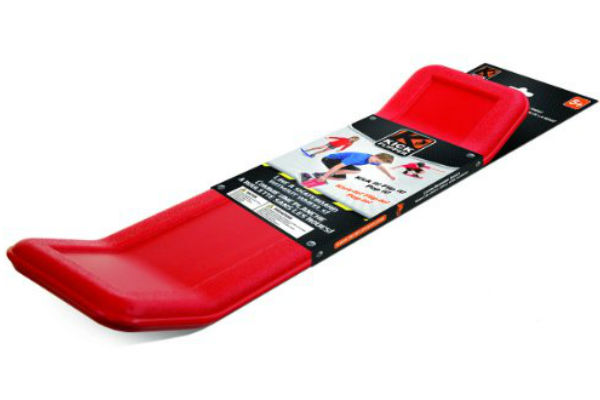 Kick Flipper
Though on this list due to the lack of warnings to wear protective gear, let's identify the more egregious thing about this gift: It's a board. You are buying a board.
Even worse, the manufacturers have the hubris to boast about this and rub it in your face, right on the packaging, by touting, "Like a skateboard without wheels!" Jerks.

Teenage Mutant Ninja Turtles Leonardo's Stealth Sword
No holiday injury is more classic than "sword to the face", as it has been happening since... well, probably since the early 90s, when the original TMNT cartoons were on. (Oh, or maybe back as far as the middle ages, when real swords were still given to kids as gifts, because: Invaders.)
We'd like to add a secondary hazard warning of our own for this one: The hazard of being sued by Disney for selling a saber, with lights. A non-copyright-infringing "saber of light"? Tell that to the Mickey-suited goons who just knocked down your door.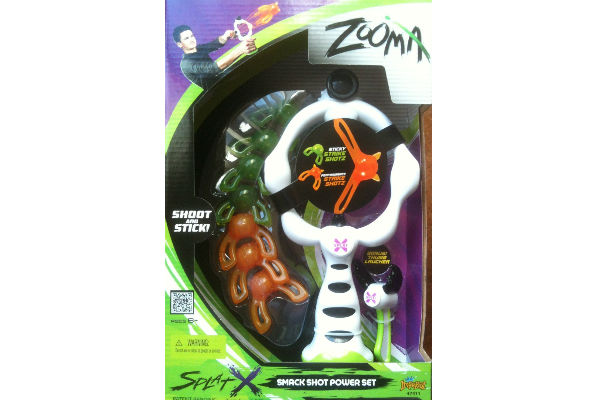 Zooma Splat X Smack Shot
Among the warnings included with this "reimagining" of a slingshot is the advice that "anyone within close distance ... should be alerted prior to firing." Why bother, when they'll be plenty alerted, when hit in the face anyway? Seems redundant and a waste of your breath.
Also: We're "rebooting" slingshots, for a whole new generation now? Maybe this will mean a revival for Dennis the Menace! (Who?)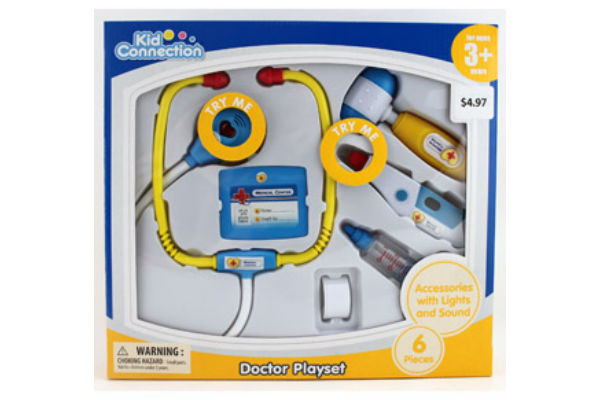 Kid Connection Doctor Play Set
"Among the medical devices included is a thin plastic 'tongue depressor.' Small children are effectively invited to introduce this implement into their mouths, presenting the potential to occlude the airway."
Fine. Agreed. But a larger issue is that this "doctor" play set doesn't come with either an extra-long scarf, blue box, or screwdriver (sonic or otherwise). Rip off.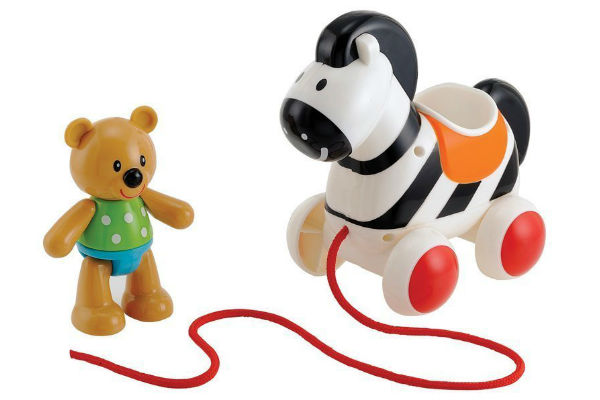 Early Learning Centre Pull Along Zebra
The bear wears a forced smile (or is it a rictus?), one that belies his deadly intentions. Though a stone-cold killer, the bear is way too smart to harm your child with its bare (bear) hands (paws). Instead, he's attached a way-too-long cord to his zebra minion/steed/familiar, that can get wrapped around your child's neck.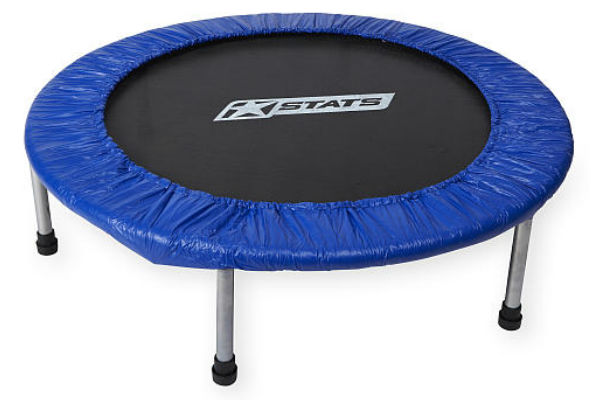 Stats 38" Quick Folding Trampoline
The makers of this trampoline clearly knew their inclusion on this list was coming, because they already put an insert into the box that says, "Landing on the head or neck can cause serious injury, paralysis, or death, even when landing in the middle of the [trampoline]."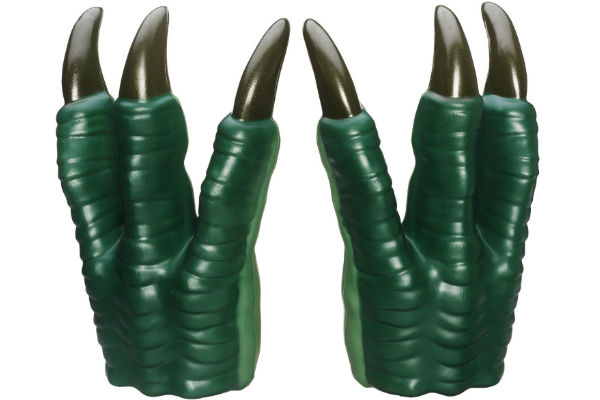 Jurassic World Velociraptor Claws
W.A.T.C.H.'s beef with these raptor hands is that they encourage your young 'un to "claw like a raptor," but don't warn of potential eye or facial injuries. However, that's taking things out of context!
What the toy manufacturer assumes you know is that they mean "claw" as in "claw your way up the corporate ladder." Just like the raptors did in Jurassic World, until they were the CEO of some doomed amusement park. (Spoilers!) So, clearly, if used as intended, no facial or eye injuries can result from that.
So ultimately, your best bet is to avoid these things like Santa avoids the Island of Misfit Toys!
---
Related DealNews Features: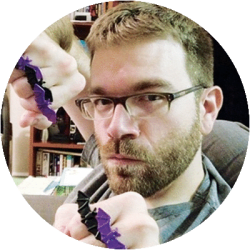 Contributing Writer
Jeff Somogyi is constantly trying to come up with ways to surprise and delight audiences the world over. He takes humor seriously ... too seriously. (Honestly, we've never seen him laugh ... it's kinda creepy.)
DealNews may be compensated by companies mentioned in this article. Please note that, although prices sometimes fluctuate or expire unexpectedly, all products and deals mentioned in this feature were available at the lowest total price we could find at the time of publication (unless otherwise specified).