The Most Bang for Your Boozy Buck: How to Pick a Good, Inexpensive Wine
An oncoming wine shortage could raise the price of your favorite vino, but an NYC wine expert shares tips for finding good cheap wine.
2014 is looking grim for wine lovers. Analysts at Morgan Stanley Research predict a shortage of nearly 300 million cases of wine this year, which will raise the cost of wine across the globe. And while some industry experts disagree with recent predictions, one thing's for sure, dismal grape harvests in France and California's never-ending drought aren't doing anything to help prices.
But a global shortage shouldn't mean having to pay more for your daily glass of vino. We contacted David Hunter, wine buyer at New York's Chelsea Wine Vault, and asked him for a few pro tips on picking good cheap wine, without going over budget.
Turn to New World Wines for the Best Values
While most wine stores boast multiple shelves of wines from France, Italy, and Spain, Hunter also recommends wines from other parts of the hemisphere. "New World wines deliver great value," says Hunter. "South Africa, Chile, and Argentina are putting out some great wines that are really affordable." Natura Carménerè (Chile, $9.99) is one of Hunter's picks for oenophiles who like big, complex, and spicy wines. "Chile produces some of the best value wines in the world and Carménerè is their pride and joy."
For undiscovered values, Hunter also recommends the Canary Islands, which are currently producing some amazing reds with zippy acidity and white pepper notes, he says. The Frontón de Oro Tinto (Canary Islands, $18.99) is his personal pick. As an added bonus, he states that many wines from this region pair well with a variety of foods.
And while many people may think Australian wines are predominantly big, alcohol-heavy shirazes, Hunter says cooler regions of Australia like the Yarra Valley are producing beautiful, delicate wines. As an example, he recommends the Innocent Bystander Pinot Noir (Australia, $18.99), a light, balanced, and elegant wine with light smokey, plum and red cherry notes."
Opt for Lesser-Known Regions and Grapes
Most people associate France's Bordeaux region with some of the world's best and priciest wines, says Hunter, but that isn't always the case. "You can find great wines anywhere," he says. For Bordeaux fans, he recommends the Château Les Gravieres Bordeaux Superieur 2010 (Bordeaux, $17.99). To save money, he also suggests looking for wines that feature the same grapes as Bordeaux, but are made in other regions. "Look for blends of Cabernet Sauvignon, Merlot, and Cabernet Franc," he says. For instance, we're all huge fans of Revelry Vintners The Reveler Walla Walla 2010 (Washington, $19.99), which is a Bordeaux-style blend that hails from Washington state. "Lesser-known grapes are sometimes cheaper," says Hunter. "People who like Pinot Grigio should try Vermentino, and people who like Pinot Noir will also like Blaufrankisch," he says.
"With France and Italy, if you steer away from the well-known regions like Burgundy and Tuscany, it's easier to find value wines," he says. In France, look for wines from Beaujolais, Languedoc-Roussillon, and Loire. In Italy, try wines from Sicily, Umbria, and Marche. Likewise, in the United States, Washington state and Oregon are producing some really good wines, and they tend to be less expensive than their more famous California counterparts.
Discover Uncharted Territory
One of the best ways to expand your palette is by trying new wines. Step out of your comfort zone and there are plenty of great value wines to be found. One such example is the Flor de Viseu Dão Tinto (Portugal, $11.99). "Many undiscovered values originate from Portugal," says Hunter. They are generally full bodied reds with deep and dark fruit complexity.
Likewise, Greece may not be the first country you associate with wine-making, but the island of Santorini is producing some of the best dry, crisp, and minerally wines that pair great with seafood. As an example Hunter recommends the Koutsoyiannopoulos Assyrtiko (Santorini, $21.99). "Part of the reason these wines are still undiscovered is because of their intimidating names, but don't be afraid as they represent some of the best white wines in the world," says Hunter.
For white wines, South Africa is another up-and-coming region. Hunter likes the Man Family Wines Chenin Blanc (South Africa, $12.99). Dry and crisp, Chenin Blanc wines from South Africa are zippy and have a nice baked apple and pear flavor, he says. They're some of the best wines from this emerging country.
So despite potential shortages, finding a great bottle of wine at a reasonable price isn't hard. Be open to new regions, try different blends, and never be afraid to ask for recommendations within your price range. As for wines to avoid, Hunter recommends avoiding mass-market wines. Smaller producers tend to focus more on the wine itself and less on their advertising campaigns. Also, avoid wines that borrow well-known appellations in their names. Chablis and Champagne, for instance, can only originate from France.
Do you readers have any favorite cheap wines? Care to share a beloved brand or blend? Let us know in the comments below!
---
Related DealNews Features: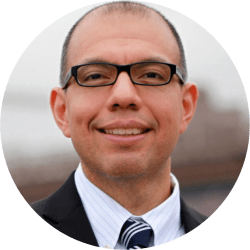 DealNews Contributing Writer
With over a decade of experience covering technology, Louis Ramirez has written for CNET, Laptop, Gizmodo, and various other publications. Follow him on Twitter at
@louisramirez
.
DealNews may be compensated by companies mentioned in this article. Please note that, although prices sometimes fluctuate or expire unexpectedly, all products and deals mentioned in this feature were available at the lowest total price we could find at the time of publication (unless otherwise specified).