Of the Latest Android Phones, the HTC One (M8) Comes Out On Top
Having a tough time deciding which is the best Android phone from the latest wave of models? Check out our review rundown to find out!
The biggest smartphone manufacturers in the world are competing for your attention, and that has propelled the Android platform to incredible heights. The annual flagship fight is a fascinating struggle for pole position, as old foes try to outdo each other and grab the limelight. We decided to take a look at how the current front-runners — the HTC One (M8), the Samsung Galaxy S5, the Sony Xperia Z2, the LG G Pro 2, the Samsung Galaxy Note 3, and the Moto X — measure up. Read on to find out what's the best Android phone for you!
Design
The new Samsung Galaxy S5 garnered mixed reviews for that dimpled back, but few would argue that it comes close to matching the premium, classic style of Sony's Xperia Z2. The Moto X is solidly built, but unremarkable. The G Pro 2 has those unusual back buttons, and the Note 3 boasts a leather effect finish and the S Pen stylus. But if you want something truly jaw-droppingly beautiful there's no contest; with a brushed metallic body and clean lines, the HTC One (M8) is even more desirable than its popular predecessor.
WINNER: HTC One M8
Screen Size and Resolution
Your smartphone screen is the window to a world of entertainment and you're going to spend a lot of time staring at it, so you want it to be as good as possible. Full high definition resolutions are standard now, and all our contenders have 1920x1080p resolutions, except the Moto X, which is still 720p (but with a 4.7-inch screen, this will be less noticeable). The 5.9-inch G Pro 2 and 5.7-inch Note 3 are super-sized, which means more screen real estate, but a lower pixel density. The sharpest picture around is on the HTC One (M8) with a PPI of 441, but the Galaxy S5 and Xperia Z2 are not far behind. All three feature screens around 5 inches.
WINNER: HTC One M8
Processor and RAM
There's no clear winner in terms of raw power, but there is a clear loser in the shape of the Moto X, which has a 1.7GHz dual-core processor. All the rest of these smartphones have Snapdragon 800 or 801 chipsets and boast quad-core processor speeds around 2.3GHz with an Adreno 330 GPU.
The Galaxy S5 claims 2.5GHz, which is strictly speaking the fastest, but the others may be limiting the speed to reduce battery drain, so it's not clear if that will make much difference in the real world. According to Rightware, the Basemark OS II overall rating (taking into account gaming, browser, and interface speed) puts the Xperia Z2 in first place, followed by the HTC One (M8).
With 3GB of RAM, the Z2, G Pro 2, and Note 3 are ahead of the pack. This might factor in for multitasking performance. The rest of the lineup has 2GB of RAM.
WINNER: Sony Xperia Z2
Camera
Megapixels aren't the only measure of camera quality. You have to think about speed, ease of use, low-light performance, and more. The One (M8) has an unusual dual 4-megapixel camera set-up allowing it to create depth effects. It also has a 5MP front-facing camera for high quality selfies. The Galaxy S5 has a 16MP main shooter, trumped by the Xperia Z2 with a 20.7MP camera. The G Pro 2 and Note 3 both have 13MP cameras, and the Moto X has a 10MP shooter. Naturally they all offer a unique set of editing features and effects, and they can all record full 1080p video.
It's very tough to pick a winner with regards to the camera. Here's a comparison that Phandroid did of the cameras on the HTC One (M8), the Samsung Galaxy S5, the LG G Pro 2, and the Sony Xperia Z2. It does a good job of showing their different strengths and weaknesses.
WINNER: None
Standout Features
As you'd expect, all of these smartphones offer a full range of connectivity and a decent amount of storage. The only one that doesn't have a microSD card slot for potential expansion is the Moto X. So, what are the features that make them stand out from each other? The Moto X is always-listening and it can recognize its owner's voice from a crowd. For hands-free operation, that's a nifty trick.
The Galaxy S5 and the Xperia Z2 can handle dust and water. The Xperia Z2 has an IP55 and an IP58 rating, meaning it can handle low pressure jets of water from all directions (think spilled drinks), and be submerged up to 1.5 meters for up to 30 minutes. The S5 has an IP67 rating so it can handle submersion in up to 1 meter of water for up to 30 minutes.
Front-facing Boomsound speakers set the HTC One (M8) apart, and that dual-camera is really something unique. It introduces a sense of depth and enables you to refocus photos you've already taken.
WINNER: HTC One (M8)
Price
The Galaxy S5 and HTC One (M8) both cost $200 with a 2-year cell phone plan contract, or $600 and $699 off-contract, respectively. The Xperia Z2 and the LG G Pro 2 haven't been released yet, but they are likely to be similar. The Note 3 was a touch more expensive at $300 on contract when it first came out, but you can now get it similarly priced for around $200 on contract and around $600 off-contract.
The odd one out is the Moto X which is $400 off-contract, and available for free on contract.
WINNER: Moto X (finally!)
Overall
The Sony Xperia Z2 remains competitive in most categories, but the HTC One (M8) has the strongest showing overall. With the best screen and design, it also has a lot to offer in processing power and camera abilities as well.
On the other end, the Moto X doesn't stack up to its competitors, lacking standard features in processor power, screen resolution, and connectivity. However, it is free with contract, which will appeal to some shoppers. That said, keep in mind that it doesn't take long for most Android phones to see discounts, so the price difference won't be as vast in the coming months.
The G Pro 2 is a solid all-rounder for anyone seeking a larger device, while the Note 3 has that innovative S Pen stylus and a bunch of apps to take advantage of the larger screen.
Ultimately, these are all excellent devices, so you really need to get a hands-on look for yourself and see what you fall in love with. Readers, do you have any favorites amongst the crop?
---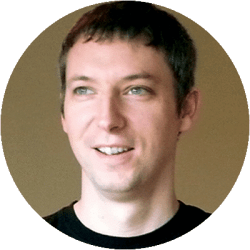 Contributing Writer
Simon is a technology journalist with a background in games development. He is fascinated by all things tech, particularly mobile and videogames, and he loves to share that passion with other tech fans.
DealNews may be compensated by companies mentioned in this article. Please note that, although prices sometimes fluctuate or expire unexpectedly, all products and deals mentioned in this feature were available at the lowest total price we could find at the time of publication (unless otherwise specified).