The Great Grill Debate: Charcoal vs. Gas
To help you pick the perfect grill for your needs, we'll explore the charcoal vs. gas grill debate, look at cost and other variables.
The outdoor cookout season is just about here; we can almost taste the flame-broiledness! But, if the warm spring has you drooling to buy a new grill, you may want to hold off just a bit longer as the best grill deals begin in June, and really start smoking in July.
Ideally though you should start doing your research now, so when the hottest grill deals do start rolling in, you'll be ready to pounce. To help you pick the perfect grill for your outdoor cooking needs, we'll explore the charcoal vs. gas grill debate, look at the cost of both, and weigh a number of other grilling variables.
Grill Cost
There's little doubt that a charcoal grill — which can be as simple as a cooking grate and a receptacle to hold the bricks — is an inexpensive outdoor grill. Of course, a high-end charcoal grill can cost upwards of $400, while the cheapest gas grills generally start at $100.
Advantage: Charcoal Grill
Operating Cost
Gas grills run on either natural gas or propane canisters. A BernzOmatic 20-lb. Propane Tank will set you back $29.99 (with free in-store pickup, a low by $3), but you'll have to get it filled up at your local Home Depot, Lowe's, Costco, or the like. A good rule of thumb to calculate your propane usage is to relate one hour of continuous cooking time to each pound the canister holds. Therefore, after the initial canister purchase (which we figure should be factored into the grill cost), cooking gas will cost about $1 per hour of grilling.
Meanwhile, the chimney starter in a charcoal grill can hold up to six quarts of bricks; six quarts of sustainably sourced charcoal costs about $1.70 per cookout, while briquettes cost roughly $3.35. For charcoal grills, we'll also factor in lighter fluid. A 64-oz. bottle of Kingsford Lighter Fluid ($6.97 with free in-store pickup, a low by $2) will get things started.
Advantage: Gas Grill
Flavor
Purists insist that you can't get the same flavor on a gas grill that you can with charcoal, particularly when you add flavored wood chips like mesquite, apple, and hickory. As such, this Western Wood Chips Variety Pack ($19.99 with $4.99 s&h, a low by $5) should get your taste buds going. And indeed, nothing will caramelize a fine cut of steak or chicken like a charcoal grill using natural wood lump charcoal.
But there's ample evidence that with hamburgers and hot dogs, a gas grill does its job well enough that most folks can't determine the difference in grilling. What's more, it takes some experience to learn how to tame a charcoal grill just right, whereas finding the right temperature on a gas grill is as simple as dialing up a knob.
Advantage: Charcoal Grill
Portability
Lugging a gas grill to a park or beach cookout is going to be a headache, unless you have a big minivan and some able hands to help. That said, lots of folks like cooking in their backyard or back deck, and it's far less likely that some thief (presumably a hungry one) will walk off with your lovely gas grill if it's a pain to move.
Advantage: Charcoal Grill
Why Not a Charcoal and Gas Grill?
There are those eclectic folks in life who, when asked, "Hamburger or hot dog?" simply nod their heads and say, "Yes." Like any good backyard BBQ menu, there's a grill that can accommodate the tastes of all: The Brinkmann Dual Function 3-Burner Propane Gas/Charcoal Grill and Smoker ($299.00 with free pickup, a low compared to similar models by $15) houses a gas cooking area on the left side and a charcoal compartment on the right, so you can get the best of both worlds.
The Grill Line
Anyone who owns a charcoal grill knows that cleanup can be a huge hassle, and you'll need up to 20 minutes to reach full cooking temperature. That's bad news if you have starving kids waiting, but can be an edge in the hands of a true grillmaster. Then again, when it comes to grilling and outdoor cooking, the debate could rage all summer long.
Note that this feature has been updated since it was originally published last year.
---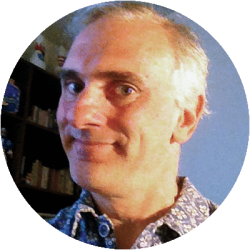 Contributing Writer
Lou Carlozo is a DealNews contributing writer. He covers personal finance for Reuters Wealth. Prior to that he was the Managing Editor of WalletPop.com, and a veteran columnist at the Chicago Tribune.
DealNews may be compensated by companies mentioned in this article. Please note that, although prices sometimes fluctuate or expire unexpectedly, all products and deals mentioned in this feature were available at the lowest total price we could find at the time of publication (unless otherwise specified).