The Future of Xbox Could Have a BIG Impact on Your Wallet
Microsoft is trying to make you choose between price and power.
Gaming's biggest event of the year is over, and E3 2016 left many of us feeling kind of "meh" overall. Still, there was one panel that tickled our deal fancy: Xbox.
Microsoft's struggling console came out swinging with the announcement of not one, but two new consoles: a budget-priced upgrade to its current box (called the Xbox One S), and a beast designed to compete with gaming PCs (codenamed Project Scorpio). And Play Anywhere, Xbox's just-announced cross-platform gaming service, wants to bridge the gap between PC and console gaming for good.
We break down what these changes mean for the future of Xbox — and your wallet.
Buy the New Xbox One S Now...
Right out of the gate, Microsoft's Xbox E3 panel introduced us to the Xbox One S. This upgrade is 40% smaller than its predecessor, and sports up to a 2TB hard drive, an IR blaster, 4K video, and a redesigned controller, among other tweaks.
Although the console's stated starting price is $299, you'll have to wait if you want that figure. Microsoft is only shipping the bigger 2TB version on August 31, in time for the holiday rush. Preorders for the Launch Edition console are currently $399. In contrast, the $299 consoles aren't even up on Microsoft's site, but Amazon lists the release date as December 30.
Microsoft is only shipping the more expensive 2TB Xbox One S in August, which costs $399. You won't be able to buy the $299 model until after the holidays are over.
Still, bargain-hunters should note that this new model has already sent prices plummeting for previous-gen Xbox Ones. Even with the smaller form factor and better storage, the only real standout feature of the One S is its 4K video — and some critics complain that the console is really just upscaling content. If those upgrades don't seem notable enough, you might be better off taking advantage of the older model's newly low price. Or better yet, just wait for the true next generation of Xbox consoles, Project Scorpio.
SEE ALSO: Microsoft Drops the Price Even Further for the Xbox One
Or Wait for the Higher-End Project Scorpio
Xbox's site is teasing a Holiday 2017 release of something codenamed Project Scorpio. A next-gen console that promises true 4K resolution (including 4K gaming), VR support, 8-core processing — and full compatibility with Xbox One games.
So why would Microsoft announce such a vastly superior console on the same day as the Xbox One S? According to Phil Spencer, the head of Microsoft's Xbox division, the company wanted to give upgrading consumers their pick of either power or price.
"We wanted to announce Scorpio at this show — which you can say from a pure run-rate of Xbox One and Xbox One S wasn't the best thing to go do," Spencer said in an interview with Polygon. "I think in the industry it's really important to think 'power power power,' but price is very very important."
Some analysts believe the Scorpio console could cost as much as $499, which would force shoppers to decide between price and power when buying a new Xbox.
The message is clear: If you want the massive upgrade that Project Scorpio offers, be prepared for sticker shock. Microsoft was too coy on specifics for anyone to put together a serious price guesstimate, but the theorycrafters over at Eurogamer said "We would not be surprised to see Scorpio cost significantly more than [PlayStation] Neo — maybe even $100 more." (Current speculation is that the Neo could start at $399.)
With a plan in place from Xbox to continue game support for the Xbox One, One S, and Project Scorpio, upgrading shoppers will have to choose a console based on either price or performance. And with Play Anywhere, they may not have to choose a console at all.
Play Anywhere Promises Cross-Platform Gaming
Buy a game once and you'll have it on both your Windows 10 PC and your Xbox, at no extra charge. That's the promise of Play Anywhere, a new cross-platform digital service announced at E3. With a dozen titles already slated for Play Anywhere support, this sounds like a pretty good deal.
Unfortunately for the mod-happy PC gaming community, Play Anywhere could be too good to be true. These games are all Universal Windows Platform (UWP) apps, meaning they're part of Windows' closed-off ecosystem — no tinkering allowed.
"The downside is that Microsoft controls everything, from selling additional character skins or additional story modes and content," PC World notes. "And, of course, fan-made spinoffs or mods such as Counter-Strike will never happen with closed code."
Play Anywhere brings your Xbox purchases to any Windows 10 PC, but fan-made spinoffs and modifications won't be allowed.
What's more, none of the games currently listed for Play Anywhere were originally designed for the PC. As if Batman: Arkham Knight didn't teach us all an important lesson about being wary of PC ports.
Still, cross-platform support is cool, locked-down code or no. Being able to take your PC adventures into the living room and vice versa is a good thing. And with the arrival of Project Scorpio, your Xbox games could look just as good as they do on your 4K gaming rig.
Readers, are you excited about Project Scorpio, or are you happy with the budget-friendly Xbox One S? Will you buy into the Play Anywhere ecosystem? Sound off on all things Xbox in the comments below!
---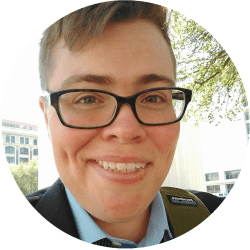 Former Senior Blog Editor
Michael added the finishing touches to most of the Blog articles on DealNews. His work has appeared on sites like Lifehacker, the Huffington Post, and MSN Money. See him rant about video games by following him on Twitter
@ThatBonebright
.
DealNews may be compensated by companies mentioned in this article. Please note that, although prices sometimes fluctuate or expire unexpectedly, all products and deals mentioned in this feature were available at the lowest total price we could find at the time of publication (unless otherwise specified).