The First DealNews Retail Awards: Epic Price Mistakes, Strange Deals, and More
From executive missteps and ridiculous deals to Black Friday cheers and jeers, these are the top stories from the retail world in 2013.
Welcome to 2014, DealNews readers! With 2013 still fresh in our minds, we've decided to take a look back at the year in retail with the hope of gleaning some useful lessons for the coming year. While some companies made us do a double face palm, several stores garnered our adulation and praise for their commitment to customer service and overall deal awesomeness.
It is thus with great pleasure that we present to you the 2013 DealNews Retail Awards! From epic price mistakes and mind-boggling deals, to cringe-worthy CEO fails, here are the retail winners (and losers) from last year.
The Stores with the Best Deals
To determine the winners of this category, we measured the volume of deals that were marked as Editors' Choice, which means that they were available at rare or best-ever prices. For 2013, the store that boasted the largest selection of superlative deals was (unsurprisingly) Amazon, with a whopping 2,307 Editors' Choice offers. In Amazon's rear-view mirror was Newegg and Best Buy, which featured 1,780 and 893 Editors' Choice deals, respectively.
Honorable Mention: Fry's Electronics, our dark horse runner during Black Friday 2012, reprised its role in 2013. Beating out more well-known stores like Walmart and Sears, this West Coast-based electronics emporium placed fourth in total Editors' Choice deals in 2013 with 475.
The Most Rebate-Happy Retailer
No store liked making its customers work for extra discounts quite like Newegg, which featured 2,158 deals that required at least one rebate. However, many of these sizable rebates also combined with coupons, which meant that consumers could potentially make a profit on their purchase.
The Greatest Price Mistake
Delta spread plenty of holiday cheer by accidentally offering roundtrip domestic fares for as low as $25 due to a technical glitch. That's shocking enough, but in a show of integrity and all-around graciousness, the airline actually honored these low, low fares. Throughout the year, we saw plenty of deals that made us cautiously optimistic due to extraordinary markdowns, but — unlike Delta's airfare mistake — it was up in the air as to whether they were all honored.
The "WTF?!" Deal of the Year
Occasionally we find deals that are so bizarre that we literally say, "WTF?!" (Yes, we say it letter-by-letter, because Internet.) The top spot in 2013 goes to Tanga, which offered a deal on number two — twice. That's right — Tanga offered a free Stinky Pile of Manure in October, then followed that up with a free Pile of Reindeer Poop.
Honorable Mentions: An Ostrich-pillow knockoff (you'll be comfortable and you won't see the awkward stares from passers-by!); bugs in resin (well, there's one way to keep creepy-crawlies at bay); padded underwear (of course they'd be in size XL only); and the Nürburgring Racetrack in Germany (for the person who has everything... and $170,000,000).
The Year's Most Surprising Discount
Usually the iPad is just a minor player during Black Friday sales, but this year we were shocked to see store after store offer deals or gift cards with the purchase of one of these tablets. Apple released the iPad Air weeks before Black Friday, and although we did anticipate discounts, we certainly never expected the array of stores that not only cut prices but also bundled the iPad with significant gift cards. Fry's Electronics and Target both sold the 16GB iPad Air with a $100 store credit for $479 during Black Friday week.
Meanwhile, the previous-generation iPad mini saw similar discounts in light of the release of its Retina screen-equipped successor; RadioShack, Walmart, and Best Buy offered the 16GB WiFi model with a $100 gift card for $300 at various points during the holiday shopping season. All said, the iPad bucked previous Black Friday trends this year, to the deal-hunter's delight.
Black Friday Champions
Black Friday 2013 had some clear winners. While Best Buy isn't getting favorable press this week, we'd like to give props to the electronics store for not only releasing its Black Friday specials early, but also making them worthwhile by matching competitors' in-store prices online. Let's also hear it for Amazon, who, once again, led all stores in Editors' Choice deals. (And like previous seasons, Amazon was aggressive in price matching.) We'd also like to give a shout-out to the DealNews Staff, who worked long hours from Turkey Day to Cyber Monday in order to keep the great deal machine running at all hours.
Black Friday Chumps (and Retail Blunders)
Alas, we had some losers this Black Friday season, too. Target's reputation took a hit when more than 40 million of its in-store shoppers fell victim to a massive credit card hack during the busiest shopping time of the year. (Target did try to make amends by offering 10% off storewide, but to the disinterest and/or disgust of most consumers; the store then offered free credit monitoring as well.) The biggest Black Friday Chump, however, is anyone who glorified the unnecessary violence that took place at brick-and-mortar stores, particularly anyone who helped make #BlackFridayFights a trending topic on Twitter.
Sales That Got Better After Black Friday
We'd like to give a "doff of the cap" to the stores that followed up lackluster Black Friday sales with spectacular savings right after the long weekend. For instance, Macy's took 25% off sitewide immediately after Cyber Monday, its best no-minimum discount since April. PUMA too succeeded its respectable Black Friday and Cyber Monday showings with a year-best 50% off sitewide coupon.
C-E-Oh, Snap! — The Biggest Executive Blunders
We're all human. Most of us aren't under the careful watch of the public eye so we can recover from our social miscues with relative grace (unless your Facebook friends are cruel). Executives, on the other hand, are on a different plateau.
Chip Wilson, founder and former chairman of Lululemon, told a Bloomberg interviewer that the brand's barely-there sheer yoga pants weren't an issue, but rather the problem was with some women's bodies. Meanwhile, Abercrombie & Fitch CEO Mike Jeffries didn't do his company many favors in the eyes of the public when it came to light that he had made similar remarks about the body types of his clientele. (But we all know that the pretty Abercrombie models don't even wear clothes.) And finally, it was unpleasant sailing for former Carnival CEO Micky Arison as he appeared to be more attentive to his NBA team than the thousands of passengers who were stranded at sea on a floating Carnival septic tank.
Commendation for Customer Service
We feel it's worth giving Delta another spot on this list — honoring its lofty price mistakes certainly put itself in the good graces of the public. Also, stores like Amazon and Walmart did their best to appease angry customers who received their Christmas deliveries later than expected by offering store credits.
The Commercial We Won't Fast-Forward Through on the DVR
Kmart made us listen carefully, then laugh out loud, with its hilarious "Ship My Pants" commercial. On the flip-side of Kmart's clever wordplay is JCPenney's unfortunately-designed tea kettle billboard, which garnered the reeling retailer attention for the wrong reasons.
And with that, we say so-long to 2013, with the hope that we are older and wiser in the retail wild of 2014. But what say you, readers? Do you agree with our selections, or are there more worthy recipients? Share your thoughts in the comments section below!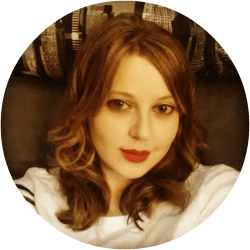 Contributing Writer
Based out of Philadelphia, Alison joined the Blog team as a contributor to share her knowledge and experience as a daily deal-slinger. She also likes cats. You can follow her on Twitter
@alidealnews
.
DealNews may be compensated by companies mentioned in this article. Please note that, although prices sometimes fluctuate or expire unexpectedly, all products and deals mentioned in this feature were available at the lowest total price we could find at the time of publication (unless otherwise specified).