10 Big Cyber Monday Myths — Busted!
Whether it's about lousy deals or free shipping, there's a lot of false information surrounding this shopping holiday.
Wait... Where Are All the Black Friday 2019 Deals?
Looking for updated info on Black Friday 2019? Check out our Black Friday Sneak Preview, where you'll find all the latest Black Friday ads, rumors, predictions, and more!
SEE ALSO: Black Friday Sneak Preview 2019: See All Our Deal Predictions!
Unlike Black Friday, Cyber Monday is still in its adolescence as a shopping holiday, and we all know that adolescents always feel misunderstood. To clear up some common misconceptions, we've looked at the 10 biggest misunderstanding about the Monday after Black Friday, to bring you the truth about this money-saving opportunity.
Cyber Monday Is No Big Deal
While the term started as a marketing buzzword (created by the National Retail Federation in 2015), Cyber Monday has grown into a major online shopping event. Last year, it racked up more than $3 billion in online purchases — that's up 16% from 2014.
SEE ALSO: The Top 10 Stores for Cyber Monday Deals in 2016
Cyber Monday Deals Are Lousy
It's just three days after Black Friday. Can there really be any good deals left? The answer is yes. Cyber Monday is packed with Editors' Choice deals, which means they're so good we're probably buying them ourselves.
Expect great Cyber Monday deals on Android devices, data storage, laptops, clothing, beauty, and travel.
While Cyber Monday is often seen as a second-rate shopping day, it's not just the leftovers from Black Friday. Most retailers — including big brick-and-mortar stores — will be offering a fresh set of sales. However, you're likely to see a slightly different selection: The best Cyber Monday deals this year will include Android devices, data storage, laptops, clothing, beauty, and travel. This doesn't mean you won't find deals on 4K TVs when Cyber Monday rolls around, but you're more likely to see great electronics deals on Thanksgiving.
Cyber Monday Deals Only Happen on Cyber Monday
Just like Black Friday, Cyber Monday has stretched well beyond its assigned day. You're likely to see Cyber Monday deals starting on the Sunday before the shopping holiday — as was the case at Walmart last year — and lasting throughout the following week. (In fact, you'll even see sales that start on Thanksgiving and Black Friday and continue through Cyber Monday.)
You Have to Stay Glued to Your Computer
This one's a bit tricky, because no, you don't have to stare at your computer monitor all day to get Cyber Monday bargains; but if you are at your computer, you'll get more deals. Cyber Monday is the king of holiday flash sales — like Amazon's Lightning Deals — which come and go rapidly. But even though Cyber Monday extends beyond Monday, you'll find more deals ending quickly on Cyber Monday than on Thanksgiving or Black Friday.
SEE ALSO: What to Expect From Amazon Cyber Monday Sales in 2016
So should you stay in front of your monitor all day? Not necessarily.
One snag is that most deals are released during the workday, which is a problem if you don't have a desk job or your office blocks online shopping sites. In that case, tethering yourself to your computer may not even be an option. So instead, try tethering yourself to your smartphone. Last year nearly 28% of online sales on Cyber Monday came from mobile devices, so you certainly wouldn't be alone.
To stay in the loop on the best sales, sign up for newsletters to your favorite stores (where deals are likely to be announced first), download store apps (we recommend the DealNews apps, too), and set up alerts from DealNews for your must-have items.
Shopping Online Is Always Easier
Sure, you can shop online without getting out of your pajamas, but it's not always easy. Those Lightning Deals sell out fast (sometimes in the time it takes you to click "buy"), sales are rarely advertised in advance, plus you have to remember a pile of passwords and be ready to type in that credit card number quickly.
The solution is to be prepared. Set up an account anywhere you're likely to shop — and know the account passwords — and have your payment information saved for quick checkouts.
Cyber Monday Is the Only Good Time to Shop Online
Not only do some great Cyber Monday deals go well beyond Cyber Monday, there are good online sales later in the year. Beyond Cyber Monday, there's Green Monday, the second Monday in December. (For some sites, this is the best sales day of the year, or the last chance to order items in time for Christmas.) While it isn't as big as Cyber Monday, this shopping holiday is definitely on the rise.
Free Shipping Day, typically held in mid-December, offers free shipping with Christmas Eve delivery and no minimum purchase.
There's also Free Shipping Day, typically held in the middle of December. It offers — you guessed it — free shipping with Christmas Eve delivery and no minimum purchase. Last year nearly a thousand retailers participated.
Both days are good times to shop and find deals because they're early enough to ensure you get your gifts in time for the holidays.
You Have to Buy Online
Sure, it's "Cyber" Monday, but that doesn't mean all of the sales are online. Not only should in-store Black Friday sales continue, but brick-and-mortar stores can offer the same deals in-store or online. At some retailers, you can also snag a bargain online and pick it up in-store to save on shipping costs.
There's Free Shipping on Everything
Continuing on that last note, you unfortunately won't find free shipping for everything. Expect retailers to offer more shipping deals as we get closer to Christmas, but some of the biggest retailers are backing away from free shipping. Last holiday season, Walmart stuck with its typical minimum purchase of $50 for free shipping instead of offering a deal, and this year Amazon raised its free shipping requirement to $49 for non-Prime members.
Everything Is Tax-Free
While online shopping used to be a tax-free paradise, these days major retailers charge the same sales tax as brick-and-mortar stores. Expect plenty of discounts to be had, but skipping taxes won't be one of them.
SEE ALSO: Pay Low (or No) Sales Tax in These 6 States
It's Filled With Annoying Tech Problems
True, you're likely to encounter some frustrating tech errors, but retailers know that tons of shoppers are going to be online and will be ready for it. So while you should be prepared for the occasional item to sell out before you check out or for websites to crash while you're shopping, these incidents are becoming more rare.

Readers, which of these myths have you heard most often? What other Cyber Monday myths have you encountered? Let us know in the comments below!

Excited for Black Friday season? Check out the DealNews Black Friday hub for the latest updates! You can also subscribe to the DealNews Select Newsletter, download the DealNews apps, or read more buying advice.
---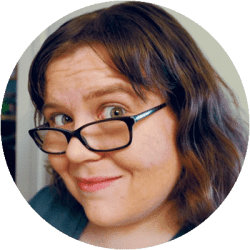 Contributing Writer
Originally working in IT, Elizabeth now writes on tech, gaming, and general consumer issues. Her articles have appeared in USA Today, Time, AOL, PriceGrabber, and more. She has been one of DealNews' most regular contributors since 2013, researching everything from vacuums to renters insurance to help consumers.
DealNews may be compensated by companies mentioned in this article. Please note that, although prices sometimes fluctuate or expire unexpectedly, all products and deals mentioned in this feature were available at the lowest total price we could find at the time of publication (unless otherwise specified).