The Difference Between a Camry & a Civic? The Cost of Brake Repair
If you want to get your car to 200,000 miles, you should know about its most common issues.
Even before you work diligently to get your car reach 200,000 miles, it's important to know which makes and models have the better shot of reaching that milestone without a bevy of mechanical issues. Publications such as Consumer Reports do a great job of testing products that are new to the market. But it's another matter entirely to collect data on cars that are already on the road. That's what makes Fixya's newest "Test of Time" report on sedans so special.
What Cars Make the Grade?
To compile their "grades," Fixya collected data from more than 30 million users and tracked troubleshooting requests of five top-selling sedans: the Honda Civic, Honda Accord, Toyota Camry, Toyota Corolla, and Ford Focus. What emerges is a two-digit decimal score (.15 for the Camry, for example) that indicates how reliable the car will be.
To give each vehicle a two-digit Test of Time score, "we divided the average number of units sold per year in the U.S. over the course of the report by the number of problems associated with the car on the Fixya website," says Fixya CEO Yaniv Bensadon. "The higher the score the higher the chance the vehicle line will exhibit problems."
As for how the cars ranked, here are the scores from lowest (fewest issues) to highest (most issues):
Toyota Camry (.15) – Top Issue: Gas Pedal/Acceleration
Honda Civic (.17) – Top Issue: Brakes
Honda Accord (.28) – Top Issue: Transmission
Toyota Corolla (.33) – Top: Gas Pedal/Acceleration
Ford Focus (.54) – Top Issue: Power Steering
Common Car Troubles
You might notice that with the Corolla and Camry, for example, gas pedal/acceleration crops up as a top issue. That corresponds to the controversy Toyota experienced in 2009 regarding this problem, which led to massive a recall of vehicles. Fixya users reported some other issues with their Toyotas, though not nearly as worrisome; these include power steering and electrical system troubles.
Honda Civic owners on Fixya had the most trouble with their brakes — whether that involved problems with their brake lights or the brakes themselves. some consumers reported feeling vibrations when braking, and braking taking longer than normal to complete. This could be caused by worn-down brake pads, warped brake rotors or a faulty brake pin.
The biggest issue among Honda Accord owners was transmission trouble, including the engine stalling while starting the vehicle, a slight delay in response time when accelerating, or the gearbox feeling as though it disengages while driving the vehicle. Smaller issues included headlights and power steering, but these are both less worrisome and expensive for Accord owners.
"We were surprised by the dominance of Toyota and Honda, with their most reliable cars doubling Ford's Focus' reliability score," Bensadon says. "Despite [Ford] having sold far fewer cars... the Focus still had an overwhelming number of issues for Fixya users. This could be due to the fact that the Focus has relatively recently entered the Sedan market and is trying to "catch up" with Toyota and Honda.
Indeed, Ford Focus owners reported having a lot of problems with the power steering in their vehicles, which could be caused from rundown brake pads, power steering fluid in need of replacement, or even a steering rack in need of inspection and tune up.
For Bensadon, "The biggest takeaway from this report is understanding which problems to look out for and having an idea of where you may be able to save in the long term, both by purchasing a more reliable vehicle, and knowing which problems can be DIY fixed without needing a pricey mechanic."
Consuerms should also keep in mind that the Fixya score doesn't indicate how much the cost of on-going maintenance and repairs will cost, but with good reason: "Fees fluctuate between mechanics and the severity of these problems varies amongst individual vehicles and their respective owners," Bensadon says.
It's impressive that Fixya compiled the data for this report using large numbers: With the Accord, for example, they collected close to 936,000 "problem impressions" from Fixya users. This creates a portrait of a sedan that will experience more transmission issues than anything else, followed by headlight and fuel pump issues. Fixya makes the disclaimer that is not a scientific report, but given the sizable data pools they use, there's no question that they're helping drivers stay a step ahead of the setbacks they could face.
---
Related DealNews Features: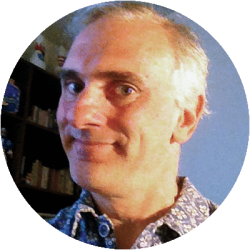 DealNews Contributing Writer
Lou Carlozo is a DealNews contributing writer. He covers personal finance for Reuters Wealth. Prior to that he was the Managing Editor of WalletPop.com, and a veteran columnist at the Chicago Tribune.
DealNews may be compensated by companies mentioned in this article. Please note that, although prices sometimes fluctuate or expire unexpectedly, all products and deals mentioned in this feature were available at the lowest total price we could find at the time of publication (unless otherwise specified).