The 'Daredevil' Binge-Watching Survival Guide
How can you possibly make it through 13 straight hours of TV? Have no fear, we'll tell you!
When whole seasons of a show are dropped onto Netflix — as Daredevil is about to be on April 10 — the expectation is that many viewers are going to binge watch the entire season in a single 13-hour-long frenzy. Though taxing, it is the smart thing to do, because if you don't, then Twitter and Facebook will be minefields of spoilers that you'll have to avoid until you're caught up.
But binging for 13 hours solid is no walk in the park, so we've created a "survival guide" that includes tips to keep you comfortably watching, so you can be The Man Without Fear (of reading spoilers online)!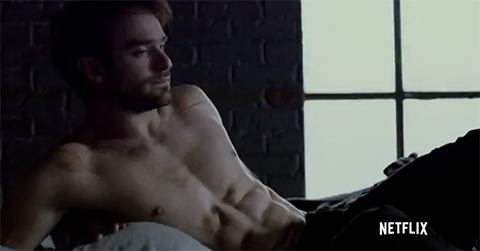 Create a "Savings Game"
Thirteen hours is a long time to have singular focus, so break up the monotony by playing a fun game (like we did for Mad Men and House of Cards). Come up with a list of phrases or situations that you're sure are going to come up more than once in the series and every time one of them happens, put aside some money. By the end of the whole thing, you'll be surprised how much you've saved.
For Daredevil, we'd suggest putting money aside any time: a character says, "Who are YOU supposed to be"; someone utters the word "justice"; there's an obscure reference to the comic that you don't really get, but you just know someone out there is punching the air and going, "yessssss!"; there's a montage (fight or otherwise) over choir music; or Charlie Cox, aka Daredevil, "Amells" (takes off his shirt to show his abs, for no narrative reason).
Don't Get Blind Drunk
While playing our Savings Game above, if you decide to "save" alcohol to your stomach instead of saving money to your piggy bank, be very careful about what and how much you drink. Aside from the obvious health and safety issues, getting so blotto that you don't remember the later episodes runs counter to the very reason you're binge-watching in the first place. And drinking too much of anything will put you at risk of show-delaying bathroom breaks.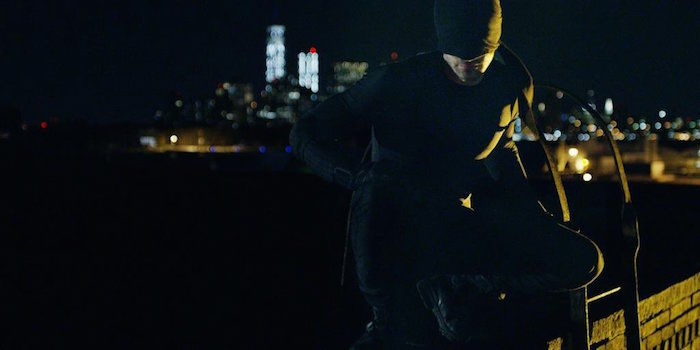 Sleeper Hold
Though most adult humans can easily stay awake for 13 hours straight, for some reason when you plop down to watch a TV show, the yawns start. It's not a judgement on the show, but just your body's normal reaction to relaxing. Next thing you know, you're dropping off and you've totally missed the sub-plot about Foggy's student loans.
Smart men throughout history, like Leonardo da Vinci, Nikola Tesla, and Napoleon have relied on a technique called polyphasic sleep to get them through their TV binge-watches. That's where you train your body to function on 20 minutes of sleep every four hours. Over the course of Daredevil, those three power-naps could keep you from passing out from exhaustion — or cause a mild psychotic break, as the weird sleep-schedule blurs the line between reality and dream. But what is reality, anyway? And why is there a giant penguin in our office?
Fight the Hand(-Held Devices)
Remember to put your phone into "do not disturb" mode, but not "airplane mode." This will let you send outgoing messages (like live-tweeting the show), without allowing incoming interruptions (like those from your dad and his constant, "When's the next time you're coming home? Your mother misses you" texts and calls). #CatsInTheCradle
Ditch the Super Hero PJs
Snuggled in your comfy jim-jams (jammies, PJs, pyjamas, etc.), you're gonna be too relaxed and drift off to sleep, so wear something that's uncomfortable. To get into the spirit of things, might we suggest a form-fitting, skin-tight red (or is it black?) bodysuit. At least the friends you have over will be super uncomfortable! You're probably OK if you simply leave the fabric softener out when you do laundry the week before a new show comes, but to play it safe, you could always choose to sit on a pile of sand and fire ants.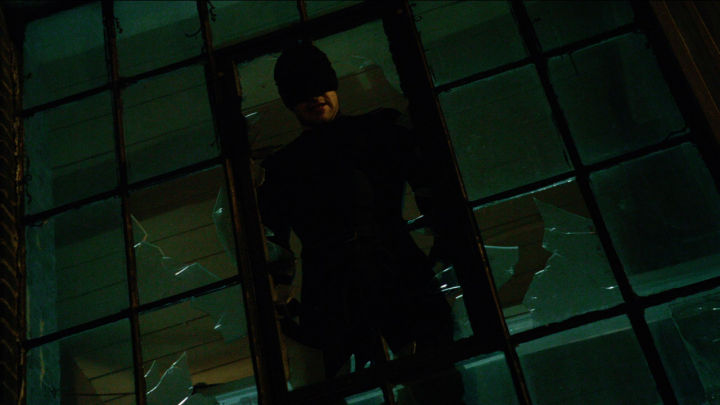 Patrol Your Neighborhood
Don't forget to get up and walk around for a couple minutes, every hour or so, to prevent Deep Vein Thrombosis. No TV show (no matter how great or how Daredevilish it is) is worth risking a dangerous blood clot caused by prolonged inactivity. Imagine explaining it to your friends, family, and coworkers? "Yeah, I was hospitalized because I couldn't stop watching Daredevil... worker's comp, please!"

Elektra-fy Your Living Room
It's scientifically proven that dark rooms make people sleepy, so turn up the lights to stay alert throughout your entire binge. Plus, crime hides in the shadows. Be vigilant!
A Feast Fit for a King(pin)
You don't want to be eight hours into your marathon only to find that you're out of Cheez-Its, so plan ahead. Stock up on snacks the night before a series drops, like you're preparing for a natural disaster. However, try to avoid lots of carbs, as they tend to make you drowsy.
If you're going to order takeout, you might want to pick out your food the night before, especially if you're having other people over. Nothing will grind a viewing party to a dead halt faster than a 2-hour discussion of where to order from and then having each person pick out what they want. Again, lock it in the night before, so ordering is seamless.

Of course, you could choose to not watch the new series and be one of those people who's all "I don't even own A Netflix!" but that sets you up as a loner and an outsider... an outsider who has something to prove, so put on some tights and start fighting crime! If you do choose to watch, we hope our tips will help keep you safe and awake.
Are you going to watch? How are you going to ensure you stay up and alert for the whole thing? Tell us your secret strategies for fighting the evil forces of F.A.T.I.G.U.E. in the comments below!
---
Related DealNews Features: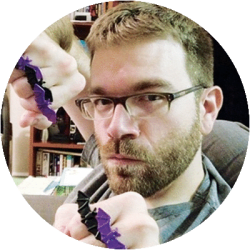 DealNews Contributing Writer
Jeff Somogyi is constantly trying to come up with ways to surprise and delight audiences the world over. He takes humor seriously ... too seriously. (Honestly, we've never seen him laugh ... it's kinda creepy.)
DealNews may be compensated by companies mentioned in this article. Please note that, although prices sometimes fluctuate or expire unexpectedly, all products and deals mentioned in this feature were available at the lowest total price we could find at the time of publication (unless otherwise specified).