'But Wait, There's More!': Reviews of 8 'As Seen on TV' Products
Does that knife really cut through a shoe, and do you need it?
Whether you have a big screen bolted to your wall or an old-fashioned console sitting in your living room, there's no getting away from it. The same device that feeds you TV shows is also a TV showcase for products of all kinds. And beyond the flow of 30-second commercials, extended ads and infomercials hawk items that claim to do all sorts of miraculous things, often at "DRASTICALLY REDUCED PRICES!"
The product choices are as copious as the number of cable channels these days, whether they claim to keep you warm on the couch or get your shoes on and off with ease. Here we present a roundup of eight products that live up to all the pitched promises — or don't! And if you're moved to buy something yourself, rest assured: satisfaction is guaranteed (so we've been told).
Price: $6.99 plus s&h
What it does: This shoehorn with an extended arm allows you to take your shoes on and off without stooping over.
Pros: Easy to assemble and works well with shoes that have a solid, stiff heel, according to Consumer Search. Plus, the commercial as voiced by the silly-sounding Gilbert Gottfried is an absolute hoot.
Cons: Consumer Search notes that the clip that holds the shoe in place can break, and the telescoping arm doesn't always stay in place. And once you get one shoe on, you may have to hop around to fit that second shoe — a drawback for ShoeDini's elderly target market.
Price: $6 plus s&h
What it does: It fits over a woman's bust like a sports bra, with thicker straps and no back clip.
Pros: Buzzfeed certainly loves it, ranking it as one of their "'As Seen On TV' Products That Will Actually Change Your Life": "The Ahh Bra is pretty spectacular. There's no adjusting, it's machine washable, and fits like a more comfortable sports bra."
Cons: Buzzfeed's rave aside, there are plenty of two- and one-star reviews on Amazon. Drawbacks include a lack of support and material that some users find too thin.
Price: $7.13 plus s&h
What it does: The Aero Knife has a blade with quadrilateral holes that make it super light. It's also supposedly sharp enough for speed cutting.
Pros: TV Stuff Reviews says that the Aero Knife is actually sharp enough to cut through a 2x4. That's good to know if your rotary saw is on the blink.
Cons: Amazon reviewers were much less enthusiastic. One grumbled, "It doesn't slice vegetables any better than a $3 knife from WalMart." We're guessing that disappointed chap didn't try it on the 2x4 first.
Price: $19.95 plus s&h
What it does: It gets rid of bed bugs, larvae, cockroaches, and more using all-natural ingredients that won't stain your sheets.
Pros: Reviews around the Internet indicate that the product works well. Its effectiveness is enhanced by taking other measures such as vacuuming your mattress and box springs every week.
Cons: Not every user has had success with it, and some people say the cinnamon scent of the product is overwhelming. Of course, it's apple season now, so maybe the smell will be acceptable.
Chillow
Price: $12.99 plus s&h
What it does: After spending some time in your freezer or fridge, the Chillow slips under or on top of your pillow and keeps it cool and dry.
Pros: The website As Seen On TV (yes, there is such a place) lists a 4.5 star user rating for Chillow, with customers saying it's durable and easy to assemble.
Cons: Given that it cools in the fridge, drowsy users must take care not to confuse the flat Chillow with a pre-packaged pizza crust. The crust in theory could do the job, but it could also attract bedbugs.
Snuggie
Price: $14.99 with free shipping
What it does: Fits over your head like a cape/blanket, providing warmth when you lounge on the couch and watch TV (including "As Seen on TV" ads).
Pros: Once again, Buzzfeed put this product on its thumbs-up list: "A blanket-dress for only $14.99? Sign me up! Seriously, though, your arms are finally free to live and be warm at the same time."
Cons: Some find the Snuggie too thin, and claim that it's actually a knockoff of The Slanket. Besides, the Slanket accommodates high-tech moguls with this Bitcoin pattern. See for yourself: How could we possibly make this up?
Price: $44.99 with free shipping
What it does: It reminds us of those multi-use TV products of old. It's a waffle iron, sandwich grill, pancake maker, doughnut maker, and (with some creative modifications) a spare hubcap for your car.
Pros: Cooking inserts fit easily and the grill has a small footprint, a plus for keeping it on your kitchen countertop.
Cons: Unfortunately, there are more one-star reviews for the Big Boss Grill on Amazon than any other star category. Common complaints include long cooking times, tough-to-clean pans (even though they're Teflon) and oozing inside the grill. Could it be the Big Boss Bomb?
Ronco 3000 Compact Black Rotisserie Oven
Price: $89.99 plus s&h
What it does: What would a TV product roundup be without that pitchman supreme, Ron Popeil? The 3000 is your basic mini rotisserie grill for chicken, beef, turkey and other meats.
Pros: Can you believe the Wall Street Journal loved this item? They raved that chicken cooked in the Ronco "was even better than what we usually cooked in our regular oven, with the juiciest meat and the crispiest skin." Of the five ovens tested, the Journal rated this one Best Overall.
Cons: While you get a lot of extras with Ronco 3000, it does not come with the Popeil Pocket Fisherman.
But wait, there's more! That is, realize that with "as seen on TV" products, you should take the hyperbole with a grain of salt. Even if you can see how the item performs on the commercial, remember that the seller's casting it in the best possible light. You'd never see a clip break on a ShoeDini commercial, though you might break up at Gottfried's schtick.
What's more, TV buys are often impulse buys. As with any product, stop a moment and do your research before you spend your dough. For all the calls of "you must act now," remember that as long as the gizmo is on the market, operators will be standing by.
---
Related DealNews Features: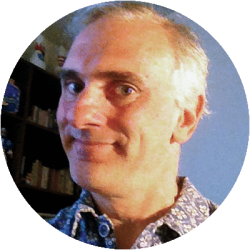 DealNews Contributing Writer
Lou Carlozo is a DealNews contributing writer. He covers personal finance for Reuters Wealth. Prior to that he was the Managing Editor of WalletPop.com, and a veteran columnist at the Chicago Tribune.
DealNews may be compensated by companies mentioned in this article. Please note that, although prices sometimes fluctuate or expire unexpectedly, all products and deals mentioned in this feature were available at the lowest total price we could find at the time of publication (unless otherwise specified).