The 10 Best Home Workout Apps for Socially Distant Exercise
Tons of fitness apps are available to choose from, but not all of them are worth your time.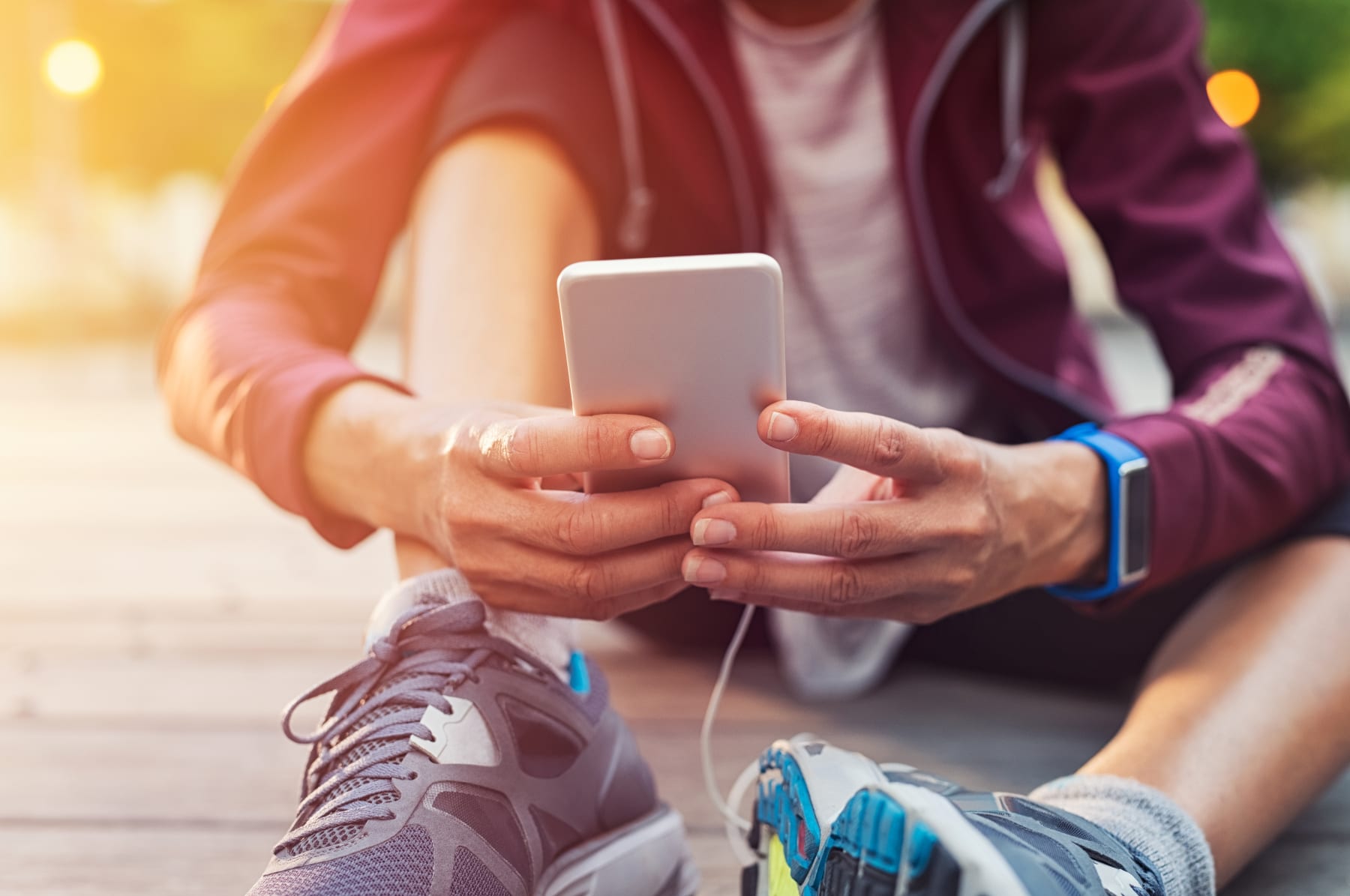 Every January, plenty of people make a New Year's resolution to tone up or slim down. While a gym membership might seem like an easy way to kick-start this goal, not everyone is comfortable working out surrounded by other people. Additionally, many places are still experiencing restrictions due to the coronavirus pandemic, which can provide further obstacles to going to the gym. However, that doesn't mean you have to put your physical fitness on hold.
Utilizing a home workout app is an easy way to bolster your fitness plan at home. An overwhelming number of them are available, though, so how can you even decide on the best home workout app for you? We've highlighted some of the most popular home fitness apps below, and laid out what you can expect from each one.
How to Choose a Home Workout App
With so many fitness apps available, it can be difficult to find the right one for your needs. Fortunately, we have some tips on how to choose the best app to help you meet your workout goals.
Decide on an exercise type. If you're super invested in yoga or Pilates, you don't need to waste time looking at apps for high-intensity interval training, for example. And if you prefer different types of exercise, you'll want an app that offers several different workout types, so you can avoid having to download multiple programs.
Weigh the prices. Low prices are good, but free is definitely better. However, odds are any app worth your time is going to have paid options. Try to find ones that offer free trials, so you can at least get an idea of how the app works before you invest in it.
Choose your must-have features. Planning to eat healthy as you start a workout routine? Many fitness apps offer some nutritional insight and even recipes to help you stay on the healthy track. Expect to pay for these features, as nutrition is usually a secondary feature of fitness apps. Then again, you might not feel like you need features like that, so you can skip the premium version of some apps altogether.
Try one home fitness app at a time. You might want to download all the interesting apps at once, but it's better to try one at a time. This way, you're able to keep track of what each app offers and how you feel about it. If you try one and don't like it out of the gate, there's no reason to give it any more of your time. If you don't like the way the workout is done on day one, odds are you won't change your mind by day five.
It'll take some trial and error, as well as serious legwork (no pun intended), but eventually you'll find your perfect fitness app.
What About Apple Fitness+?
Apple announced in 2020 that it'd be joining the fitness app game, and in December its offering finally became available. Called Apple Fitness+, it's a subscription service that boasts "world-class workouts by the world's best trainers," as well as the addition of new workouts on a weekly basis, so you'll never be bored. You can choose to pay $9.99 per month or $79.99 per year, and can share with five family members. Apple Watch owners receive one month for free, but if you buy a new Apple Watch, you should receive three months for free.
The Apple Fitness+ service adds new workouts each week, but you may not get much guidance on the intensity of each workout.
As it's such a new service, there isn't a ton of feedback on Apple Fitness+ yet. However, a writer over at Self tested it out, and had positive things to say about the service. Like any other program, of course, it has its drawbacks. Namely, the writer calls out the lack of specific intensity for workouts — you might be told to up the speed or push harder, but not get guidance on how much harder you should push yourself.
Another complaint is the amount of explanation in the beginning of videos. While this is useful for beginners, seasoned fitness enthusiasts might be annoyed, as you can't currently fast forward through parts of the video.
The 10 Best Home Workout Apps
8fit
Platforms: Android and iOS
Price: Free; Pro subscription is $25 per month, $60 per six months, or $80 per year
Free trial: 14 days
8fit boasts "fun, varied workouts" for free members, but if you want the extra perks, you'll have to pay. Those bonuses revolve around things like meal planning and recipes, sleep and meditation, and "whole-body health." 8fit also recently introduced weekly classes and features progress tracking, so you can see your growth as you go.
SEE ALSO: New Year, New You: Everything You Need to Save Money in 2021
While 8fit does have a free trial, be aware that signing up for it is like other free trials, and you'll be charged either a monthly or annual fee once the trial is up, depending on which one you subscribe to.
Aaptiv
Platforms: Android and iOS
Price: $14.99 per month, $99.99 per year
Free trial: Seven days
Aaptiv offers a variety of exercise types, including indoor activities like elliptical training, indoor cycling, yoga, and treadmill running. But it also features plans for outdoor running. This variety makes it easier to find an exercise you can enjoy, making working out feel less like a chore. Choose from plans tailored to fit goals like weight loss and race training, or ones that are suitable for increasing your flexibility and even safely working out while pregnant.
Are you a student who wants a better workout than what your campus center can provide? Save 50% on an Aaptiv monthly or yearly subscription via UNiDAYS.
All / Out Studio
Platforms: Android and iOS
Price: $14.99 per month, $89.99 per year
Free trial: Seven days
All / Out Studio is actually a program from several well-known brands, including Men's Health, Women's Health, Runner's World, Prevention, and Cosmopolitan. It offers on-demand classes with trainers who are certified, and your membership provides "unlimited classes and programs" on multiple devices, according to the company.
In addition to the Android and iOS apps, you can also access your All / Out Studio membership via Apple TV, Roku, and Amazon Fire TVs.
Daily Burn
Platforms: Android and iOS
Price: From $7.99 per month
Free trial: 30 days
Daily Burn was around long before we were all benched from the gym in 2020, so it's no surprise that it still comes highly recommended. It's also one of the few programs that offer a very generous free-trial period of 30 days, rather than just seven or 14.
When you sign up with Daily Burn, you'll receive a 30 minute full-body workout every day of the week with Daily Burn 365. Plus, more than 1,000 different workouts are available to choose from, whether you want cardio, yoga, dance, Pilates, strength training, or something else. You'll also receive 24/7 access to the Daily Burn community and new audio workouts, so you can listen to music and a trainer wherever you go.
There are a variety of ways to use Daily Burn, but the apps for Android and iOS are a little different than other programs. Each focus has its own app, so it's best to figure out what you want on the website, and then follow the appropriate link to your preferred app store.
In addition to those, you can also watch Daily Burn on Apple TV, Roku, Amazon Fire, and Chromecast.
Fitbit Coach
Platforms: Android and iOS
Price: Free; paid version available
Free trial: 90 days of Fitbit Premium
If you're already wearing a Fitbit tracker or smartwatch, then Fitbit Coach is a logical choice. This is one of the free home workout apps, but if you want to upgrade the experience, you'll have to pay for a Fitbit Premium subscription. Choose to pay either $9.99 per month or $79.99 per year.
If you already wear a Fitbit tracker or smartwatch, then Fitbit Coach is a logical choice.
The free version of the app is definitely limited. Still, it should make it easier to determine if you want to invest in Fitbit Premium. You can pick from 10 categories of workouts, but most will be locked to the Premium version. Four programs are also available to choose from: Get Moving, which is available on the free app and provides one session per week; and Daily Dose, Get Lean, and Get Strong, all of which can only be accessed with a Premium membership. Those programs offer six, four, and three sessions per week, respectively.
FitOn
Platforms: Android and iOS
Price: Free; $49.99 per six months, $99.99 per year
Free trial: None
FitOn is one of the few free home workout apps that offer a ton of different exercises at different levels. Most free tiers have a very limited selection, but with FitOn, it shouldn't be hard to find enough different routines to keep your fitness journey interesting.
If you want to opt for a Pro membership, you'll receive perks like personalized meal plans, more than 500 exclusive recipes, unlimited offline downloads, and music from popular artists. A Pro membership is also the only way you can sync the FitOn app with your Fitbit device. But if you don't care about having that information in your fitness app, then you'll likely be pleased with just the free version.
If you're interested in the Pro membership, keep an eye out for offers. For instance, at the time of writing, an annual membership was available for only $29.99, 70% off its normal price. It should be noted that the 6-month membership can also come at a discount. However, pricing is a bit confusing, as at the time of writing, we saw both $39.99 and $49.99 listed as regular prices, and discounted prices of $19.99 and $23.99, respectively. It seems random as to which one of those prices and offers will pop up, and it's unclear if this is a glitch or an unsavory business practice.
Nike Training Club
Platforms: Android and iOS
Price: Free
Free trial: None
Nike Training Club used to have a Premium membership option, but recently it became free for all Nike members. It's free to sign up, so if you're interested in this app, there's no reason not to give it a try. If you're downloading the Android version, it'll likely note that in-app purchases are available, but those seem to literally be related to shopping Nike products within the app.
SEE ALSO: Top Coronavirus Prevention Tips for Shoppers
You can choose different workouts based on collections, or browse by muscle group, workout focus, equipment, trainer-led classes, and more. Plus, there are expert tips. And under the "For You" section, you'll find different types of workouts that include length of time and workout level, such as Beginner or Intermediate. The app also includes nutrition and wellness information, with articles from Nike experts providing advice.
Seven
Platforms: Android and iOS
Price: Free; $9.99 per month, $59.99 per year
Free trial: Seven days
With Seven, you can unlock new exercises by inviting friends to join the app. However, your options will be limited if you only want the free home workout app overall. If you upgrade to the 7 Club, you'll have the ability to choose your workouts, among other perks.
The app is built on the 7-minute-workout premise, and offers plenty of routines with no equipment required. It'll reportedly help you to build a habit, while allowing you to compete with friends and choose between 12 motivating instructors. Additionally, you'll be able to create custom workouts and earn achievements for your efforts.
Sworkit
Platforms: Android and iOS
Price: Free; $9.99 per month, $59.99 per year
Free trial: Seven days
Sworkit bills itself as a personal trainer app, and it's easy to see why. You can craft a plan based on your goal, whether it's to lose weight, build muscle tone, improve your flexibility, increase your endurance, or something else. An extensive user guide gives you a good idea of what you can expect before you sign up.
You can try the program for free, and if you're sold, upgrade to a premium subscription. The good news is that if you do decide to pay for a membership, you'll lock in that rate in most cases, so you continue to pay that for as long as you're a member. That means if prices go up due to inflation, new services, or new features, you'll continue to pay the lower rate.
Zombies, Run!
Platforms: Android and iOS
Price: Free; $5.99 per month, $34.99 per year, or VIP membership for $89.99 per year
Free trial: None
Zombies, Run! is a free app meant for people who are comfortable with running. If that's not you, then the good news is there's a Zombies, Run! 5K Training app to get you acclimated to the sport. There's also an app for walking called, appropriately, The Walk. All of these apps offer free access, but you may find you get more out of them by joining the Abel Runner's Club.
Joining the Abel Runner's Club provides unlimited access to all three apps through one subscription. The subscription allows you to run any time ad-free, plus you'll be able to unlock all game modes and more than 400 missions. You'll receive options to choose your own adventure and customize your zombie chases, as well as interval training and full stats. Select monthly or yearly costs, or upgrade to a VIP membership. The latter provides all the normal benefits of the club, as well as entry to at least 10 virtual races, access to a private forum, and at least two new virtual races each year.
Readers, what do you think are the best home fitness apps for working out while socially distancing? Let us know in the comments below!
---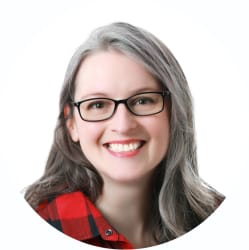 Senior Staff Writer/Consumer Analyst
Julie's work has been featured on CNBC, GoBankingRates, Kiplinger, Marketwatch, Money, The New York Times, Real Simple, US News, WaPo, WSJ, Yahoo!, and more. She's extolled the virtues of DealNews in interviews with Cheddar TV, GMA, various podcasts, and affiliates across the United States, plus one in Canada.
DealNews may be compensated by companies mentioned in this article. Please note that, although prices sometimes fluctuate or expire unexpectedly, all products and deals mentioned in this feature were available at the lowest total price we could find at the time of publication (unless otherwise specified).