T-Mobile Offers Cheap Service Plans for the iPhone 5
Last week T-Mobile finally put its money where its mouth is by announcing that it has scrapped smartphone contracts for good. T-Mobile simultaneously made another long-awaited announcement, declaring that it will not only offer the iPhone 5 starting April 12, but that it also has rolled out LTE coverage in select markets.
T-Mobile's "un-leashed" contract-free plans make it the first major U.S. carrier to offer the iPhone 5 with no annual service contract. This change has shifted the landscape of wireless service amongst the Big Four, separating T-Mobile from the pack. So, what's in store for customers who choose to take the seemingly budget-friendly and non-binding leap? Here's a look at the cost and caveats of signing up contract-free with T-Mobile.
Wireless Freedom and the iPhone 5 at a Lower Cost
Typically wireless carriers offer large subsidies for smartphones, which then tether customers to hefty 2-year contracts. T-Mobile, however, offers the opposite: a no-contract plan that customers can quit at any time — with some stipulations. Under its new business model, T-Mobile won't offer subsidies on smartphones: customers can either purchase devices at full cost, or pay an up-front fee and subsequent monthly payments until phones are fully paid for.
So, with the lease-like plan, a 16GB iPhone 5 costs $99.99 up-front. (Current iPhone 4 and 4S owners can trade-in their device and pay $0 down for the newest model). Customers then pay $20 a month for 24 months. (Yes, the payment plan spans two years; sound familiar?) However, according to CNET, the installment plan amounts to spending $579.99 on the iPhone 5, which is $69 less than the standard $649 retail value of an unlocked iPhone 5. And in fact, T-Mobile offers the phone for $579.99 if you pay in full at the time of checkout as well.
Additional savings can be found in the plans themselves, which are on the whole less expensive than those in the traditional subsidy model. T-Mobile subscribers receive unlimited voice, text, and data, and there are three tiered plans that allow the user to access varying amounts of data via 4G speeds; the $50 per month plan includes 500MB of 4G data, while $60 per month snags 2.5GB and $70 per month allows for unlimited 4G data. However, these monthly fees don't include the cost of financing (aka "monthly installments" towards the purchase price of your phone), which can range from as little as an extra $5 per month for, say, the T-Mobile Prism, to up to $20 a month for the aforementioned iPhone 5, Samsung Galaxy Note 2, and Samsung Galaxy S3. Essentially, the fancier the phone, the more it'll cost per month.
Having done away with annual contracts, T-Mobile customers can now make the decision to upgrade their devices whenever they please, although they will still need to pay off the original handset in full. To facilitate upgrades, T-Mobile allows its customers to trade-in any unwanted device and receive "market value" in exchange, thereby allowing customers to effectively put a down payment on a newer device. What's more, once customers pay off financed phones, their monthly bills will drop to its original service plan pricing. While this may seem like a no-brainer, it's an effective savings of up to $20 each month; AT&T, Verizon, and Sprint don't lower monthly fees after 2-year obligations are met.
No Contracts, But You Can't Just Jump Ship
A cornerstone in T-Mobile's contract-free model allows for its customers to leave whenever they'd like, although it's not as easy as just making a run for it. T-Mobile requires that financed phones be paid off before they can be unlocked. As such, T-Mobile's non-binding contract doesn't charge a termination fee, but insures that customers are charged the value of the device.
Another caveat in T-Mobile's non-contract agreement comes in the form of sharing data. According to CNET, subscribers can't share data across a family plan. Instead, each line has a 500MB limit per month. Additionally, while T-Mobile has indeed rolled out 4G LTE service, it's currently only available in seven markets — and that doesn't include the three largest metro areas in the U.S.
Despite these restrictions, T-Mobile's plans are cheaper alternatives to traditional contract-based offerings from Sprint, AT&T, and Verizon. According to the New York Times, going the T-Mobile route could save as much as $1,000 or as little as $360 over the span of two years, when compared to an AT&T plan.
Ultimately though, T-Mobile is generally perceived as trailing behind its competitors. While the carrier offers new and enticing incentives to lure customers, its reputation for less-than-pristine service still precedes it. However, if a consumer can overlook this, he or she stands to save a hefty sum. Readers, will any of you make the switch to T-Mobile's UnCarrier plan structure?
Front page photo credit: Laptop Magazine
Photo credits top to bottom:
Steve Jobs Is Dead and Lets Unlock iPhone
---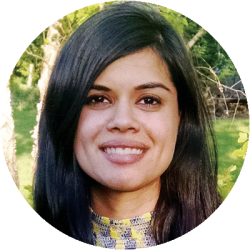 DealNews Contributing Writer
Summar Ghias is a writer and social worker. A former assistant editor at Budget Travel, Ghias has freelanced at Discover, People, In New York, Spinner.com, and AOL Travel among others.
DealNews may be compensated by companies mentioned in this article. Please note that, although prices sometimes fluctuate or expire unexpectedly, all products and deals mentioned in this feature were available at the lowest total price we could find at the time of publication (unless otherwise specified).