Survey Says: RadioShack's Prices Are Too High & No One Shops Online
RadioShack wants to be rid of its dusty old image, but shoppers overwhelmingly turn to the retailer for emergencies rather than big purchases.
Last week, RadioShack announced that it will close about 20% (or roughly 1,100) of its under-performing brick-and-mortar stores — a move that USA Today described as "an effort to remake itself for a more competitive era of electronics retailing." This is in line with the chain's noteworthy (and very expensive) ad that it ran during the Super Bowl, in which 1980s icons like Dee Snider ransacked the store, transforming it into a contemporary haven that sells things like "sexy products from Samsung and Beats."
But while RadioShack is trying to shed its old image and join the fray of vendors that shill cool electronics, there may be a problem: Shoppers don't seem to be buying it, according to a recent DealNews survey.
RadioShack Caters to DIY Techies & Last Minute Shoppers
We wanted to better understand what people are currently, actually buying from RadioShack, so we polled 2,021 of our readers to find out. And what we discovered is that, in the past year, they overwhelmingly turned to RadioShack for decidedly un-sexy product purchases.
The vast majority of shoppers either purchased small accessories (like chargers, memory cards, and cables) or what we like to call "hobby electronics" or DIY components (such as resistors and capacitors). These are not hip, buzzy tech items, to say the very least.
Moreover, we asked the people who didn't buy something at RadioShack in the past year what they thought people purchase there, and they overwhelmingly also selected accessories and DIY electronics. So, few people are actually buying "sexy" products from RadioShack, and no one seems to view those items as something that's in line with the brand's image, either. That will be a tough hurdle for RadioShack to clear.
The Retailer Will Close 1,100 Stores, But No One Is Shopping Online
A large part of being competitive in the modern retail landscape for electronics entails having a healthy, developed online presence. And regardless of whether RadioShack's ecommerce site is user-friendly and efficient, it appears as if no one is using it. A whopping 90% of people who bought something from RadioShack in the past year did so in-store.
Given the overall trend for retailers to lose in-store purchases to the internet, why would RadioShack experience the opposite to such an extreme degree? The key might be in what people are actually buying: accessories and hobby parts.
Shoppers Buy Accessories at RadioShack When They're in a Bind
A full 57% of people who purchased those aforementioned accessories described the purchase as "last minute" or an "emergency." (For example: You're on vacation and suddenly you realize that you forgot your phone charger — and the only option is to buy something in-store, even if it's more expensive than something you could find online.) Moreover, most people also perceive RadioShack shoppers as those who make last-minute purchases, too.
Conversely, buyers of hobby electronics were less likely to describe their purchase as last minute, but RadioShack has a long-standing reputation for these types of items (as you can see from the myriad comments we received from our readers here); that has apparently served the store well, perhaps earning it loyal customers for this niche category. But one has to wonder, with sites like Newegg becoming increasingly popular for DIYers on a budget, how long will that last?
RadioShack's Deals Don't Stack Up to Competitors
Perhaps the most damning thing we learned from our survey, however, is this: The number one reason why people don't shop at RadioShack is because they believe the prices are too high. That's not surprising when you consider the deal landscape; in 2014 thus far, we've seen more than 57 times as many deals from Best Buy than we have from RadioShack. Today's consumer has an overwhelming desire for discounts, so it seems unlikely that RadioShack will be able to capture a deal-savvy tech crowd without some changes to its pricing strategy as well.
Readers, what do you think of RadioShack's latest rebranding strategies? Would you shop there more if Hulk Hogan was involved? Sound off in the comments below.
---
Related DealNews Features: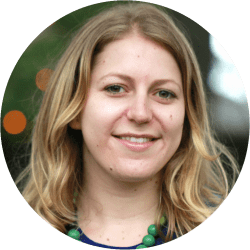 Contributing Writer
Lindsay Sakraida specializes in writing about retail trends and lifestyle subjects. She's also obsessed with music, movies, and tennis. Follow her on Twitter at
@LinSakraida
.
DealNews may be compensated by companies mentioned in this article. Please note that, although prices sometimes fluctuate or expire unexpectedly, all products and deals mentioned in this feature were available at the lowest total price we could find at the time of publication (unless otherwise specified).