Survey Finds Americans Will Never Cut These Budget Items
The NRF reveals that connectivity rules in American household spending priorities, but jewelry and anything "high-end" are expendable.
The National Retail Federation (NRF), reporting on a survey carried out for STORES Magazine, has revealed a list of the items and services that are the first to go when consumers face a personal budget-crunch. Conversely, they also reveal what people will never give up, no matter the cost. The results found some expected luxuries to be expendable, and internet access to be one of the new, least expendable costs for most consumers.
Diamonds Are a Girl's Best (Fair-Weather) Friend
Topping the list of expendable items is high-end jewelry; 89% of those who took the survey said that's the one thing they could live without, if they had to. If you flip the data and look at it from the other direction, that means that 11% of respondents thought jewelry was something they could never give up, no matter how dire their circumstances got! ("One must look good, dahling!")
Rounding out the top 10 items that people would cut first are clubs/social memberships (88%), luxury handbags (88%), gourmet food (88%), high end cosmetics (87%), maid service (87%), costume jewelry (87%), specialty shopping for apparel (87%), facial (87%), and satellite radio (85%). Nothing on that list is surprising, really, except for maybe the satellite radio; but how else are you going to hear Stern or The Morning Mashup on Sirius Hits One?!
Connectivity Rules Necessities
To address the opposite argument, the one service that people said they could never give up is the Internet: of those polled, 79% couldn't live without it. In this hyper-connected age of Facebook and Twitter, it boggles the mind to wonder who the 21% are who could be ok without an Internet connection! We bet they're the type that reads books or something. (Though how they then share their thoughts on those books with friends is beyond us.)
The other nine can't-live-without items are mobile / cell phone (non-smartphone) basic voice plan service (60%), basic cable / satellite TV (52%), mobile / cell phone (non-smartphone) text, picture, or video plans (48%), other mobile devices like smartphones, iPads, or eReaders (41%), haircut / color (41%), discount shopping for apparel (37%), charitable contributions (35%), vacations (32%), and premium cable / satellite TV (32%). What's shocking is that so many of the items on this never-leave-me list are about connectivity. Our modern world demands constant connection, apparently — and dye jobs!
We Agree on What's Not Important
One last interesting thing to point out is that when you look at the percentage differences between the "could cut" and and "won't cut" lists, you see quite a disparity. Even the lowest thing on the "unnecessary" list was agreed upon by 85% of the respondents, meaning that the group was pretty unanimous on what they can live without. However, the "can't live without" list shows much lower totals, across the items. This means that everyone has their own thoughts about what's important — but we all kinda agree on what's not!
So what about you guys? What are the first things you'd cut, when the budget gets tight? What are the things they'd have to pry from your cold, poor fingers, before you give them up (or got tossed into debtor's prison, if they still have those)? Tell us, in the comments below!
---
Related DealNews Features: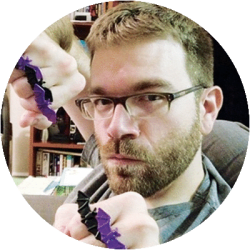 Contributing Writer
Jeff Somogyi is constantly trying to come up with ways to surprise and delight audiences the world over. He takes humor seriously ... too seriously. (Honestly, we've never seen him laugh ... it's kinda creepy.)
DealNews may be compensated by companies mentioned in this article. Please note that, although prices sometimes fluctuate or expire unexpectedly, all products and deals mentioned in this feature were available at the lowest total price we could find at the time of publication (unless otherwise specified).