Store That Fined a Shopper for a Bad Review Now Must Pay $306K in Damages
One company just got dealt a major defeat in court after suing a negative reviewer, but does that mean other complainers are safe?
Last month, we asked if writing a negative online review can get you sued. Legally, that question is still in flux, but companies attacking negative reviewers have been losing big in the courts (and in the court of public opinion). This week, a high-profile case advanced when a Utah court ordered online retailer KlearGear to pay $306,750 in damages to a woman they were suing for writing a negative review.
The Price of a Bad Review
Jen Palmer claims her husband bought a few trinkets off of KlearGear.com, a "geek gifts" website, way back in 2008. When the order didn't arrive within thirty days, PayPal canceled the payment. Palmer tried to contact the company, but couldn't get a hold of anyone; so she took to the review site RipoffReport to vent her frustrations.
"There is absolutely no way to get in touch with a physical human being," she wrote, saying KlearGear.com had "horrible customer service practices."
A whopping three years later, Palmer's husband received an email from KlearGear saying he had violated the Terms of Service, which contained a "non-disparagement agreement." These controversial clauses prohibit customers from posting negative reviews of the company. And KlearGear said the Palmers had to remove the review, or pay $3,500.
The fine eventually caused a dent in the Palmers' credit score, which prompted them to sue KlearGear, with the help of non-profit group Public Citizen.
Last month, after KlearGear never responded to the suit, a federal court issued a default ruling that the company could not collect the fine, and this week it announced that the company owed the plaintiff $306,750 in damages.
So Can I Get Sued?
Despite the ruling, this case still doesn't necessarily determine whether non-disparagement clauses are legal, or whether they unfairly violate customers' First Amendment rights. Part of the Palmers' case rests on their claim that KlearGear's non-disparagement agreement was not actually part of the TOS back in 2008; and the default ruling was triggered by the Paris-based company being a no-show in court. So this particular case had a lot of technicalities and details that obscured the central issue of non-disparagement.
Contracts are by nature legally-binding agreements. But UCLA law professor Eugene Volokh told Marketplace that a "gotcha factor" may provide an exception: "Volokh says that if a reasonable consumer would be very surprised by a clause, like a non-disparagement clause, in a vendor contract or a terms-of-service agreement, that provision of the contract might be deemed unenforceable."
And as we pointed out in previous reporting on this issue, honesty is the best policy when writing reviews online. Aside from non-disparagement clauses, some companies aggressively attack perceived libel or defamation. But libel requires that the claims be false, among other things.
What do you think of non-disparagement clauses? Would you sign one to complete a transaction? Let us know in the comments below.
---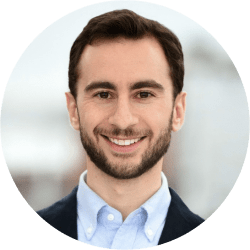 Contributing Writer
Ben was Features Editor at DealNews from 2014 to 2017, when his shopping insights were highlighted by Good Morning America, Reuters, the Washington Post, and more. Though no longer in consumer news, Ben still loves getting a great deal (and writing about it!).
DealNews may be compensated by companies mentioned in this article. Please note that, although prices sometimes fluctuate or expire unexpectedly, all products and deals mentioned in this feature were available at the lowest total price we could find at the time of publication (unless otherwise specified).