Steam's Free Gaming OS Wants to Take Control of Your Living Room
While Microsoft and Sony duke it out for your attention this November, the gang at Valve is hoping it can sideswipe both companies with a new operating system, console, and controller designed to bring Steam straight your living room. Dubbed SteamOS, the Linux-based operating system will be available for free to manufacturers and individuals later this year. Starting in 2014, we'll also see third-party Steam Machines that will come pre-loaded with Valve's OS. Completing the trifecta will be Valve's very own game controller designed from scratch to support every Steam game.
But despite Valve's recent flurry of announcements, there's still a cloud of mystery surrounding SteamOS and the company's so-called Steam Machines. To help sort things out, we've compiled what information we do know and take a look at how SteamOS could change the future of gaming.
Move Over, Windows! SteamOS Is Here
In its simplest form, SteamOS is a Linux-based operating system designed with one purpose — to efficiently play Steam games. Now you may think your Windows PC with the Steam client already does a fine job handling Steam games, but SteamOS will run so lean that Valve promises a better experience. In addition to natively playing Steam games, the OS will also support select video streaming services (think Netflix, Hulu, etc.), although none have been officially confirmed by Valve.
So why build a new OS just for Steam gaming? With an install base of 55 million users (a number which rivals Xbox Live's subscriber list), Valve has an expansive ecosystem that could potentially challenge the big boys of gaming. It should also come as no surprise that Valve would create its own OS; Valve CEO, Game Newell, hasn't been one to shy away from criticizing Redmond's latest OS calling Windows 8 a "giant sadness" and "unusable."
While its still unclear what hardware SteamOS will require, gamers should theoretically be able to run it as part of a dual-boot system. Otherwise, gamers will be able to purchase Steam Machines, which will already have the OS built-in, but more on that later.
At launch, the OS will only run Steam games with Linux support. This greatly hampers the games you'll be able to play on a Steam Machine. However, if you have a secondary Windows PC you'll be able to run the Steam client on it and then stream content to your SteamOS-based machine in the living room, thereby giving you access to the rest of Valve's library. (Valve's goal is to offer its entire category, but at launch it'll be limited to Linux games only.)
Valve's Trojan Horse: The Steam Machine & Steam Controller
Valve recently announced that it will give 300 lucky beta testers prototype Steam Machines for free. (You can sign up here if you meet the requirements. October 25 is the cutoff date.) These Valve-branded boxes will range from premium machines based on NVIDIA's Titan cards to low-end Intel Core i3-based machines.
Starting in 2014, you'll also be able to purchase SteamOS-based systems from various yet-to-be-named manufacturers. Hardware configurations, pricing, and performance will vary, but these machines will all be user upgradeable. Unlike the Xbox One and PS4, Steam Machines are all about customization. They're also a direct threat to every gaming console available today: Steam Machines will not only play games, but also work in conjunction with home networks and have the ability to stream video and music. These machines are simply a way to bring Steam's massive ecosystem from your computer to the comforts of your living room where the company hopes Steam Machines will become your prime entertainment device.
Finally, what's a new console without a slick controller to go with it? The Steam Controller is Valve's answer to that question. This unique 16-button, haptic-driven gamepad will support all games in the Steam catalog. Instead of two thumbsticks, it'll feature two circular, clickable trackpads that will allow for freer movement. Also onboard is a clickable center touchscreen and 16 buttons. The controller can be programmed to work with any Steam game and Valve also plans on involving the Steam Community, letting users share custom configurations. In other words, the controller is 100% open and hackable.
How SteamOS Will Affect Gaming
With its three announcements, Valve has created a solid backbone for what could be the next major gaming platform — emphasis on could be. There are still a lot of unanswered questions and we've yet to see if all developers will want to make their games available for yet another platform.
Likewise, if you already have a Windows PC (with the Steam client) that you can easily connect to your TV, then Valve's SteamOS and Steam Machines may simply not appeal to you. Regardless, SteamOS will give Microsoft and Sony stiff competition in the living room, gaming arena, and even deal space as Valve is well known for its sales. Ultimately, it's that new competition which every gamer can benefit from.
---
Related DealNews Features: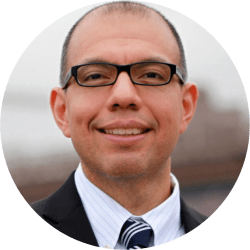 DealNews Contributing Writer
With over a decade of experience covering technology, Louis Ramirez has written for CNET, Laptop, Gizmodo, and various other publications. Follow him on Twitter at
@louisramirez
.
DealNews may be compensated by companies mentioned in this article. Please note that, although prices sometimes fluctuate or expire unexpectedly, all products and deals mentioned in this feature were available at the lowest total price we could find at the time of publication (unless otherwise specified).