State of Gaming 2014: PC Gaming Is on the Rise
PC gamers are also more likely to binge on games for almost a full day, while Xbox 360 users seem hesitant about the Xbox One.
Since our last video game survey, the industry has undergone some major changes, including the debut of both the Xbox One and PlayStation 4. But does that mean that mobile, PC, and Nintendo gaming have faded even further away?
We surveyed our game-playing readers again this year, and as it turns out, PC gaming has pulled ahead as the go-to platform. We also discovered that computer gamers are more prone to binge sessions, while Xbox 360 users are proving to be hesitant about the Xbox One.
Read on to find out more about the state of gaming in 2014.
PC Gaming Is Back
The most drastic change we saw this year was the comeback of computer gaming. A full 39% of respondents in 2014 told us they predominantly game on a PC, an increase of 13% since last year. That fits in with the industry-wide impression that PC gaming is experiencing a resurgence: video card maker NVIDIA reported better-than-expected earnings last year, despite a decline in overall PC sales, and one study found that PC games generated more revenue than console ones.
PC fans have a right to gloat, as market analysts had been predicting the deaths of both PCs and their games for years. No one is entirely sure what reversed this trend, but many credit affordable and quality titles, like those regularly bundled by Steam.
What else surprised us this year? Check out the infographic below, as well as our analysis of the numbers.
Wii U and Mobile Gaming Get More Gamer Cred
It's no secret that the Wii U resulted in one of the biggest sales disappointments in recent memory, as the Nintendo console infamously fell way short of projections. But critics still praised the Wii U's ingenuity all the same; IGN, for example, loved the potential for multi-screen play offered by the new controller. Perhaps for this reason, 13% more respondents this year said that they consider Wii users to be serious gamers.
Similarly, mobile gamers got a little more love this year too. Respondents denying them gamer status decreased from 87% to 81%. (Mobile gamers are still pretty hard on themselves, though: only 16% believe smartphone players and 18% believe tablet players are real gamers, compared to 30% to 35% for console users.)
Taken together, one could surmise that gaming might be getting more egalitarian. (Maybe.)
Console and PC Gamers Binge the Longest
A full 56% of combined Xbox users reported playing 4 to 12 hours straight in their longest gaming binge, compared to 54% of Playstation users and 47% of PC gamers.
But pushing through to 20 to 24+ hour binges shows that PC gamers may be the most hardcore. A full 17% of PC gamers have approached or gone past a full day of play, compared to 10% for Playstation and 12% for Xbox.
Xbox Fans Don't Know What They Want
Our survey shows that 43% of Xbox 360 users have not bought a current-generation console because of price. But 58% of those very same users said they also wouldn't buy the Xbox One at the lower price of $399. (That's $100 off the original MSRP, but it comes without the Kinect motion sensor.)
This could mean one of a few different things: A) Users think $399 is still too much for the Xbox One, especially without the Kinect. B) These players have become happier with their 360. Or C) They don't really know what they want.
Current-Generation Console Users Spend More
We asked current-generation Xbox and PlayStation users how many games they've bought for their console, and a whopping 82% have purchased one to seven titles; based on the standard MSRP price of $60 a game, that's as much as $420. That seems to contradict last year's response, when 71% said they would not pay more for games. Also, the number of gamers downloading games directly to their consoles increased slightly, from 76% to 83%.
So what do you think, readers? Is this an accurate reflection of gaming's current state mdash; and is that state good? Let us know in the comments below.
---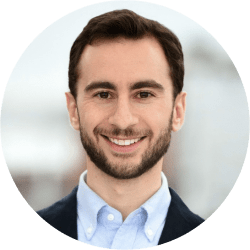 Contributing Writer
Ben was Features Editor at DealNews from 2014 to 2017, when his shopping insights were highlighted by Good Morning America, Reuters, the Washington Post, and more. Though no longer in consumer news, Ben still loves getting a great deal (and writing about it!).
DealNews may be compensated by companies mentioned in this article. Please note that, although prices sometimes fluctuate or expire unexpectedly, all products and deals mentioned in this feature were available at the lowest total price we could find at the time of publication (unless otherwise specified).