Sound the Alarm: A Guide to Home Security Basics
What home security options are best for you? We spoke to experts to find out how to spend your money wisely, from simple door bolts to the latest web-enabled systems.
When it comes to deterring theft, it's best not to pin all your hopes on a doormat that says "The Neighbors Have Better Stuff". Considering there's a burglary in the U.S. every 15 seconds, a home security system can provide peace of mind and keep your belongings — and family — safe from intruders.
The biggest mistake people make when buying a security system? "They simply don't do their research," says Robert Siciliano of BestHomeSecurityCompanys.com. Without understanding your options, you may waste time and money on a system that doesn't suit or adequately protect your home.
Another common mistake is to be lured by promotional packages, without considering the security needs specific to your home. "There is no package that fits all," says Jordan Frankel, the "Security Sensei" and vice president of Global Security Experts. He adds, "You don't need 900 different security items at your house, you just need quality items."
Before buying a security system, here are some things to consider.
Points of Entry and Sensors: Doors and Windows Come First
Security experts agree that the most important consideration is securing ground-level doors and windows, where most burglars enter. "You are only as secure as the most accessible unprotected door or window," says Siciliano.
According to Frankel, inventor of the OnGARD Security Door Brace and ShatterGARD Glass Protection, the first step in home protection is installing quality deadbolts and door reinforcements "that make it difficult for the door to be forced in or kicked in."
Experts recommend sensors for ground level doors and windows—including entry points from the garage and the basement, two areas that can be seen as weak spots. A security system typically divides sensors or groups of sensors into zones. This allows the homeowner to see on the alarm keypad which area has been breached.
Also consider that a magnetic sensor will let you know when a window has been opened, but it won't sound an alarm if the window is broken, as a glass break sensor would.
For additional security, Frankel recommends motion sensors in hallways to more easily determine where the intruder is within the home, and property sensors to monitor the yard.
Monitored Vs. Self-Monitored: Call in the Cavalry?
One of the first decisions to make is whether you want a self-monitoring system or a system monitored by a security company. You'll also have to decide between landline and cellular connections for home security; each has its pros and cons.
Typically, in the case of a monitored system, once a sensor is tripped, an alarm will sound. The homeowner has a set time to deactivate a false alarm by entering a code on the keypad. The security company attempts to get in touch with the homeowner, who will verify if it's a real emergency for the police or fire department.
A monitored system typically involves a two-to three-year contract and a monthly fee. Keep in mind that insurance companies offer discounts if you have a monitored home security system.
When signing a contract, make sure maintenance and parts replacement are included, says Siciliano. "If there is the possibility of increased rates, that is a red flag," he adds. If moving within the contract time frame is a possibility, see if the company charges to remove and replace the components, or consider a monitored system that you can install yourself.
Some high-tech interactive systems can be controlled from your smartphone and will alert you of activity within your home with emails, texts, and even videos. There are also innovative self-monitoring systems like Novi, an upcoming DIY option that will send photos when detecting smoke or motion in the home.
Simpler self-monitoring systems are often DIY kits with sensors that trigger a noise alarm, something that's sufficient in many cases, says Chris McGoey of McGoey Security Consulting. "During a home burglary, it's the sound of the alarm siren or horn that drives away the burglar," he says.
Some companies offer self-monitoring options that notify the homeowner of a possible breach via text or email, but your ability to monitor the system depends on your internet and mobile connection.
Stickers, Decals, and Fakes: Don't Tip Off Crooks
"Lawn signs and window decals warning about an alarm system [are[ most of the valuable component[s] of an alarm system," McGoey says. "The idea that the home may have an alarm system that might go off and cause the police to respond is enough for many burglars to bypass the house."
It might be tempting to skip a security system altogether in favor of a fake sign or decal. "In theory, fake decals and cameras would work if they were believable," McGoey says. "However, most of the fake alarm decals and video cameras that I see are obvious fakes. This sends the opposite message to a burglar, that all your security is fake or non-existent."
Cameras: Evidence, Not Prevention
Today's home surveillance cameras can monitor more than double the monitoring span of cameras from just a decade ago, says Frankel. "It's not so much the quantity of the cameras, it's the quality of the cameras that determines the coverage that you need." Ideally, you'd want to monitor all sides of the house, but for those limited by budget, "covering the front and covering the back is a very good start," he says.
Frankel adds, "You have to remember: Cameras don't stop a crime, all they do is catch somebody, record it, and it's evidence."
Lighting: Don't Illuminate the Crime Scene!
"People tend to over-light their property like a baseball field or a stadium," Frankel says. "What happens is that kind of gives the intruder a clear visual path right to the point of entry, whether it be a window or a door."
Instead, opt for motion sensor lights to startle an intruder, Frankel says. Install at least one at the back of the home and one at the front, though it's ideal to have lights activated wherever an intruder may approach.
Activation! Don't Forget the Daytime
No matter what you decide on, remember to activate the system. Though most burglaries occur between 6 am and 6 pm, many people don't activate alarm systems during the day. "A quality alarm system will work day or night," McGoey says. "It just needs to be used."
What home security measures do you prefer? Let us know in the comments below.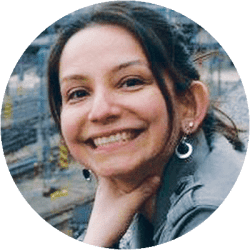 DealNews Contributing Writer
Josie Rubio was a Brooklyn-based freelance editor and writer, who interviewed everyone from Britney Spears to ghost experts during her lengthy journalism career. She visited five continents, and loved to write about travel, food, nutrition, health, gardening... and pretty much everything.

Note: Josie Rubio died on December 3, 2019.
DealNews may be compensated by companies mentioned in this article. Please note that, although prices sometimes fluctuate or expire unexpectedly, all products and deals mentioned in this feature were available at the lowest total price we could find at the time of publication (unless otherwise specified).