Show Your Team Spirit with Football Game Day Party Must-Haves
Whether you don a cheese hat, wave a Terrible Towel, or hoist a foam finger (provided we can all look at the latter the same way after the VMAs), there are plenty of ways to show your team spirit at the stadium. Fortunately there are also other ways to root for your team at home, when you've got friends over watching the big game. These game day must-haves, including food and drinks, themed decor, and games, will ensure happy football fans, no matter the final score. Well, that matters, too. But unlike controversial NFL trades, player arrests, and bad pregame song choices, this party is under your control.
Snack Goals
If you're hosting a home tailgating party, you'll want to grill out with the proper accessories for your outdoor setup. This Alabama Crimson Tide Canopy Wall ($23.68 with free shipping via Prime, a low by $7) will keep your carefully constructed snack stadiums protected. And if you're fearful of offending LSU fans, Amazon does offer a variety of other schools and NFL team tents as well.

Speaking of rivals, not only are the neighbors rooting for the other guys, but now they're eyeing all the burgers and dogs you just grilled up. Protect and claim your delicious meats by searing your college team logo into them with these branding irons ($29.95 with $5 s&h, a low by at least $5). Or make your mark on your dogs and brats with the sausage brand (from $11.55 with free shipping via Prime, a low by $12). Then you can kindly offer some to your rivals and remind them it's the closest they'll get to tasting victory.

Toast doesn't exactly scream "game day food" to us, but if we had an NFL ProToast Elite New York Giants Toaster ($24.99 with free shipping via Prime, a low by $5), we'd serve up some toast like it was a Charlie Brown Thanksgiving. You can also create culinary masterpieces with an NFL Sandwich Press (from $29.99 with free shipping via Prime, a low by $5), which impresses logos for every team from the Arizona Cardinals to the Washington Redskins.

While the name might give you false hope that someone has finally perfected a delicious and wearable game day munchie delivery system, an NFL snack helmets (from $49.93 with free shipping, a low by $3) keep things classy, relegating snacks to the table. Order a helmet emblazoned with your favorite NFL team logo and then fill up the three containers — one in the helmet, two in the face mask — with your favorite treats, from cheese curds to Kar's Nuts.

If you're among the wine-drinking set (see below), check out this Seattle Seahawks Brie Cheese Board Set ($23.95 with free shipping, a low by $1) and other NFL cheese options. The catch is that you'll have to eat the cheese to view the logo, but hey, we all make sacrifices for the team we love.
Beverage Scores
Whether your guests want to savor the sweet taste of victory or wash out the bitter taste of defeat, they'll enjoy this NFL Standard Portable Bar ($499 with free shipping), which you can set up from a wheeled travel bag in minutes inside or outside. Your team logo and colors are displayed on the front stainless steel-framed bar, umbrella, and four padded stools. A drop-in cooler keeps drinks cool.

Speaking of cool, this San Francisco 49ers Bottle Jersey ($5.99 with free shipping, a low by $1), or NFL Koozie of your choice, will keep your brew cold and your drink looking cool. This CLE Clothing Co. Beer Koozie ($3 with free shipping) will strike a chord with Browns fans, who have endured a lot at the Factory of Sadness.

Still, we have a soft spot for Packers fans who take their football very seriously and wear Green Bay ties at weddings. And for special occasions, this Green Bay Packers High Heel Shoe Bottle Holder ($23.88 with $4.95 s&h, a low by $1) is the prefect accessoory to hold fine wines. Connoisseurs can choose from plenty of other team wine holders, and should consider also picking up laser etched LED wine stoppers, such as this New England Patriots Wine Stopper ($16.97 with $4.95 s&h, a low by $1) and these NFL Team Wine Glasses (from $26.11 with free shipping, a low by at least $2).

If you always want to be the life of the party — and want a more substantial set of wheels than this motorized cooler — consider your own Towable Tailgates Ultimate Tailgater ($12,995). It has everything you need, however victory isn't included. This is a personal win though, since the tailgater includes an LCD TV, home theater system, mini-fridge, microwave, cooler, lights, electrical panel box, grill, generator, and even a toilet. And yes, while it's technically for tailgating, we think it would be perfect any time; the Extreme Tailgater ($16,995) version has more amenities than most apartments.
Home Advantages
Make sure the neighborhood knows the team you're rooting for with this 44x28" New York Jets Garden Flag ($21.95 with $5.99 s&h, a low by 41). And yes, there are Giants flags and other teams too; we also like these throwback pennants ($19.99 with free shipping via Prime, a low by $10) and subtle mini garden flags (from $8.08 with free shipping via Prime, a low by at least $9).

Buffalo already is the home to one of football's best snacks: the Buffalo wing. It's a little unfair that Buffalo fans can also have this Buffalo Bills Tiffany Table Lamp ($99 with free shipping, a low by $30) in their den. But, there are also options for other NFL fans, including the Arizona Cardinals Tiffany Table Lamp ($71.86 with free shipping, a low by $47) and the New York Jets Tiffany Table Lamp ($68.92 with free shipping, a low by $20).

Whether your team perennially doesn't do well, or you want to give a very special gift to a rival, a box of NFL team tissues is thoughtful. Broncos fans, for instance, might send some tissues to New England Patriots fans ($2.95 with $4.99 s&h).
Gameday Games
Outside of some flag football, it's wise to leave the full-contact sport to the pros. However, if watching the game stokes your competitive spirit, having a few party games on hand may be exactly what you need.

Ohio State fans will love a Ohio State Buckeyes Corn Hole Toss Game ($58.57 with free shipping, a low by $17) that boasts origins in the heart of it all. According to legend, the game of cornhole originated in the 1300s in what is now Germany; and German immigrants brought the game with them when they settled in Cincinnati. Now, the bean bag toss game has become a ubiquitous game day sight on lawns throughout the Midwest and beyond. The set is also available for other NCAA teams, including the Buckeyes' bitter rivals, the Michigan Wolverines. To level the playing field, so to speak, you could also opt for a logo-less Football Field Tailgate Toss Cornhole Set ($57.98 with free shippinga low by $14).

Then there's the ladder toss: a game that involves throwing two tethered balls connected by a string onto a ladder-like structure. Try your skill with a double ladderball game ($29.99 with $4.99 s&h, a low by $1) or show your NCAA team pride with this ladder toss game ($77.17 with $4.99 s&h, a low by $6) that has a team logo at the base.

Of course, sometimes it's more enjoyable to just sit back and watch the game on a big-screen TV. If you're in the market for one be sure to consult our TV buying guide for tips on what to look for in all of the latest models.

Readers, what team accessories are a must at your house on gameday? What's the craziest thing that you've seen emblazoned with a team logo? Share your stories with us in the comments below.
---
Related dealnews Features: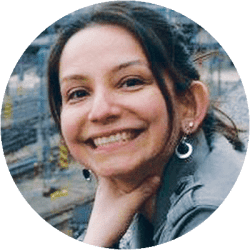 DealNews Contributing Writer
Josie Rubio was a Brooklyn-based freelance editor and writer, who interviewed everyone from Britney Spears to ghost experts during her lengthy journalism career. She visited five continents, and loved to write about travel, food, nutrition, health, gardening... and pretty much everything.

Note: Josie Rubio died on December 3, 2019.
DealNews may be compensated by companies mentioned in this article. Please note that, although prices sometimes fluctuate or expire unexpectedly, all products and deals mentioned in this feature were available at the lowest total price we could find at the time of publication (unless otherwise specified).