What Does Dog Insurance Cost, and What Does It Cover?
Dog insurance prices can average out to $47 per month, but don't expect plans to cover all conditions and services.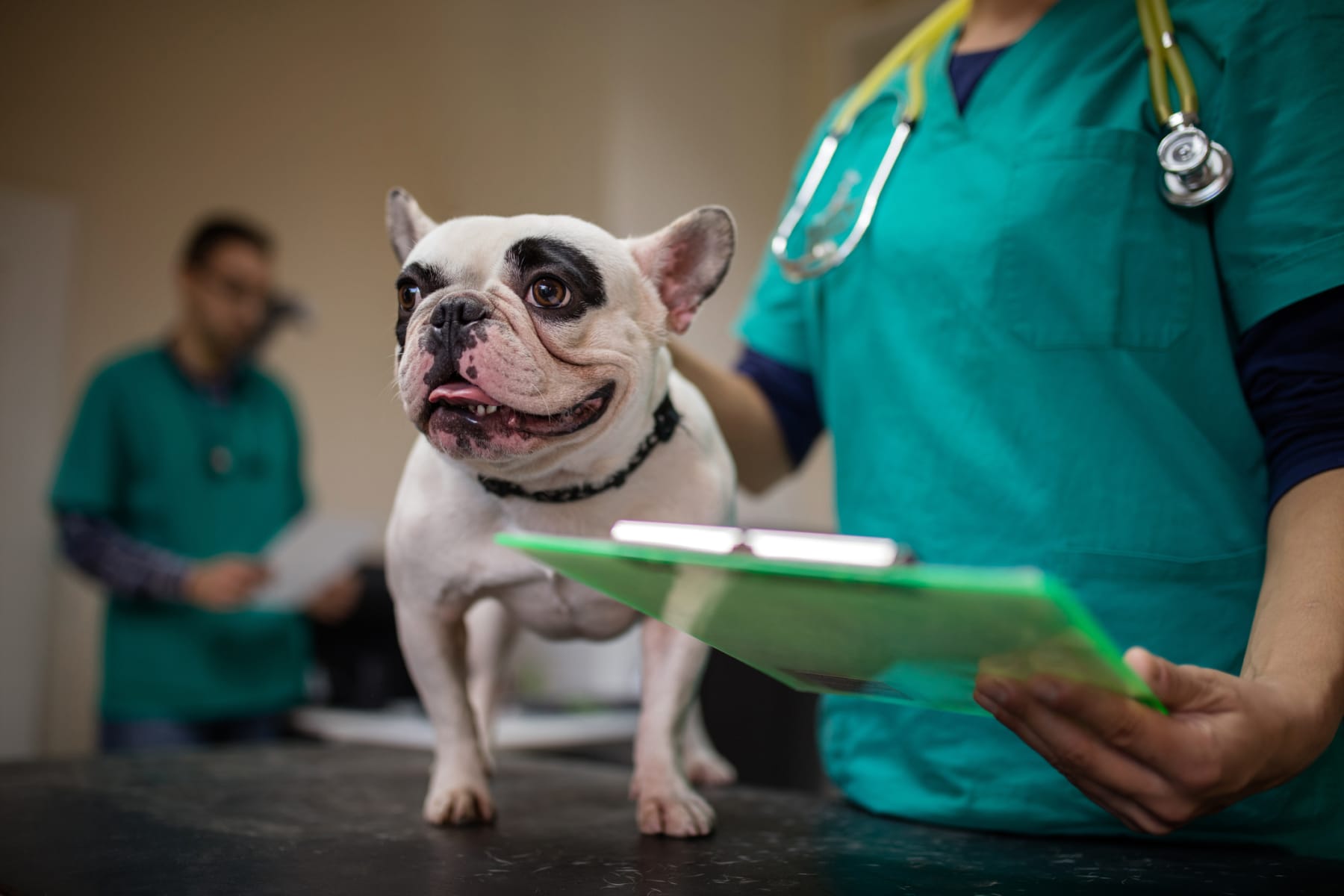 While it's fun to pick up a new chew toy or a pack of treats, we don't always include veterinarian visits in our budgets — especially a big bill for an emergency or illness.
"We spend a lot of money on our pets when we're not thinking about it," says Kristen Lynch, executive director of the North American Pet Health Insurance Association. "But we don't really take into account that there are these ongoing costs: you're going to have to get them vaccinated, you're going to have at least a little bit of a contingency for surprises."
To cover these bills, some dog owners choose to buy insurance from one of the 20 or so pet health insurance providers. The number of insured pets increased 17.1% across North America from 2017 to 2018, according to the 2019 NAPHIA State of the Industry report. And how much is dog insurance, exactly? Well, the report has $566 as the average annual premium for dogs on accident and illness plans. That's $47 per month.
Below are some questions to ask to see if dog insurance is right for you. We also offer tips for finding the right plan and info on what insurance does (and doesn't) cover.
How Much Does Dog Insurance Cost?
Dog health insurance costs can add up because of monthly premiums and deductibles. According to a Consumers' Checkbook study of 1,800-plus quotes and nine leading insurers, the cost for a fictitious, medium-size male mixed-breed dog, Woof, over an almost 13-year lifetime ranged from $4,700 to nearly $22,200 for premiums. And that didn't include copays and deductibles.
The average cost of dog insurance is around $47 per month.
Given the overall costs, insurance might not make sense for all dogs. Out-of-pocket expenses for the Consumers' Checkbook example were about $2,400 to $14,600 higher with pet insurance.
According to an analysis by ValuePenguin, "in most cases, paying for treatment out-of-pocket for the most common dog... conditions is less expensive than the annual cost of insurance."
However, that's not taking into account large issues like surgeries, cancer treatments, or fractures. When you're facing a vet bill for hundreds — or even thousands — of dollars, pet insurance can make for more manageable increments, considering the average monthly cost for dog insurance is around $47, for both accident and illness coverage.
Why Insure Your Dog?
Changing Attitudes About Pets
When it comes to pets, the human-animal bond has become closer, Lynch says. "Our relationship with our pets [has] changed. ... I think that with that change comes the need to be able to ensure to yourself and your family that you can do what you need to do when something happens to your pet."
SEE ALSO: How Much Does It Cost to Adopt a Dog?
She adds, "we know pets are living longer lives, they are a more important part of our life, and so they're top of mind in a way they never were before."
Being Able to Provide the Best Care
These days, dog insurance appeals to many owners because it helps them avoid having to make painful decisions about withholding care. "I see pet owners who simply cannot afford the care needed to properly diagnose and treat their pet's medical condition," says Doug Kenney, D.V.M., a recently retired veterinarian in Cordova, TN, and author of Pet Health Insurance: A Veterinarian's Perspective.
Many pet owners have to opt for limited diagnostics or treatment for financial reasons, which leads to a temporary improvement "but doesn't solve the problem for the long term, leading to frustration for the veterinarian and the pet owner," he says.
Rising Vet Care Costs
Rising vet bills may be partially responsible for the higher number of insured pets. According to the American Veterinary Medical Association, vet care costs increase as the field gets more technologically advanced.
'I see pet owners who simply cannot afford the care needed to properly diagnose and treat their pet's medical condition.'
While the advancements are good news if your dog needs medical tests and treatments, they're often bad news for your wallet. Training, facilities, and equipment for these services have higher costs, and dog insurance can offset some of the price and help with anxiety (yours, not your pet's).
Savings? What Savings?
Not only has our relationship with pets changed — so has our relationship with money. "People don't save," Lynch says. Instead of annual budgets, people often think in terms of monthly budgets, she adds. "I think pet insurance is a good fit for people, because they're able to plan around what they've got versus the big surprise when they don't have it." If saving money is difficult, Kenney says, having insurance can be a good idea.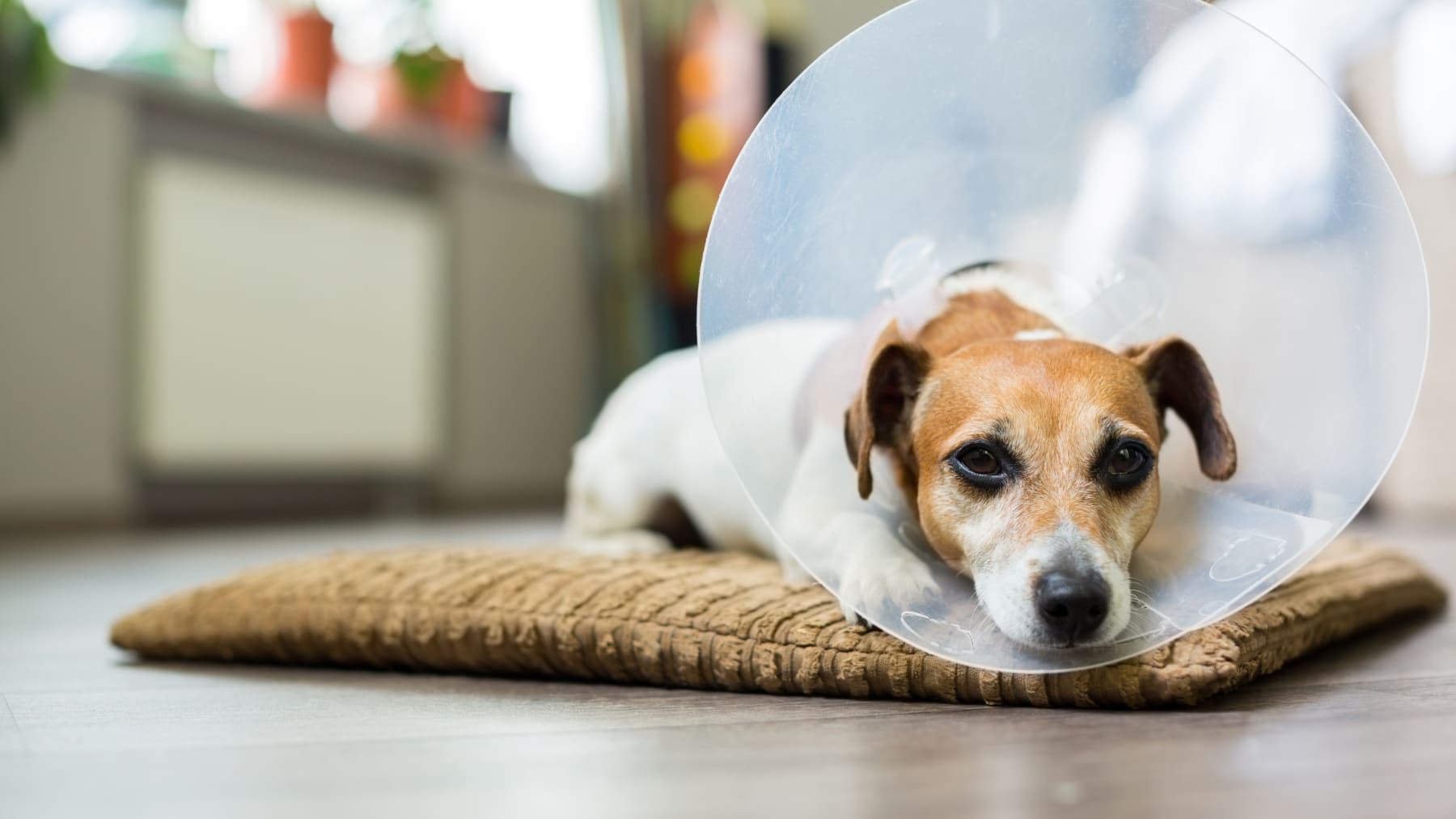 What Should You Do Before You Buy Dog Insurance?
Talk to Your Vet
Your vet might work with some health insurance companies or have recommendations — but that doesn't mean you can skip doing your own research. Lynch suggests talking to the vet about health risks your pets may be prone to. "Develop that laundry list of things that you think you need and you feel you want to protect for and what will reassure you, and then build your coverage around that," she says.
SEE ALSO: How to Negotiate Medical Bills
Ask the Right Questions
Not sure what to ask about when shopping for insurance? This list of 20 questions may help you in your research. You'll want to delve into the following topics:
Pre-Existing Conditions
Pet insurance policies don't cover pre-existing conditions. "It operates like human health care, but it's underwritten, and that's by regulation, as property," Lynch says. "So the law views pets that way and it looks at risks that way." For this reason, you may want to insure your dog as a puppy, before health problems develop. In some cases, conditions diagnosed within one year can be excluded as pre-existing conditions the next, so check the policy before you buy.
Age
It may be worth getting insurance for pets starting when they're young because they're more accident-prone, Lynch notes. Just because an animal is young also doesn't mean it won't get sick, she adds. Even if you buy insurance early, premiums go up when you have an older dog. Check to see how much they increase as your puppy grows up.
Breed
Some breeds are prone to certain diseases or health issues, and it's a topic dog owners don't often think about when considering health insurance. "You should really be talking to your vet and saying, 'OK, what are some of the common things that this breed can have happen?'" Lynch says.
If you know ahead of time, for instance, that your dog could be prone to Cushing's disease, you can calculate what that might cost you. Also keep in mind that common health problems of certain breeds may not be covered by some plans, so be sure to check your policy.
Type of Coverage
Types of coverage vary, but accident-only insurance — which deals with issues like ingestion of foreign objects, car accidents, and lacerations — covers only 2% of insured pets in the U.S., according to the 2019 NAPHIA report. The remaining 98% of insured U.S. pets have accident and illness insurance (which includes cancer, infections, and digestive problems) or insurance with embedded wellness, which are comprehensive plans that can include vaccinations, dental care, and early screenings.
Deductible and Copay
When looking at costs, considering the deductible amount is obviously important. Some plans allow you to adjust the deductible from year to year, while others offer a lifetime per condition deductible. Increasing your deductible or the reimbursement percentage could decrease your premium and insurance costs.
Multiple Dogs
Sometimes you can get a discount if you have more than one dog covered.
Location
"A lot of people don't realize that where you live affects the cost of coverage and it also impacts the kind of coverage you can have," Lynch says. "Most people today when they call their pet insurance company for a quote or when they get a quote online, you'll note that it asks you for your ZIP code, and that's because [of] the cost of treating that pet. ... Like if I live in New York versus Idaho, those factors are built into the premium when you get a quote.
"But what you also don't see is different states allow or require certain kinds of coverage or certain benefits or certain policy requirements that other states don't have, so you're only getting the ones that are relevant to you," she adds.
Trial Insurance
Depending on your location, trial dog insurance might be available, often for 30 days.
Compare Pet Insurance Companies and Plans
Each pet insurance company has different policies with their own pros and cons. "There is no one-size-fits-all plan," Kenney says. "It comes down to finding the company and policy that best fits your pet's needs and your budget."
Your dog's age, breed, and location can all impact the cost and availability of coverage.
ConsumersAdvocate.org has a chart of the best pet insurance options and names one in particular as the best overall.
"It sounds daunting to pick a company from a dozen or more all offering different policies, but it is easier than one would think," Kenney says. "As you are doing the research, based on certain criteria, they weed themselves out as you proceed with each step."
Consider the Payment Models
In the case of most pet insurance policies, the pet owner pays the bill upfront, and then submits the bill to the pet insurance company for reimbursement. You can also check with your veterinary clinic to see if it will submit the claim to the insurance company for you, but don't count on that being the case.
Read and Review
Kenney recommends reading a sample policy before buying pet insurance, and reading the policy after enrolling. Then review the policy annually. "Every year after signing up for pet insurance, about a month before it's time to renew, the insurance company will send you a renewal notice with any changes in the policy and/or premium," Kenney says. "This is an excellent time to do your own annual policy checkup to see if there are any changes you need to make that will maximize the benefits you get from the policy."
Know How Human and Dog Insurance Differ
What's one of the main differences between your health insurance and your dog's? "If I could sum it up in one word, it would be: networks," Kenney says. "In human medicine, doctors and hospitals join networks that [supply] them with a stream of patients in exchange for discounting their fees." Sometimes, a doctor or hospital isn't in the insurance plan's network, or the insurance won't pay for a recommended treatment.
SEE ALSO: How to Save on Over-the-Counter Drugs
With dogs it's different. "Pet owners with insurance can take their pet to any veterinarian, emergency clinic, or specialty hospital," Kenney says. "The insurance company will pay for covered procedures and treatments up to what the veterinarian/hospital charges. ... While some pet insurance policies won't cover certain procedures, you can almost always find a company that will cover them. That's why it's important to do the research to find the best fit for your coverage preferences."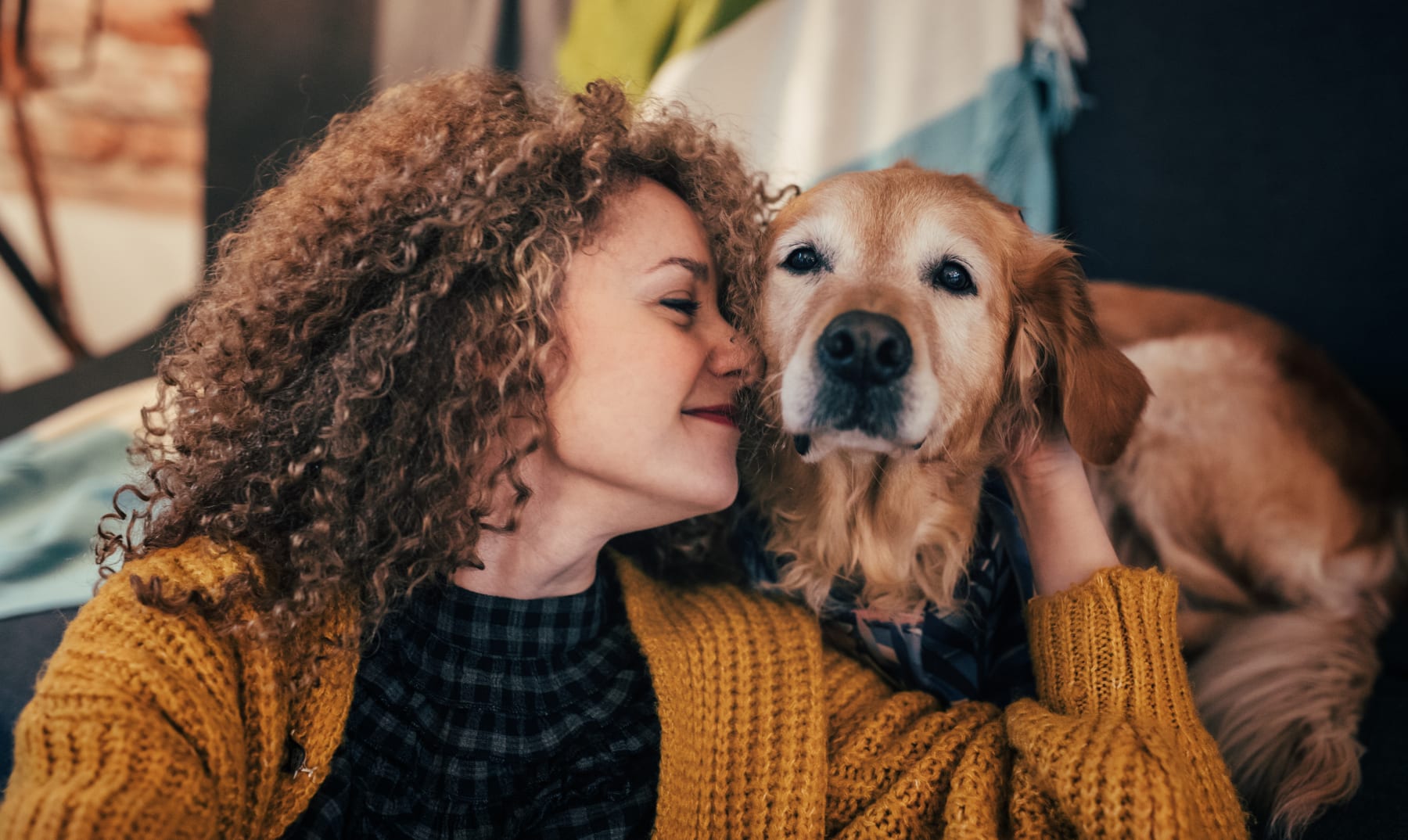 What Are the Alternatives to Dog Insurance?
Savings
Some dog owners put away a monthly amount into savings as an emergency fund for their furry friends. Just remember if a problem happens early on, you might not yet have enough to cover a large surprise bill.
"Having a separate account (savings/debit) for your pet's health care expenses is a great idea, but not instead of pet insurance," Kenney says. A chapter in Kenney's book explains how a pet insurance policy can bridge the gap until you have enough savings to pay for an expensive accident or illness.
Network Discount Plans
Pet Assure is a network discount plan in which pet owners pay a fee, then receive a discount on certain services. Keep in mind, however, that "because it requires participating veterinarians to discount their fees, the number of veterinarians in the plan's network is limited," Kenney says.
Payment Plans
Ask your vet if they offer payment plans for services. Note that inquiring about these options could mean the vet will point you to one like CareCredit. As the name suggests, it's a credit card, and vets may recommend it as a way to cover services not covered by dog insurance. Some users have a card on hand to do nothing but cover medical expenses for their dogs, so they don't have to worry about finding the funds if an emergency or serious illness arises.
Crowdfunding
While crowdfunding isn't a good plan A, for those dog owners with a vet bill too big to handle and who may have to consider economic euthanasia, there's Waggle.
Dog owners with vet bills they can't handle can turn to crowdfunding platforms such as Waggle.
This pet-dedicated crowdfunding platform partners directly with veterinarians to ensure donations go to the animal's care. Campaigns can be started either by Waggle's veterinary partners, rescue groups or shelters, or pet owners. Success stories include a dog in need of a tumor removal, a 9-year-old dog in need of pancreatitis treatment, and an elder terrier with infected molars that needed to be removed.
Are Dog Health Insurance Costs Worth It?
For many dog owners, pet insurance isn't a worthwhile investment in the financial sense. According to data from Consumers' Checkbook and ValuePenguin, premiums can increase dramatically as a pet ages, and pet insurance often costs more in the long run.
However, dog insurance proponents say it can offer a way to budget and to know you'll have enough to care for a sick or injured pet. "It's about having confidence: I know I'm covered, I know I can take care of this, yes there's going to be a deductible and I'm going to have to pay my coinsurance, but I still know it's going to take a big bite out of what it is I have to pay out of pocket," Lynch says.
Readers, do you have dog insurance, or would you ever consider buying it? Why or why not? Share your thoughts in the comments below.
---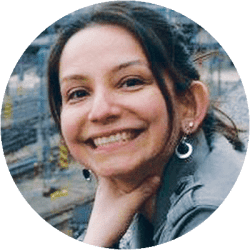 DealNews Contributing Writer
Josie Rubio was a Brooklyn-based freelance editor and writer, who interviewed everyone from Britney Spears to ghost experts during her lengthy journalism career. She visited five continents, and loved to write about travel, food, nutrition, health, gardening... and pretty much everything.

Note: Josie Rubio died on December 3, 2019.
DealNews may be compensated by companies mentioned in this article. Please note that, although prices sometimes fluctuate or expire unexpectedly, all products and deals mentioned in this feature were available at the lowest total price we could find at the time of publication (unless otherwise specified).