Should You Book a Summer Vacation in 2021?
You'll want to consider a variety of factors when deciding on a getaway this year.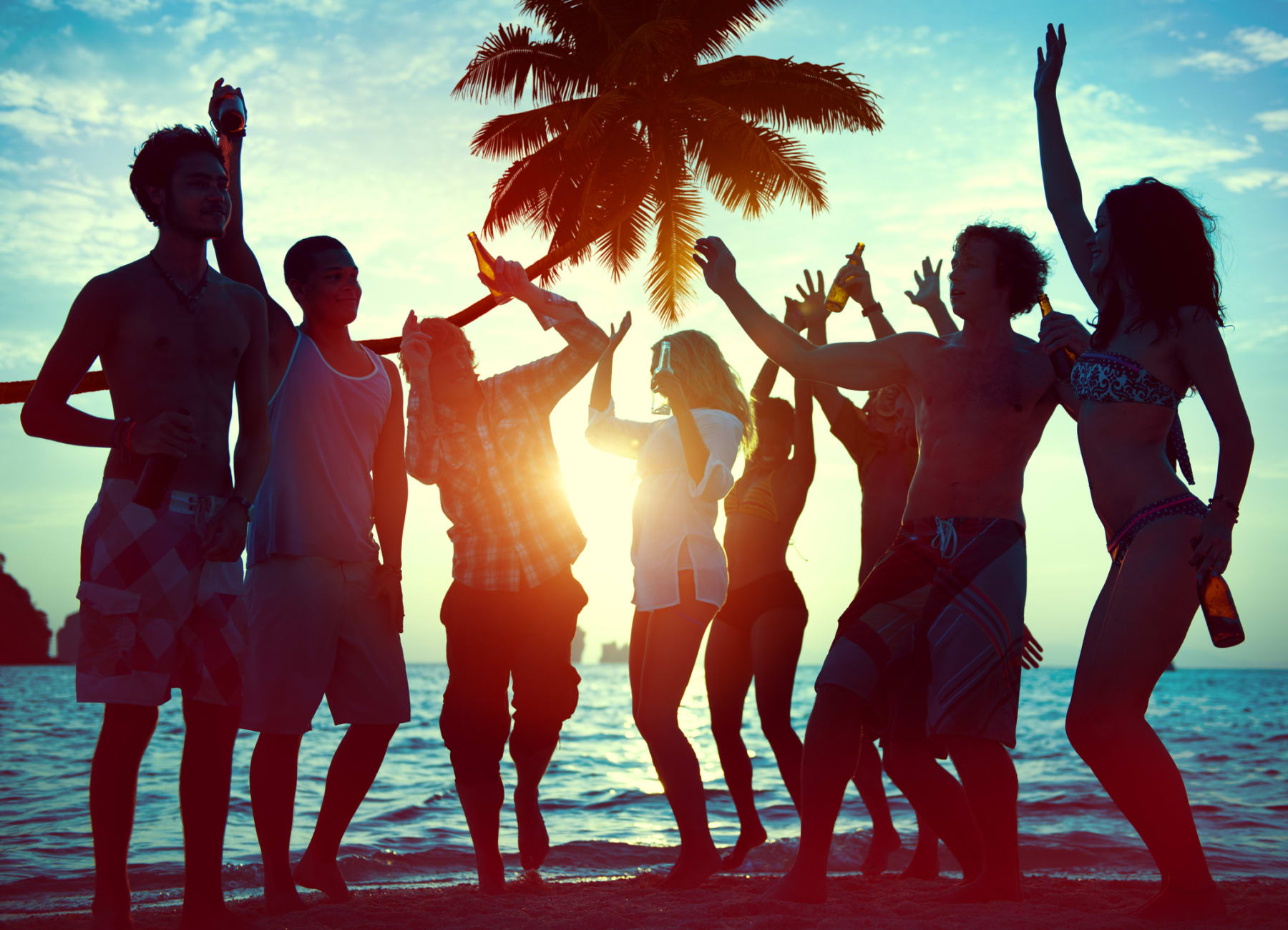 Last year, travel effectively shut down all over the world due to the COVID-19 pandemic. But now, with vaccinations becoming common, infection rates going down in many places, and locations lifting restrictions, consumers are wondering if it's a good time to book a trip. And the short answer is... it depends.
You'll need to consider several factors before planning or booking a summer vacation in 2021. From your own vaccination status, to the number of cases in your area and at your destination, to travel restrictions — well, the list goes on. If the decision seems overwhelming, remember that a staycation is always a good option, and gives you a chance to explore your hometown in ways you might not have previously done.
But if you're set on a change of scenery, we're here to help. We've broken down the different elements to consider and choices to weigh before booking a trip — or writing off a summer vacation entirely.
Should You Book a Summer Vacation in 2021?
What to Consider Before Traveling This Summer
Will it be safe to travel in summer 2021? As we mentioned earlier, there are a lot of details to consider when deciding whether this summer is a good time to travel. Keep in mind that you should do what's best for you in all cases. That being said, we've outlined some things to think about when trying to make your decision.
Vaccination Rates
Consider vaccination rates both in your hometown as well as at your destination. If you're planning a trip within the United States, you can check up-to-date rates from the Centers for Disease Control and Prevention for areas you're interested in. However, if you're planning to travel abroad, you'll have to look elsewhere. Sites like Our World In Data or the World Health Organization should provide a decent picture of the situation in different countries. You can also try performing a Google search like "[country] entry requirements" to find specific information about your destination.
Case Rates
COVID-19 case rates are another factor you'll likely want to consider before planning a trip. If cases are climbing in your home area, for instance, your destination might be restricting visitors from your city or state. On the other hand, if your destination has a rising number of cases, you might not want to visit right now. In fact, your destination may cut off travel to the area in an effort to reduce the spread.
SEE ALSO: The 53 Best Senior Discounts to Use in 2021
Distance
The distance from home to your destination is worth considering for every trip, but that's especially true this summer. Odds are, the farther you travel, the more costly the trip will be. Price may not be an issue for you, but being closer to home might be better if there's a chance something will derail your vacation, whether it's an illness, restrictions being put into place, or even elements of your vacation being cancelled. Not traveling very far could mean the difference between a wasted trip and being able to salvage at least some of your time off.
Mode of Transportation
Thinking about transportation is sort of in line with considering the distance of travel. The place you want to venture to will likely determine your mode of transportation, whether it's a plane, train, or automobile. The biggest things to consider are sanitation protocols for each method. It can be tempting to jump on a flight or train for even a short trip away, as you don't have to worry about driving yourself. However, you'll also be exposed to other people and won't know their vaccination status. And even if COVID-19 is far from your mind, you may have to worry about other sicknesses — even a cold or stomach flu can derail a vacation.
Of course, if you travel by car, that means either trading off some of the trip with another driver or taking on all the driving yourself. And that could mean a more exhausting trip, instead of the rest and relaxation you seek.
It's Ultimately About Comfort Level
Your decision about whether to take summer vacation in 2021 ultimately comes down to this: what are you comfortable with? It's important to adhere to restrictions and laws — both locally and where you travel — but also to evaluate what you're mentally ready for in a trip. Do you feel comfortable traveling with others? What about staying in a hotel? Are you ready to attend in-person events or visit attractions? If any of these questions make you hesitate, then you should plan your trip accordingly — or even consider putting it off.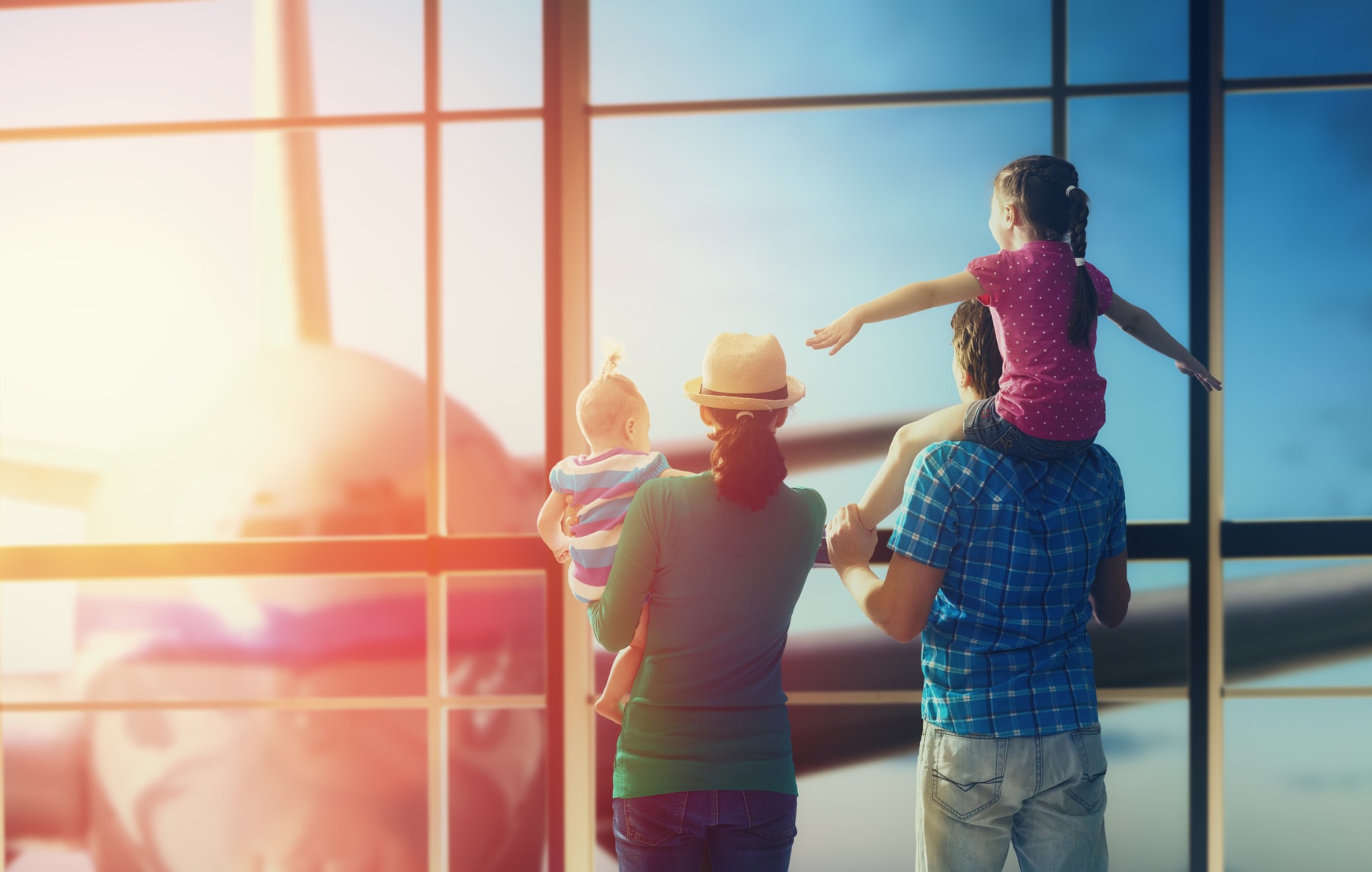 Do You Need Travel Insurance for a 2021 Summer Vacation?
Trying to decide whether to buy travel insurance for your trip? It could make you feel safer during a vacation this summer, but there are a few things to consider. For instance, what's the cost of your vacation overall? What will the insurance cover? And how much extra will you have to pay for it?
Travel insurance often covers weather delays, lost luggage, and even illnesses.
Travel insurance has its pros and cons, so your individual situation will largely determine if it's worth the expense. Some travelers find insurance to be necessary, simply because it'll cover certain issues that may arise during their trip. Insurance can be expensive, and if you're already spending a fair amount on your vacation, then an added expense for peace of mind might not seem like such a bad deal. However, if you're on a budget, trying to justify the cost might be more difficult.
Know that if you do opt to purchase travel insurance, you should read the fine print. It's important to know exactly what will be covered, along with the steps you'll have to take if you have to use the insurance.
What Does Travel Insurance Cover?
As for what insurance will cover, it's going to vary based on where you purchase the policy, as well as the level of coverage you choose. In many cases, travel insurance covers things like weather delays, lost luggage, and even illnesses before — or during — your trip.
It's important to note that cancellation can be tricky, depending on the policy; you'll likely have to provide extensive proof of why you're cancelling. If your reason is something like a hurricane moving in on your destination, starting the cancellation process might be easier. It could be a lengthy affair, though, as you likely won't be the only one cancelling in that situation. Additionally, keep in mind that due to the coronavirus pandemic, some companies aren't offering "cancel for any reason" policies anymore. That could leave you high and dry if there's a surge in COVID-19 cases shortly before your trip.
SEE ALSO: Consumer Buying Behavior in 2021: How Have Shoppers Changed?
Like any other type of insurance, travel policies vary in cost based on the company and terms of the coverage. According to InsureMyTrip, you should bank on a plan costing anywhere from 4% to 10% of your "total pre-paid, nonrefundable trip cost." The site also points out you should be prepared to provide the following information, in addition to trip cost:

Age of travelers
Number of travelers
Length of travel
Type of coverage
When considering policies, ask yourself what type of coverage you want, and then make sure your plan will cover those types of incidents. For instance, if you're traveling overseas, you may want to include the stipulation that you be taken to the nearest hospital or even flown home if necessary. In that case, you'll want to look for policies that offer "emergency evacuation and repatriation." Worried about reimbursement on nonrefundable bookings? Make sure your policy offers coverage for "trip cancellation, interruption and delay."
General payment of medical expenses for illness, injury, and emergency care not covered by your own health insurance falls under a travel medical plan. Reimbursement of nonrefundable bookings, regardless of the reason for cancelling, can fall under "cancel for any reason" coverage; just note that those options started to disappear when the pandemic began. There's a good chance you won't be able to buy that type of coverage now. If you can, it might be more expensive than it would've been a few years ago.
Where to Buy Travel Insurance
There are a few different places to shop for travel insurance. To begin with, if you have a credit card, there's a good chance it'll offer some form of it. While the insurance may be included, however, you probably won't be able to customize your coverage. If you're going to choose this option, be sure to know exactly what will be covered.
There's a good chance your credit card will offer some form of travel insurance.
What if you're using a travel agent or a travel reservation site? You can often buy policies through these means, as well. And of course, you can always opt to purchase a plan from a dedicated travel insurance company. Before you sign on the dotted line, though, it's best to shop around and make sure you're getting the best rate for what you want and need.
You can also go through sites like AAA and Costco if you're a member. Depending on your location and how you book your trip, you might not be eligible for insurance, but it certainly can't hurt to look into.
What Are Some Alternatives to a Summer Vacation?
If the idea of planning a big trip right now seems daunting and uncomfortable, you can go with an alternative instead. Not only can alternatives potentially be cheaper, but they'll serve as a way to dip your toes back into travel.
Staycation
The term for "stay-at-home vacation" has become more popular in recent years, but there's disagreement regarding its age. Some suggest "staycation" first appeared in the early 2000s, while other research indicates it may have been as far back as 1944. However old the term is, the sentiment remains that you don't have to go away to get away.
It's worth looking at Reddit if your city has its own subreddit, to see what other locals suggest as must-do activities.
If you've decided to stay home rather than venture out, consider exploring your hometown the way a tourist would. Check out websites like Tripadvisor or with your city's chamber of commerce for recommendations. It's also worth looking at Reddit if your city has its own subreddit, to see what other locals suggest as must-do activities. Reddit is also a good place to find restaurant recommendations that are off the beaten path!
Road Trip
Despite the name, a road trip doesn't have to mean venturing very far out. Depending on where you live, you could plan a weekend getaway in a location just a few hours away. That way, you can still have a much-needed change of scenery and not stress about planning a massive excursion.
If you're going this route, consider picking up certain items before you head out. Depending on the distance, you'll want a USB charger for your phone, especially if you'll be using your phone for GPS, or to listen to audiobooks or podcasts on the way. A jump starter and cables set is also good to tuck into your trunk, even if your car is on the newer side or has no history of mechanical issues. It's better to have it and not need it, than to need it and not have it, as they say.
Other items you should add to your list include water bottles, soft or hard coolers, a first-aid kit, flare alternative, and a blanket. A paper atlas is a good thing to have on hand, as well, just in case your maps app decides to act up.
Daytrip
If a change of scenery is called for but you don't want to stay overnight, consider a daytrip. As the name suggests, you'll only be gone for a day, so daytrips are usually reserved for destinations within a couple of hours. That way, you can leave in the early morning and arrive not too late, while still having plenty of time to take in activities.
SEE ALSO: The 164 Best Military Discounts in 2021
Good options for daytrips include visiting museums or aquariums, as well as trying restaurants you can't find in your own area. As these trips tend to be more relaxed, you don't even necessarily have to have an itinerary — just decide on where you want to go and maybe a couple of highlights. You can figure out the rest of your trip on a whim (based on what's open and available, of course).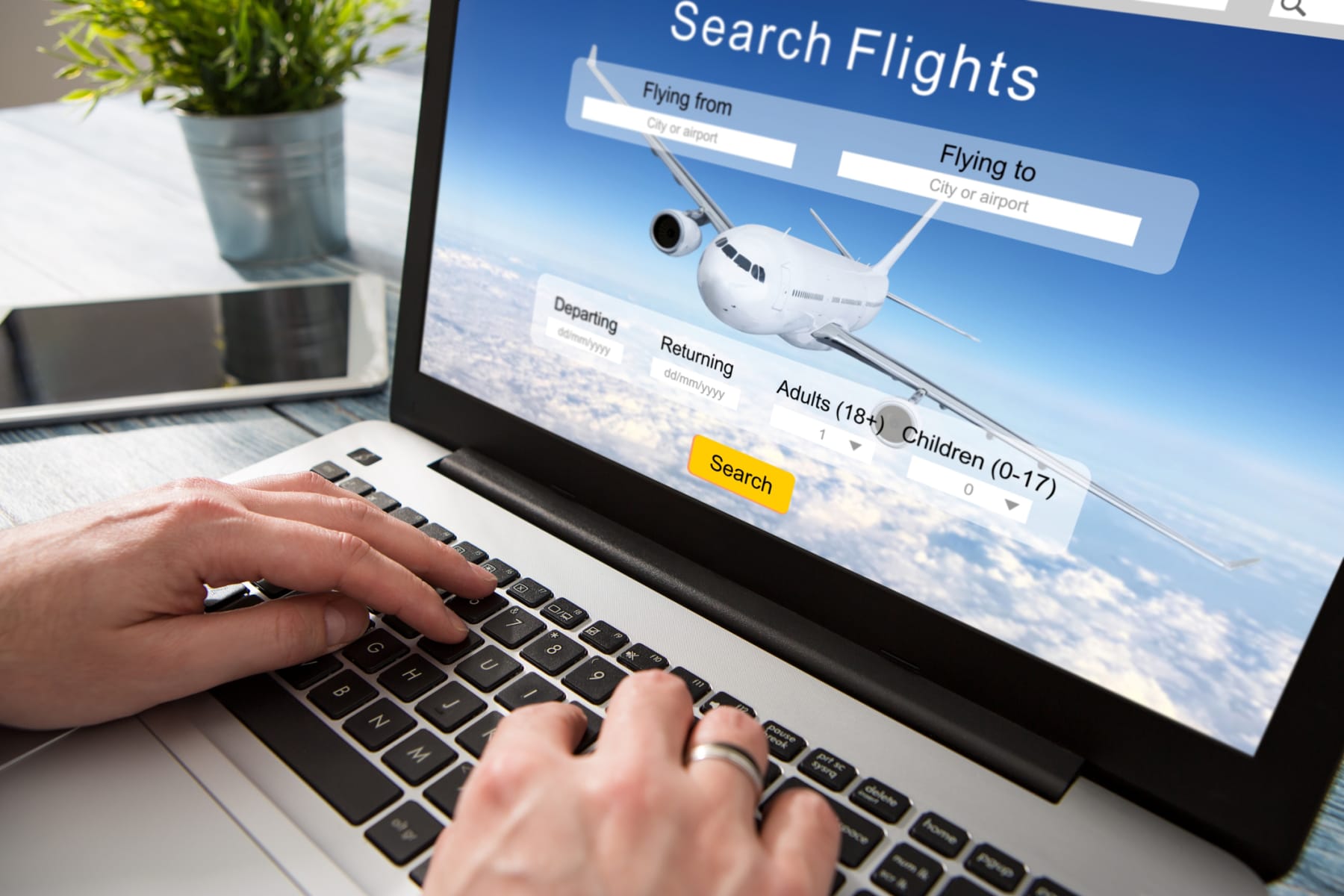 How Do You Find Travel Deals in 2021?
If you're ready to book any kind of summer vacation — whether it's a specific getaway or just one in your local area — you'll want to find the best deals for doing so. Obviously, our first piece of advice is to check out the travel deals here at DealNews.com. In addition to discounts on hotels, resorts, and airfare, you'll also see entertainment offers. At the time of this writing, there were deals on national-park passes, movie theater tickets, and even virtual experiences.
Do you have a preferred hotel chain or airline? Sign up for their email newsletter and consider joining their loyalty program.
Another way to find excellent travel deals is to look at online travel agencies, or OTAs. These are sites like Expedia, Orbitz, Priceline, Kayak, and Hotwire, among others. OTAs can offer discounts for booking multiple parts of your trip, including flights, hotels, and rental cars. If you can't find a deal for the vacation you want, consider using an OTA to create that trip — and save some cash while you're at it.
Do you have a particular hotel or resort chain you like to visit? Maybe there's an airline you prefer to use for every flight. Sign up for their newsletters, and if they have a loyalty program, consider joining that, too. The newsletters will likely provide a heads up on sales or deals they're running, so you can be ready to book before an offer expires or sells out. Additionally, you may get first dibs on these offers. As for loyalty clubs, they should reward you for all your trips booked with the chains or through the companies. You'll earn perks that you can later redeem — sometimes for upgrades or even free nights at no additional cost.
If you hold a membership to a warehouse club like Costco, check and see if they offer any travel discounts, too. Often times, these clubs offer their members more than just savings on items in bulk, whether you want to book a full trip or only need to rent a car.
Ready to book a 2021 summer vacation? Check out the best travel deals right now.
---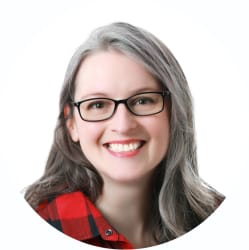 Senior Staff Writer/Consumer Analyst
Julie's work has been featured on CNBC, GoBankingRates, Kiplinger, Marketwatch, Money, The New York Times, Real Simple, US News, WaPo, WSJ, Yahoo!, and more. She's extolled the virtues of DealNews in interviews with Cheddar TV, GMA, various podcasts, and affiliates across the United States, plus one in Canada.
DealNews may be compensated by companies mentioned in this article. Please note that, although prices sometimes fluctuate or expire unexpectedly, all products and deals mentioned in this feature were available at the lowest total price we could find at the time of publication (unless otherwise specified).