Share Hotel Rooms, But Not These 10 Things
The sharing economy is the rise of people renting out their stuff to others to make money. Here's 10 things we're hoping we never see enter the "sharing economy."
Have you heard about the new "sharing economy"? It's when people start renting out their stuff to others, over and over. The owners make money, and renters save because they don't have to buy something costly they will rarely use.
The best example is Airbnb, a company that makes it easy for users to rent out their own homes to strangers. Laugh (or cringe) all you want at the idea, but Airbnb is on track to be worth $10 billion. Once you start talking in numbers that begin with a "B", more people start chasing the market.
However, despite the potential for wealth, here are 10 things we're hoping we never see enter the "sharing economy."
Brushes
Hair, tooth, or toilet, it doesn't matter. It's gross to share them and you should buy your own.



Medications
We're pretty sure sharing medications is officially called "drug running."



Bubble Gum
Bubble gum is already shared by millions who know where to look: under the table at a fast food restaurant. But it'd be just like the corporations to start charging us for something that we can already get for free!



Toilets
The irony is that we all, probably at least once a day, already share toilets. Whether at the office or at home, your butt is where other butts have been hundreds of times before. Do you really want to pay for that "privilege?"



MP3s
You wouldn't steal a car, would you?! [This bullet is sponsored by the MPAA.]



Underwear
No matter how many times it's washed, it's still ... just ... ick.



Wedding Rings
Even though it's often said that 50% of marriages end in divorce, you should probably give yours the benefit of the doubt. (Otherwise, when it comes to light you are "sharing" your wedding band, your personal divorce rate might go up to 100%.)



Colonoscopy Results
Remember how mom always said you were a special little snowflake? That goes double for your colon.



Contact Lenses
Free conjunctivitis with every share!



Adult Toys
You mean collectibles, right? These toys for adults, like a mint-condition Masterpiece Edition Transformer, just lose value if you take them out of the box to share. Plus, that's disgusting.
---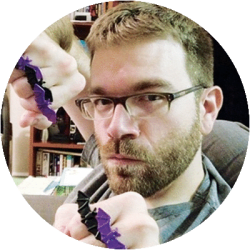 DealNews Contributing Writer
Jeff Somogyi is constantly trying to come up with ways to surprise and delight audiences the world over. He takes humor seriously ... too seriously. (Honestly, we've never seen him laugh ... it's kinda creepy.)
DealNews may be compensated by companies mentioned in this article. Please note that, although prices sometimes fluctuate or expire unexpectedly, all products and deals mentioned in this feature were available at the lowest total price we could find at the time of publication (unless otherwise specified).